From the modern and bustling Chunxi Road to the historic and tranquil Wenshu Monastery, there are so many must-visit attractions in Chengdu's city center, which are believed to be the best places to soak up the quintessence of the city's fascinating culture.
People's Park 人民公园
Built in 1911 as Shaocheng Park (少城公园), it was the first public park in the Chengdu. Located in central Chengdu, near Tianfu Square and covering an area of 112,639 square meters, it is the largest green area in downtown Chengdu. The park features an artificial lake, several gardens and teahouses, the Railway Protection Movement Monument and various teahouses, such as the century-old Heming Teahouse (鹤鸣茶馆). You can row on a lake, watch people dance, sing, write calligraphy, play chess or work out at People's Park.
Address: Qingyang District, Citang Street #9, 青羊区祠堂街9号, 6am – 6pm
Giant Panda Breeding Research Base 大熊猫繁殖研究基地
The Panda Base is located in the northeast suburb of Chengdu, about 13km from downtown. It opened to the public in 1988 and now consists of a research center, an open research laboratory, a veterinary hospital, an enclosure and a playground for giant pandas. It is regarded as the most important panda sanctuary in the world and is dedicated to the protection of the giant pandas and other endangered species.
Address: No.26, Xiongmao Avenue (10km from Downtown) 熊猫大道26号, 83507901
Wide & Narrow Alleys 宽窄巷子
Visitors to Chengdu, post-Pandas, will often make it to one of the city's "new old" walking streets, such as Wenshu Temple or Jinli Street. Widely regarded as a representative of "Real Chengdu" for their cultural milieu, old-style architecture and vestiges of lifestyles in old Chengdu, The Alleys are a definite must do. They offer the same festive shopping and strolling but with a level of redesign and restoration craftsmanship that is impressive. The three alleys– Kuanxiangzi, Zhaixiangzi, and Jinxiangzi – date back to the Qing Dynasty (1644 – 1911). This cultural block features a pleasant mixture of a traditional setting tinted with the modern touch: stone-paved paths lined with blue-brick buildings, quadruple courtyards with bronze button studded wooden doors, and exquisitely decorated teahouses, cafes, bars, bookstores, boutiques and restaurants. Visitors can experience authentic period architecture, museums, art displays, shopping, opera performances, nightclubs and all kinds of food options from local snacks and opulent Chinese cuisine to ice cream, coffee and European specialities. We like the evening best, when locals come out to stroll and exercise and the buildings are lit to make us feel like we are on the set of a period movie.
Address: Qingyang District, Wide & Narrow Alley, 青羊区宽窄巷子. Whole day, 86268786
Chunxi Road 春熙路
Chunxi Road is the most well-known, popular and crowded shopping block downtown. As a modern pedestrian center with department stores, shops, restaurants and fast food chains, the block offers a plethora of choices for everyone, including mass-market products and premium international and time-honored brands.
During the last years, the surrounding neighborhood has gotten a big upgrade with the opening of Chengdu International Finance Square Chengdu IFS (成都国际金融中) and Sino-Ocean Taikoo Li Chengdu (成都远洋太古里). Chengdu IFS is a 200,000 square meter mixed-use project at the intersection of Hongxing Road and Dacisi Road, in the heart of the city's bustling business district. The Sino-Ocean Taikoo Li Chengdu joint-venture retail project includes nearly 300 retail and F&B brands around the lanes, courtyards and plazas.
Address: Qingyang District, Chunxi Road, 青羊区春熙路
.
Qintai Road 琴台路
One of the more romantic areas of Chengdu is around the Huan Hua Cultural District in the city's West, with its misty fog, alluring parks and quiet paths lining the Jinjiang River. It also features a number of the city's most popular sites, among them: Qingyang Temple, Dufu's Thatched Cottage, Culture Park, Songxianqiao Art City and Qintai Street – all within walking distance of each other. The latter, one of the city's several Qing Dynasty themed tourist streets, most literally embodies the area's romance. Illuminated by lanterns and ambient lights in the evening, it's a beautiful street to stroll down.
Named for the well-known and romantic love story between Sima Xiangru (179BC – 118BC) and Zhuo Wenjun (175BC – 121BC) which has been handed down from generation to generation, Qintai Road is today a cultural street lined with antique structures and buildings for teahouses, jewelry stores, restaurants and Sichuan Opera theaters (one of the most famous ones called Shufeng Yayun). The most distinctive attraction on the street is a 920-meter-long path paved with bricks carved with the pictures depicting the daily life of the people in the Han Dynasty (206BC – 220AD).
Daily, early afternoon – late.
Qing Yang Temple 青羊宫
Five yuan will gain you entrance to the Palace of the Green Lamb. Actually, though, there are two of them, and they aren't very green, more of a bronze/brown. Truth be told, they are hardly lambs. Of the two, the one horned lamb is the more significant. This fella made its way to Chengdu from a Beijing curio market in 1723, and though its shape is that of a lamb, if you take a closer look, you'll notice it's got some funny features. He embodies all of the animals of the Chinese zodiac. Your challenge: To find them. The answers are beside the lamb itself, but no-o-o-o cheating. Qing Yang Gong is more than a home to some bronze statues. In fact, it's the oldest temple in Chengdu, surviving numerous calamities throughout its history. It also holds the honor as one of the most important Daoist temples in China. Legend has it that the venerable Laozi, founder of Daoism, once graced The Palace of the Green Lambs and is cited as saying, "Practice the Dao for a thousand years, and you may find me again at Qing Yang Gong." Inside the temple you'll find a teahouse, a satisfactory vegetarian restaurant, and ample space to walk, sit and relax. You'll also assuredly see a few people rubbing various parts of the lambs' bodies. This practice stems from an old myth that rubbing the corresponding place on the statues when sick will make you better. Qing Yang is definitely worth a visit. It's located on West Section 2 of the First Ring Road along the Jinjiang River. Not too far to the west, you'll find the antique market and Dufu's Cottage (see below), so you can do a little shopping while you're out this way.
Address: 9 West Section 2, Yihuan Rd. 一环路西二段9号, 8am – 6pm, 87766584, 87763961.
Du Fu's Thatched Cottage 杜甫草堂
The Du Fu's Thatched Cottage Museum in the western end of downtown Chengdu is a park and museum in honor of Du Fu (712 – 770), the greatest realistic poet in the Tang Dynasty (618 – 907). Adjacent to the Huanhuaxi Park and Sichuan Museum, the thatched cottage was Du Fu's residence where he lived for four years and wrote about 240 poems. Having undergone extensive renovations and having been brought under national protection, the park has become a national cultural heritage site and one of the most famous historical attractions in Chengdu. Covering an area totaling 200,000 square meters, the park features serene and poetic ambience, lush greenery and tranquil walking paths.
Address: No.38, Qinghua Road 青华路38号, 873319258
Songxianqiao Curio Art City 送仙桥古玩艺术城
Several buildings are joined by walkways through the upper levels that are full of galleries, working artists' lofts and framing shops. In the painters' section, the smell of oil paints will envelope you as you climb the stairs, and you can watch the artists at work. On the weekends there may be kids at their art lessons, drawing vases or fruit. With a few exceptions, much of the painting focuses on traditional Chinese subjects, such as village scenes, pandas and tigers, fish, "mountain and water" landscapes, and four season sets. For a couple hundred yuan (and up) you can get a portrait done or a landscape copied from a picture or have a calligrapher write out your favorite Tang poem in beautiful characters.
Address: 124 North Huanhua Rd. 浣花北路24号
Wuhou Shrine Museum 武侯祠
Located in the south of Chengdu's city center, the Wuhou Shrine (Temple of Marquis Wu) is the most influential museum of the Three Kingdoms (220AD – 280AD) culture in China. Situated in the south suburb of Chengdu, Wuhou Memorial Temple covers an area of 3.7 hectares. It is dedicated to the memory of both Liu Bei (161 – 223), Emperor of the Kingdom of Shu in the Three Kingdoms period (220 – 280), and Zhuge Liang (181 – 234), Prime Minister of the Kingdom. After the Han Dynasty collapsed in the early 3rd century, the state was divided into three kingdoms, Wei, Shu and Wu. Competing to reunify the country, the three were locked in war, leaving behind many famous historical remains and tales of heroism. Zhuge Liang acted as military advisor to Liu Bei and helped him found the Shu Kingdom, which ruled today's Sichuan and neighboring provinces. During his tenure as prime minister, the kingdom enjoyed political stability and economic prosperity, and the local people lived a peaceful life.
231 Wuhou Shrine St. 武侯祠大街231号, 8am – 5:30pm, 85535951
Jinsha Site Museum 金沙遗址博物馆
For many centuries, the Chinese have considered the Yellow River the cradle of Chinese civilization. But this began to change in 1986, when archaeological discoveries in Guanghan, about 40 minutes north of Chengdu, uncovered the Sanxingdui civilization, part of the mysterious Shu kingdom of the Shang dynasty, dating back some 3,000 years. In 2001, the ancient settlement of Jinsha was discovered during real estate construction, offering similarly rich discoveries. A total of more than 5,000 precious relics, including gold, jade, bronze, stoneware, a metric ton of elephant tusks and tens of thousands of pieces of pottery and ceramics, were unearthed from the Jinsha Ruins. The art museum, which now sits at the site, offers an elegantly displayed treasury of artifacts and simply shouldn't be missed. Among the relics is the pattern of a circular golden emblem featuring four flying birds surrounding the sun which was adopted as the symbol of China's cultural heritage in 2005.
Address: 2 Jinsha Yizhi Rd. (Qingyang Ave.) 金沙遗址路2号(青羊大道), 8am – 5:30pm, 87303522.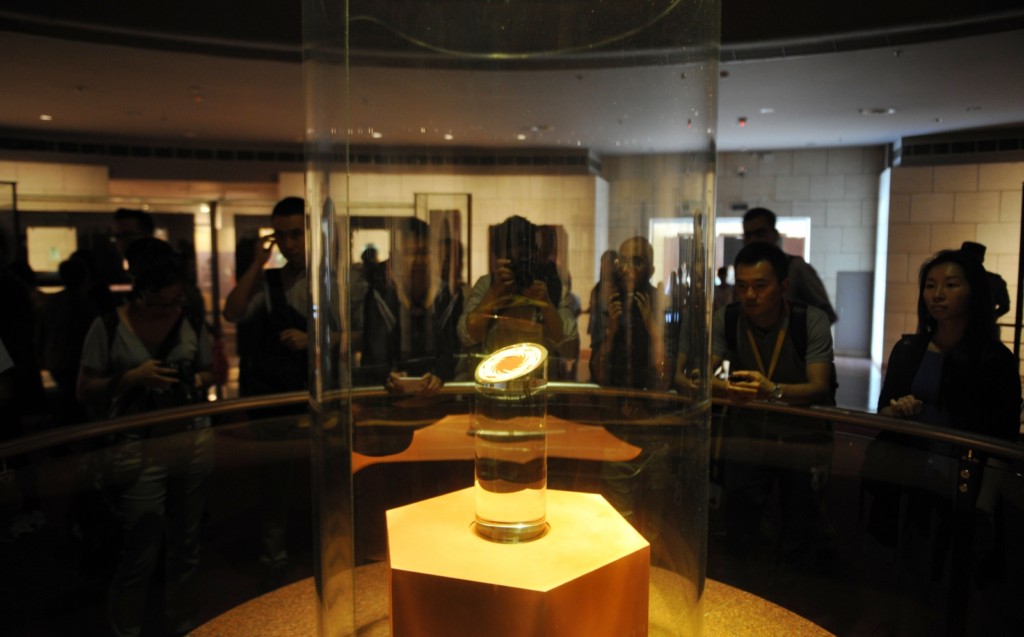 Wenshu Monastery 文殊院
The Wenshu Monastery is the largest well-preserved Buddhist temple in downtown Chengdu. It was built in the Tang Dynasty (618 – 907) and is dedicated to Wenshu (Manjushri, the God of Wisdom). It is famous for abundant precious cultural relics, paintings and calligraphic works. Over 500 pieces of paintings and calligraphies by famous artists (including Zhang Daqian, Zheng Banqiao and Feng Zikai) have been stored here since the Tang and Song dynasties.
Address: No.15, Wenshu Temple Street 文殊院街15号 (Metro Lino 1, Stop: Wenshuyuan 文殊院)
Tibetan Neighbourhood 西藏街区
One of Chengdu's biggest drawing points is the fact that it is one of the nearest significant cities in Mainland China to Tibet and is therefore a stopping off point for many who are travelling to and from the highest point(s) on the globe. Prior to the completion of the high-speed Beijing-Lhasa railroad, Chengdu was the jumping off point for backpackers heading for the snowy trails of the one of the world's most fabled lands. These days, Chengdu's own, "Little Lhasa," located near Wuhou Temple in the city's southwest, offers a tantalizing glimpse of a colorful, remarkable culture.
Address: Wuhou Temple Cross St., Wuhou District 武侯区武侯祠横街
Sichuan Opera Yue Lai Tea House 川剧/悦来茶园
One of the most standard tourist attractions in Chengdu is Sichuanese opera, or chuanju. This photogenic spectacle of fire-breathing, face-changing theater is actively promoted by tourism agencies and hostels alike. But, few actual Chengdu residents regularly, if ever, get out to such performances for a number of reasons. Price tends to be a major factor, with big shows regularly running 150RMB or more per performance. However, at Yue Lai Teahouse, one of Chengdu's best bargain attractions, you can catch a lively rendition of this Sichuanese classical art form for a fraction of the price.
Address: Yongxing Ln., Jinjiang District (Behind Wangfujing Shopping Center) 锦江区永兴巷(王府井后边) 86119913, 84441048, 8am – 7pm, 8am – 2am(Sat.)
By Dieter Vanonckelen, in cooperation with GoChengdu.cn
For more information, please visit: www.gochengdu.cn
Tags:
Alley
Attractions
Chengdu
Chunxi
dufu
Must
Park
qingyang
Road
Temple
visit
Wenshu
Wuhou