As one of China's fastest growing cities, Chengdu is frequently picking up new air-routes, art exhibitions and festivals. These are some worth taking note of:
Adis Ababa – Chengdu Direct Flight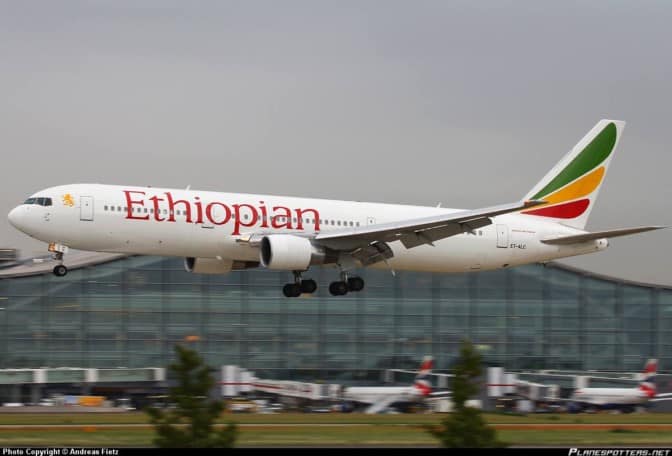 Africa's largest airline group, Ethiopian Airlines, has announced that it will offer a new flight to Chengdu three times weekly as of June 3 2017. Chengdu is a major Air China (part of the Star Alliance group) hub – this new flight route will connect one of Africa's busiest airports  – Addis Ababa, with the rest of China.
BA London – Chengdu Route Cancelled
The London – Chengdu direct route operated by British Airways that used to run 3 times a week,  took off for the final time on January 12 2017. BA stated the route had become no longer financially viable.

Those doing business in the UK, need not worry as Hainan Airlines have announced plans to establish a new direct Chengdu – London three times a week using either its Boeing 787 Dreamliner or Airbus A330 aircraft.
The East Wind runs to London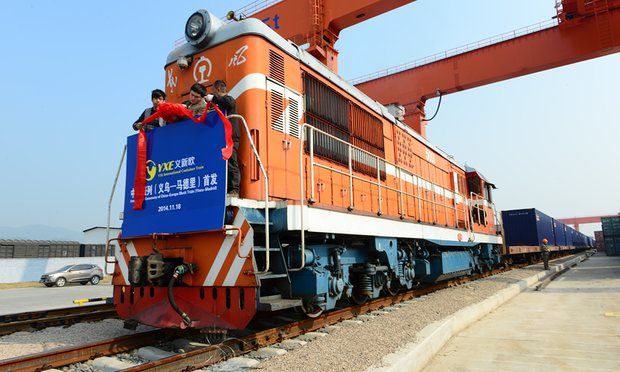 By Wednesday 18th January, a new freight train covering 7,456 miles will arrive in London carrying 34 carriages of cargo from the west of China.
The East Wind (name after Mao Zedong, who famously said: "The east wind will prevail over the west wind") will have passed through China, Kazakhstan, Russia, Belarus, Poland, Germany, Belgium and France before crossing under the Channel and arriving in the east end of London at Barking rail freight terminal – over the course of 16 days.
See the Dunhuang Caves in Chengdu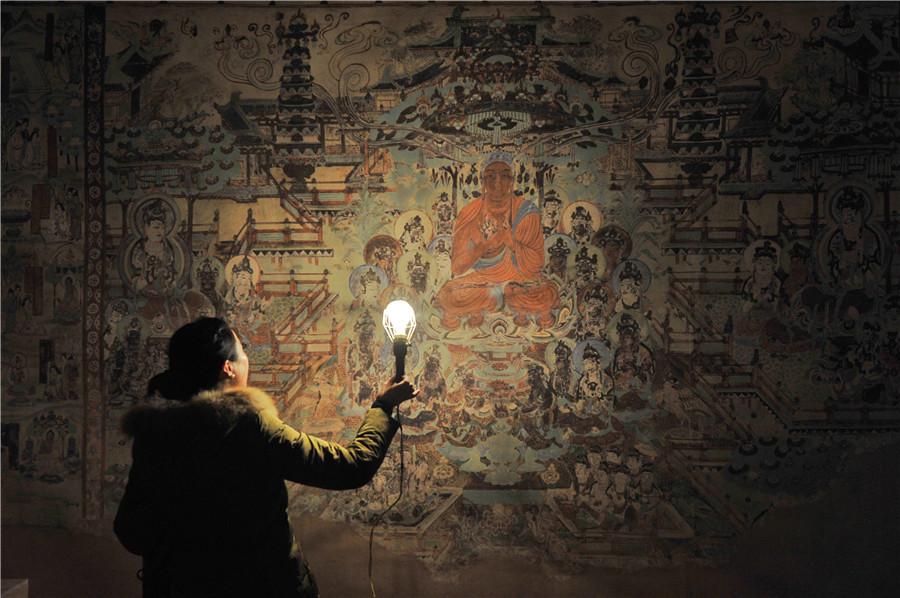 The Chengdu Museum will showcase eight beautiful replicas of the murals and sculptures from the Mogao caves until March 31, 2017. The exhibit is free and will feature art and relics from the Silk Road.
Opening Hours: 09:00-17:00 Tuesday through Sunday in TianFu Square. Chengdu Museum, 3F 成都博物馆  Qingyang District, West Yu Street No. 4 青羊区西御街4号.
Jinsha Lantern Festival Launches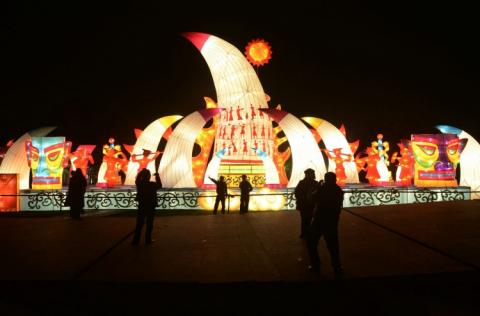 2017 Chengdu Jinsha Sun Festival is to begin on the 23rd January at the Jinsha Museum and run until 2nd February. The exhibit will feature over 40 groups of large lanterns and some 'super lanterns' which are over 15 meters high.
Jinsha Site Museum 金沙遗址博物馆 2 Jinsha Yizhi Rd. (Qingyang Ave.)
金沙遗址路2号(青羊大道) The ticket price is 40RMB.
New routes for Chengdu in 2017 
Sichuan Airlines will open a non-stop route between Chengdu and Dubai, which will be the third non-stop route linking Chengdu to the Middle East after the Abu Dhabi and Doha routes.It will also open a direct route to Auckland, New Zealand, and turn the Chengdu-Moscow route from a chartered flight to a regular one.
Tibet Airlines will open the second direct flight between Chengdu and Russia, which will linkChengdu and Sochi in the new year. Beijing Capital Airlines opened a non stop flight betweenChengdu and Madrid. Air China launched a direct route between Chengdu and Sydney on Nov 11, the second direct flight between Chengdu and Australia after the Chengdu-  Melbourne route.
Chinese Airlines Worst in the World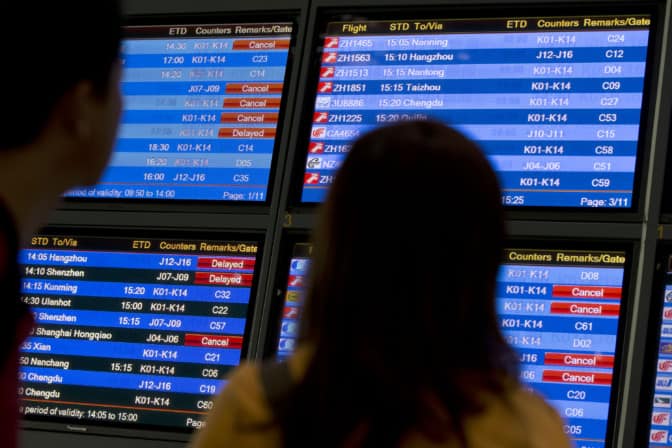 New direct routes are great… however aviation statistics company FlightStats recently released its annual list of the best and worst performing international airlines, and four Chinese airlines rank amongst the worst in the world
The Chinese airline that performed the worst was China Eastern Airline with a 35.8% chance of being delayed, closely followed by Hong Kong Air with a 33.42% chance of being delayed.Air China and Hainan Airlines also performed badly with 32.73% and 30.3% respectively. 

The Holiday Bazaar Giving Celebration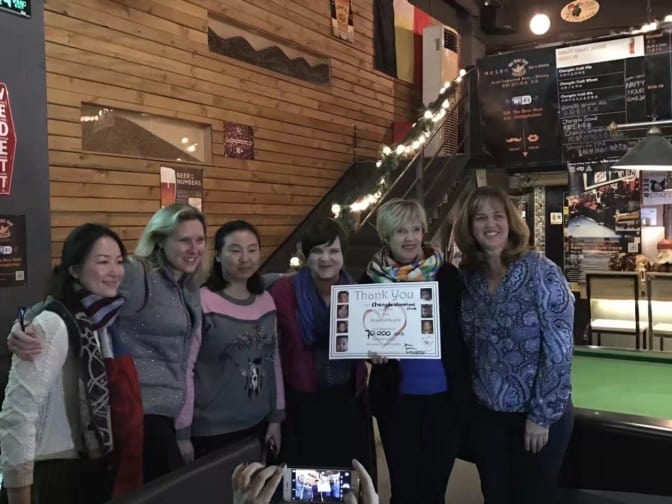 The Chengdu International Club celebrated the money it raised at the Holiday Bazaar on January 17 with a giving celebration – Hopeful Hearts, IDEAS, HMI Training Centre, and the XinJing School all benefited, with some giving a short speech about how the money would be used and about the amazing work they do.
The Holiday Bazaar raises an extraordinary amount of money for worthy causes in Sichuan – if you would like to volunteer to help organise the 2017 event, please contact dsonam@cdischina.com
Tags:
air routes
direct flights
events in chengdu
Flights