Lots of music scenes are coming up all over Chengdu. From rock to jazz, punk to reggae..there is a lot to offer! Live music spots can be found all over the city with talented people coming from all walks of life to perform. Local and international musicians alike can be found in one of the spots listed below.
As the name suggests, The Little Bar is a small live bar in Yulin with a capacity of around 100 people. It has made a name for itself as the home for Punk and Rock music with performances from local bands taking place every Friday and Saturday around 8pm. You'll find plenty of university students and young adults here rocking out to the music but you better get there early as the place fills up pretty quickly with people often overflowing onto the street! Little Bar's second larger venue, Little Bar – The Space, also plays regular host to live music. Click here for Little Bar's upcoming gigs.
Address: 7 Fang Qin Jie, Yulin Shang Wu Gang, 1st Fl., Chengdu
成都芳沁街87号附5号丰尚玉林商务港1楼
Little Bar The Space (MiXC City), 8 Shaungqing Rd., East Sect. 3rd, Ring 2nd Rd.
二环路东三段双庆路8号小酒馆空间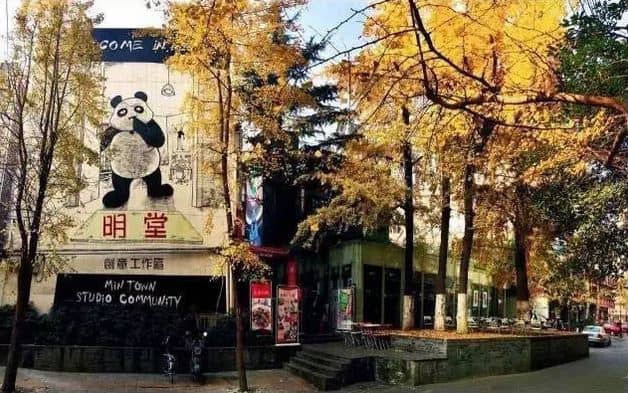 NU Space started out as a simple coffee place with a focus on art in an area of Chengdu renown for its cultural vibrancy. In recent times it's evolved into a venue with a greater focus on live music. Bringing in and hosting acclaimed performers from across China and the globe, NU space is a great venue to head to for an entertaining evening.
Address: 55 Kuixinglou Street, Qingyang
成都市青羊区奎星楼街55号
Another cosy bar, Jah Bar has become a popular spot for cheap drinks and unrehearsed jam sessions. Jazz, Reggae, Blues, and Rock & Roll performances occur most nights of the week out of the blue. Located on the riverside near Laonanmen Bridge, this is definitely a good spot to go to chat with your friends or maybe even play some of the music instruments and have you own little jam session.
Address: No.18, Hongmen Street No. 36, Laonanmen Bridge, Chengdu
成都市老南门大桥黉门街36-18号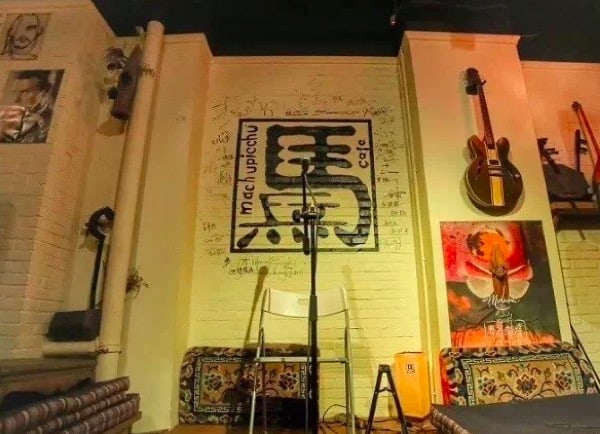 Machu Picchu is a another small bar in Yulin with performers taking to the stage at night as well as a weekly open-mic night for you to test your singing skills! The bar is a great place to hang out and play a board game or foosball while you enjoy the chilled ambiance of people mingling and having a good time.
Address: No.1, Yulin Street North, 1/F Yulin Pinshang, Chengdu.
玉林北街1号1栋附5号(玉林品上临街商铺)
Once a suburban factory park area, now an edgy Arts Park. Eastern Suburb Memory is a place for all ages and musical preferences. The park has both indoor and outdoor concert areas and even the biggest IMAX screen in Southwest China! Restaurants and bars can be found all over the place that also hold live music performances regularly. The industrial aesthetic really provides a unique atmosphere accompanied with sculptures, art, photography along with little exhibitions about the factory.
Address: No.4, Middle Section, Jianshe Road North, Chengdu
成都市建设南路中段4号
Tags:
band
Chengdu
eastern suburb memory park
international
jah bar
little bar
live music
local
machu picchu
music
singers