On May 4th 2018, Chengdu International School celebrated its new Heart of the City campus after twenty years of serving expatriate students in Chengdu. The new campus is located in Shuinianhe, very close to the Niuwangmiao metro station, which is really exciting for families living downtown.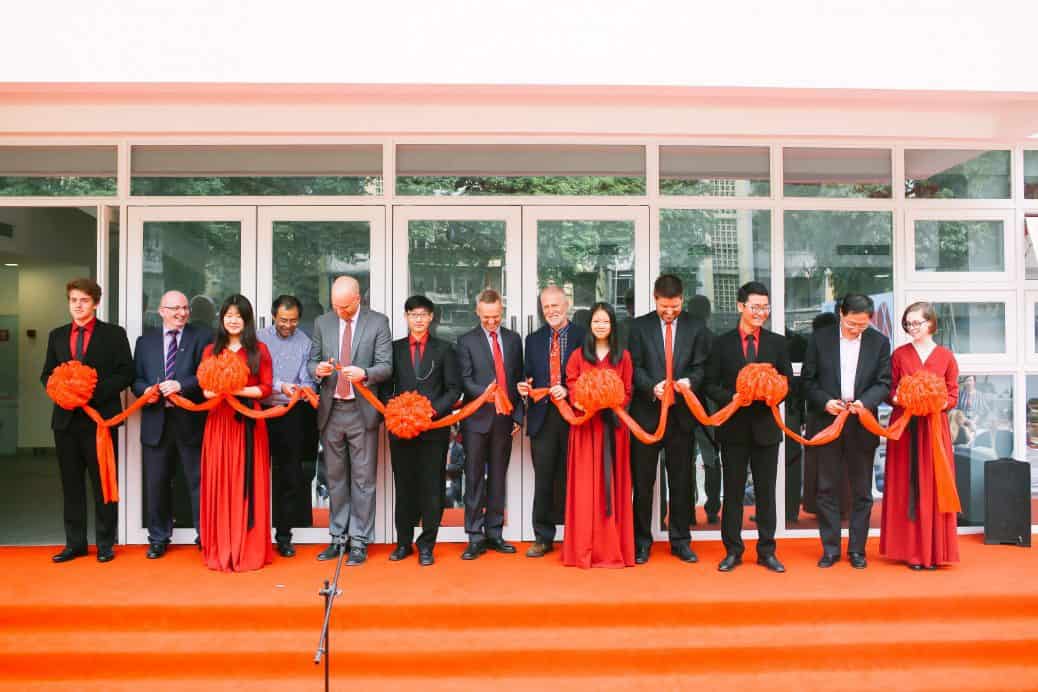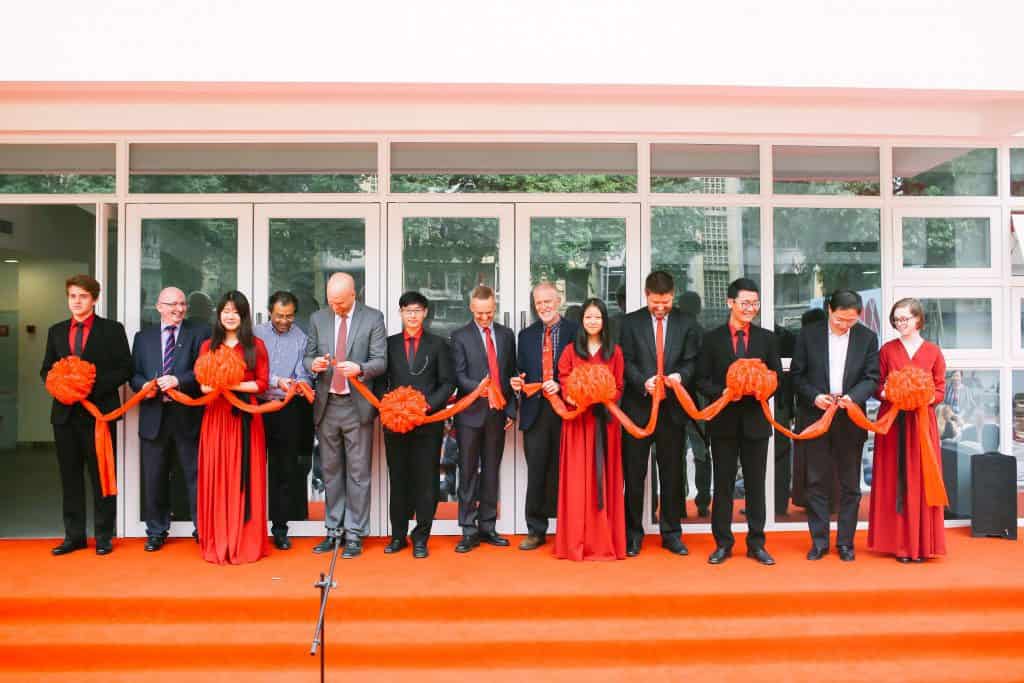 Festivities kicked off with a formal ceremony for around one hundred VIP guests, including local government officials, consular officials, and other leaders in the international business community. Head Principal, Josh Keegan, said a few words, followed by a speech from the Chairman of the European Chamber Southwest Chapter, Paul Sives.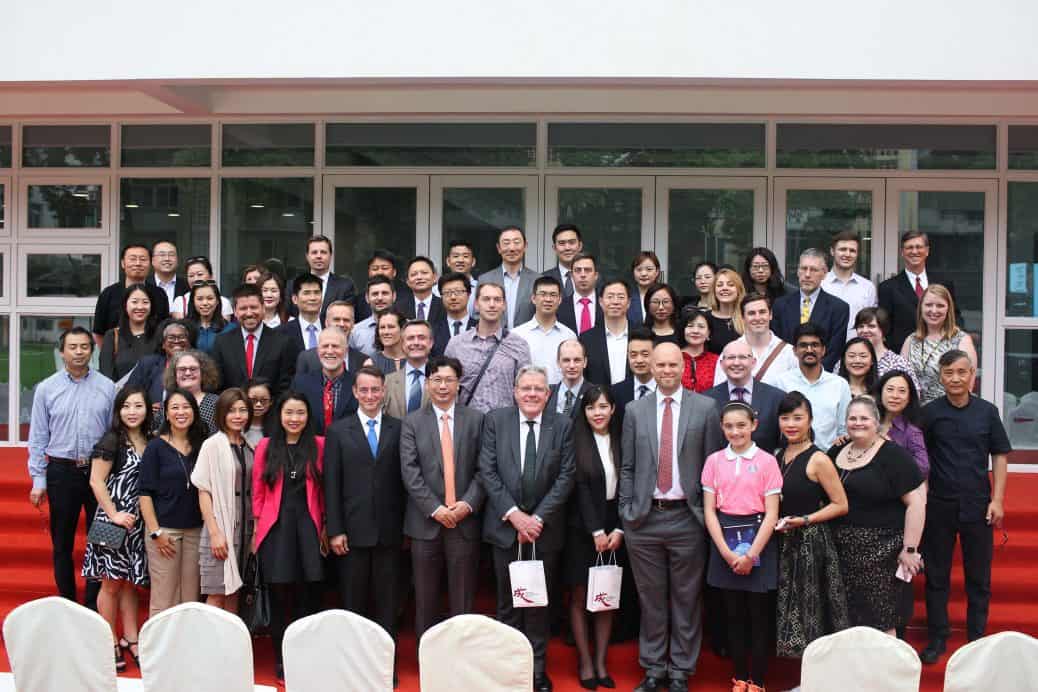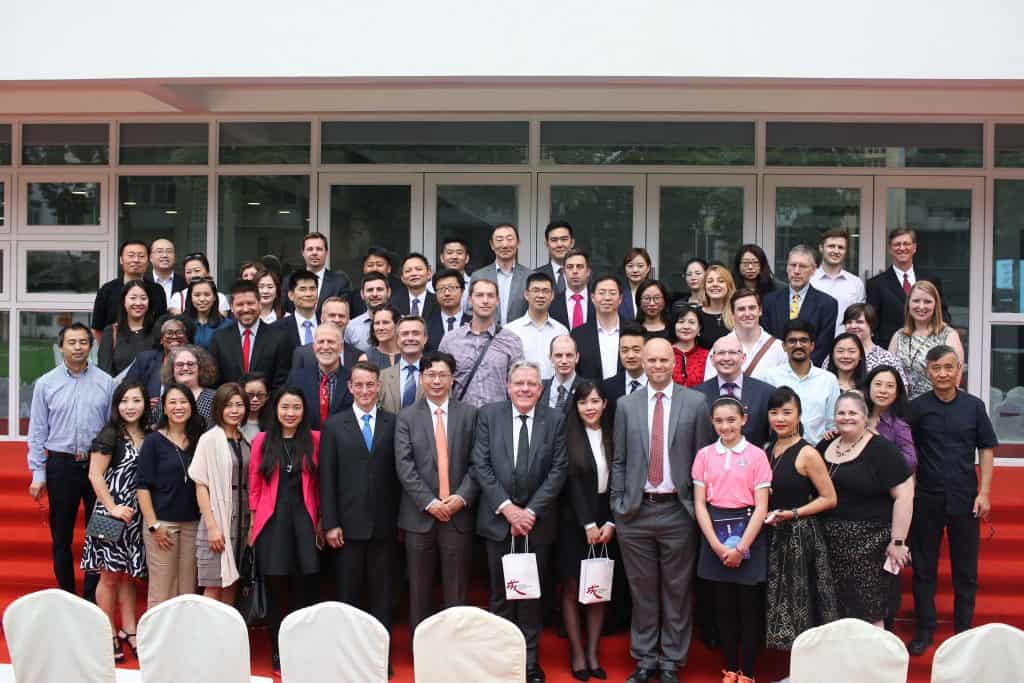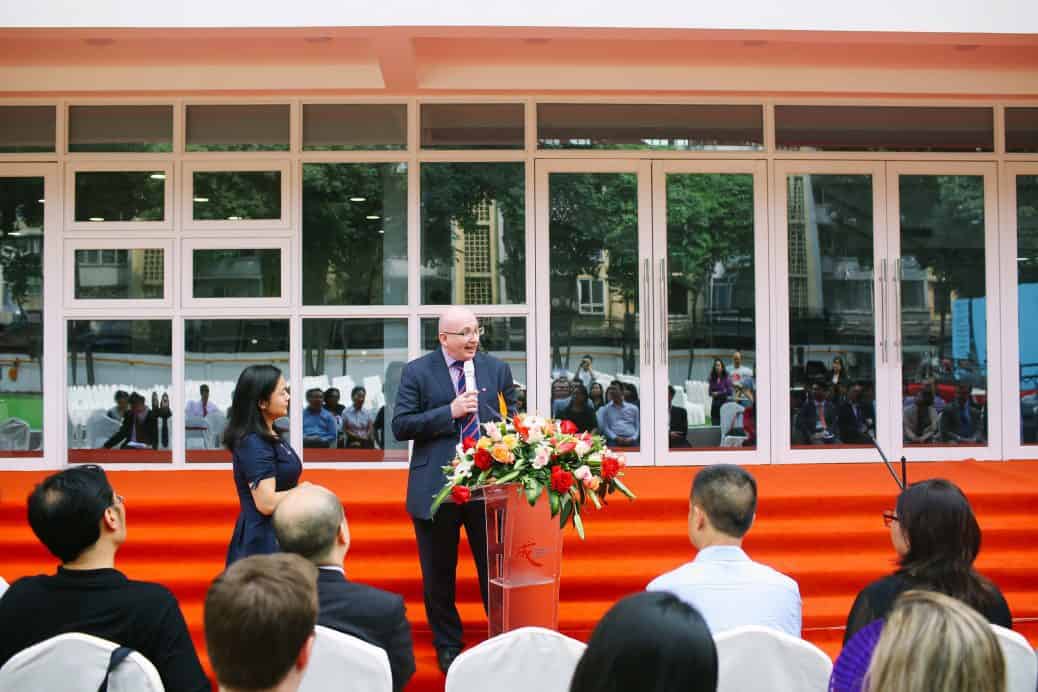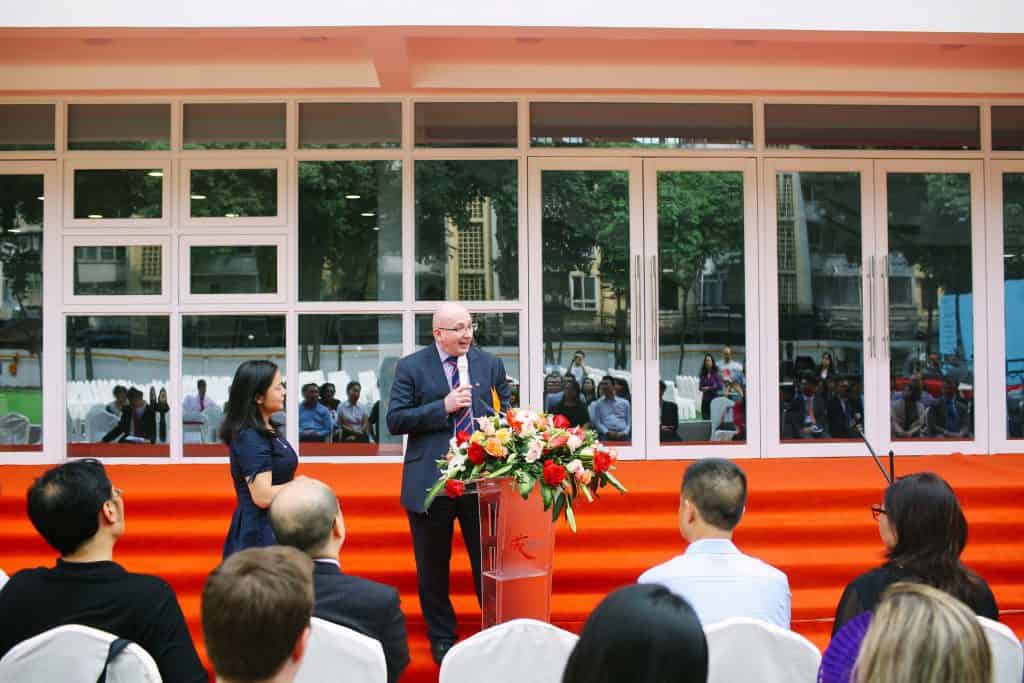 After the ribbon cutting, a sculpture, Affinity, was unveiled for the occasion.  It was produced by internationally renowned sculptor, Wu Haiying, who also has permanent installations at Taikoo Li.
Comprised of a collection of delicate gingko shapes suspended from the ceiling of the lobby in the new library building, Affinity both represents Chengdu and the coming together of varied parts to make a unique whole. This theme is symbolic of the CDIS community; both made up of different cultures, and integral to Chengdu's city landscape.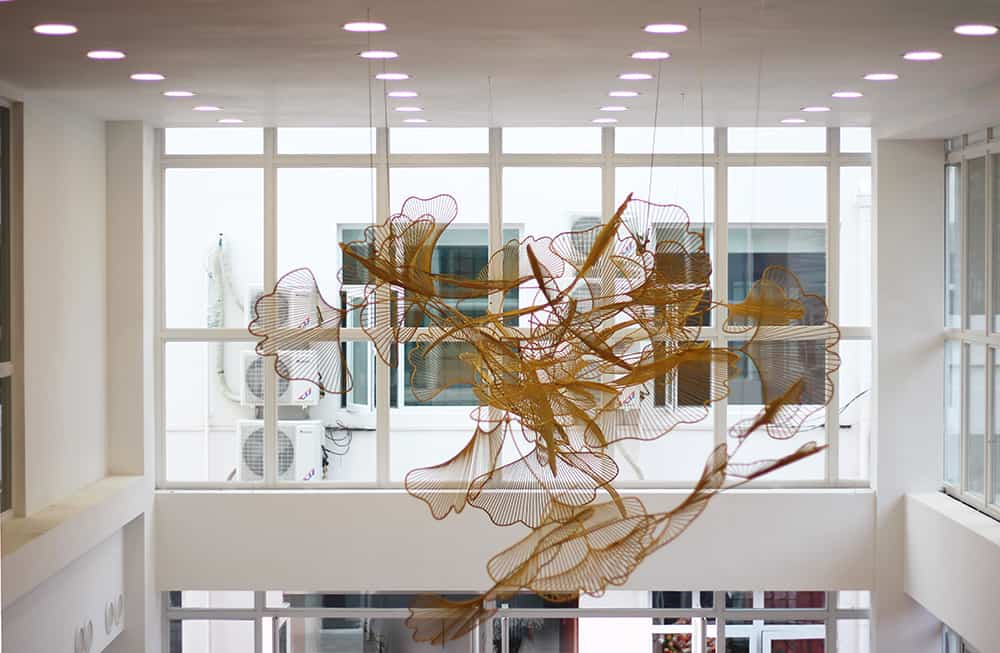 After the ceremony, parents, students, and staff arrived for the annual Spring Concert, held outside on the soccer field.  Students from 3-years-old up to high school performed choral and instrumental pieces for an audience of over six hundred guests.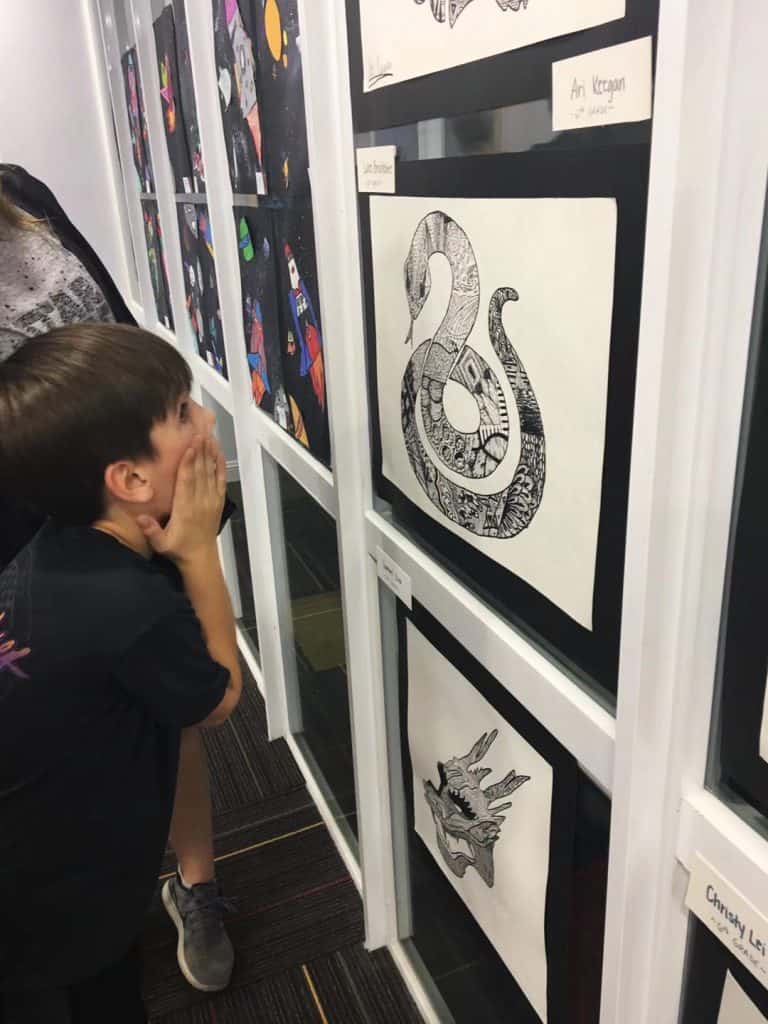 After the concert, guests were invited to tour the campus to see both the new facilities and students' art work in the galleries.
There was also time to enjoy some great food and drink from around the world, play games, or enjoy the blues rock band, The Old Drivers.
A bouncing castle was kindly provided by Santa Fe Relocations for the youngest guests, and supervision of the outside climbing wall by High Road Adventure Company for everyone else.
All four CDIS principals barbecued hot dogs; serving with a smile. Free ice cream was provided by Glacio, creating a line that seemed to go on forever, but nobody seemed to mind too much as it was worth the wait!
By 8:30pm, everyone made their way home, tired but happy, and excited about CDIS's new home. It was a great night for families in the 'Du!
Congratulations to CDIS on their beautiful new campus in the heart of the city.
For inquiries, please contact admissions@cdischina.com or click read more to be directed to their website.
Tags:
CDIS
CDIS Opens in the Heart of the City