Chinese Corner Mandarin Learning Centre have developed a way to teach people intensive survival Chinese in 6 weeks, in a fun and effective way.
They are looking for people to test this new Chinese bootcamp.
• You will know 468 words and 51 grammar points.
• You will have a good Mandarin foundation, and a solid understanding of how to continue Mandarin study.
• You will have good listening comprehension and expression habits.
• You will be able to communicate in everyday situations.
• You will be able to pass levels HSK1 to HSK2.
• You will have mastery of 150 every day characters.
Chinese Corner has over 12 years experience teaching in Chengdu – and have now taught over 4500 students from 40 countries. They have now developed their own text book based on the wealth of experience and learner issues they have come across over the years.
Chinese Corner Materials: Be Chinese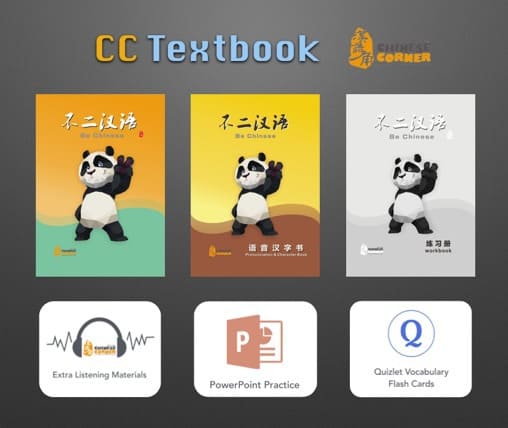 What does the Bootcamp include?
This intensive 6 week course at Chinese Corner's Tongzilin school includes:
1) The Main Textbook is the heart of the course. 15 Lessons. Useful topics. All scenarios are based upon living in and around Chengdu, with hand drawn illustations to keep you focussed.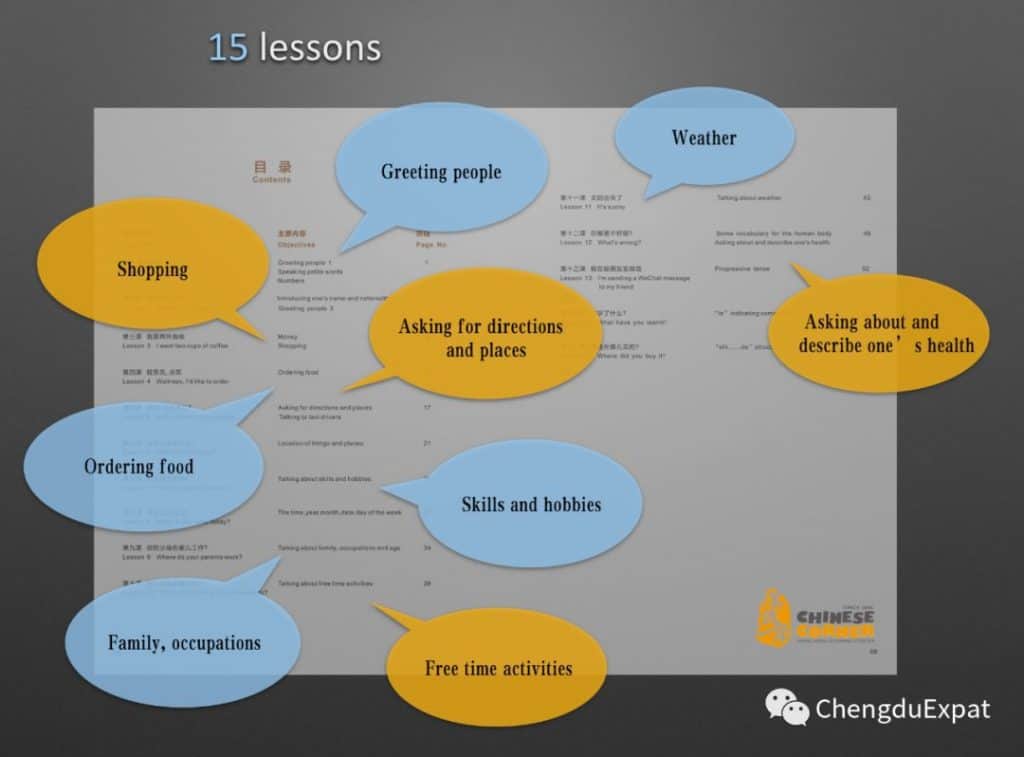 2) Pronunciation and Character Book has colorful pages, clear rules, short videos depicting the shape of the mouth, challenging tone raps and plenty of exercises. The character section selects the most used 150 characters which correspond to the textbook's 15 lessons.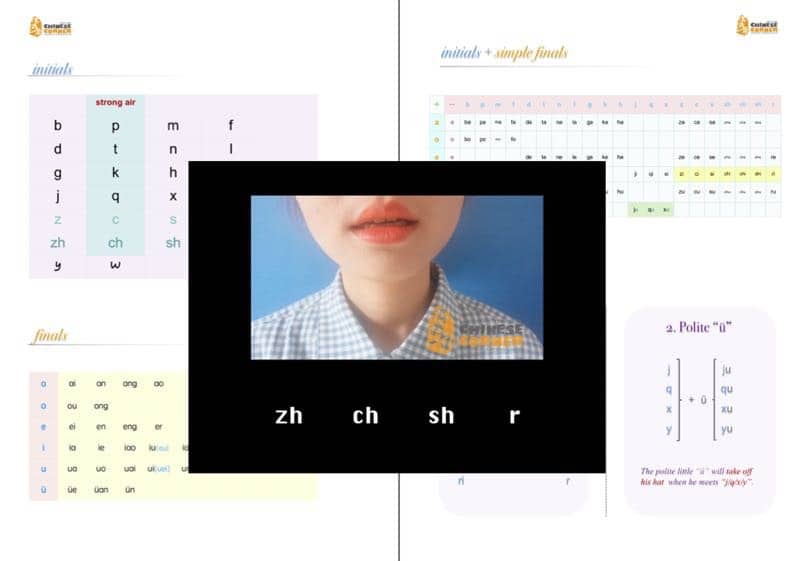 3) Extra Listening Sections of this course's 15 lessons are set up as 44 dialogues. These dialogues prioritize real life interactions, utilize rich settings, emphasize improving the learners' listening abilities, and strengthen the learners' expressiveness.
4) PowerPoint presentations. The teacher can use the Power Point slides to make a large selection of dialogue exercises.
 5) The Workbook (containing some HSK-type questions and other non-HSK questions) covers a large portion of the exercises from the in-class vocabulary and language points.
6) Quizlet for each lesson's new words and characters. The learners will be able to quickly and efficiently review all of the lesson content. Anytime, anywhere.
All of the listening and video materials will be given to you on a USB.
Who can this bootcamp help?
 Must be a total beginner in Chinese (and speak English), with a passion and motivation to learn Chinese intensively.
Must be able to commit 2-3 hours a day, 5 days a week for 6 weeks in total taking part in group study.
Willing to share their learning experience and give us feedback regularly.
A short video about the class's achievements will be made at the end of the session.
Number of students: We will have two 1-on-1 classes, and one group class. This means there are only 6 places so please apply quickly.
1 on 1 class
Normally 8400 RMB for the whole package
Includes:
70 hours tuition,
textbook,
work book,
Pronunciation & Characters books,
USB,
Quizlet and so on
Discount price for Volunteers: 8400
4800RMB
---
Group class (2-4 students):
 Normally 7140 RMB for the whole package
Includes:
 84 hours of tutition,
textbook,
work book,
pronunciation book,
Character books,
USB,
Quizlet and so on
Discount price for Volunteers: 7140
3990RMB
---
Scan the QR code to find out more information about joining the bootcamp.
 Places are limited to 6 – so please apply as soon as possible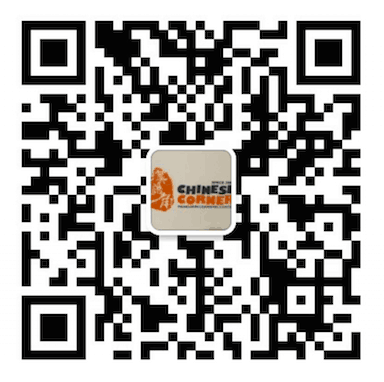 Scan to contact Kevin at Chinese Corner or add WeChat ID: hegaoxiong
Learning a language well is along journey full of difficulties, frustration and challenges. We're glad to accompany you through it.
Join the survival Chinese 6 week bootcamp.
It's tough. But it'll be worth it. 
Tags:
beginner
book
bootcamp
Chinese
corner
language learning
pronunciation