9 Foreign Movies to China in June 2018
After an 
action-packed May 
without any options for the kiddos, we at least have a couple cartoons to choose from this month. 
Those animation movies are from Japan, Germany, and the USA, respectively. And because we can never have enough Chris Pratt, we also get the big dino-followup we've all been waiting for! Hope you didn't have enough of him after Avengers…
Friday, June 1, 2018
Doraemon the Movie:
Nobita's Treasure Island
《哆啦A梦:大雄的金银岛》
duō lā a mèng:dà xióng de jīn yín dǎo
aka ドラえもん のび太の宝島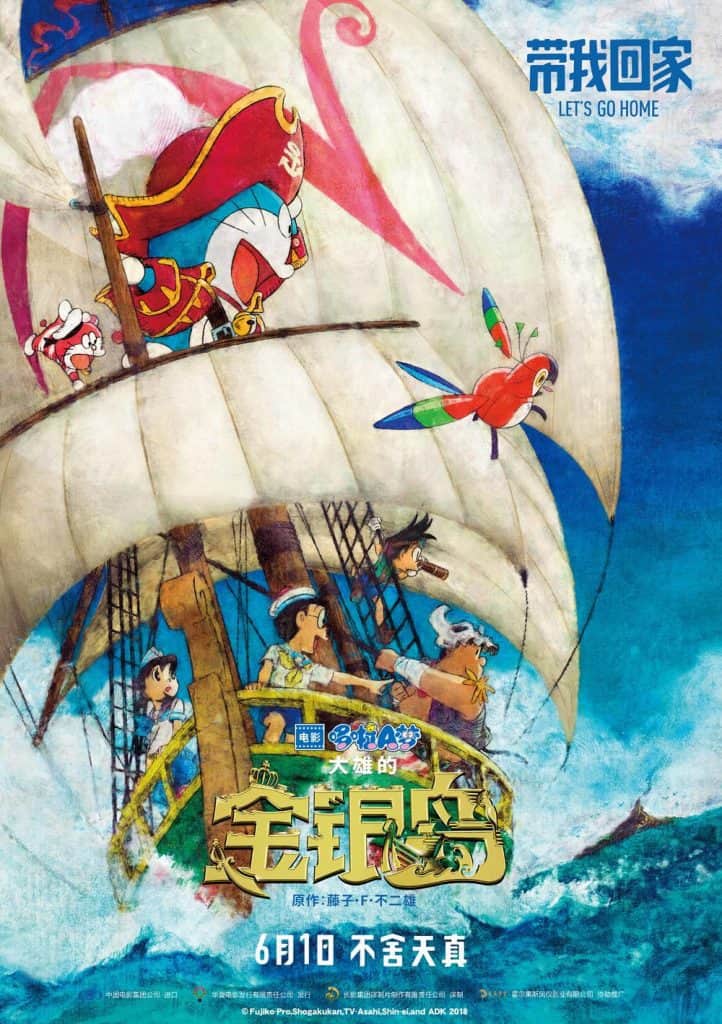 Director: Kazuaki Imai
Actors: Yumi Kakazu, Subaru Kimura, Wasabi Mizuta
China Release Date: Friday, June 1, 2018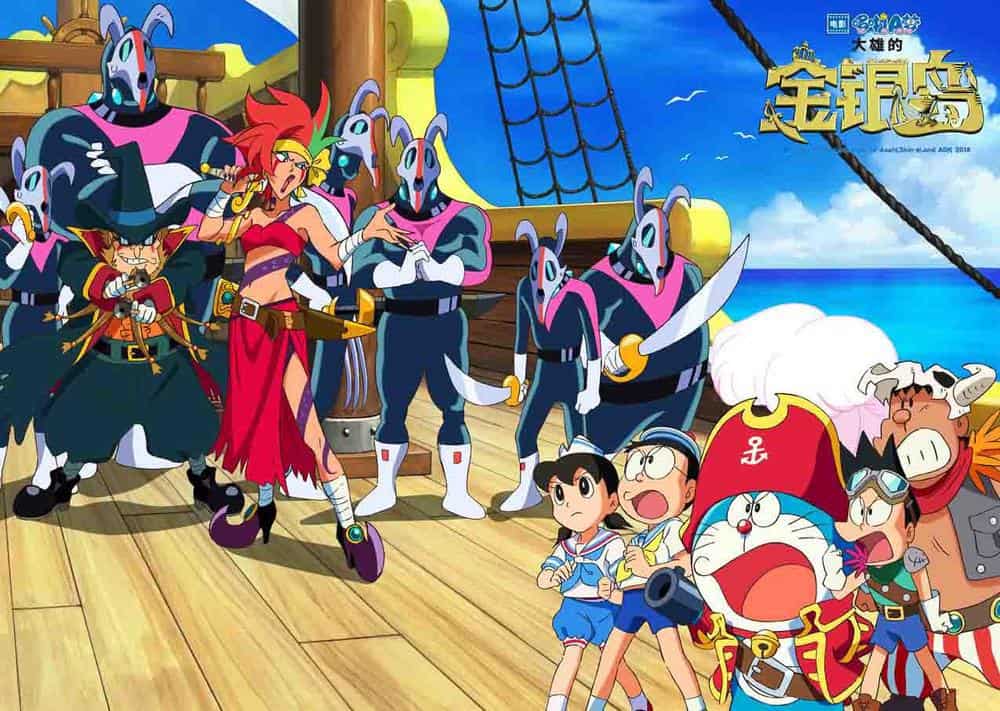 Note: this cartoon is in Japanese with Chinese subtitles
This 38th installment in the Doraemon franchise (yes, you read that right) was released in Japan in March 2018. It's based on Robert Louis Stevenson's Treasure Island novel.
In the story, Doraemon, Nobita, Shizuka, Gian, and Suneo set out on an adventure in the Caribbean Sea. Nobita is the captain of a ship and fights his enemies on board. Shizuka gets kidnapped, and a storm impedes their journey. Mini-Dora help Nobita and friends on their journey. When the adventurers finally find the mysterious Treasure Island, they discover it is more than just an ordinary island.
Friday, June 8, 2018
Midnight Dreamers
《暮光·巴黎》
mù guāng bā lí
aka Lumière Amoureuse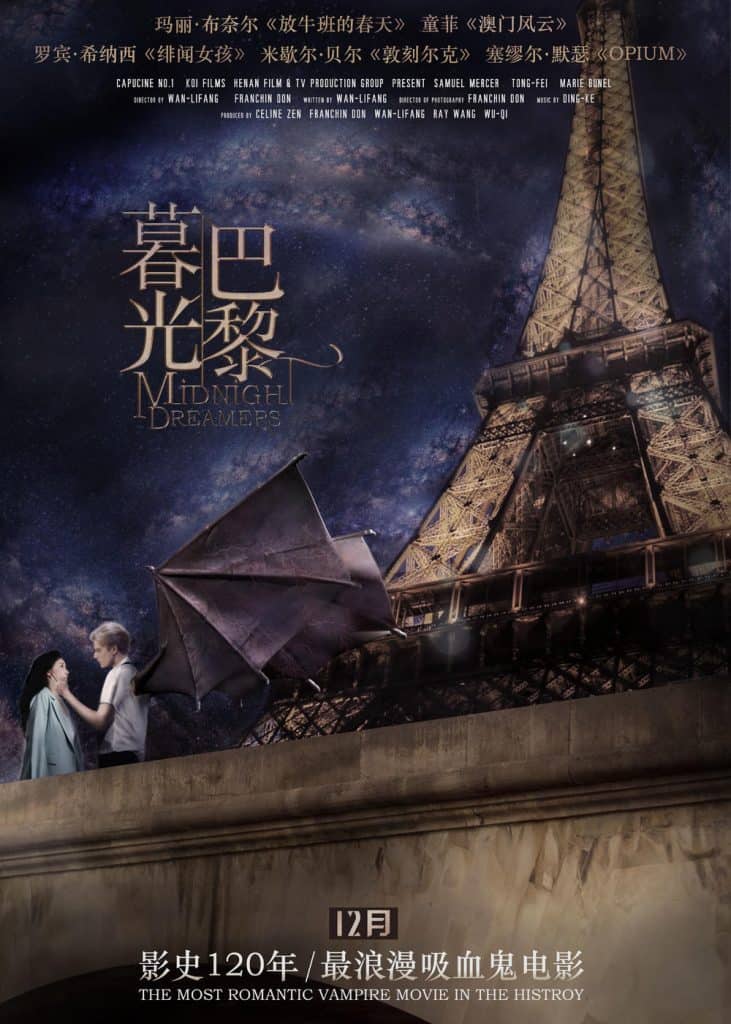 Director: Lifang Wan
Actors: Samuel Mercer, Fei Tong, Éric Bougnon, Roby Schinasi
China Release Date: Friday, June 8, 2018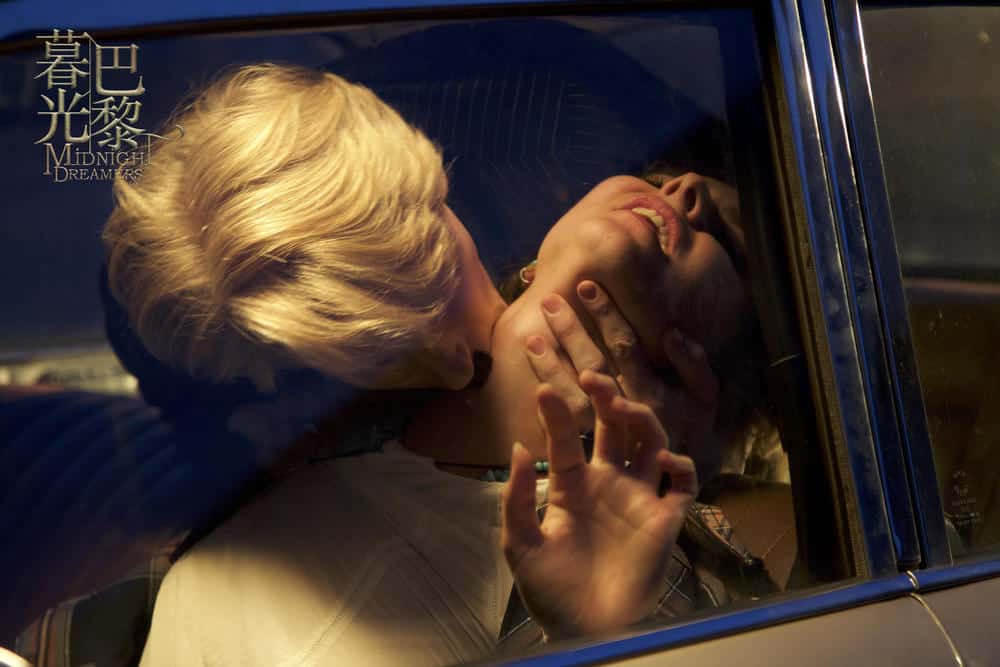 Note: this movie is in French with Chinese subtitles
This might be the best movie we've ever told you about. It's the self-proclaimed "most romantic vampire movie in the histroy" (sic) – and we believe you will drop everything to extract the QR code below and watch the trailer. (Don't.)
In France, a movie production company directed by the mysterious K family employs actors to participate in film shoots. Their screenplays are conceived to exacerbate and fulfil the desires of the family's members, who turn out to be vampires that feed off the blood of their victims.
But twenty years earlier, François, the film director in the K family, fell in love with a young Chinese woman. He never got over losing her and when her daughter, who is his spitting image, arrives for an audition, his life will be turned upside down.
Friday, June 8, 2018
Black Water
《深海越狱》
shēn hǎi yuè yù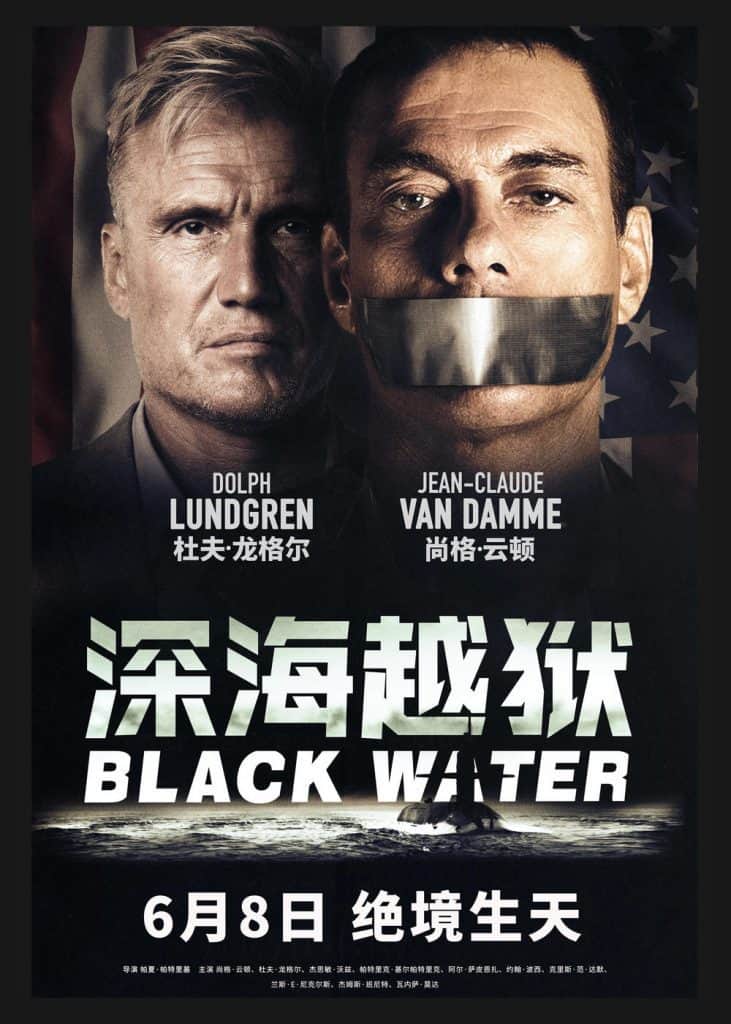 Director: Pasha Patriki
Actors: Jean-Claude Van Damme, Dolph Lundgren, Courtney B. Turk
China Release Date: Friday, June 8, 2018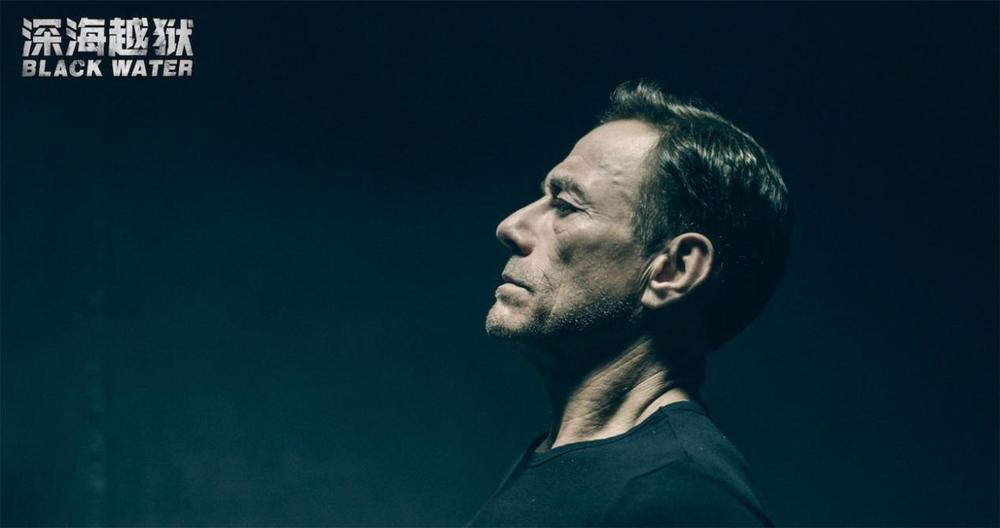 We're as surprised as you are that these two old action heroes are still making action movies.
After a failed mission, deep-cover operative Wheeler (Van Damme) is imprisoned in a CIA black site on a submarine. The CIA agents will to go to any lengths to get information from Wheeler – but nothing can prepare them for the storm of violence that erupts when he joins forces with a fellow prisoner (Lundgren) as deadly as he is mysterious.
So original.
Friday, June 15, 2018
Jurassic World:
Fallen Kingdom
《侏罗纪世界2》
zhū luó jì shì jiè èr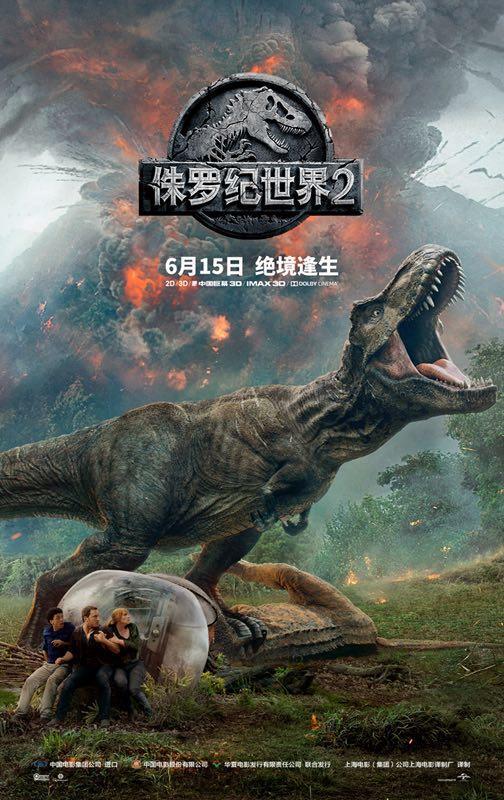 Director: J. A. Bayona
Actors: Bryce Dallas Howard, Chris Pratt, Jeff Goldblum, James Cromwell, BD Wong
China Release Date: Friday, June 15, 2018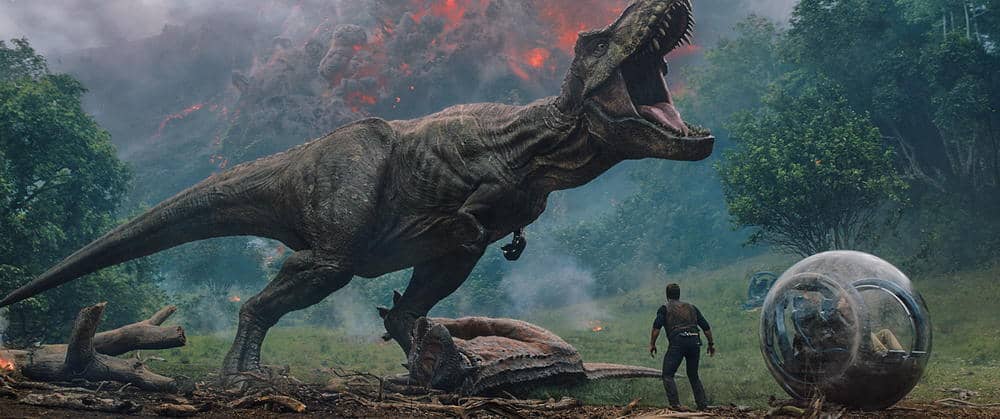 Travel back with us to 1994… that first time you saw Spielberg's Jurassic Park in the cinemas. Nostalgia overload! This one will probably be nothing like that. But hey, good news – in a rare show of grace, China is getting this one a week before the US!
When the special island's dormant volcano begins roaring to life, Owen (Pratt) and Claire (Howard) mount a campaign to rescue the remaining dinosaurs from this extinction-level event.
But where [not to mention how] will they take them? Nobody knows.
Saturday, June 16, 2018
The 7th Dwarf
《第七个小矮人》
dì qī gè xiǎo ǎi rén
aka Der 7bte Zwerg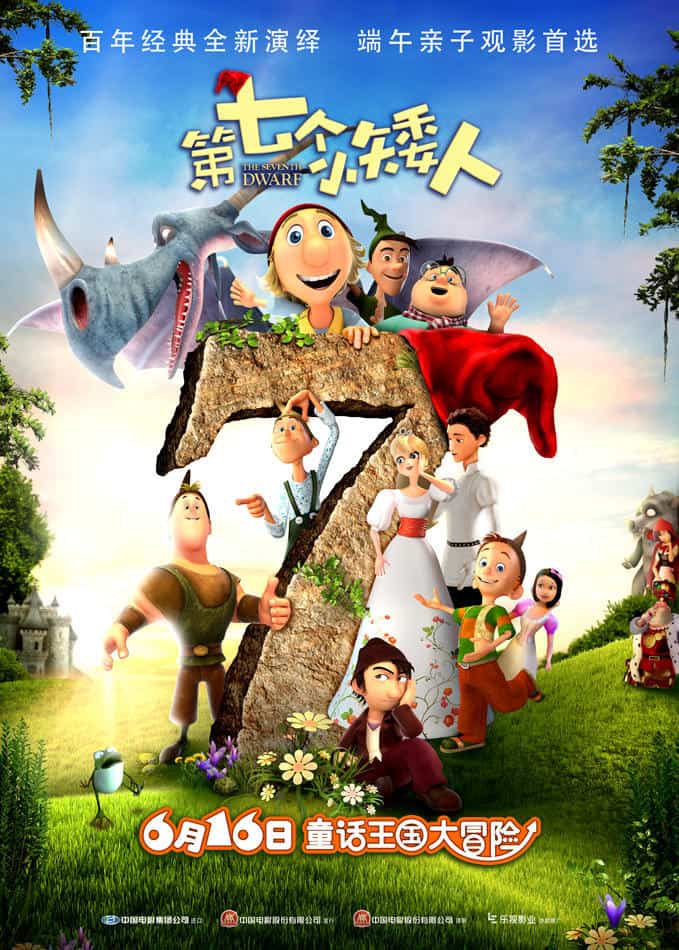 Director: Harald Siepermann
Actors: Otto Waalkes, Mirco Nontschew, Boris Aljinovic
China Release Date: Saturday, June 16, 2018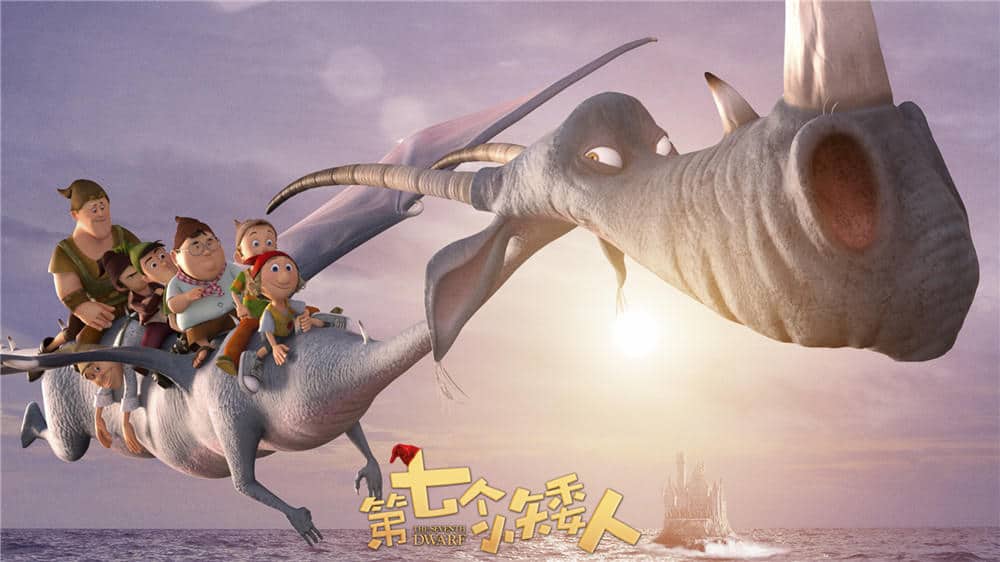 Note: this movie might be in German with Chinese subtitles… but the trailer has Chinese audio
The evil witch Dellamorta cursed princess Rose when she was a baby. Before she turns 18, Rose will get stung in the finger by a sharp object and she and the whole castle will fall into a hundred year long sleep unless her true love would kiss her.
The night before her birthday she sends Jack to the 7 dwarfs, who live behind the 7 mountains to hide until after Rose has turned 18. Unfortunately he gets lost and captured by Dellamorta's dragon Burner. So at the party, Rose gets stung in the finger, and everyone falls into deep sleep. Everyone but the 7 dwarfs of course who will go on a journey to save Jack so he can save Rose.
And my name isn't Snow White.
Friday, June 22, 2018
Survival Family
《生存家族》
shēng cún jiā zú
aka サバイバルファミリー

Director: Shinobu Yaguchi
Actors: Fumiyo Kohinata, Eri Fukatsu, Yuki Izumisawa
China Release Date: Friday, June 22, 2018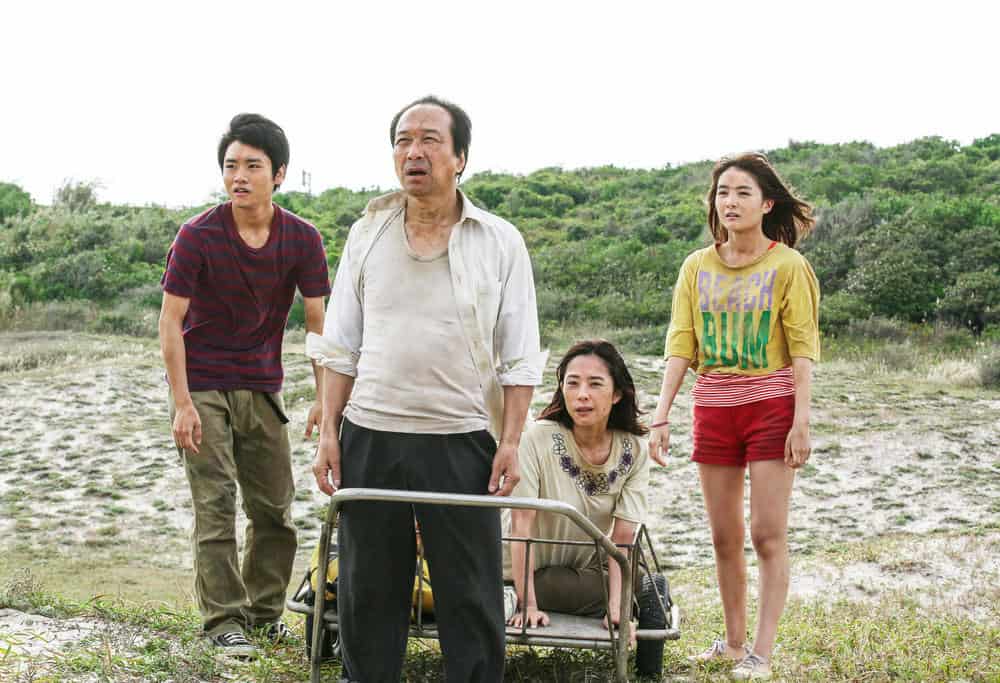 Note: this movie is in Japanese with Chinese subtitles…
If you haven't seen this one yet (it came out last year in Japan), we highly recommend it!
After a sudden worldwide power cut, a Tokyo family are caught up in the chaos as millions traverse the country in search of electricity.
Can you imagine what life would be like without something as simple as electricity?
Friday, June 22, 2018
Incredibles 2
《超人总动员2》
chāo rén zǒng dòng yuán èr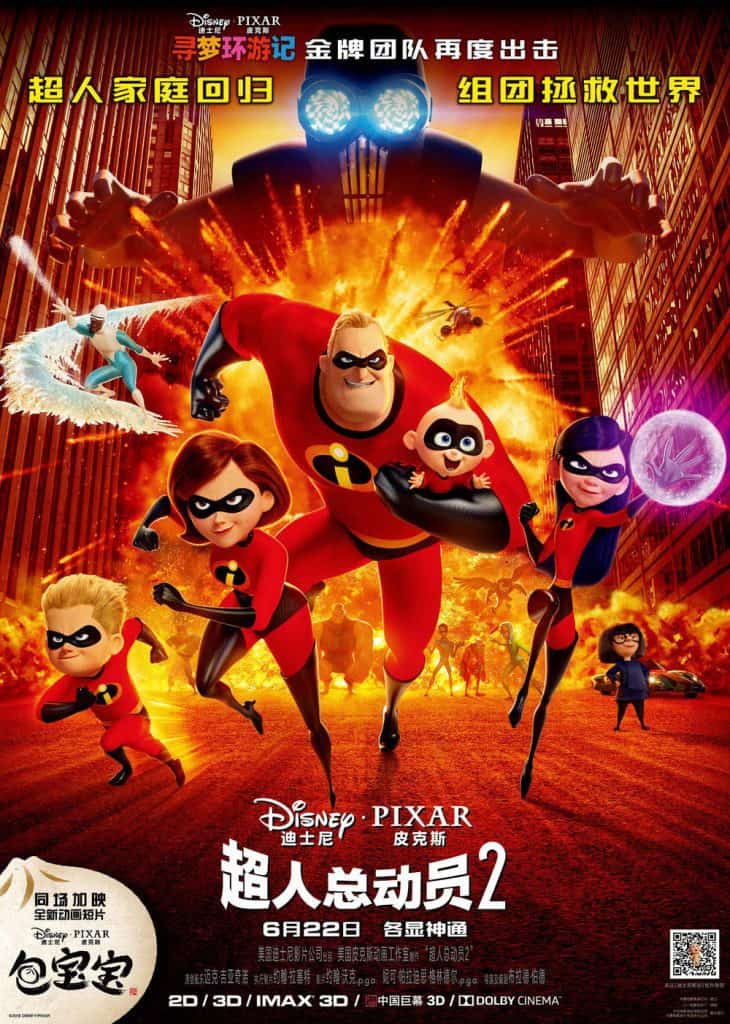 Director: Brad Bird
Actors: Samuel L. Jackson, Catherine Keener, Sophia Bush, Holly Hunter, Jonathan Banks, Bob Odenkirk, Craig T. Nelson
China Release Date: Friday, June 22, 2018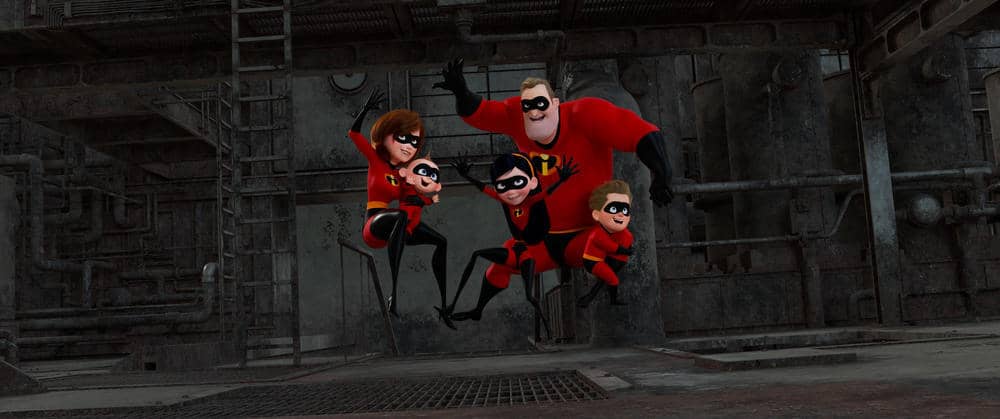 The world's favorite family of superheroes is back in Incredibles 2 but this time Helen (voice of Holly Hunter) is in the spotlight, leaving Bob (voice of Craig T. Nelson) at home with Violet (voice of Sarah Vowell) and Dash (voice of Huck Milner) to navigate the day-to-day heroics of normal life.
It's a tough transition for everyone, made tougher by the fact that the family is still unaware of baby Jack-Jack's emerging superpowers. When a new villain hatches a brilliant and dangerous plot, the family and Frozone (voice of Samuel L. Jackson) must find a way to work together again which is easier said than done, even when they're all Incredible.
Kids and grown-ups alike will all love this one. How do we know? One word: Pixar.
One last thing, make sure your tickets say it's in English! It looks like they might be dubbing some of these showings into Chinese audio for the local youngsters.
Friday, June 22, 2018
Escape Plan 2: Hades
《金蝉脱壳2》
jīn chán tuō ké èr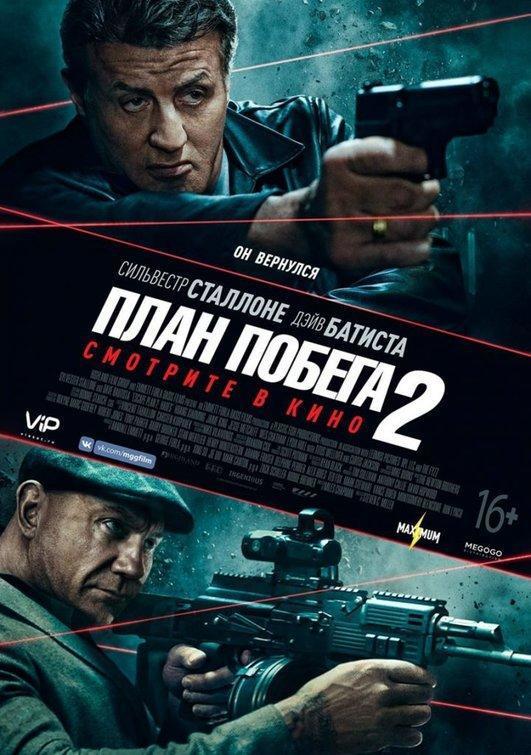 Director: Steven C. Miller
Actors: Sylvester Stallone, Dave Bautista, Jaime King, 50 Cent
China Release Date: Friday, June 22, 2018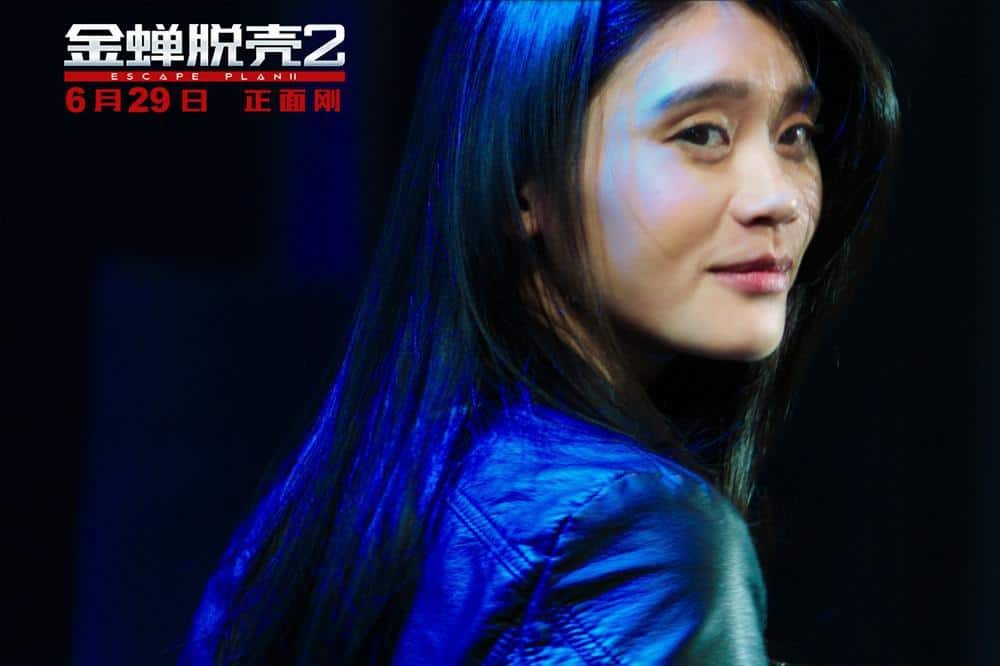 Another sequel for June. Do you even remember the first one? It was dreadfully predictable.
Ray Breslin (Stallone) manages an elite team of security specialists trained in the art of breaking people out of the world's most impenetrable prisons.
When his most trusted operative, Shu Ren, is kidnapped and disappears inside the most elaborate prison ever built, entirely computerized and constantly changing shape, Ray must track him down with the help of some of his former friends.
I think I'll stick with The Incredibles this weekend.
Friday, June 22, 2018
Phoenix Forgotten
《凤凰城遗忘录》
fèng huáng chéng yí wàng lù

Director: Justin Barber
Actors: Florence Hartigan, Luke Spencer Roberts, Chelsea Lopez
China Release Date: Friday, June 22, 2018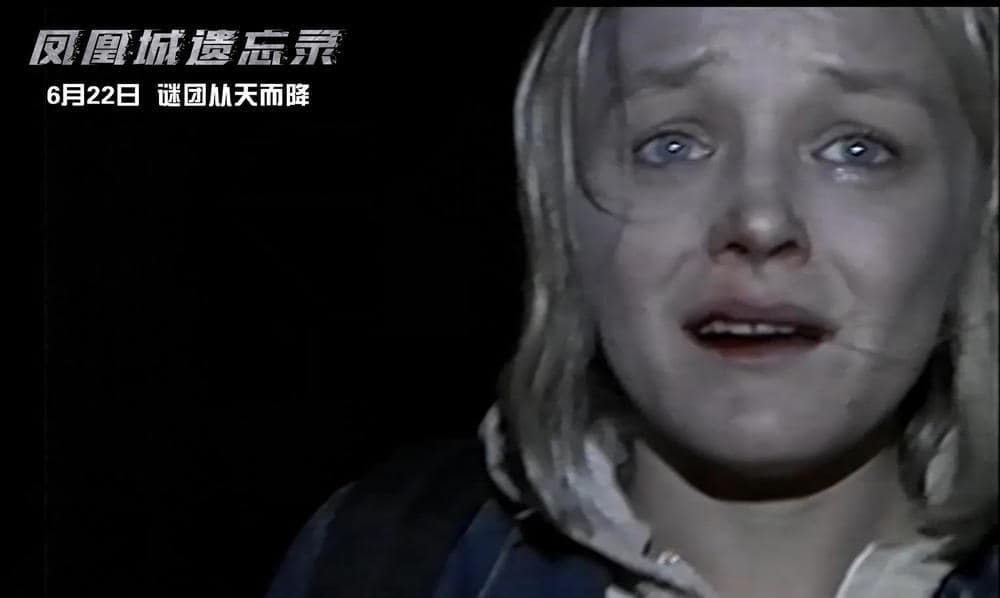 Phoenix Forgotten is a "found footage" science-fiction horror film about an alleged UFO sighting. It tells the story of three teens who went into the desert shortly after the incident, hoping to document the strange events occurring in their town.
They disappeared that night, and were never seen again. Now, on the twentieth anniversary of their disappearance, unseen footage has finally been discovered, chronicling the final hours of their fateful expedition. For the first time ever, the truth will be revealed.
Right. The truth. [eye roll
---
Chengdu Film SocietySunday nights from 8pm
Berlin HausSOHO Building A 1203, 60 Kehua Bei Lu 科华北路60号费城A座1203
Silver Keen Sunday nights from 9.30pmMike's Pizza Kitchen 2-3 East Yujie St., 28, Sect. 4, South Renmin Rd. 人民南路四段28号玉洁东街2号附3号
The BookwormFrequent cultural film nights held2-3 East Yujie St., 28, Sect. 4, South Renmin Rd. 人民南路四段28号玉洁东街2号附3号