Chengdu Spring 2019 News: Direct Flights and More
Chengdu was a city made for spring. In the narrow window between the long smoggy winter, and scorching summer months – it's like the city takes a big stretch, a deep breath in, and wipes the sleep out of its eyes. This month, there's a plethora of new direct flights, railways links, and transport hubs coming to the city – as well as other province-wide updates.
Chengdu's New Railway Station
The North Train Station has started its reconstruction process by closing its No.10 platform – which is the northernmost platform in the station. The reconstruction process will last for 42 months, expanding the station from 21,000 m2 to 80,000 m2. It's going to be BIG.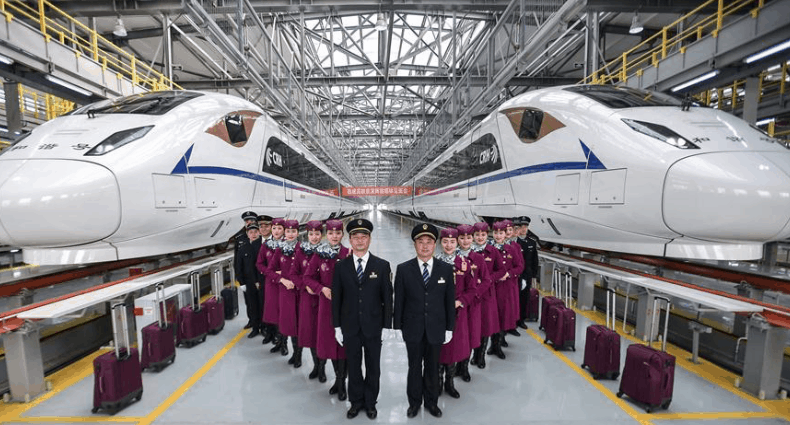 The area around the station used to be one of the lesser developed places in the city – with really authentic Chengdu local food and markets – we hope the clean up doesn't take away too much of the neighborhood's charm. The new complex will be a hub for not only trains but also metros, taxis, buses, and long-haul coaches.
In other news, Chengdu West Railway Station just opened to the public, for heading west with the final destination of Ya'an.
Direct Chengdu- Istanbul Flight
Starting from April 30th, Sichuan Airlines will offer a non-stop flight from Chengdu to Istanbul, Turkey. Flights will run to this gastronomic capital every Tuesday, Thursday, and Saturday – on the Airbus A330.
In more exciting news, direct routes to Rome and Helsinki will also start this year – in addition to the flights to Yangong (Myanmar) and Ho Chi Minh (Vietnam) we announced last month. Chengdu now has 116 international routes, including 64 regular direct flights. Prepare the la jiao, Chengdu is coming!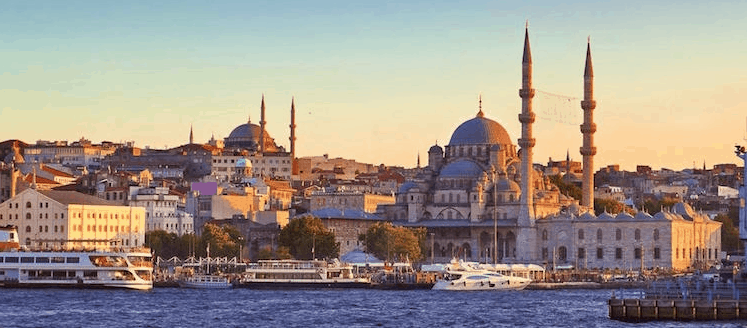 New Chengdu Themed Bus
A special bus, displaying the city and the province's characteristics has been launched to operate around tourist destinations in Chengdu. The city aims to put 50 of these buses in operation by June this year.
These city tour buses will be themed; there will also be a bus which serves hot pot and one on which customers can play VR games whilst rolling through the city. The busses are designed to offer more fun and a greater experience to Chengdu locals and tourists. Several special editions of the busses can be rented for festive celebrations, wedding,  'bar-style leisure', and performing arts…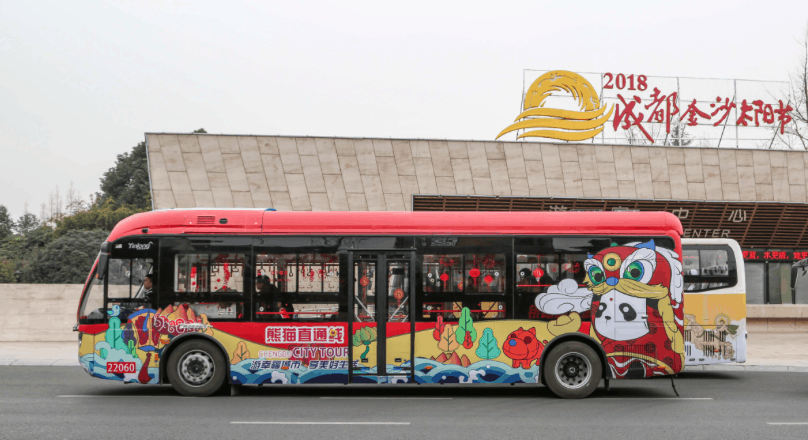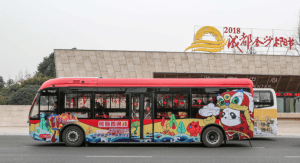 Action Required: WeChat and Alipay
Last month online payment systems have tightened regulations and many people have to re-verify their info to be able to use their WeChat or Alipay wallet. If you haven't done it yet, here's how:


Alipay
To verify Alipay users are requested to take a picture of their passport for authenticating their account. The progress of informing the user about the result takes 24 hours. The "ID Verification" warning doesn't seem to impact Alipay's usage.
WeChat
After users are asked by WeChat to update their personal accounts information, please click "check details" after receiving the message  "WeChat Pay Restriction Notice" on your WeChat Pay transactions list. Here users are able to update the personal information. After submitting, you should be able to rejoin the beautiful world of digital payments.
30 Die Fighting Blaze
At April the first it was reported that at least 30 firefighters died after hundreds were sent to tackle a forest blaze in remote mountains in Muli County木里县, in Liangshan Zhou 凉山自治州, Sichuan province.
In train stations, airports, schools, and universities, banners were put up with messages honoring the firefighters. Click here for more details of there bravery.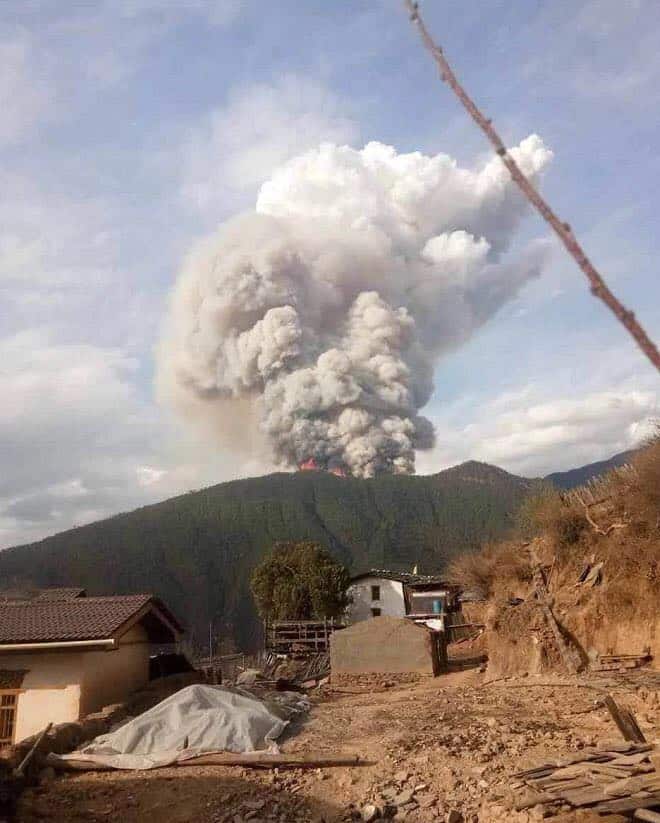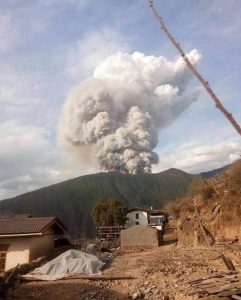 Police Drug Checks
Consulates have informed us that there have been raids on popular international F&B venues, across China in the last 6 months, including in Chengdu. These police checks include checking visas and enforcing mandatory drug testing on both international passport holders and local community members.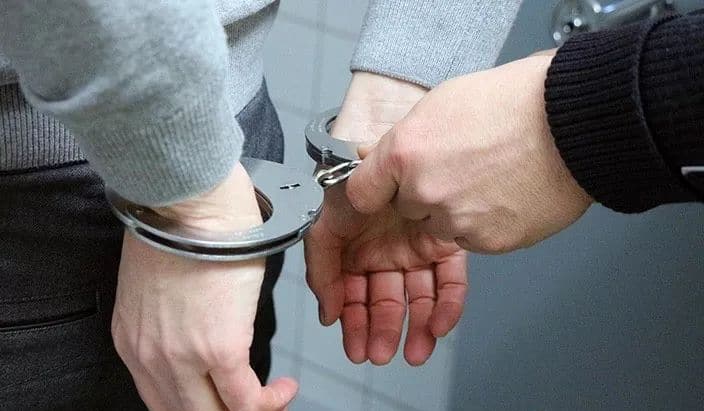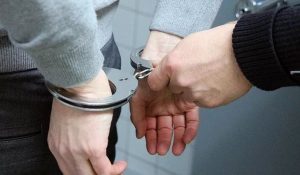 Last month police positioned themselves in the lobby of a building popular with Chengdu's bohemian community and took people into custody as they came down in the elevators. If you are detained this is what may happen to you:
Taken from location (home, office, bar, club) to police station.
Can be detained for questioning for up to 24 hours while police conduct initial investigation.
Either released, given administrative detention or considered for criminal charges – all with possible fines imposed.
If administrative detention is imposed, the period varies; usually between three and 15 days.
There can be conditions upon release. Again, these vary case to case – from release, release with fine imposed, to deportation.
In the case of deportation, foreign nationals are unlikely to be given a period of time to sort their belongings/affairs out, before being deported.
Either the detained person, their family/friends or employer will be expected to fund their flight back to their home country.
Some people are then subject to a five-year travel ban from re-entering China.
If criminal charges are brought, it is likely the time in detention could be up to 12 months before a trial date and any verdict handed down.
During administrative and criminal detention, foreign nationals are usually only permitted access to their consular and legal representatives.
During this nationwide crackdown on illegal substances, please think carefully about where you go and how you behave. For more information on your rights, please contact your consulate. 
New Chengdu International Airport
China's Sichuan Provincial Development and Reform Commission revealed they intend to complete Chengdu Tianfu International Airport's main body construction work in 2019. It will open to the public in 2020, making Chengdu China's third city to have two airports for commercial flights.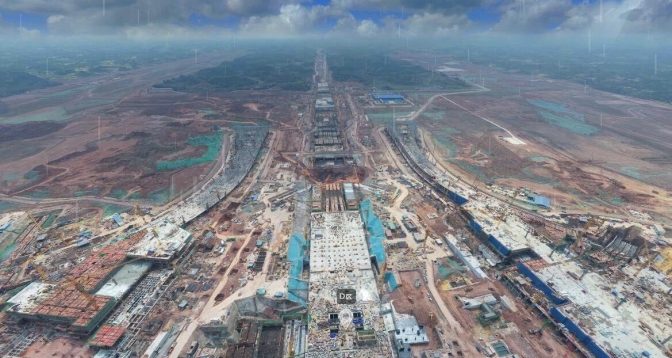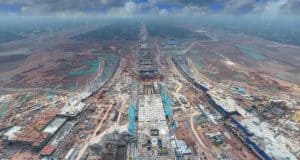 Tianfu International Airport will be located in Jianyang, 50 km southeast of the city. The airport expects to commence operation with 40 million p/a passenger capacity in 2020 and once completed it will have a capacity for 90 million passengers. We loved the fact you could nip to the airport in 15 minutes too… but it's a sure sign of good things to come for the city's economy.
Lanzhou – Chengdu Connection
On April 10, 2019, Lanzhou-Chengdu EMU was officially launched. The train runs through the Lanzhou-Chongqing, Dazhou-Chengdu and Nanjing-Chengdu Railways, with a stop at Chengdu East Railway Station. The running time of the route will be 6 hours, 50 minutes and 6 hours, 52 minutes, which is over 4 hours faster than the present trains.
The first-class tickets are 366RMB, and second-class tickets 230RMB. There's no time like the present to go and check out Lanzhou's famous lamian, or take a look at the famous Zhongshan bridge.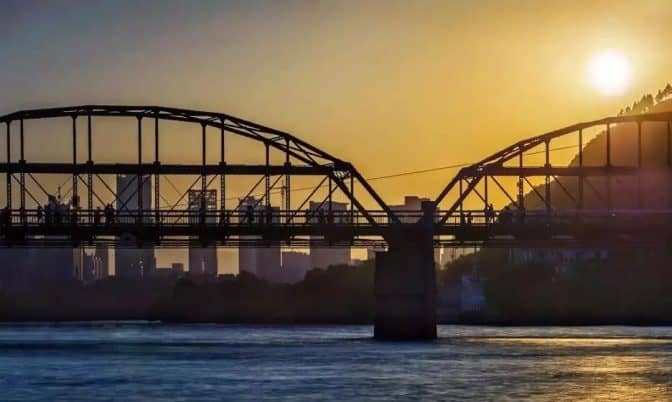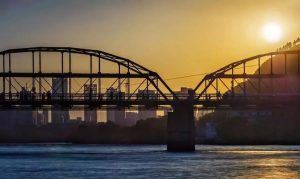 Industry News in the City
What's happening on Chengdu's bustling international  F&B scene?
Fairmont Appreciation Party
On March 7th, 2019, Fairmont Chengdu held a "Las Vegas Night" to celebrate Fairmont Chengdu's past, future, and its community. It was also the night to announce the grand opening of a new bar on the 43rd floor of the Fairmont Chengdu, the Manhattan. The Introduction of the club's design concept and main operating characteristics was held by Mark Brown, the Director of Manhattan Operations. Guest could enjoy a wonderful evening with dinner prepared by Li Tok Fan, Executive Chef of the Changyi Chinese Restaurant and SK and chef in charge of Manhattan's Japanese Restaurant.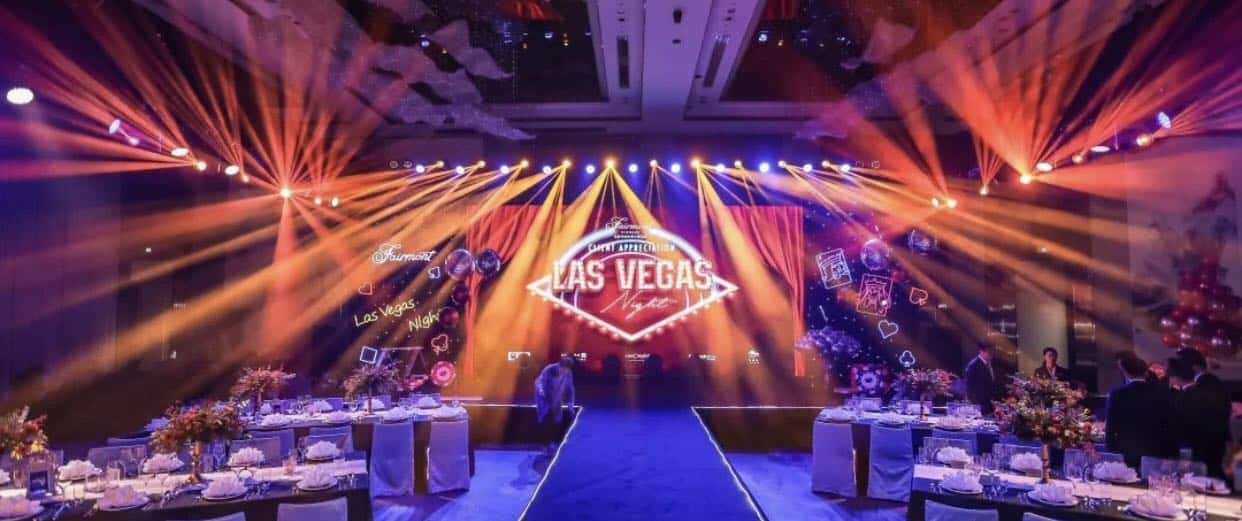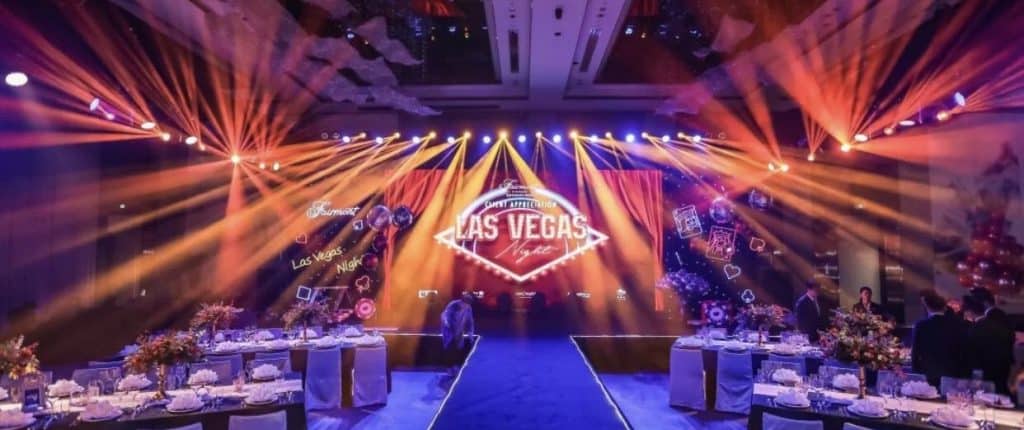 The sound of Soulty, a South American band lead through the night and several performance acts were given, including a cocktail show performed by Manhattan Bar Manager Thomas. The highlight of the evening was the variety of games and entertainment and the grand prize of free round-trip flights for two to any of the 48 contiguous states in the US, provided by United Airlines.
Waldorf Astoria Chengdu's in-house restaurant LimitedEdition – Grill recently launched a new Creative Menu. Designed by the restaurant's executive deputy chef Tiffany and guest chef Alessandro Zotto, the menu recreates seafood and steak with a Mediterranean twist.
Aside from live demonstrations by the restaurant's chefs, customers will also get to enjoy live saxophone music every Friday and Saturday.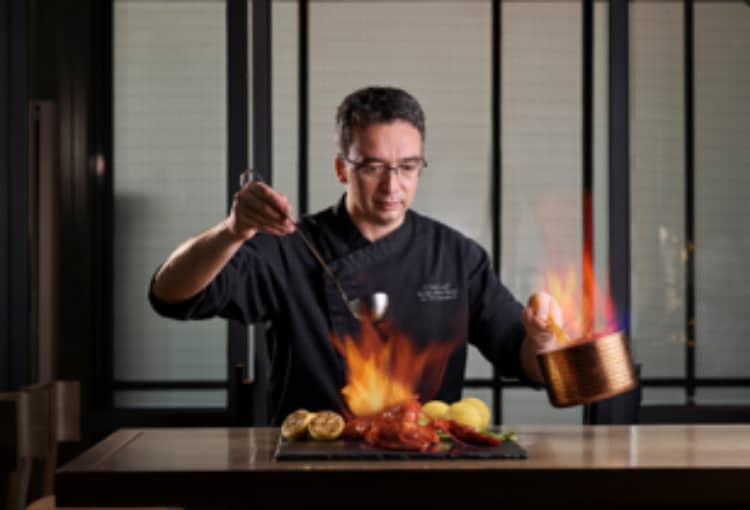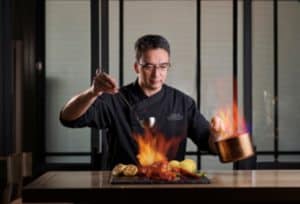 JING Bar launched Game of Throne Night
After eight thousand years of standing between the Seven Kingdoms of Westeros and the lands beyond, the inevitable has finally happened… The Game of Thrones-themed nights at The Temple house's JING Bar is back.
With the theme tune trapped in our minds, we dropped by our friends at JING to check our their GoT-inspired cocktails and toast to our favourite bloodthirsty drama.  Every day, from 4 pm – 8 pm.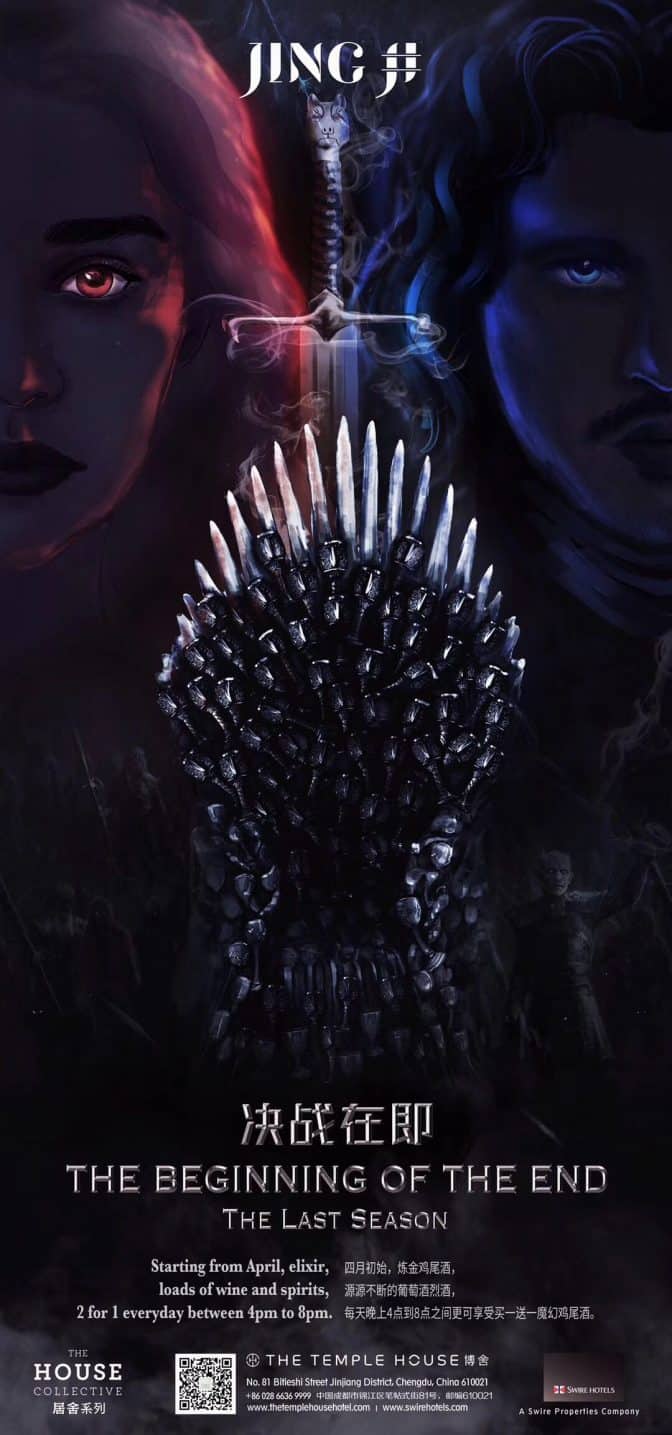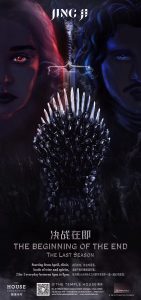 Nanmen, Chengdu's most authentic brewpub celebrated its first birthday, with 100 friends – in partnership with Sanhe vintage car showroom.
The Tongzilin craft brewery was established by head brewer Rosly Schofield and his partner Lordrew in 2018. They have made making great beer their passion, and they aim to make the finest beer in town. They are certainly on their way.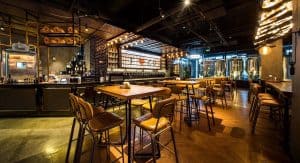 Tags:
Chengdu
direct flights
High Speed Train
news