2019 Chengdu Easter Weekend
This weekend is Easter weekend! You don't know yet what to do and how to make this a special one? Check out the following venues. We have it all from Easter Sunday brunch to a big Easter Egg Hunt. Chengdu's F&B are ready to welcome you to celebrate 2019 Easter Weekend in Chengdu.
Easter Weekend at The Temple Café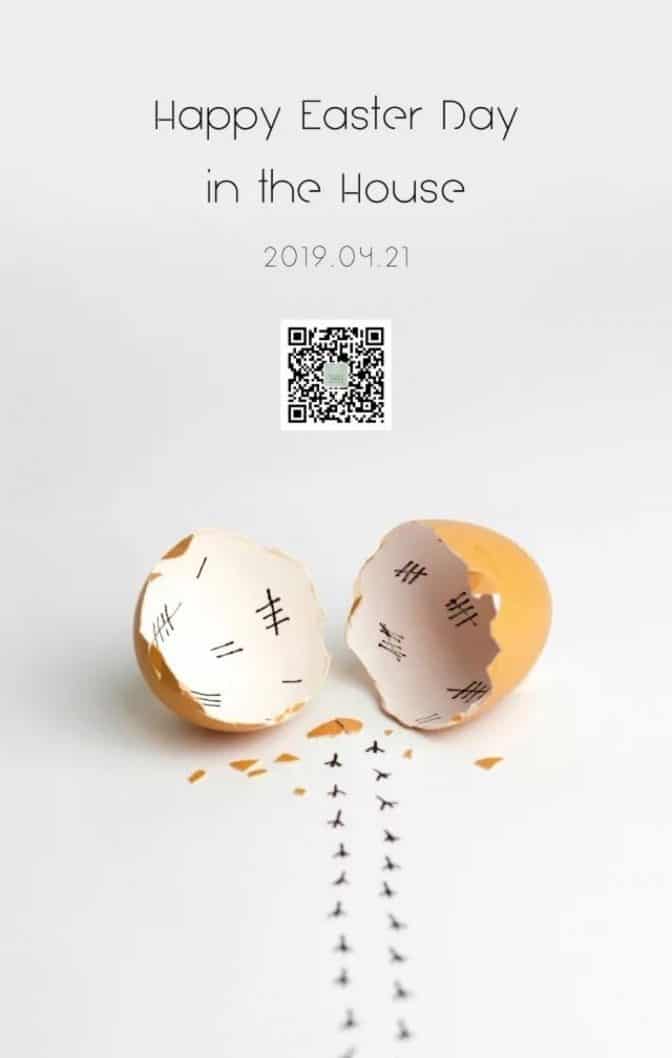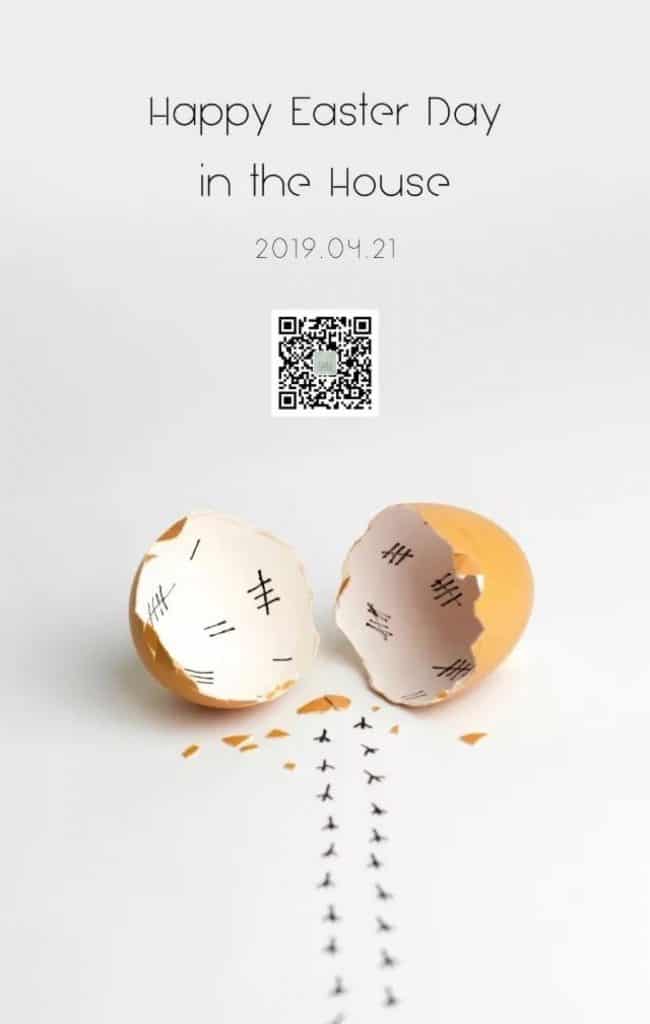 Details:
Sunday 21th of April, 11.30 am to 3 pm
Price:
For Adults
288RMB/ two persons
498RMB/ two persons
For Kids
6-12 years old: 88RMB/ person
under 6 years old: free
Grab & Go | Easter Desert
From April 15th to April 21st
Address:
 81 Bitieshi Street, JinjiangDistrict 锦江区笔帖式街81号
Tel.:
62974191
Scan QR-Code below for more information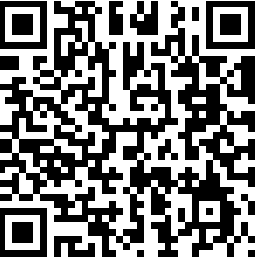 Easter Weekend at Grappa's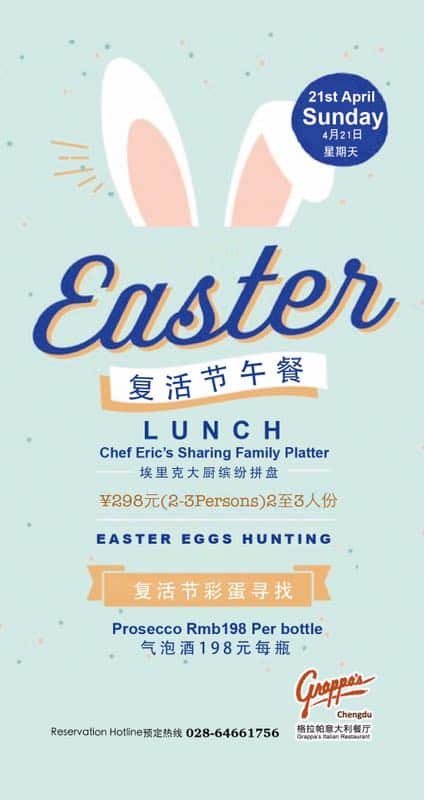 Details:
Sunday 21th of April, Lunchtime
Price:
298RMB (2-3 persons)
Address:
2242, 2/F, Sino-Ocean Taikoo Li, 8 MiddleShamao St.
锦江区中纱帽街8号成都远洋太古里二层2242号,
Tel.:
64661786
Easter Weekend at The Abbay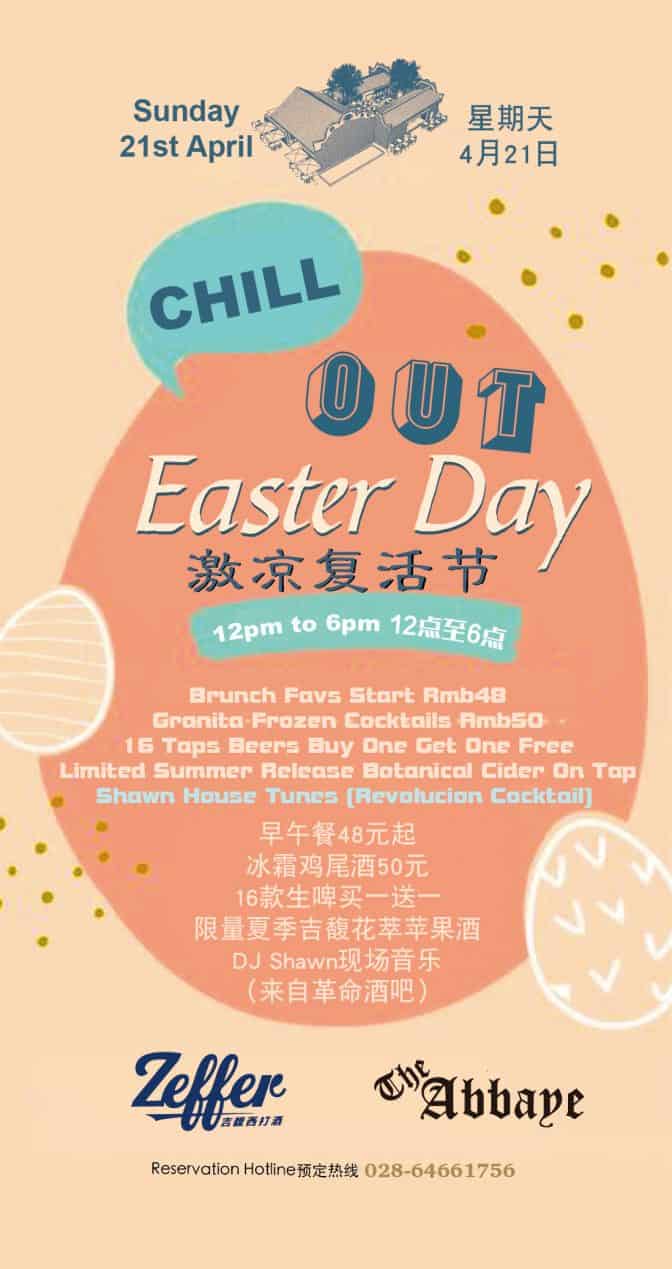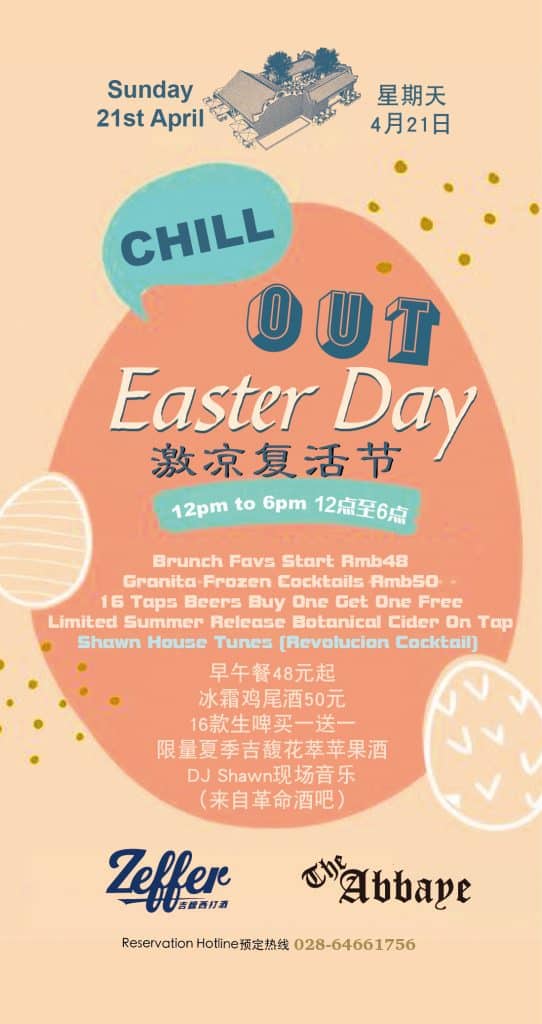 Details
Sunday 21th of April, 12 pm to 6 pm
Price:
Brunch Fav starts 48RMB
Cocktail 50RMB
Beer: buy one get one free
Address:
1337, 1/F, Sino-Ocean Taikoo Li, 8 Middle Shamao St. 远洋太古里一层1337号
Tel.:
(028)65315118
Easter Weekend at Fairmont Chengdu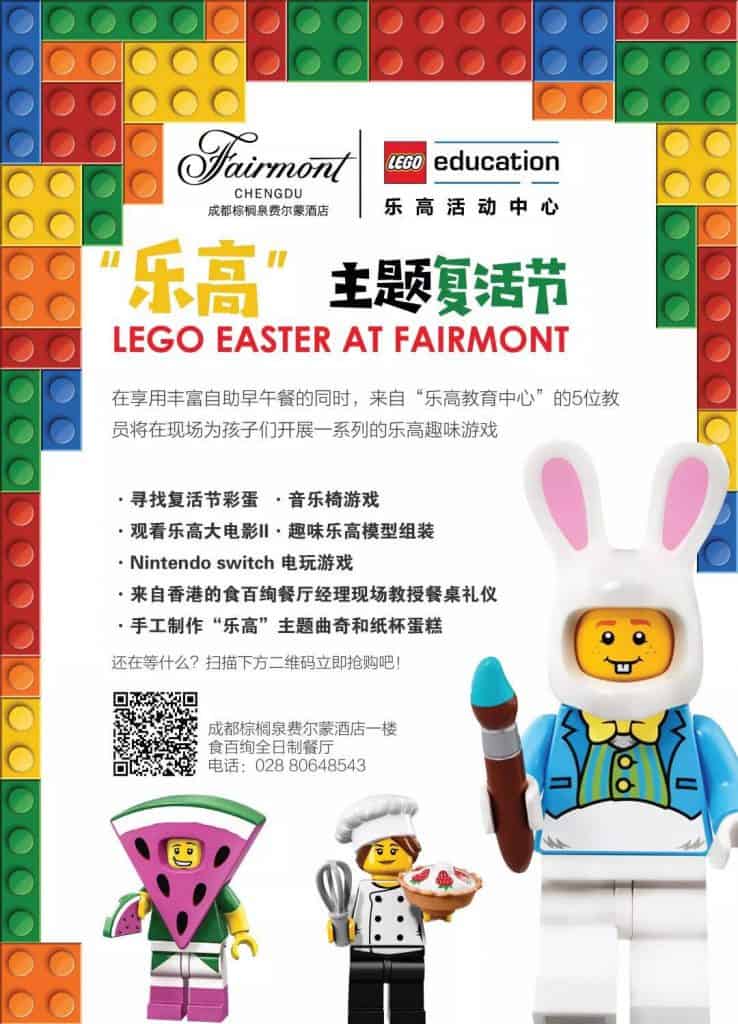 Details
April 20th to 21th, 10.30 am to 4.30 pm
While enjoying the buffet brunch, 5 trainers from Lego Education Center will hold a series of fun Lego games for children:
Price:
0-6 free
7-12 164RMB
Over 12 years (same as adults) 328RMB | 388RMB (with alcohol)
Address:
269 Tianfu Middle Avenue, Hi-Tech Zone, Chengdu, China, 610041, 中国成都市高新区天府大道中段269号 邮编610041
Easter Weekend at Waldorf Astoria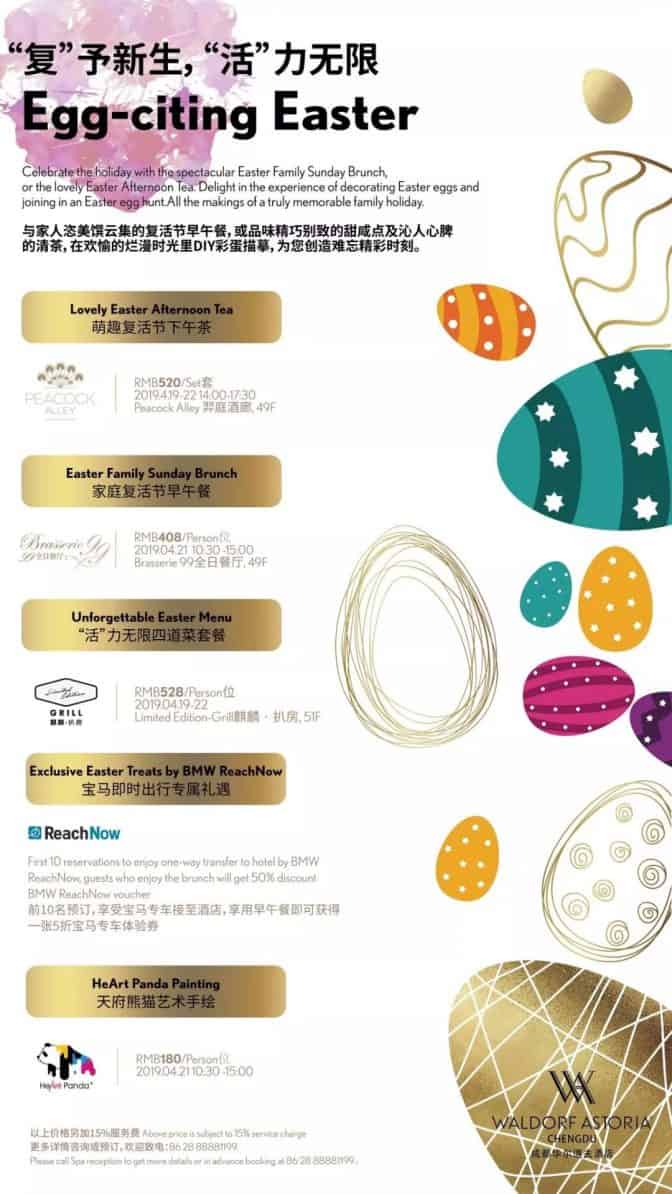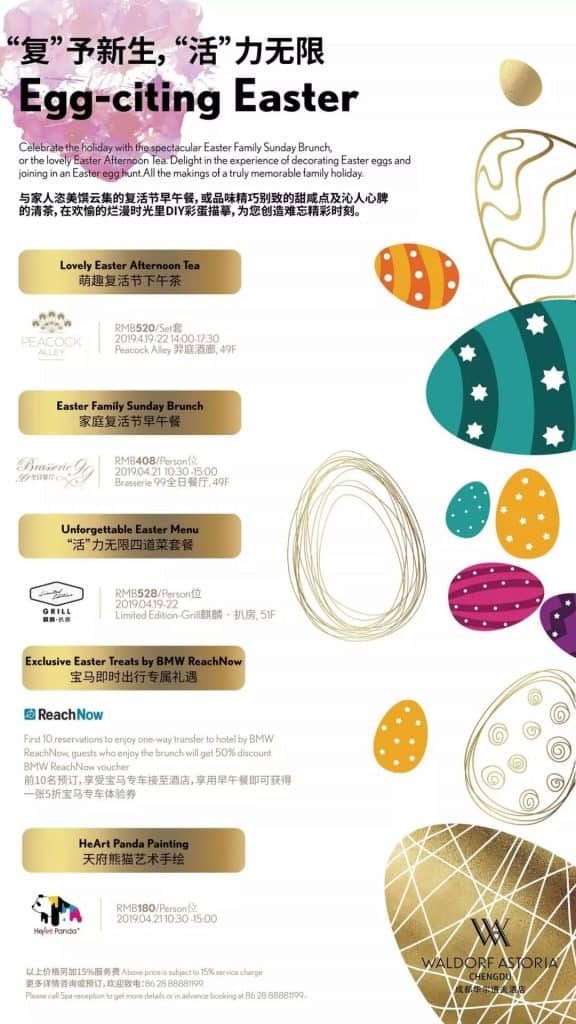 Details:
April 19th to 22, 2 pm to 5.30 pm: Lovely Easter Afternoon Tea: 520RMB per set
April 21st, 10.30 am to 5 pm: Easter Family Sunday Brunch: 408RMB per person
April 19th to 22th: Unforgettable Easter Menu: 528RMB per person
Address:
No. 1199 Tianfu Avenue North, Chengdu, 610041, China 成都市高新区天府大道北段1199号 
Tel:
+86-28-8888-1199
Easter Weekend at the Crowne Plaza City Center 总府皇冠假日酒店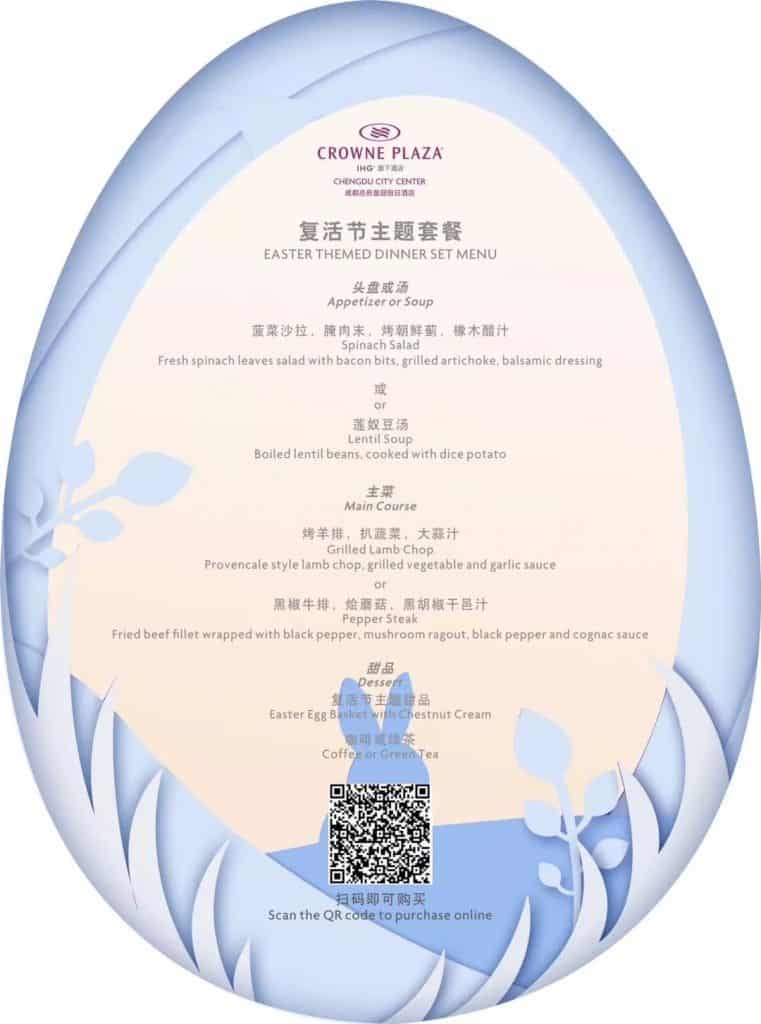 Details
Easter themed dinner set menu
April 19th to 21th, 5 am to 10 pm
Price:
178RMB
Address:
Crowne Plaza City Center 总府皇冠假日酒店
31 Zongfu Rd. 总府路31号, 24 Hours
Tel.:
86786666, 86789789
Easter Weekend at Grand Café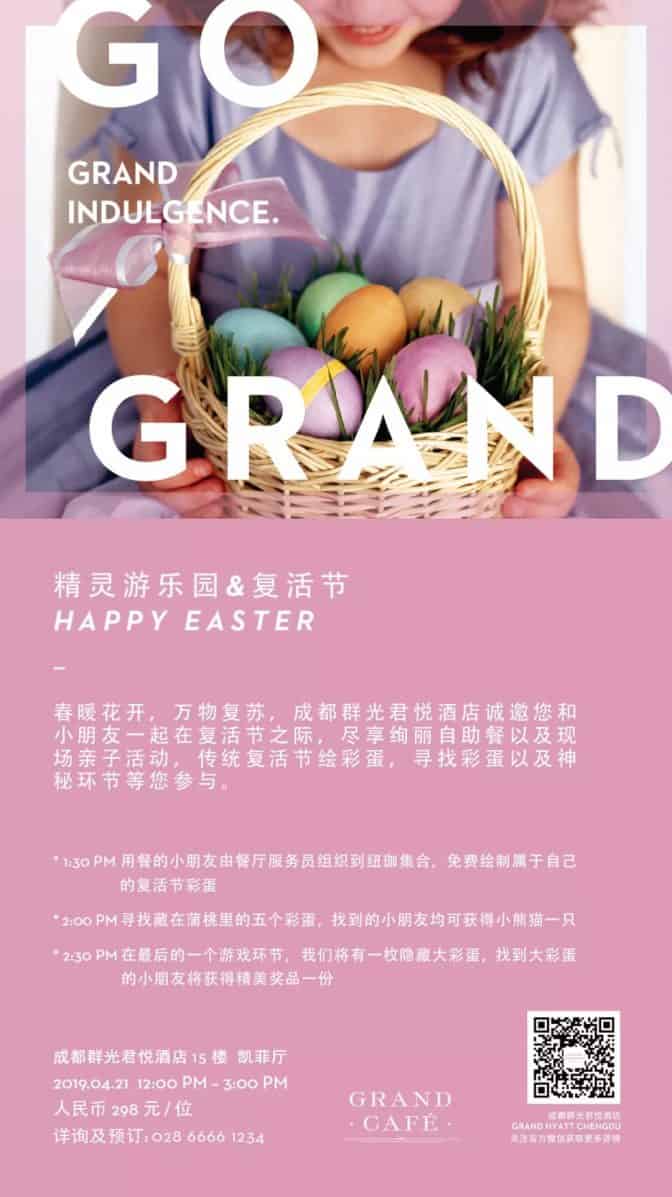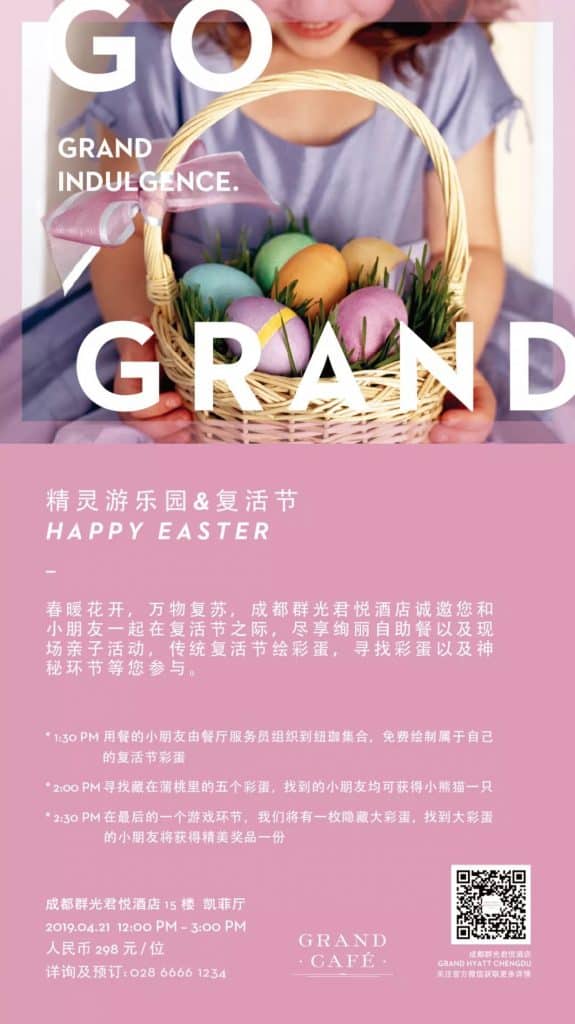 Details
April 21st, 12 pm to 3 pm
Price:
298RMB per person
Address:
Chicony Square, 8 South Chunxi Rd. 春熙路南段8号群光广场
Tel:
+86 28 66661234, 66661234
Easter Weekend at The Ritz-Carlton, Chengdu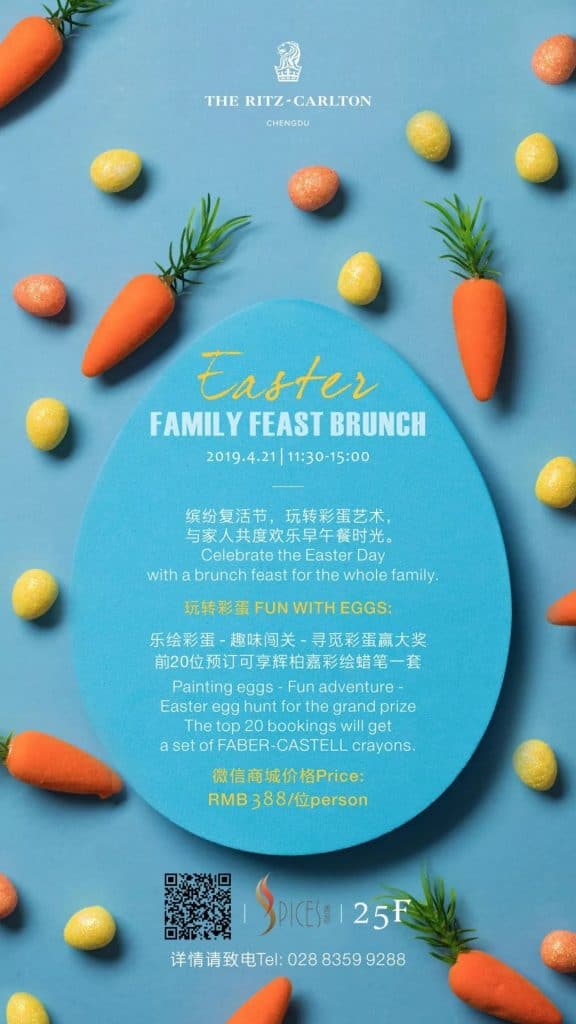 Details
Family Easte brunch
April 21st, 11.30 am to 3 pm
Price:
388RMB per person
Address:
The Ritz-Carlton, Chengdu 成都富力丽思卡尔顿酒店
269 Shuncheng Ave. 顺城大街269号
Tel.:
83588888
Easter Weekend at Niccolo Chengdu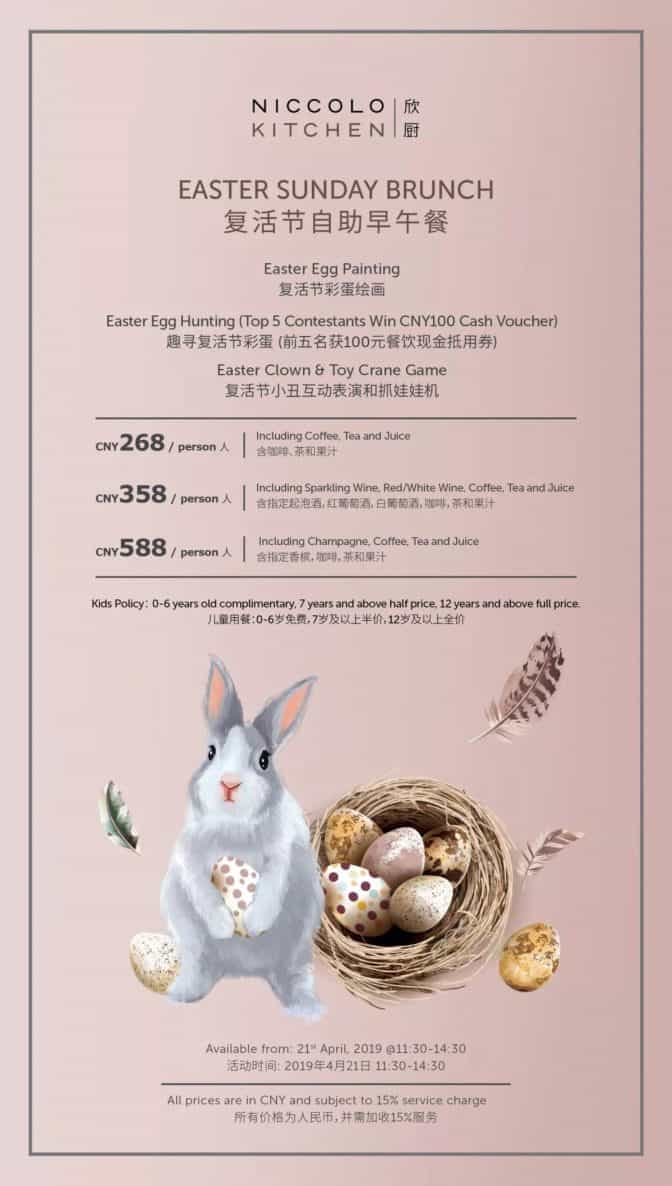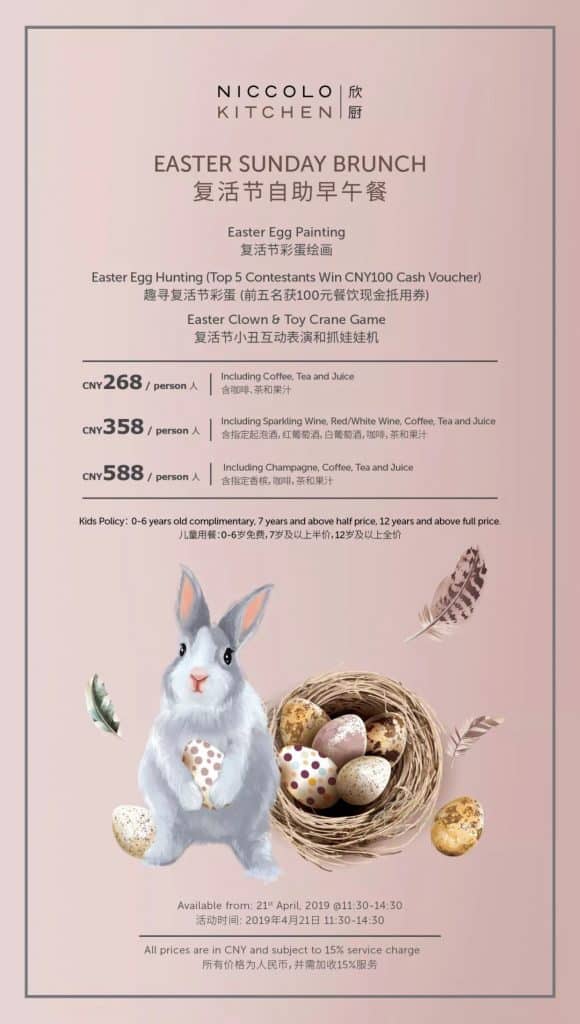 Details
Easter Sunday brunch
April 21st, 11.30 am to 2.30 pm
Price:
268RMB per person
358RMB per person
588RMB per person
Kids price:
7 year's and older half price
12 year's and older adult price
Address:
Hongxing Road Section 3, No.1, IFS Tower 4 红星路3段1号国际金融中心4号楼
Tel.:
028-82208888