US flag lowered at dawn as Chinese officials claim premises
BREAKING NEWS: US Consulate in Chengdu Closing *Update*
China is 'set to shut US consulate' here in Chengdu. A response to the US government closure of the China Consulate in Houston.
On the morning of 24th July, the Ministry of Foreign Affairs of China informed the US Embassy in China of its decision to withdraw its consent for the establishment and operation of the US Consulate General in Chengdu. The Ministry also made specific requirements on the ceasing of all operations and events by the Consulate General.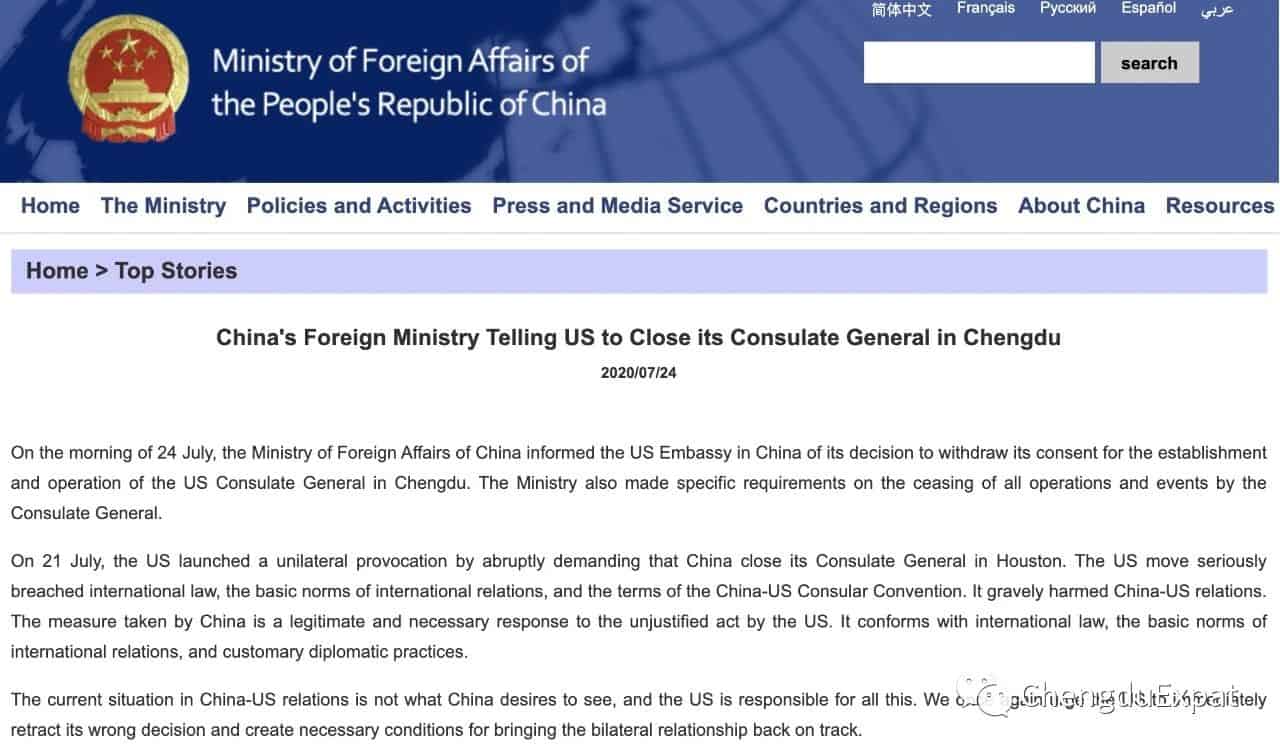 Image: Notification by Ministry of Foreign Affairs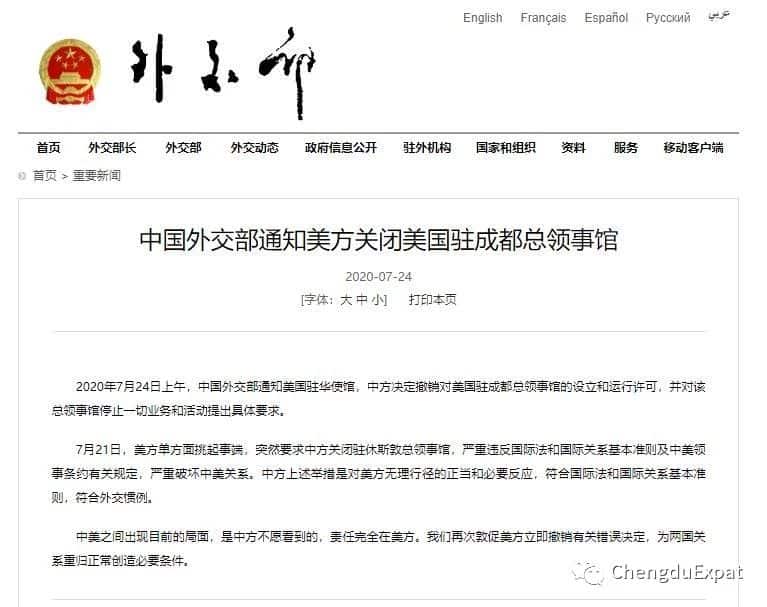 https://www.fmprc.gov.cn/mfa_eng/zxxx_662805/t1800369.shtml
China's response of closing the US Consulate in Chengdu continues a practice of tit-for-tat exchanges between the two superpowers. The decision comes after China warned retaliation after it was given 72 hours for the forced closure of its diplomatic facility in Houston.
According to eyewitnesses, at midday Friday, over 100 police officers were clearing a perimeter of about 500 meters from the entrance of the US Consulate in Chengdu, blocking vehicle traffic from passing by the building along a main road and several side streets around the building, but pedestrian traffic and cyclists could still pass by.
US-China relations have deteriorated rapidly this year, clashing on the pandemic, the new security law in Hong Kong and the South China Sea disputes. This closure is another extension of rising tensions between the US and China.
Washington maintains five consulates on the Chinese mainland – in Chengdu, Guangzhou, Shanghai, Shenyang and Wuhan – as well as a consulate general for Hong Kong and Macau. The closure of the Chengdu facility is expected to escalate tensions between China and the US.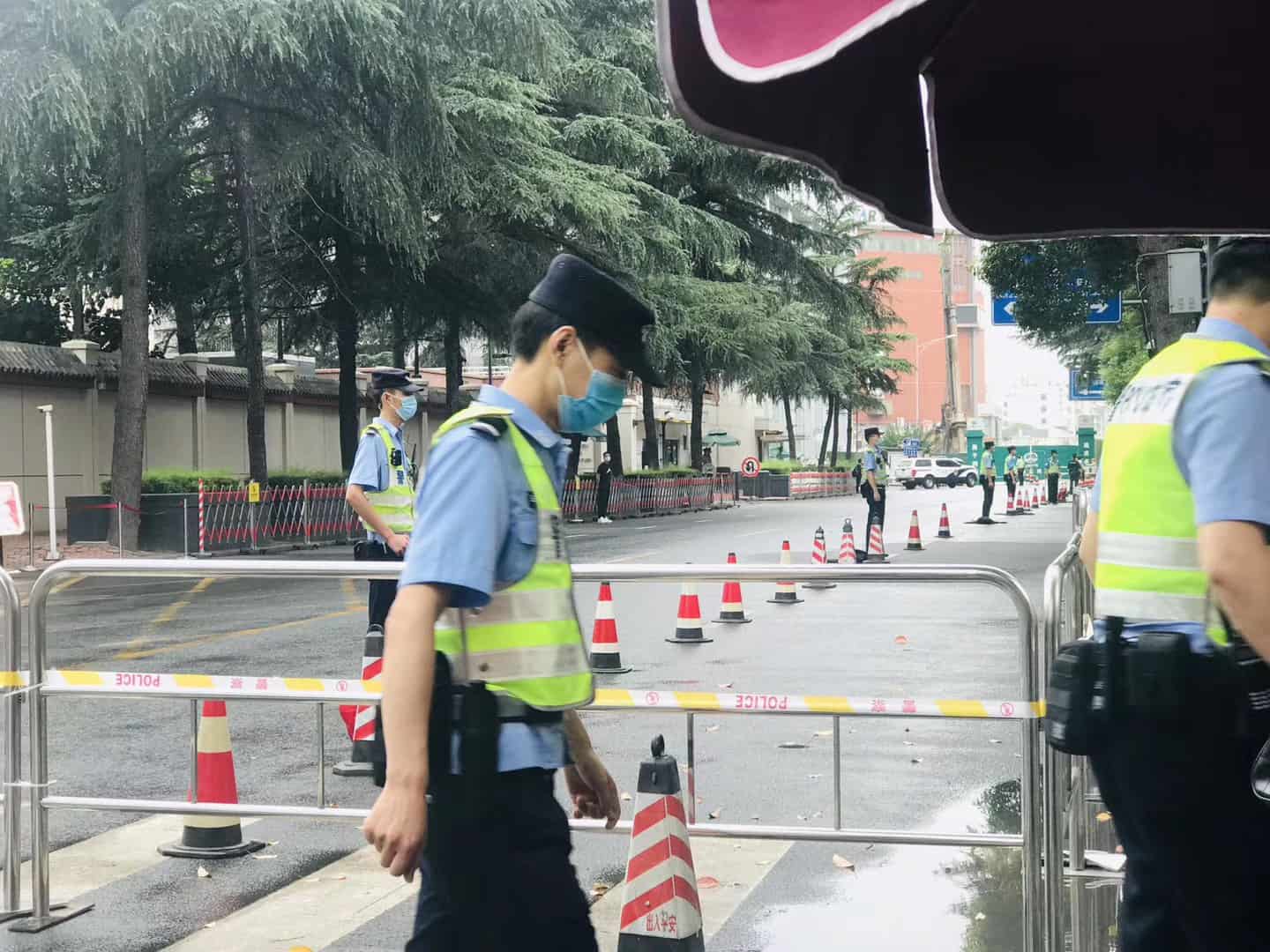 China vowed to retaliate after the US closed its Houston consulate to "protect Americans' intellectual property and private information".
The US consulate in Chengdu opened in 1985 and is strategically important as it covers the country's southwestern region, including the provinces of Sichuan, Yunnan, Guizhou, Tibet autonomous region, and Chongqing. China has not yet announced when the US must vacate its consulate in Chengdu.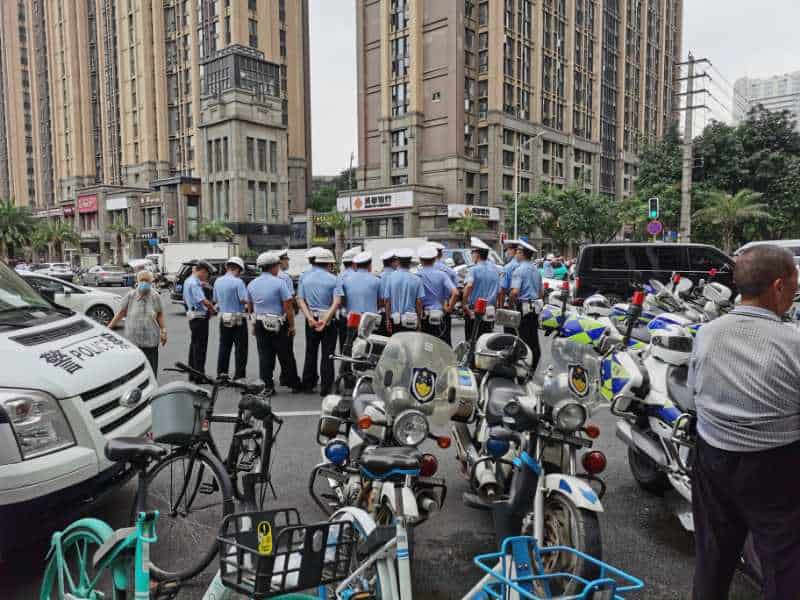 *Update*
At 10 AM on July 27th, both the Chinese Foreign Ministry and the US State Department confirm that the US Consulate in Chengdu is officially closed.
The US flag was lowered at the Chengdu compound at dawn this morning after staffers were seen leaving the consulate.
Shortly after 10 AM BJT, Chinese authorities were seen entering through the front door of the compound and have taken over the premises.
The ordered closure by Beijing comes in retaliation to the US's forced closure of the China Consulate in Houston over espionage claims.
Sources: Ministry of Foreign Affairs of People's Republic of China, SCMP.