Profile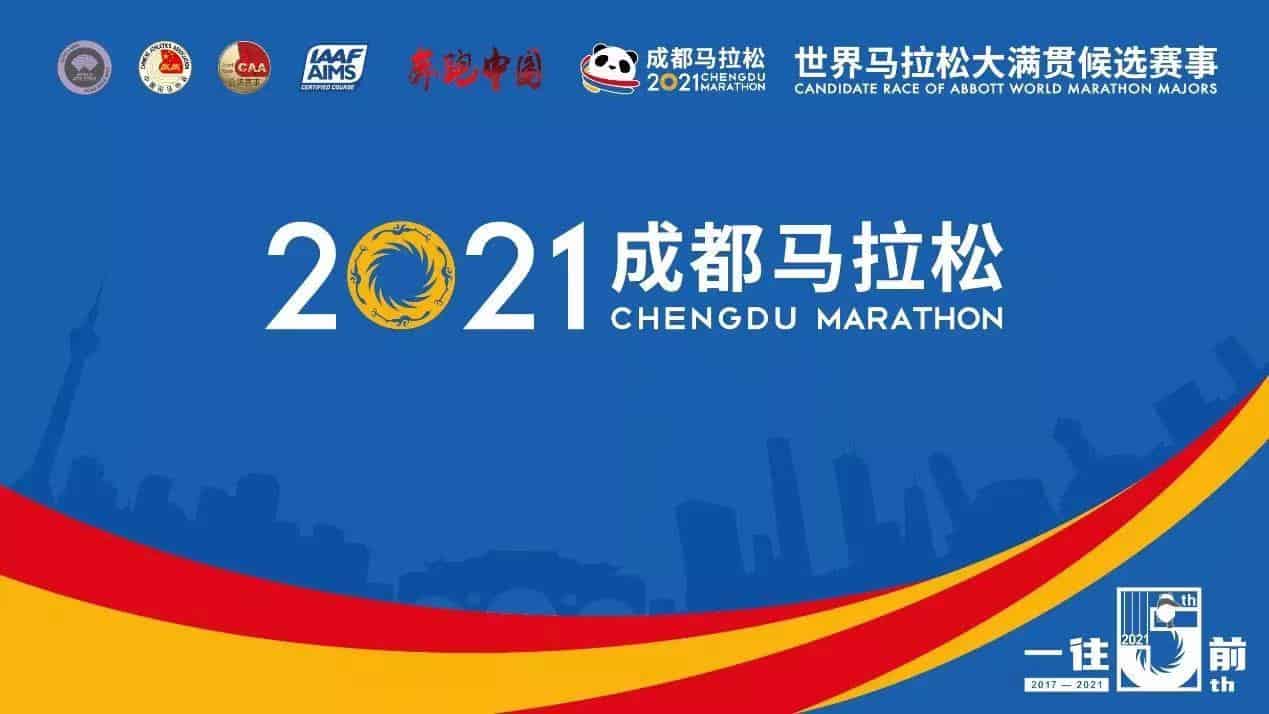 Over the past four years, the Chengdu Marathon has attracted 123,000 runners, becoming an emerging power in the marathon race series in China.
In 2021, the race will have a limited capacity of 26,000 runners. As is the case every year, luck has to be on your side, because a lottery system will decide who can take part. If you register, and pay, but are not chosen, your money will be refunded.
Date/ Time:
Sunday, October 31st, 2021
7:30am to 1:45pm
Fee:
200RMB
Distance/ Number of participants:
Full marathon (42.195km): 25,000 Runners
Half marathon (21.1km): 10,000 Runners
Age requirement:
Born before December 31, 2001.
Register now
Registration ends at 10pm on 21st of September, 2021.
The results of the lottery will be announced middle of October.
http://chengdu-marathon.mararun.com/
https://chengdu-registration.mararun.com/signlist.html
It is easier to sign-up/ login via a computer (rather than on your phone), selected the English version, fill out all information and the questionnaire, and finally proceed to payment. If you have completed a full marathon in China in the past, be ready to submit that information.
For the question "是否加入特跑族" it is recommended to select YES (you might win a free entry).
Location:
青羊区金沙遗址博物馆东门
East Gate, Jinsha Site Museum, Qingyang District
Distance/ Number of participants:
Full marathon (42.195km): 25000
Half marathon (21.1km): 10000
Starting point:
East Gate, Jinsha Site Museum
金沙遗址博物馆东门
2 Jinsha Yizhi Road, Qingyang District
金沙遗址路2号(青羊大道), 青羊区
Ending point:
New International Exhibition and Convention Center
成都世纪城新国际会展中心
198 Shijicheng Road, Gaoxin District
高新区,世纪城路198号
2021 Chengdu Marathon Route Map:
The race will start from Jinsha Site Museum and pass by Wide & Narrow Alley, Renmin Park, Tianfu Square, Anshun Bridge, Wangjiang Pavilion and other historical/ cultural attractions, towards Tianfu Finance Center, then heading further South passing Global Center and way down South of Europe Center, where they will turn back North to the old Exhibition Center. It will definitely be an extraordinary experience for the runners with such an amazing course.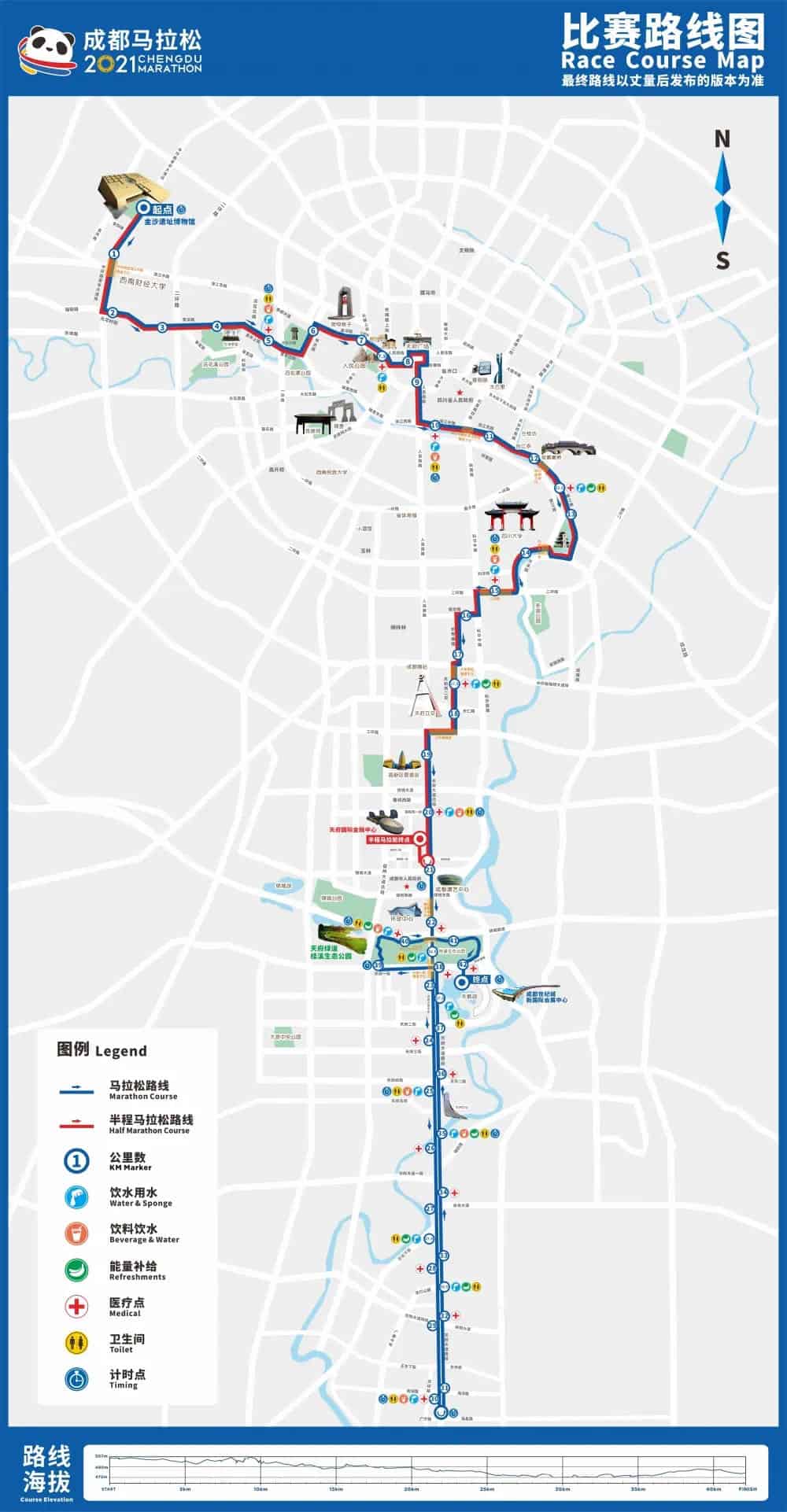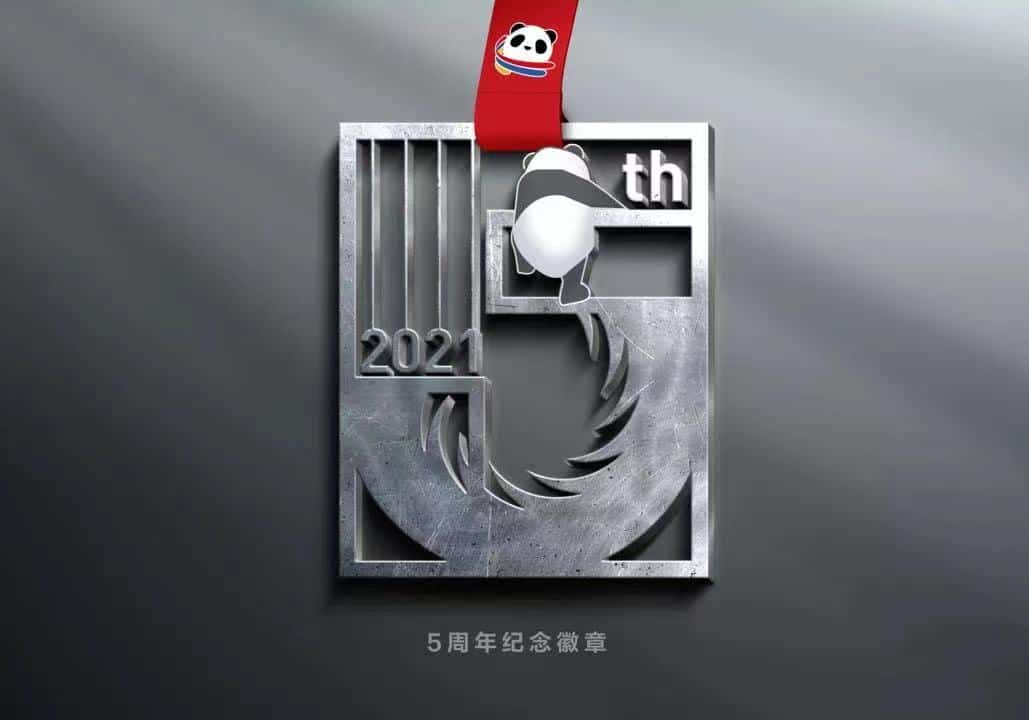 Reviews
More Events
Chengdu City
Chengdu City
Sichuan
August 18, 2022, 8:00 pm
-
August 29, 2022, 6:00 pm