Profile
Mid- Autumn Holiday at Four Sisters National Park 
Extravagant Yak developed this three-day trip, running from Sept 22-24 (Mid-Autumn Festival), to offer a quick weekend getaway so you can relax and recharge, surrounded by natural wonders within easy reach from Chengdu. Come and enjoy the stunning scenery that Four Sister's Mountain is known for and catch a glimpse into the unique local Tibetan culture.

 What to Expect on Your Four Sisters Trip
En-route you will drive through bamboo forests, quaint mountainside communities, and beautiful canyon valleys. In a short four-hour drive, you will arrive at your comfortable accommodations in Changping Village, whose modern feel juxtaposes nicely with the surrounding nature. After checking in at the hotel and having a nice lunch, you will start right into an afternoon of exploring Changping Valley so as not to waste a moment of your weekend. Changping Valley is outfitted with boardwalks for the first 4km, making this afternoon trek a light one, even at over 10,000ft in altitude. A few minutes is all it will take to begin rejuvenating your soul and clearing your mind. For dinner, you will refuel with some hearty Tibetan food at a local restaurant.
The following day will bring you further in and farther up, into the Haizi Valley. Going at your own pace, you are free to continue as far as you would like, exploring the heights and depths of the park, with rewarding views every step of the way, including ridge top vistas for those wanting more of a climb. Day 3 will mark your reluctant return, but not before one last lingering morning. You will be free to spend it however you wish, taking a stroll through the village or one last hike into the valley. A noon departure will have you home in time for dinner, refreshed and ready for the week ahead, and dreaming of your next weekend away.
If you're needing some time away from the bustle of the city, are wanting a taste of village life in the beautiful mountains surrounding the Tibetan plateau, or even just a chance to get out to new places and meet new people, contact for more information about our Four Sisters trip this September 22nd – 24th.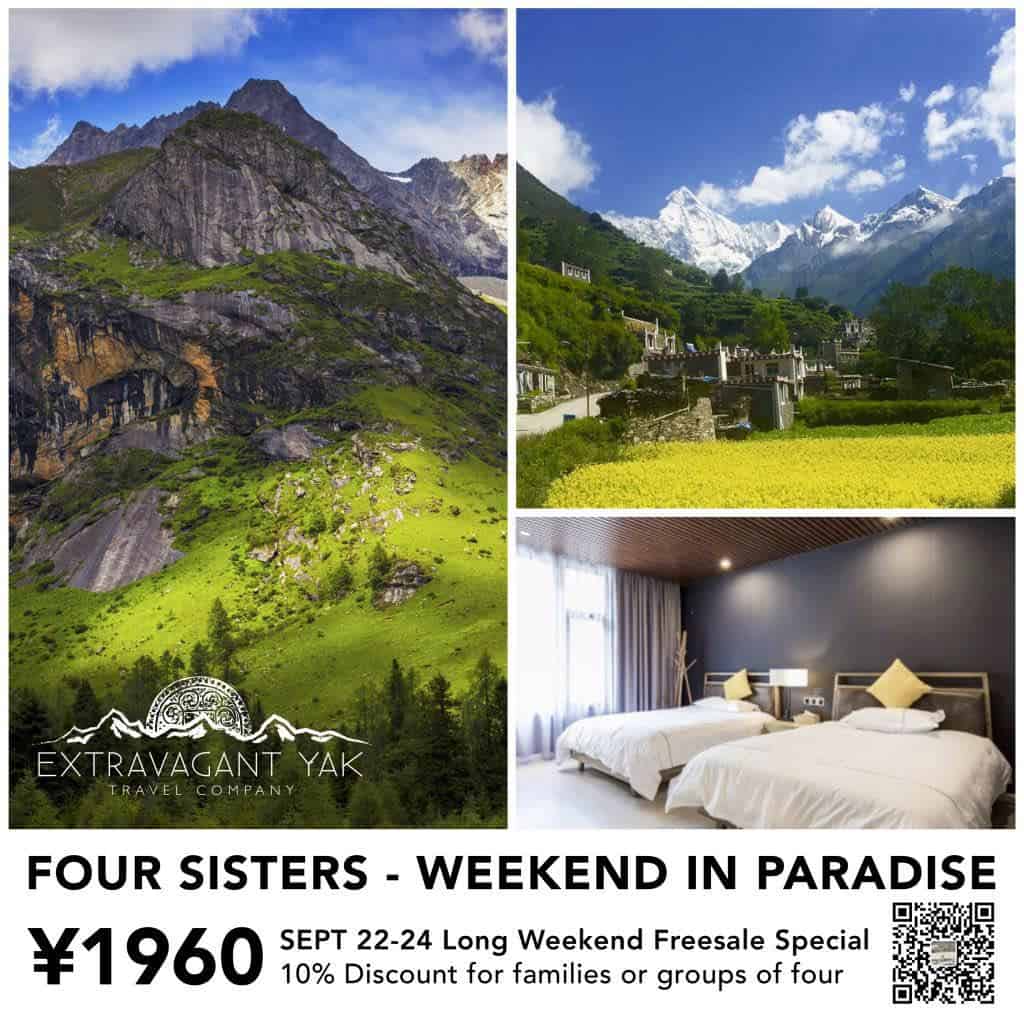 Contact them today for more information
info@extravagantyak.com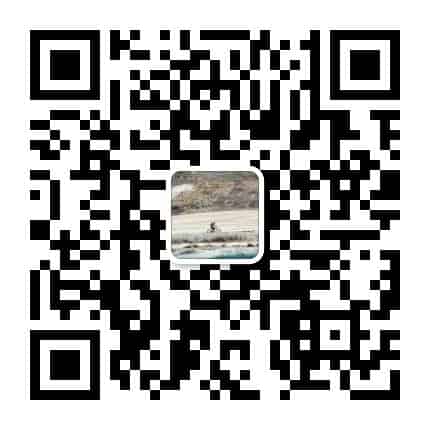 Reviews
More Events