Profile
June 9-11: The Rambler Gin Pop-Up
We are delighted to present the Adventurous Journey Pop-up activities in collaboration with The Rambler Gin at JING and Tivano from 9 to 11 June 2023. Come and discover a one-of-a-kind cocktail experience, and stay tuned for more guest shift activities!
June 9, 8pm to 12am: Opening Party at JING
Uno, Head Bartender of
Evening Standard Guangzhou
June 10, 8pm to 12am: Guest Bartenders' Night at JING
Ring, Founder of Bar Choice Group
Jojo, Bartender of Bar Choice Group
June 11, 8pm to 12am: Guest Bartenders' Night at JING
Fraser, Co-founder of The Rambler Gin
& CEO of Youyun Distilling Company
Aya, Head Bartender of Sanyou Shenzhen
June 10-11, 11:30am-2:30pm: Cocktail Garden Brunch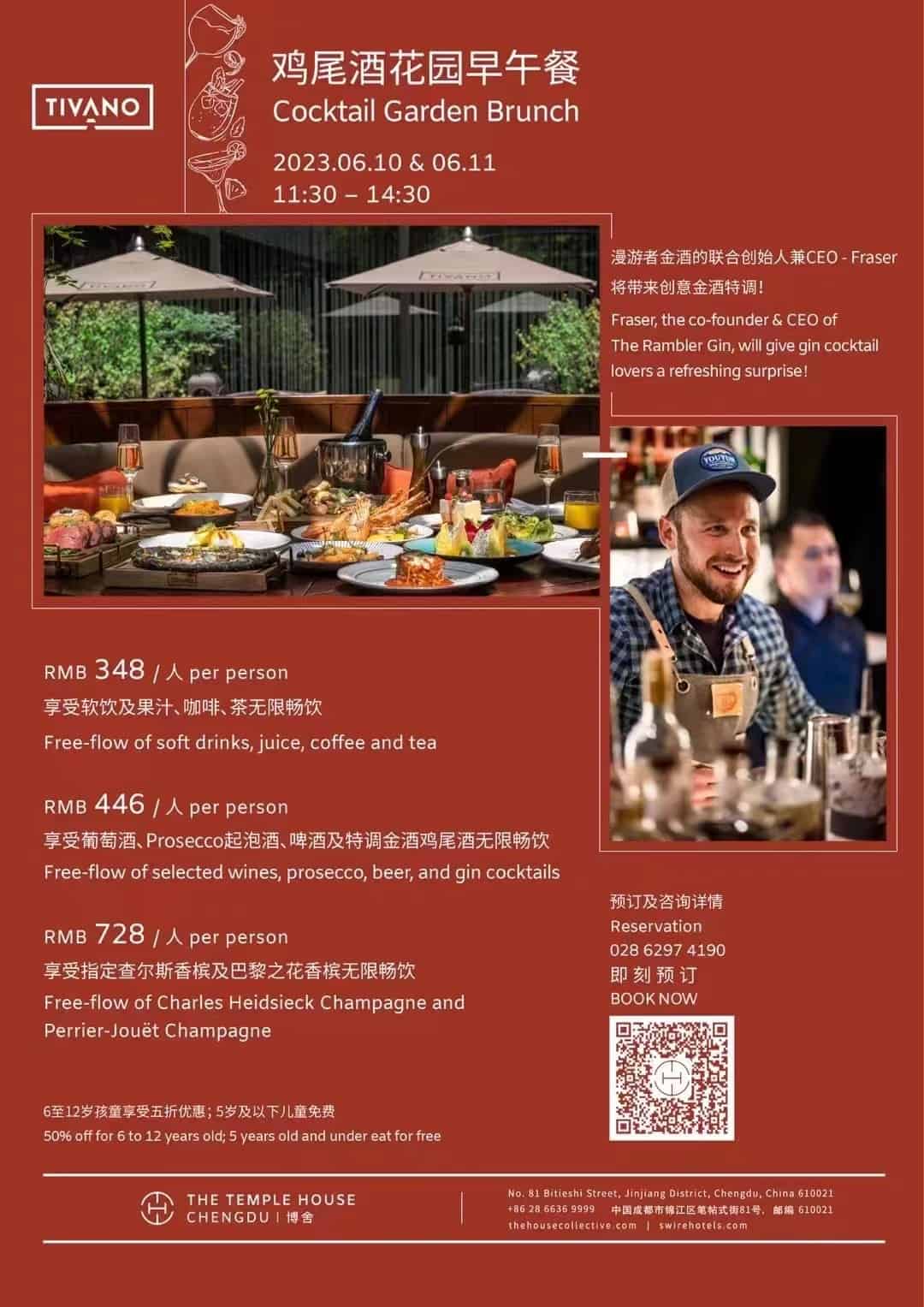 Fraser, the co-founder & CEO of The Rambler Gin, will give you an extraordinary cocktail experience, paired with an abundant brunch at Tivano!
Fraser, formerly the head brewer at Goose Island Brewing, wanted to make some spirits that would represent the flavours of Yunnan and allow drinkers to experience the natural flavours of the highlands, allowing busy city dwellers to reconnect with the ties of nature. The Rambler Gin is committed to using only meltwater from the snowy mountains of Lijiang to make their spirits, with most of the ingredients coming from local Yunnan. Due to the geographical advantage of 2,300m altitude, The Rambler Gin uses the method of reduced pressure distillation to restore the aroma of the raw material itself to a greater extent.
Reviews
More Events
成都市青羊区奎星楼街55号 NU SPACE
Chengdu
Sichuan
October 1, 2023, 1:00 pm
-
October 3, 2023, 10:00 pm
金沙遗址路2号(青羊大道)
Chengdu
Sichuan
October 29, 2023, 6:00 pm
-
10:00 pm
东郊记忆·成都国际时尚产业园记忆长廊1F(成华区建设南支路1号)
Chenghua
Sichuan
July 22, 2023, 6:00 pm
-
October 21, 2023, 10:00 pm