Profile
Machu Picchu Chengdu 马丘比丘咖啡
Whilst the original Machu Picchu closed in October 2016, and was loved by many – the new, larger venue has managed to hold onto it's integrity and spontaneous energy. The quirky cafe and bar stock a selection of decent beers, at reasonable prices. If you're not their on a night with scheduled performances, grab a board game and settle in… you never know who might pluck a guitar off the wall.
Softly lit with rustic Himalayan furniture and eclectic musical instruments adorning the walls, this bar is a nice place to hang out and play a board game or foosball while you enjoy the chilled ambiance of people mingling and having a good time.
We would highly recommend their  Thursday Open mic night , weekly from 9pm (till midnight) where infamous jam sessions have taken place on the small stage near the rear of the bar. They also host acoustic, jazz, electronic and experimental music performances.
For more information about live music in Chengdu, click here.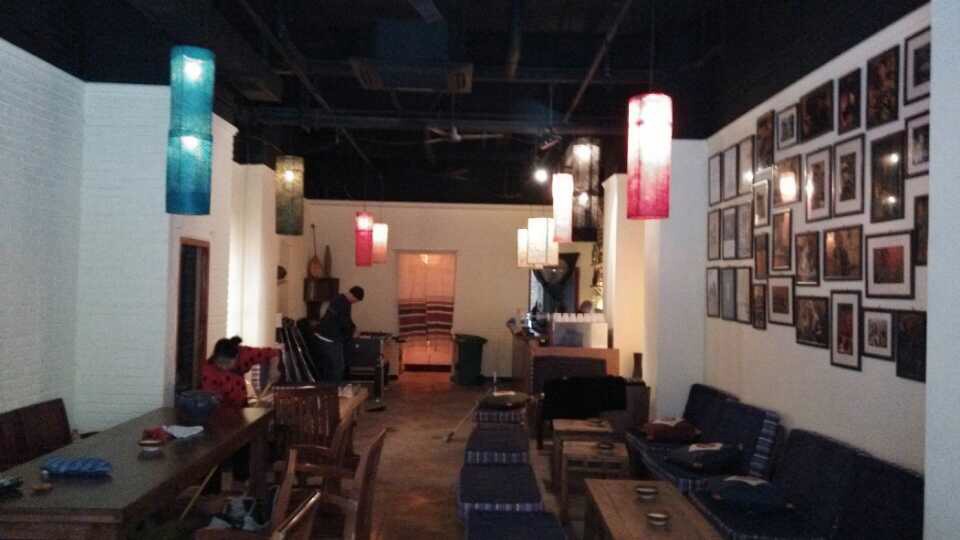 Every Tuesday to Sunday from 1 pm to 7 pm they have afternoon tea. Specials:
-Americano coffee 10 yuan unlimited refilled
-All the other coffee/ drinks: 50% off
-All beers/cocktails: 30% off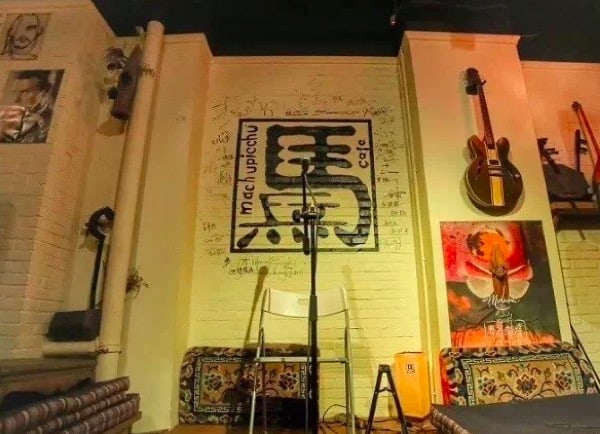 Address: 1-5, North Yulin St. 玉林北街1号1栋附5号(玉林品上临街商铺)
Tel.: 15882356944
4 Fanghua St. 芳华横街4号马丘比丘咖啡馆, 85132903 [Closed beginning of October 2016]
Note: Machu Picchu 1, a small but cozy bar hidden in the Yulin neighborhood, was opened in 2004 by Gijs and Zhoufei, though unfortunately closed in October 2016.
Reviews
Events
1-5, North Yulin Street 玉林北街1号1栋附5号(玉林品上临街商铺)
Chengdu
Sichuan
April 23, 2021, 9:00 pm
-
11:00 pm