Profile
July 28 – August 8, 2023:
FISU Chengdu Summer Universiade
The 31st Summer World University Games (Summer Universiade/ FISU Games), will be held in Chengdu, capital of Sichuan Province in 2023. The  Summer Universiade is expected to draw over 10,000 student-athletes and officials from over 150 countries competing over 12 days. The event comprises 269 medal events across 18 sports disciplines and includes the three optional sports chosen by the Chengdu organizing committee; rowing, shooting sport and Wushu.
The summer Universiade is an international multi-sports event, organised for university athletes by the International University Sports Federation. The Games will include competitions in 18 sports including archery, artistic gymnastics, athletics, badminton, basketball, diving, fencing, judo, rhythmic gymnastics, rowing, shooting sports, swimming, table tennis, taekwondo, tennis, volleyball, water polo and wushu, with a cumulative total of 269 gold medals to be awarded. Specific schedule is as below.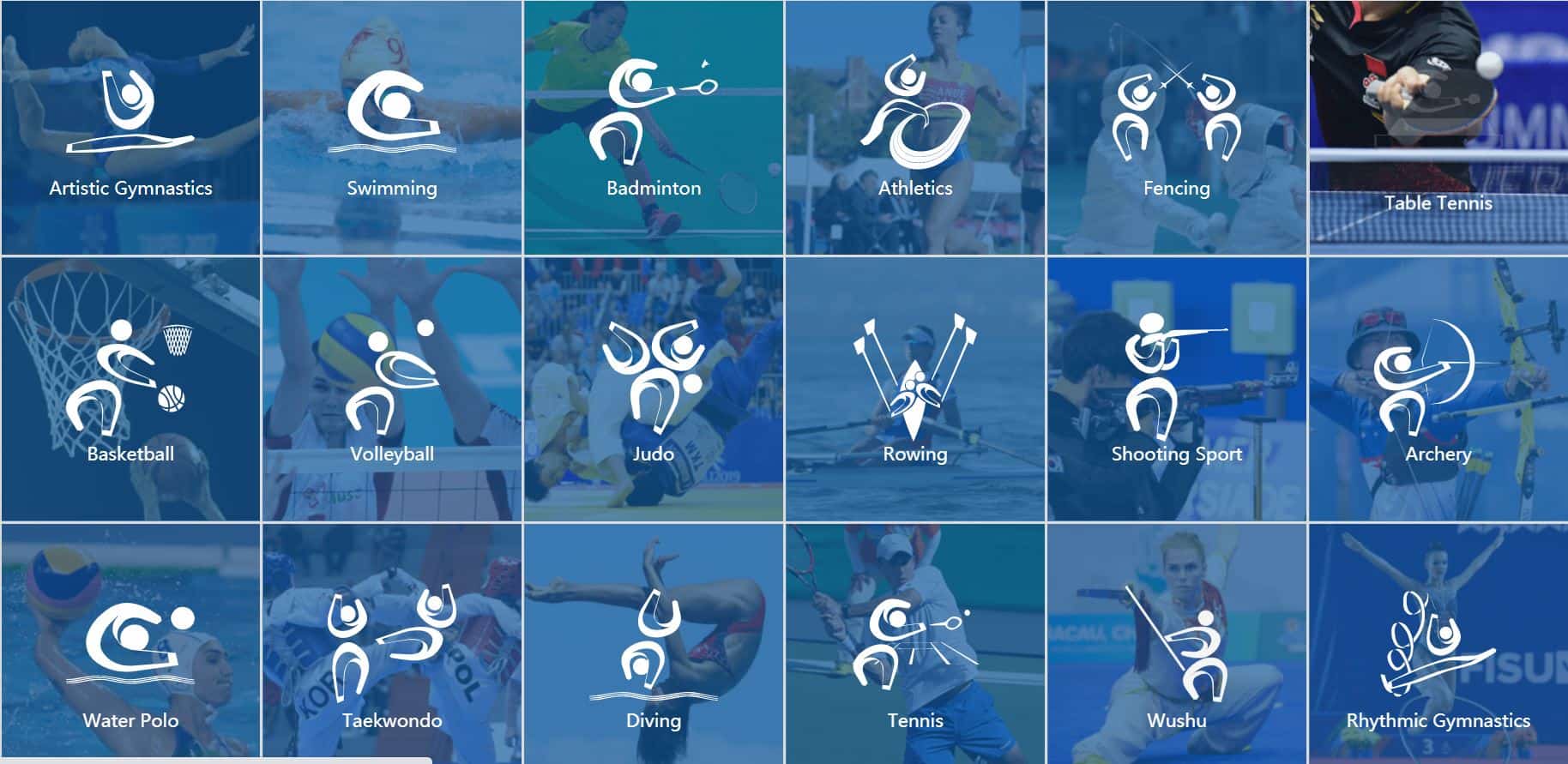 This event will allow many Olympians who are also World University Games participants the opportunity to prepare for two major multi-sport competitions in Asia in the same time-frame. "Promises to be a great Summer of International Multi-sport competition of the very highest level" said FISU President Oleg Matytsin.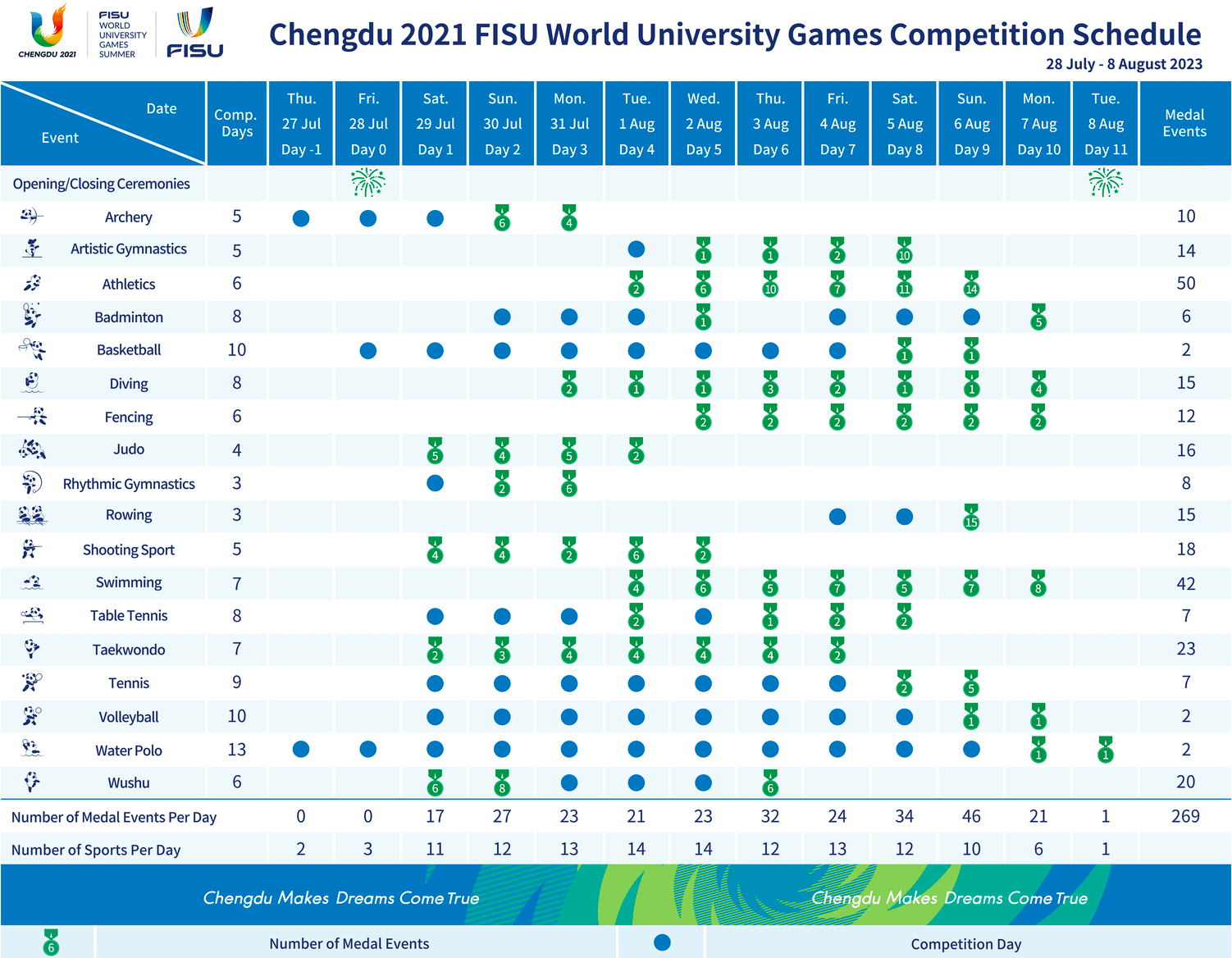 Official Ticketing Website & Mini-Program
https://tickets.2021chengdu.com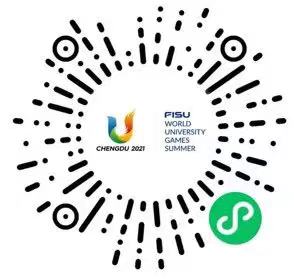 Hotline
4006089988
Ticket Prices
580, 480, 380, 280, 180, 120, 80, 50 and 30RMB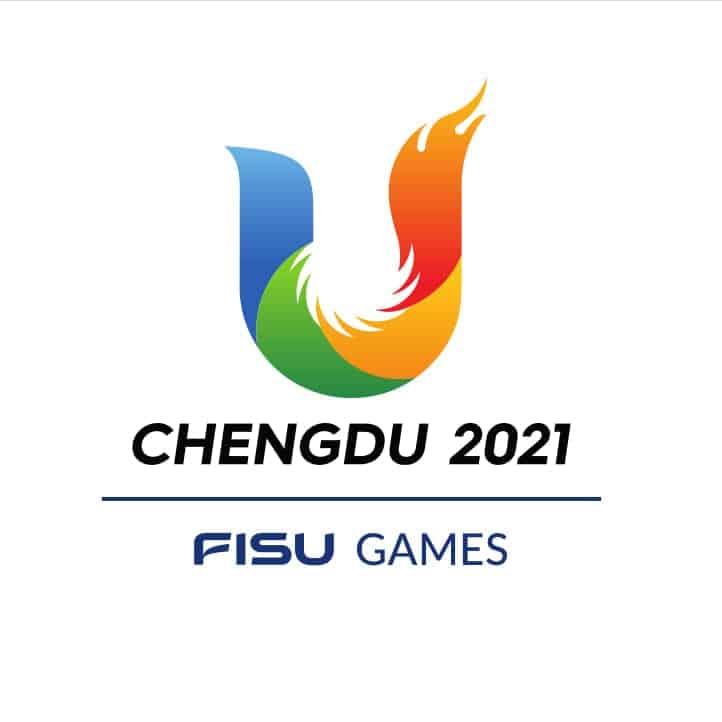 Stadiums:
The outdoor stadium for mountain sports in the Longquanshan Urban Forest Park, Tianfu Olympic Sports City, Phoenix Mountain Sports Center.
The 16930-kilometer Tianfu Greenway network which will serve as venues for international Marathon, road cycling, and orienteering events.
The over 500,000-square meter Universiade village dotted with 49 stadiums for 18 sports during the 12-day event will be completed soon one after another.The city of Chengdu is going all out for the grand event and building itself to be a world-famous city of cultural creativity, tourism, sports events, and an international capital of gastronomy, music and MICE services
Stand by for more details and follow us on WeChat.
Reviews
More Events
金沙遗址路2号(青羊大道)
Chengdu
Sichuan
October 29, 2023, 6:00 pm
-
10:00 pm