Profile
What is Chengdu Debates?
Chengdu Debates aims to be a fun and low-key opportunity to bring people together to discuss interesting topics. There will be an actual debate taking place between volunteer debaters, but we believe the event will be enjoyable for the audience as well. At the end of the debate we will invite the audience to vote, ask questions, or make comments (all voluntary).
The Topic
"Marriage of Convenience"
Do I need to have experience?
Absolutely not. The event is open to everyone.
Do I have to speak?
Not if you don't want to. Only volunteers will be required to participate in the debate.
What do I do if I wanted to debate but all the spots were full?
The audience Q&A is a great opportunity for people to speak their mind.
Why are you doing this?
We like debate. We like meeting new people. We think the Chengdu community would enjoy it.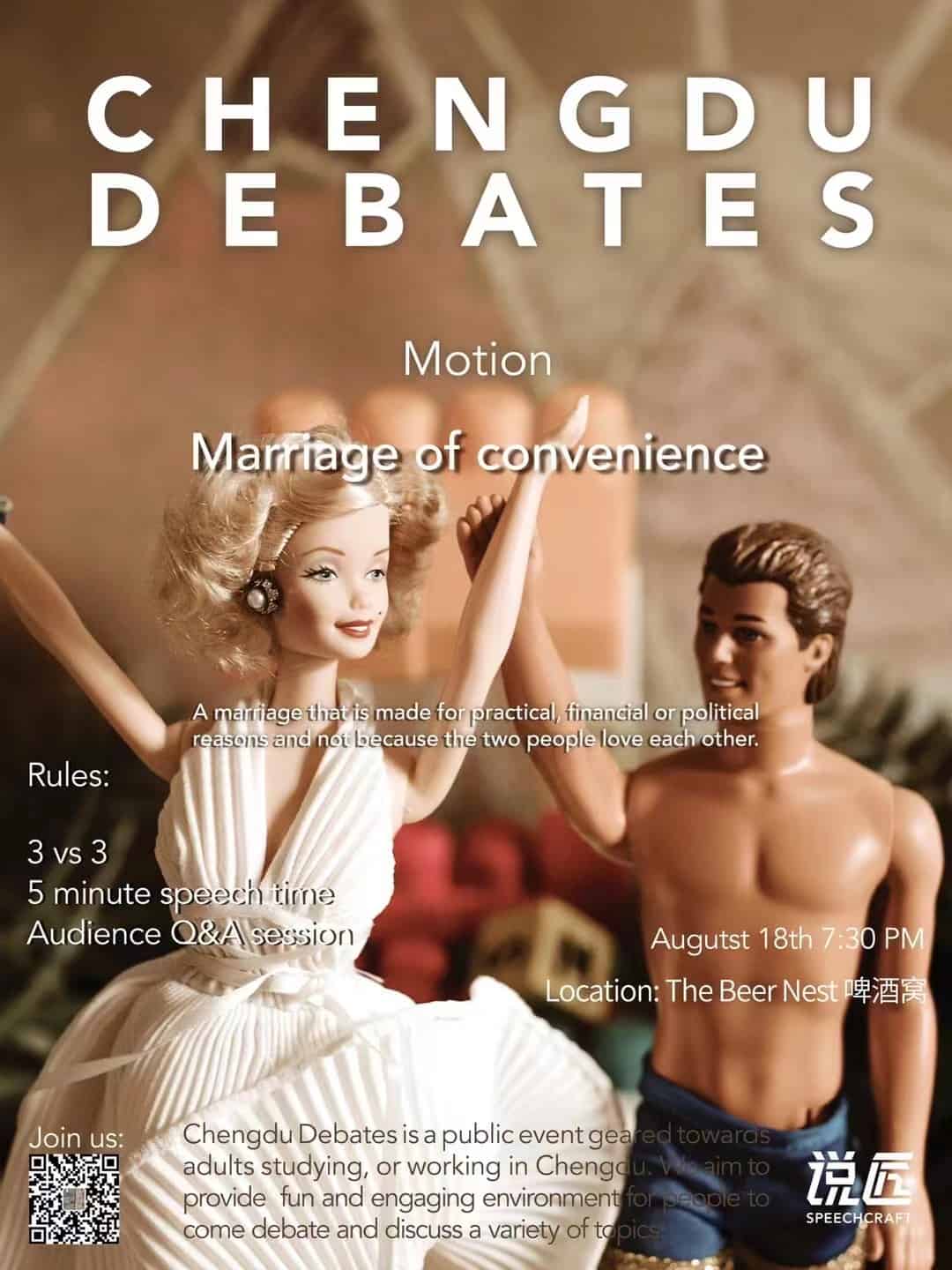 When & where?
Thurs. August 18th, starts around 7:30pm
啤酒窝 The Beer Nest:
Wuhou District, Jinxiu Road 34-7 (opposite Poly Center Ping'an Bank)
武侯区,锦绣路34号附7号(保利中心平安银行对面)
Entrance:
FREE!
Reviews
More Events
啤酒窝酒吧, 武侯区锦绣路34号附7号
Wuhou
Sichuan
April 22, 2023, 8:30 pm
-
10:00 pm