Profile
The British Chamber of Commerce Southwest China is really excited to launch The Big Business Breakfast.
中国西南英国商会在此推出系列活动-商务早餐会。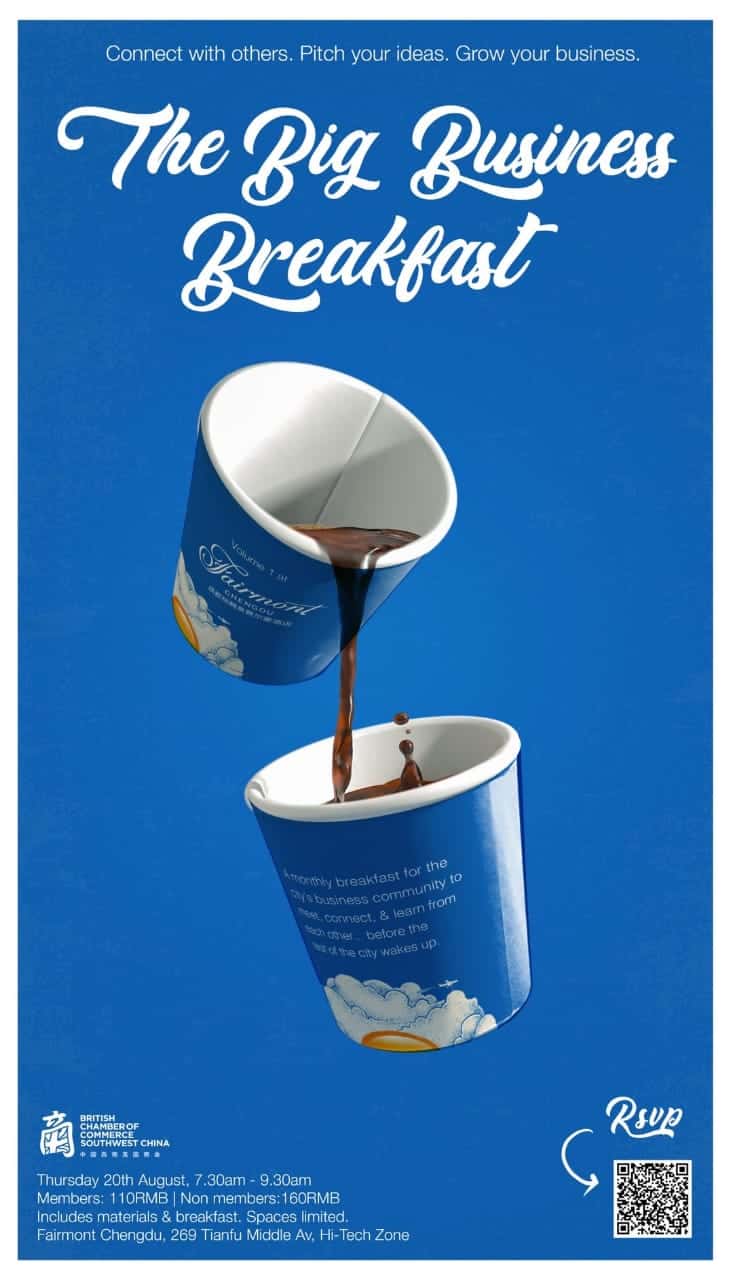 This new monthly business meetup will bring together the city's professionals, and entrepreneurs to connect, share resources, and help grow our businesses – before the rest of the city is still waking up.
作为每月一次的早餐聚会,商务早餐会将在这座城市醒来之前,将本地的职场人士联系起来,为各企业带来资源分享和建立商业联系的机会,从而助力企业的发展。
This new platform, hosted by the British Chamber of Commerce, will be held at different 5-star hotels around the city, and it is a chance for members and non-members alike to introduce their businesses, whilst enjoying a delicious breakfast.
这个由英国商会主办的新平台将在本市周围不同的五星级酒店举行,在与大家共享美味早餐的同时为会员和非会员提供一个介绍自己业务的机会。
Our aim is to provide value and bring together Chengdu's business community in an increasingly difficult business climate. Together we can create a stronger, more innovative business ecosystem.
我们的目标是在目前困难的商业环境中为企业提供积极价值,并将成都商界人士凝聚在一起。共同创造一个更强大、更具创新性的商业生态系统。
Spaces are limited to 22 for the first volume, so please RSVP by scanning the code below early to avoid disappointment. 
首场活动人数限定为22人,请提前报名,以免失望。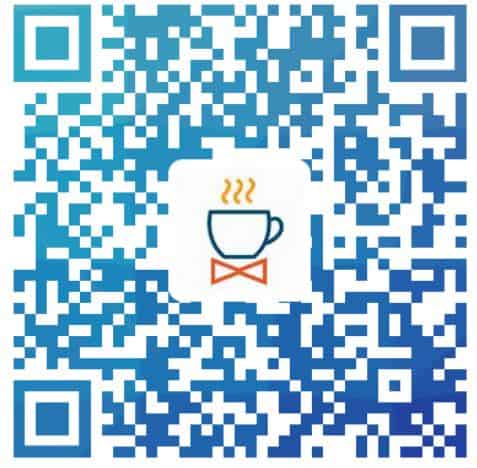 Members 会员: 110 RMB
Non Members 非会员: 160RMB 
Venue 活动地点:
Date & Time 活动时间:
20th August (Thursday) 2020
7:30am-9:30 am
Ticket includes 门票包含: 
– Attendee list 与会者名单
– Industry insider tips 业内人士提示
– Buffet breakfast, coffee, etc.自助早餐、咖啡等。
Tickets are not refundable. Please confirmation your participation before registration to avoid unnecessary cost.
本次活动不退款,请在报名前确认您能出席活动以避免不必要的损失。
For any enquiries, please contact Mavis Yang via mavis.yang@britchamswchina.org or call 8618381687332.
如有任何咨询,请联系 Mavis Yang, mavis.yang@britchamswchina.org 或者致电 8618381687332。
Reviews
More Events