Profile
SOLD OUT! 
Scan the QR code for future events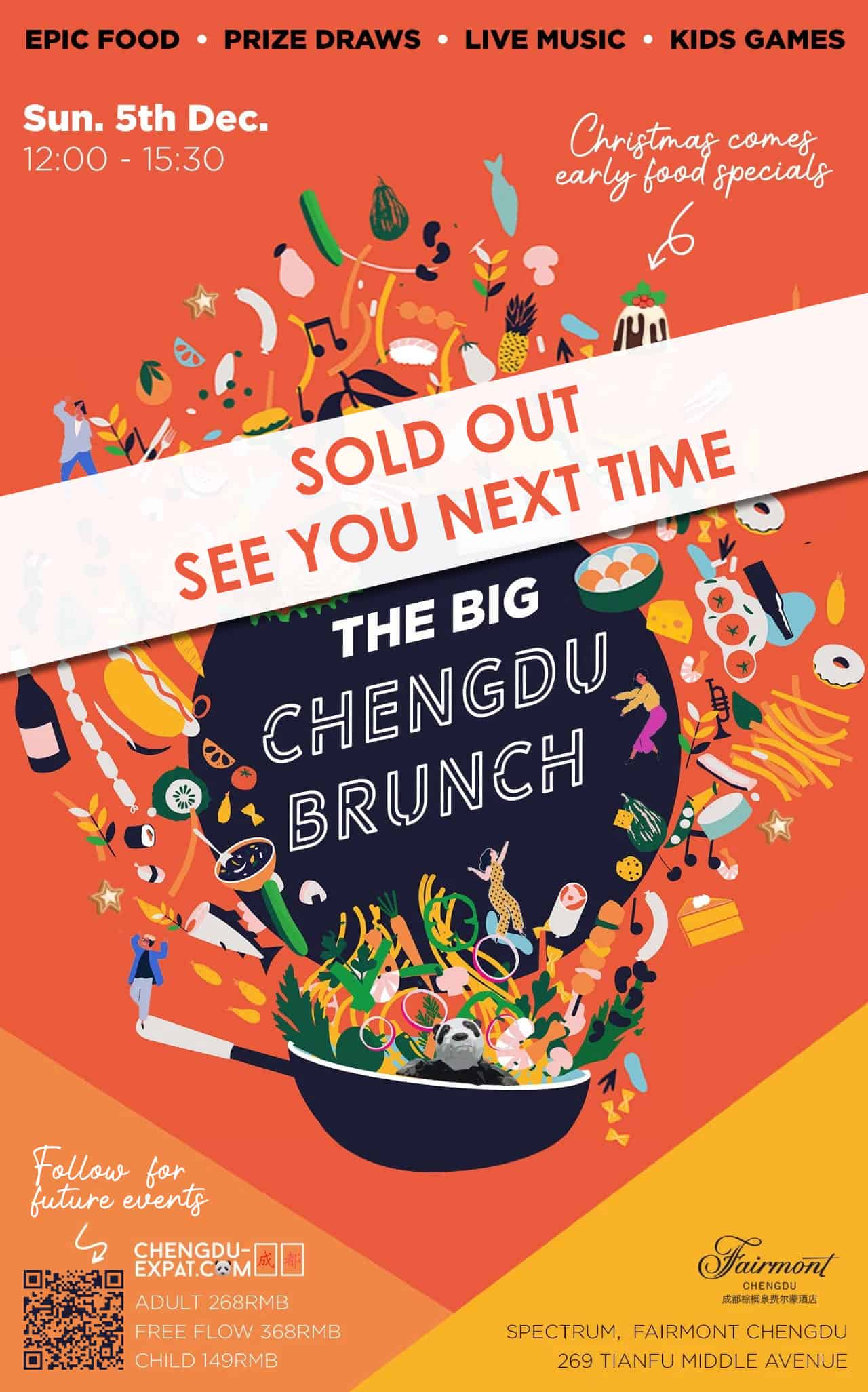 The monthly brunch at Fairmont Chengdu has reached legendary status in the city, known for having out-of-this-world food, great vibes, and free flow bubbles – and on Sunday 5th December,  we're partnering with Fairmont Chengdu,  to throw a bigger than ever edition, crammed full of special Christmassy food, lucky draws, family-friendly kids activities, and more!
As Chengdu-Expat turns 5 this year, we wanted to bring together the community at the place you voted your favourite Weekend Brunch spot, in the 2020 Chengdu-Expat Awards – Spectrum,
Spectrum is the Fairmont Chengdu's all-day-dining restaurant located on the 1st floor of the hotel, offering fantastic breakfasts, lunch, dinners – and of course the special monthly brunch.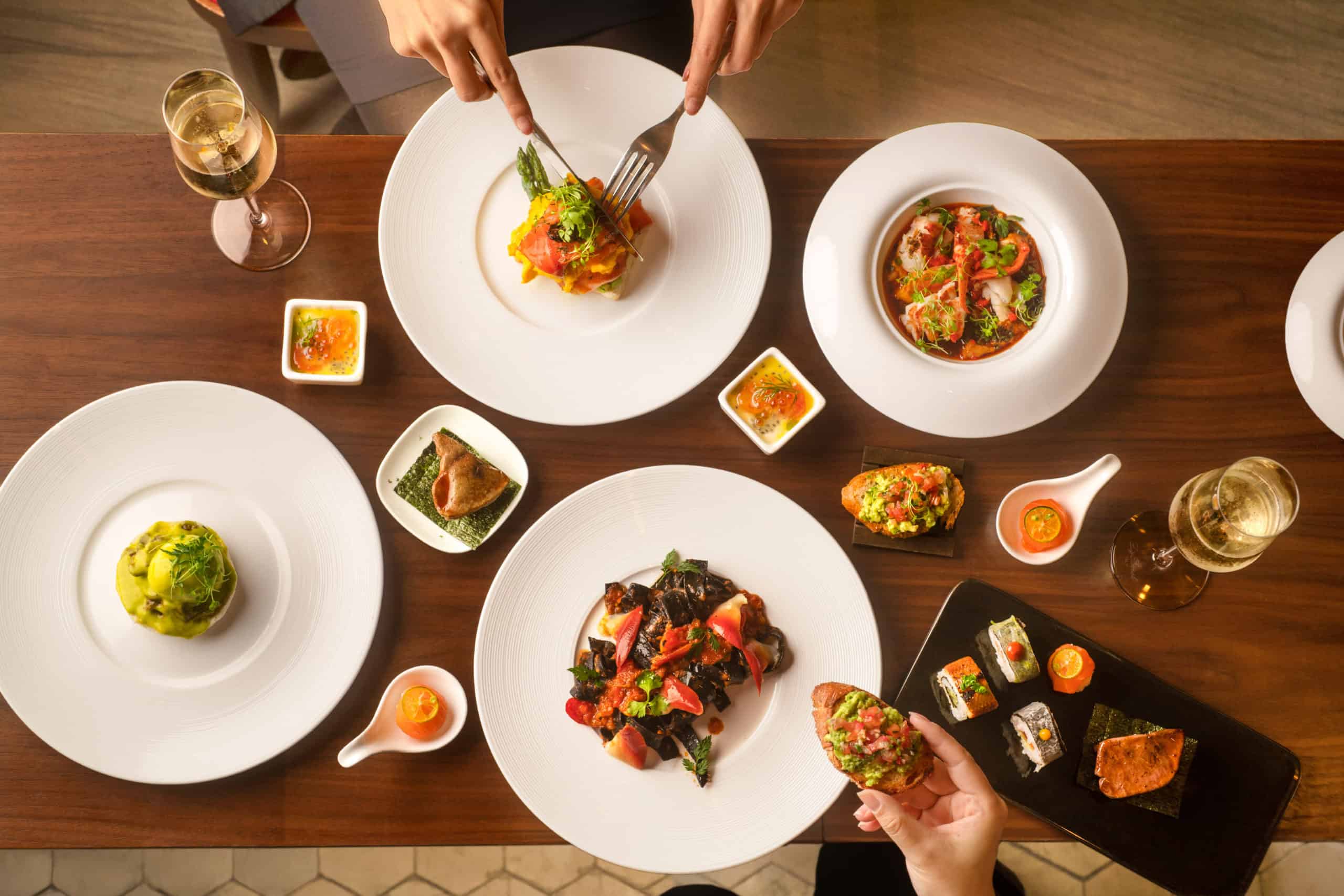 The Food
The Fairmont Chengdu will serve up  a wide array of deliciousness, featuring all of your favorites, such as fresh sushi, a cheese counter, all the breakfast trimmings, beautiful cuts of meat, and more. The creative chefs whip up amazing culinary creations right in front of you!  You can enjoy seafood like freshly chucked Irish Bells Isle oysters, mussels, crabs, salmon and seasonal clams. The made-to-order main courses offer some of the city's best dining experiences.
One of the definite favourites at Spectrum is the Dessert counter; with a wide selection of sweet treats including cheese cake, éclairs, cheese tarts, mille-fueille etc… There are more than 30 different creations, not to mention Spectrum's specialty; the pass around dessert!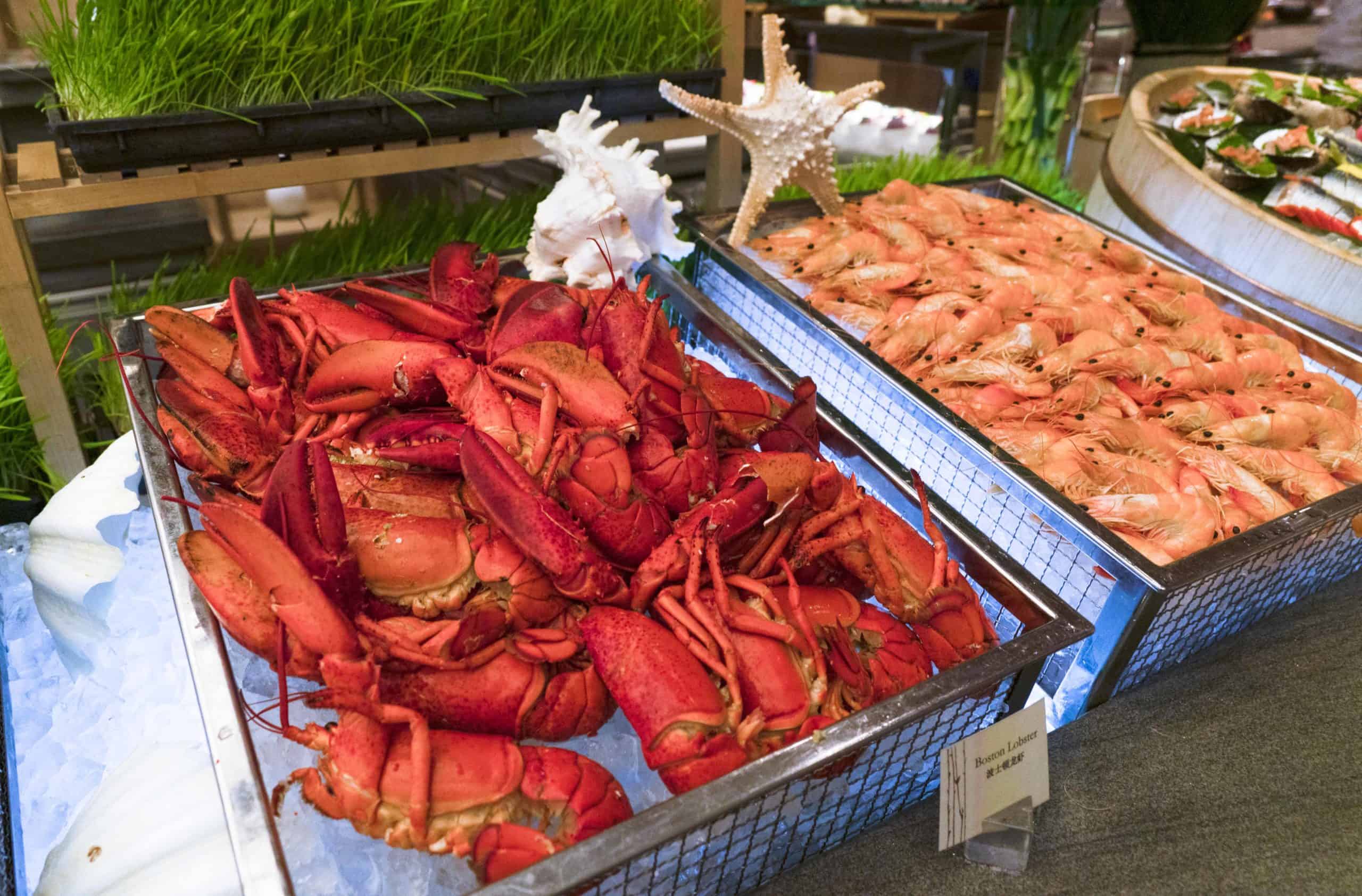 To keep it fresh, the Fairmont Brunch often work with exciting partners, or showcase special ingredients! They will do some Christmas-comes-early-specials, to make sure you get your fill of festive cheer, in our home-away-from-home!And it's not just the food to get excited over:
 Family Friendly Activities
As usual the Fairmont will have their family friendly play room for the little ones, but we will also children's activities specially created by SPGS, to keep the kids busy, while you have a shandy or two…
 Prize Giveaways
Everyone attending will be given a ticket for prize draws throughout brunch, for vouchers, and special treats from some of your favourite Chengdu hotels, bars, and restaurants!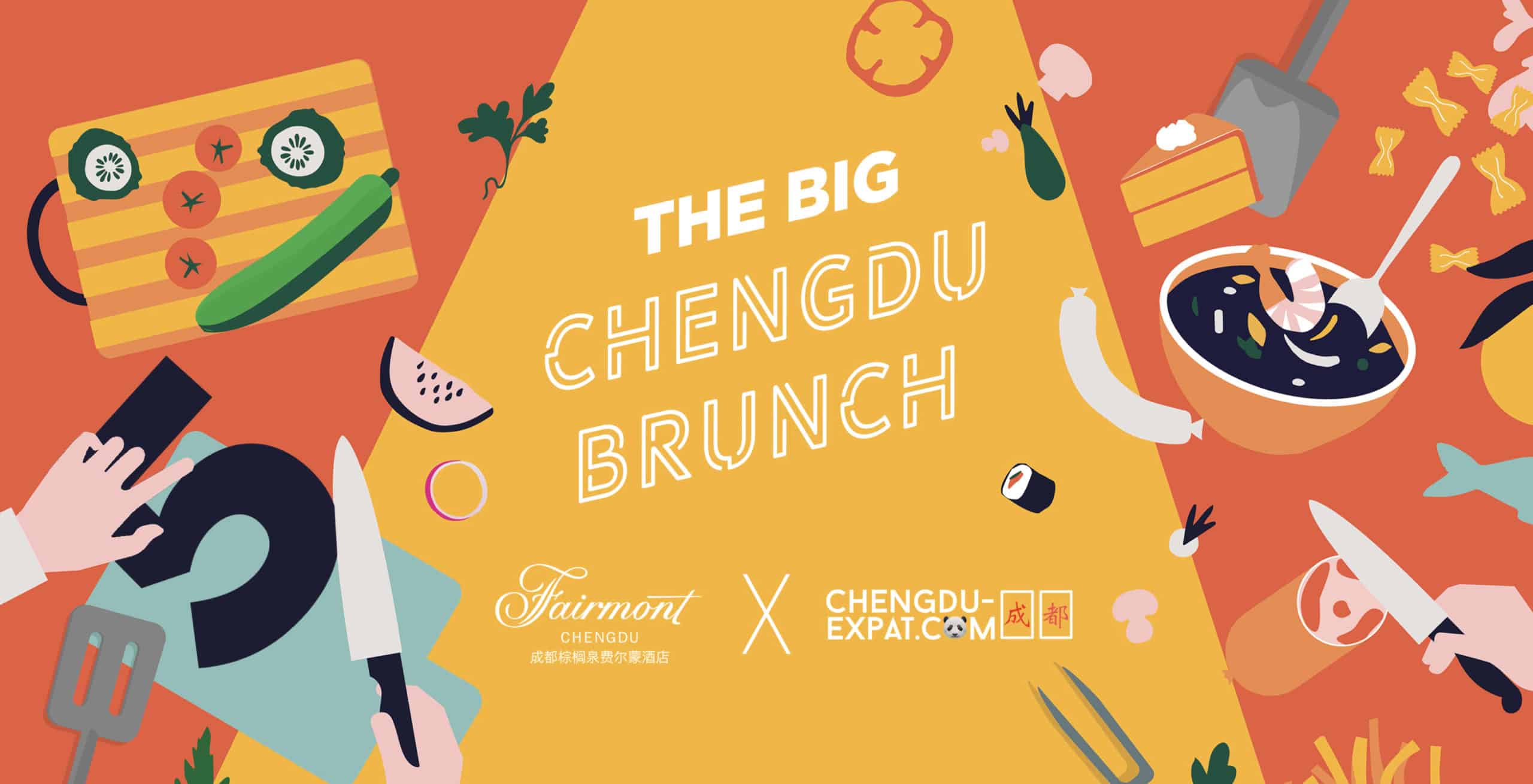 When
Sunday,5th December
12:00 – 15:30
 Where
Spectrum, at Fairmont Chengdu
269 Tianfu Middle Avenue, Hi-Tech Zone
Metro Line 1, Century City, Exit D
成都棕榈泉费尔蒙酒店
高新区天府大道中段269号
 Price
RMB 149/child
RMB 268/adult
RMB 368/person (incl. alcoholic beverage free flow)
SOLD OUT! 
Scan the QR for future events
Reviews
More Events
Chengdu City
Chengdu City
Sichuan
August 18, 2022, 8:00 pm
-
August 29, 2022, 6:00 pm