Profile
Feb. 24: The Big ByeBye BRAAI
Over the last 4 years, The Beer Nest II has been a place for the community to gather and enjoy craft beer and tasty food. After many years in the nightlife industry the owners Melon and Dieter are focusing on other businesses and pursue a healthier lifestyle, so it's time to say farewell to The Nest 2
Thanks for four years of support!
All Draft Beers: 25RMB/ glass
Mixers: 20RMB/ glass
BBQ Pre-Sale: 99RMB or bring your own meet.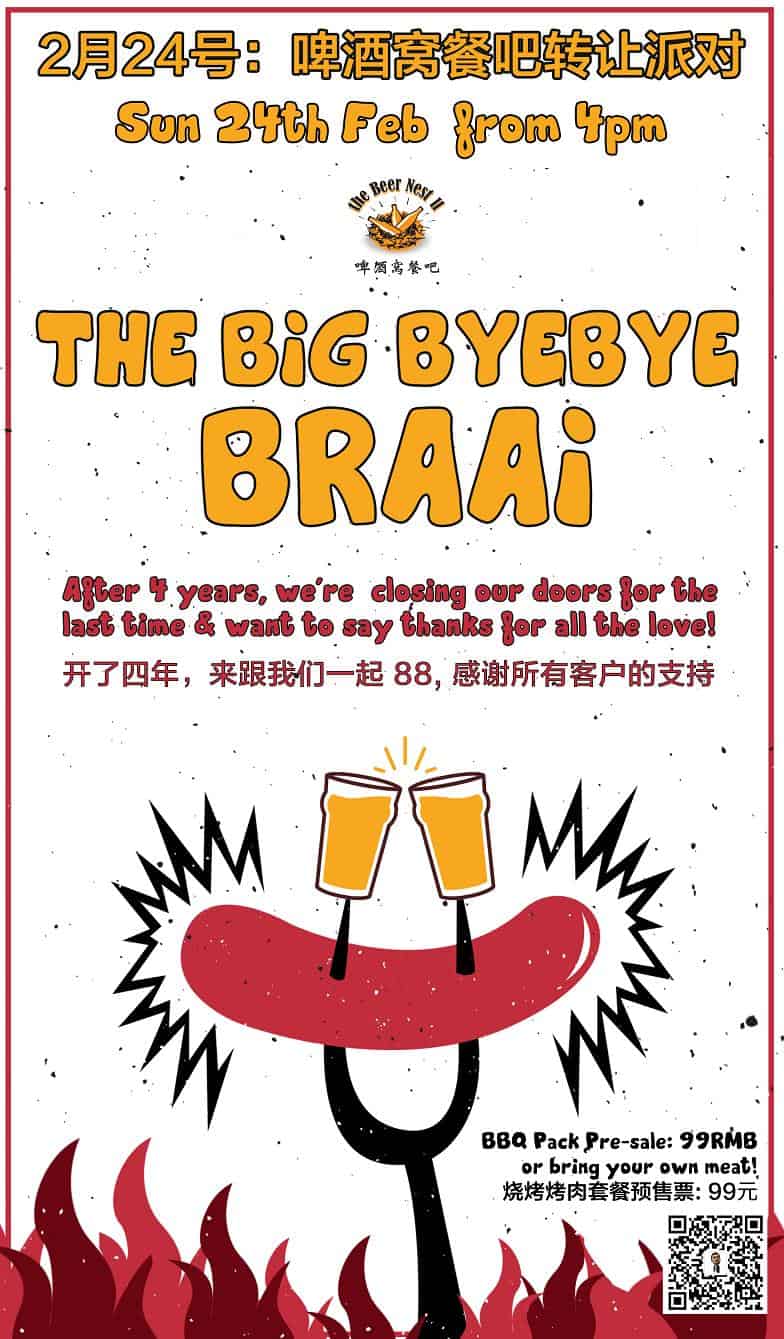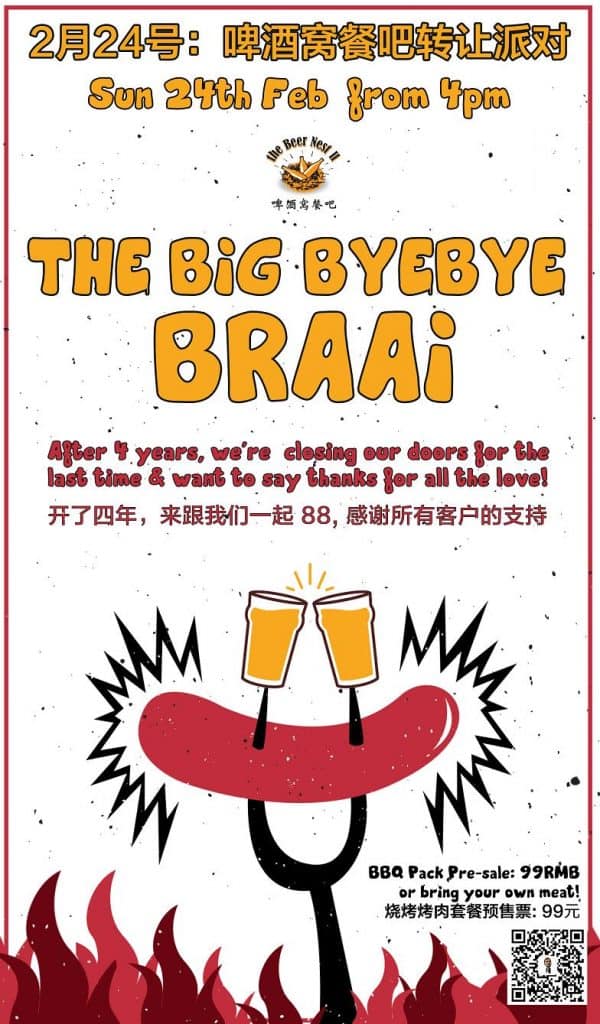 You may bring your own meat to cook or scan the QR code to rsvp and receive a bbq meat pack and drink specials, and don't worry, the kitchen will be open for those who don't feel like cooking for themselves.
The BBQ package includes/ 烧烤套餐包含:
-2x Boerewors Sausages 南非肉肠
-120G Sirloin Steak 澳洲牛排
-120G Pork Loin 南非风味猪排
-1x Chicken Drumstick 秘制鸡肉串
-2 x Lamb Ribs 羊肉排骨
-160g Belly Pork Bacon 猪肉
+ Salad Bar 沙拉吧
Address:
Renmin South Road Section 4 – No. 48-32, Master Commercial Street (F1, behind Country Garden Real estate sales office, close to "AMI Bar" or Bank of China)
人民南路四段48号附32号,首座万里商业街1楼 (碧桂园森林城市售房部后面, AMI酒吧、中国银行、乐道茶馆附近)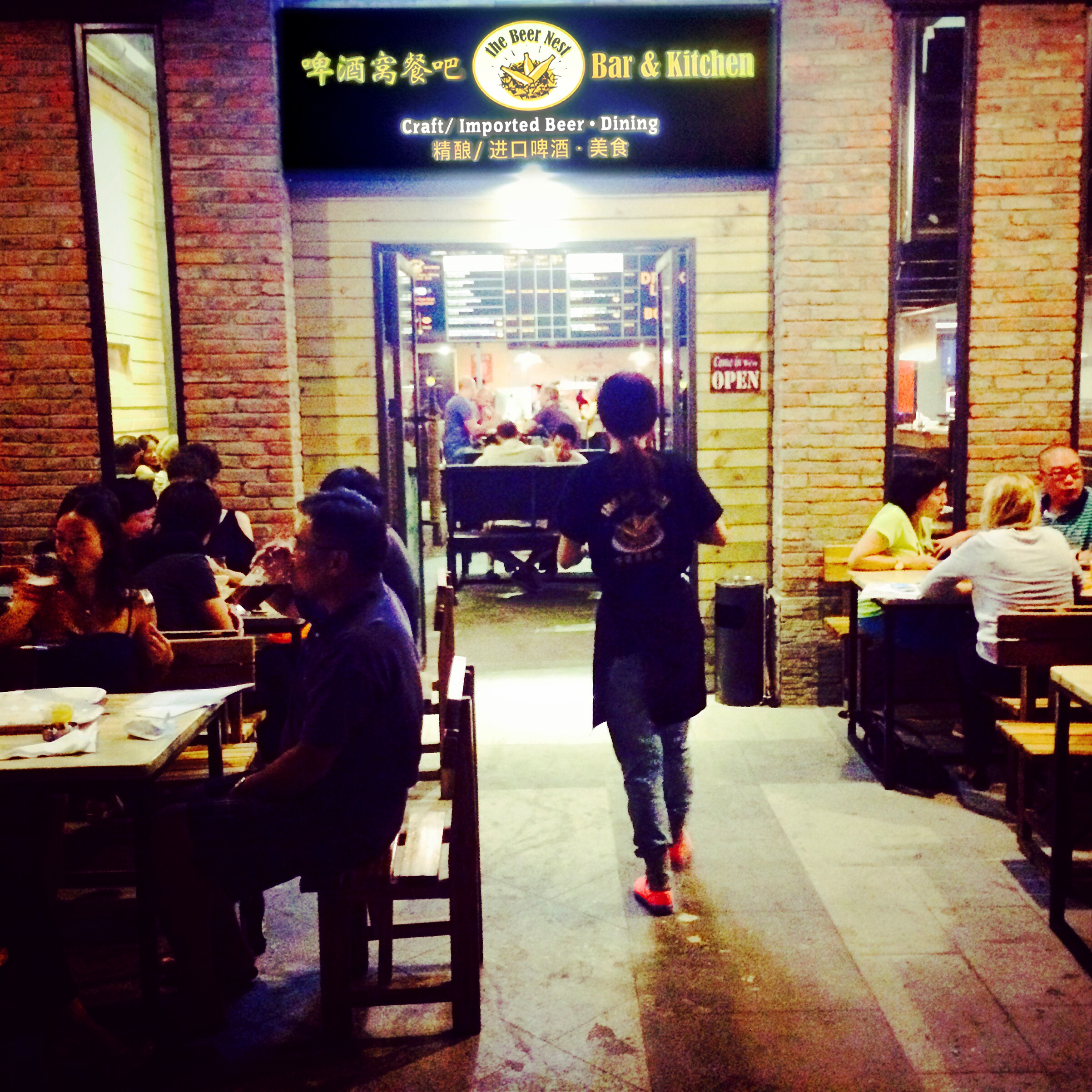 This cozy bar + restaurant near Tongzilin Metro is looking for a new tenant, scan the QR code in the poster if you'd like more information!

The large venue has comfortable indoor seating and a covered outdoor area is perfect for large events and home to Chengdu's iconic Entrepreneurship Meetup as well as other celebrations, events and BBQs.
The current owners are on good terms with the building management and could provide connections and information on government relations, management, workmen and suppliers.
Reviews
More Events