Chengdu's rainy season is a famous washout, with on average 20 days of rain and rainfall of 200mm. However in just 12 hours, over 160mm of rainfall has hit the outskirts of the city causing floods, delays and destruction.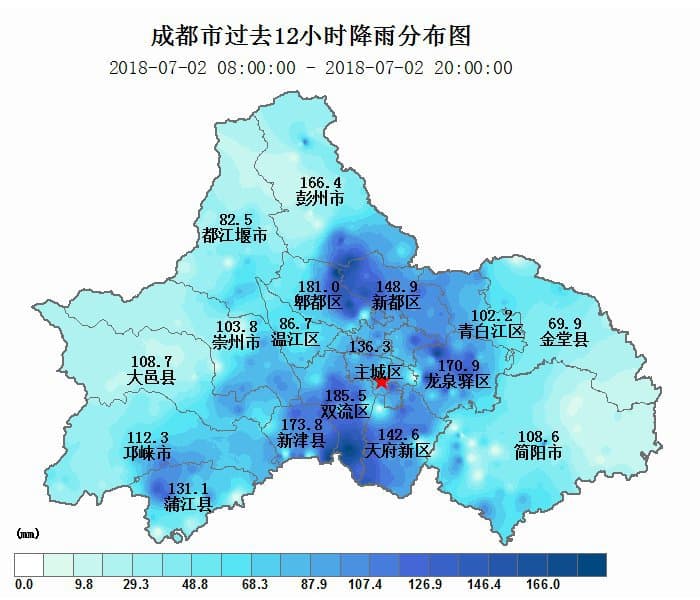 The rain which started Sunday evening – saw more than 10,000 passengers stranded at Chengdu Shuangliu International Airport.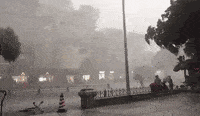 More than 100 flights have been delayed or cancelled and passengers have had to be put up in hotels. Starbucks in terminal one sold out by noon.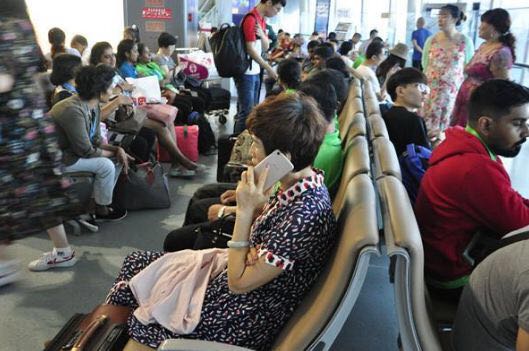 Dozens of highways around Sichuan have been closed and sections of the high-speed railway that links Chengdu with Xi'an, capital city of Shaanxi Province, were closed for safety checks.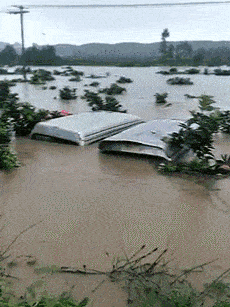 The authorities are warning against driving in many places in Sichuan because of landslides.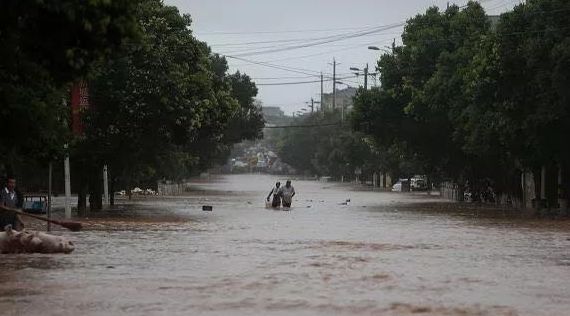 The rain doesn't show many signs up stopping as the forecast is for storms all week, so it's time to fix up your internet connection for  the world cup, stock up on food and salute the wai mai delivery men that keep driving in dangerous conditions.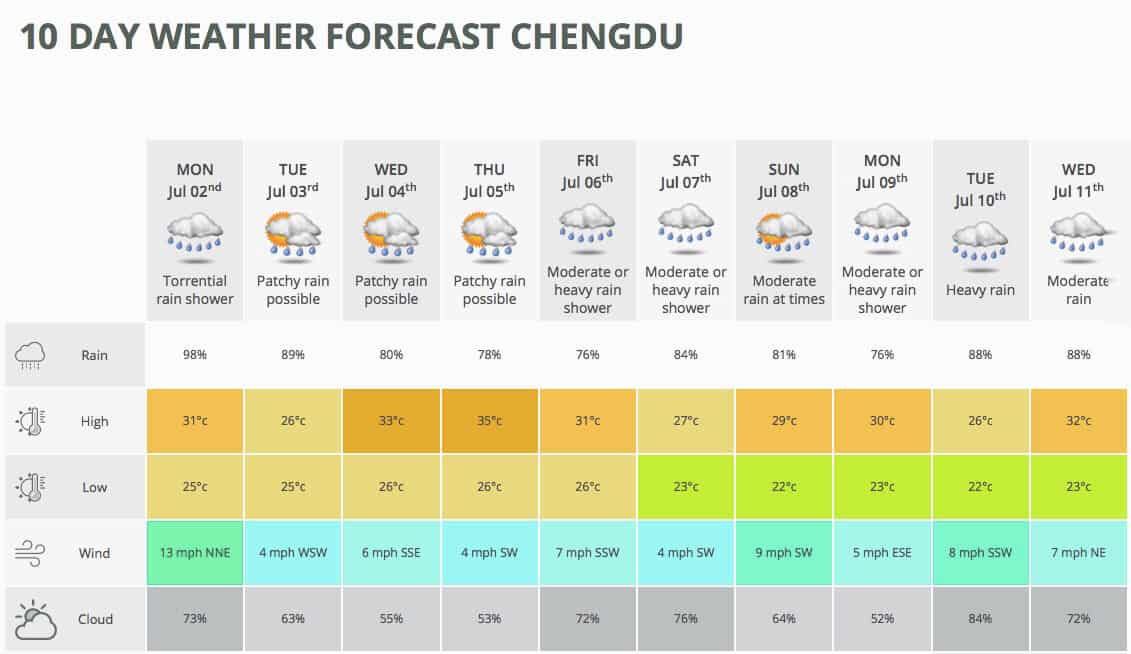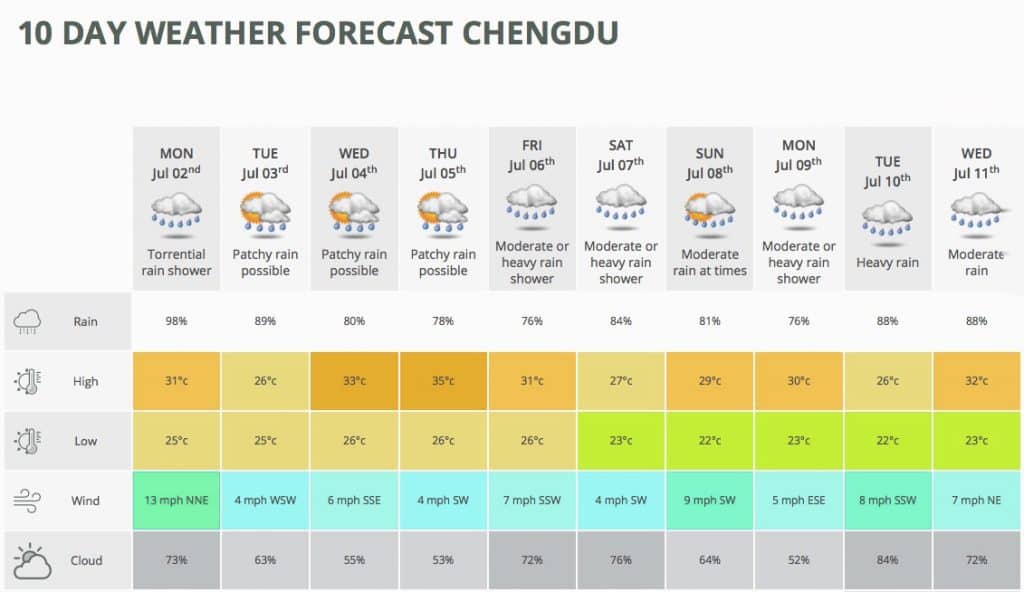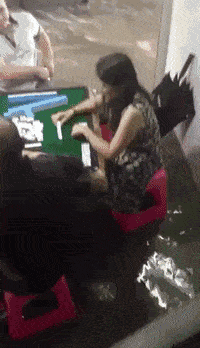 As ever in Sichuan, people aren't letting a bit of rain stop them from enjoying themselves.
Stay safe Chengdu.
With thanks to Xinhua News Agency, weatherandclimate.com and 成都气象台