Profile
January 15: That's Chinese Spring Festival Celebration
In order to celebrate Spring Festival, the biggest day for Chinese people, therefore That's Chinese has organized a New Year Event, also the 1st Event of 2020, to send out our wishes of 2020 to you all.
The event is about Calligraphy Practice (write character 福 and couplets) and Make lanterns.
You can bring all the things back home which are made by you on that day to decorate your house, to make your home have more Chinese New Year Vibes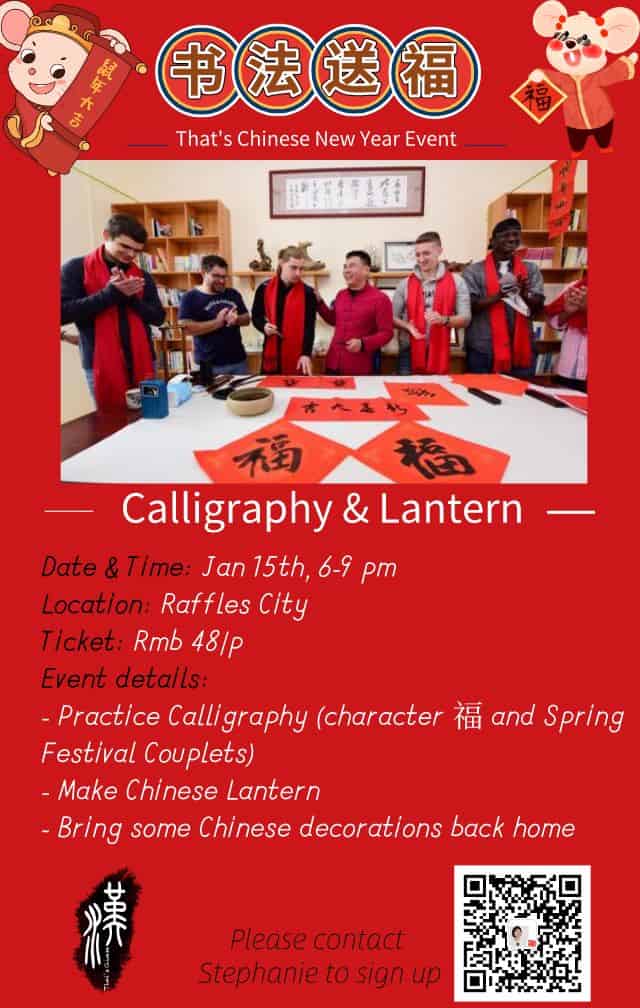 Address:
Time:
Jan. 15  Wed.
6pm-9pm
Price:
48 RMB/person
RSVP:
Scan QR code down the poster
Reviews
More Events
Wide and Narrow Street, The Narrow Alley, Kuanxiangzi, Shaocheng, Chengdu City
Qingyang District
Sichuan
September 30, 2022, 6:30 pm
-
10:00 pm