Profile
Jing Presents Unique Mezcal Cocktail Experience
Jing at The Temple House is pleased to present a unique pop-up bar at the bar's outdoor area, featuring a one-of-a-kind mezcal cocktail experience in collaboration with Mestizo and Pao from Friday, 11 March 2022 until the end of April, daily from 5pm to 1am.
Jing's indoor area will be transformed into La Mezcaleria, a Shanghai-based bar dedicated to all things mezcal on opening nights. The three brands will be joining hands in Chengdu for the first time to bring together China-inspired flavours and premium craft spirits, taking cocktail lovers on a journey through a creative modern drinking experience to discover why mezcal has been celebrated for centuries.
* Charlie, Brand Ambassador from Pao, will present a fun and unique series of cocktails at Jing's outdoor area on 11 and 12 March.
* Eric from Bar CJ and William from SIP BISTRO will be guest bartenders at Jing's indoor area on 11 and 12 March respectively, presenting their own twists on mezcal cocktails.
JING Bar @The Temple House 博舍
81 Bitieshi Street, Jinjiang District 锦江区笔帖式街81号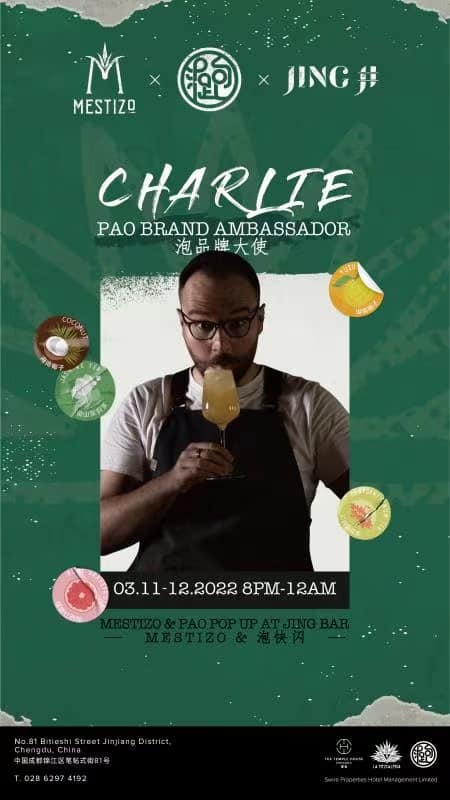 Reviews
More Events
成都市天府新区正兴镇大安路1080号
正兴镇
Sichuan
June 19, 2023, 8:30 am
-
July 15, 2023, 3:30 pm