Profile
June 19 – July 15: Sports Medicine Summer Camp
Let your kids explore the exciting world of Sports Medicine with Little Medical School®. Learn how real doctors do an assessment for sports injuries.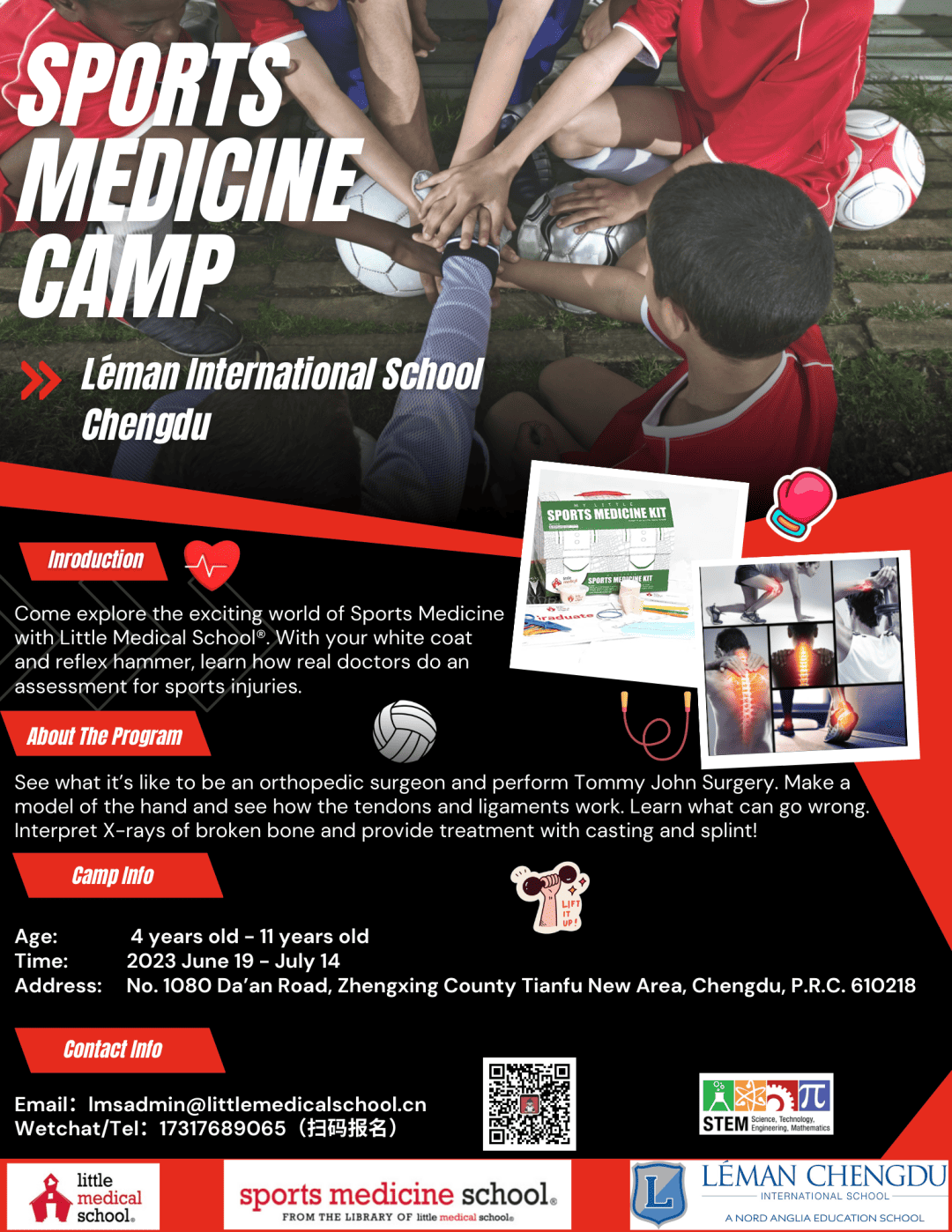 Sports Medicine Summer Camp
Looking for an exciting and educational summer camp experience? Look no further than our sports medicine school summer camp!  Our program offers a unique blend of academic sports medicine delivered by qualified doctors and a STEM-based curriculum. This means all participants will have the opportunity to learn about the science behind sports medicine, as well as the practical skills needed to help athletes perform at their best, and to identify and tend to injury.  Throughout the camp, students will have access to medical facilities and equipment, and will work with experienced coaches and doctors to learn about injury prevention, sports nutrition, and rehabilitation techniques. They will also have the chance to participate in hands-on activities and experiments that showcase the principles of anatomy, physiology, and biomechanics. In addition to the academic and STEM-based curriculum, students will also have plenty of opportunities for physical activity and fun. They will have the chance to participate in a variety of sports, fitness classes, and outdoor activities, all while making new friends and building their confidence and leadership skills.
Weekly Schedule  
(Course content will be different each week)
1st Week: June 19th-June 23rd
2nd Week: June 26th-June 30th
3rd Week: July 3rd-July 7th
4th Week: July 10th-July 15th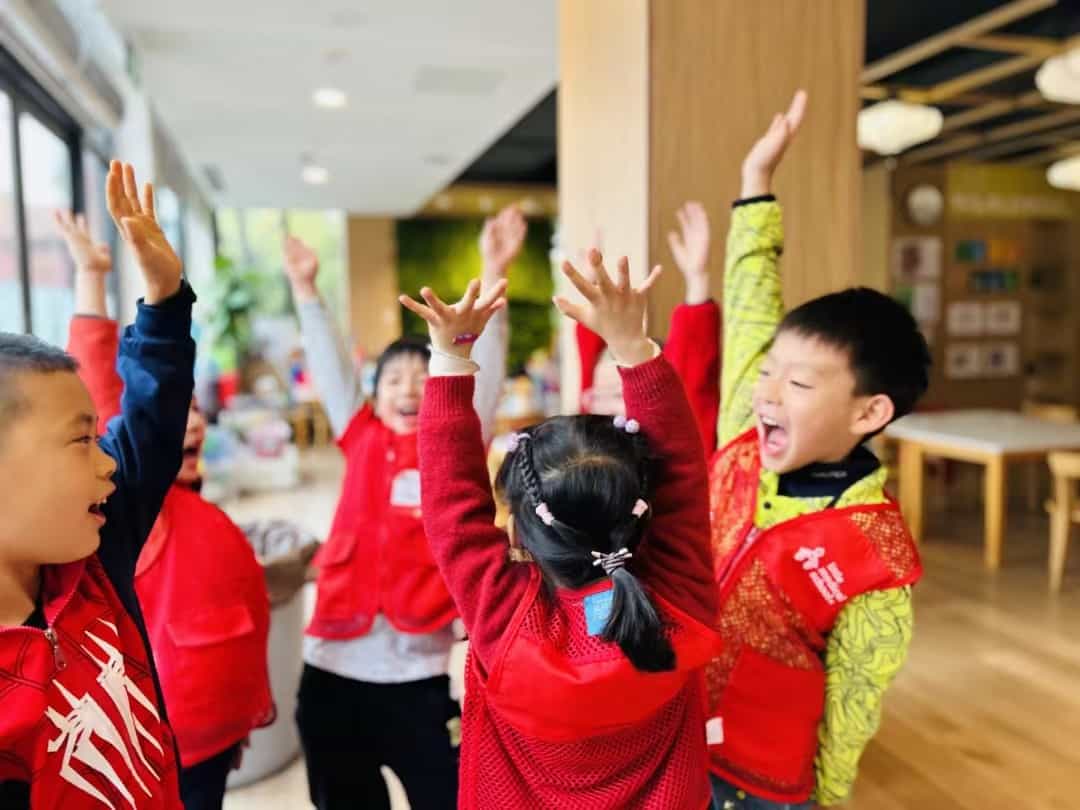 Camp information:

Language
English
Age
4-7 years old
8-11 years old
Time
8:30-3:30pm
Fee
Camp Fee: ¥4600/week
(¥200 discount will be applied for extra weeks)
(Include: Lunch, Snacks, Class supplies, LMS notebook, LMS T-Shirt, Insurance)
Parents need to prepare water bottle
Bus Fee
¥500 – ¥800/week
Class Size
Minimum/Maximum students per class: 12/20kids
Don't miss out on this amazing opportunity to learn about sports medicine from qualified doctors and experts in the field while having fun and staying active. Register for our sports medicine school summer camp today!
The camp will run for 4 weeks from Monday 19th June and is open to reception to Y6 students.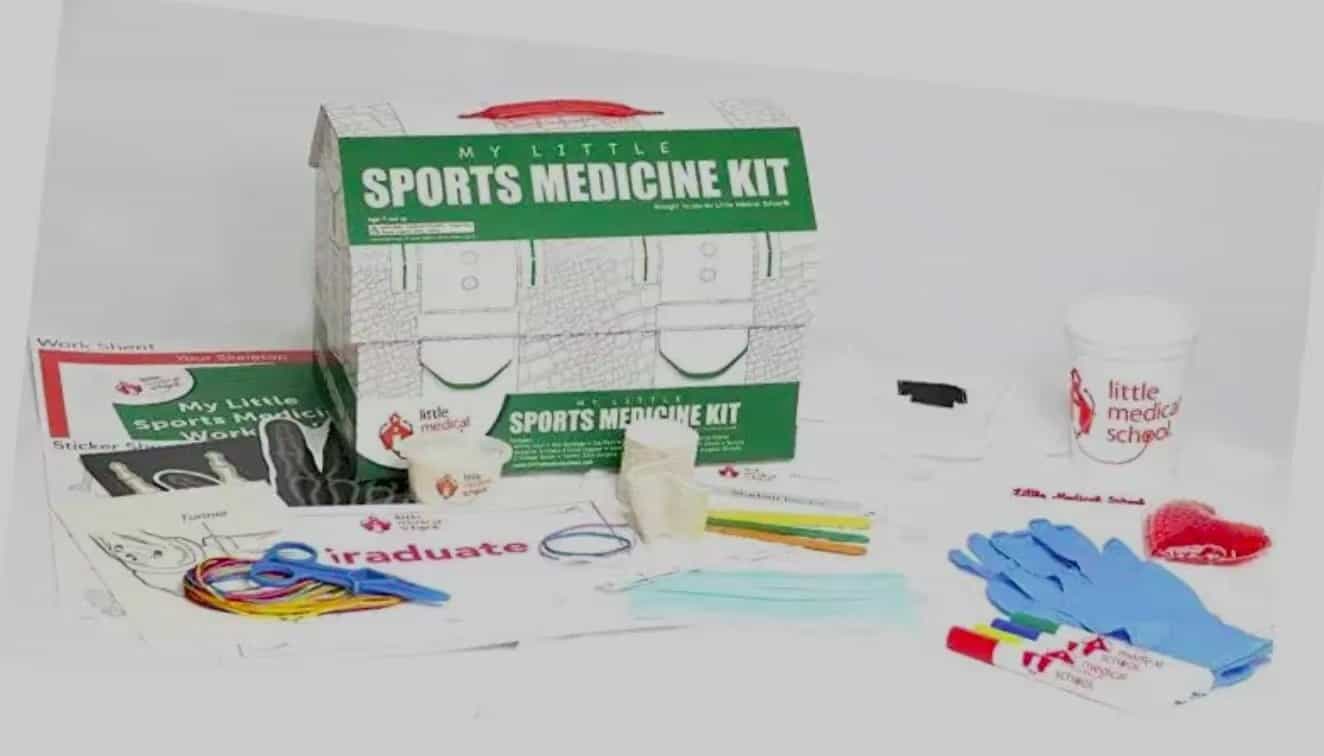 Sports Medicine Summer Camp
Registration QR code
Scan to Register Now!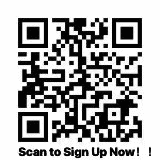 Email:
Imsadmin@littlemedicalschool.cn
Official website:
www.littlemedicalschool.com

Contact information:
For more information please contact (WeChat/Contact number): 17317689065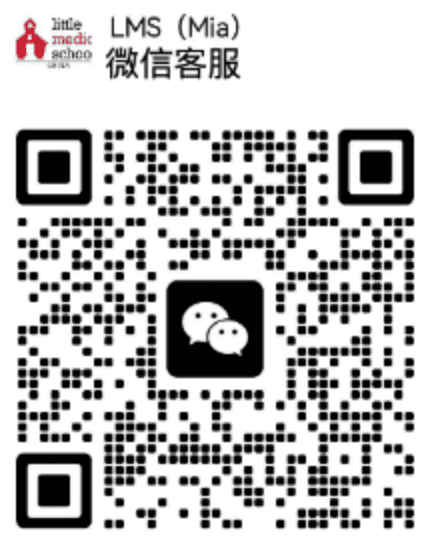 Reviews
More Events
成都市青羊区奎星楼街55号 NU SPACE
Chengdu
Sichuan
October 1, 2023, 1:00 pm
-
October 3, 2023, 10:00 pm
金沙遗址路2号(青羊大道)
Chengdu
Sichuan
October 29, 2023, 6:00 pm
-
10:00 pm
东郊记忆·成都国际时尚产业园记忆长廊1F(成华区建设南支路1号)
Chenghua
Sichuan
July 22, 2023, 6:00 pm
-
October 21, 2023, 10:00 pm