Profile
The Full Moon is coming!
Celebrate the start of Golden Week with a ride around town!
When: October 1st, 9 pm- late
Where: We'll start from Great Leap Brewing in Yulin, explore some of the back streets, follow the river and find our way to Tim's Texas Bar-B-Q for a refresh, then riding out again and finishing back at Great Leap.
Ticket: FREE!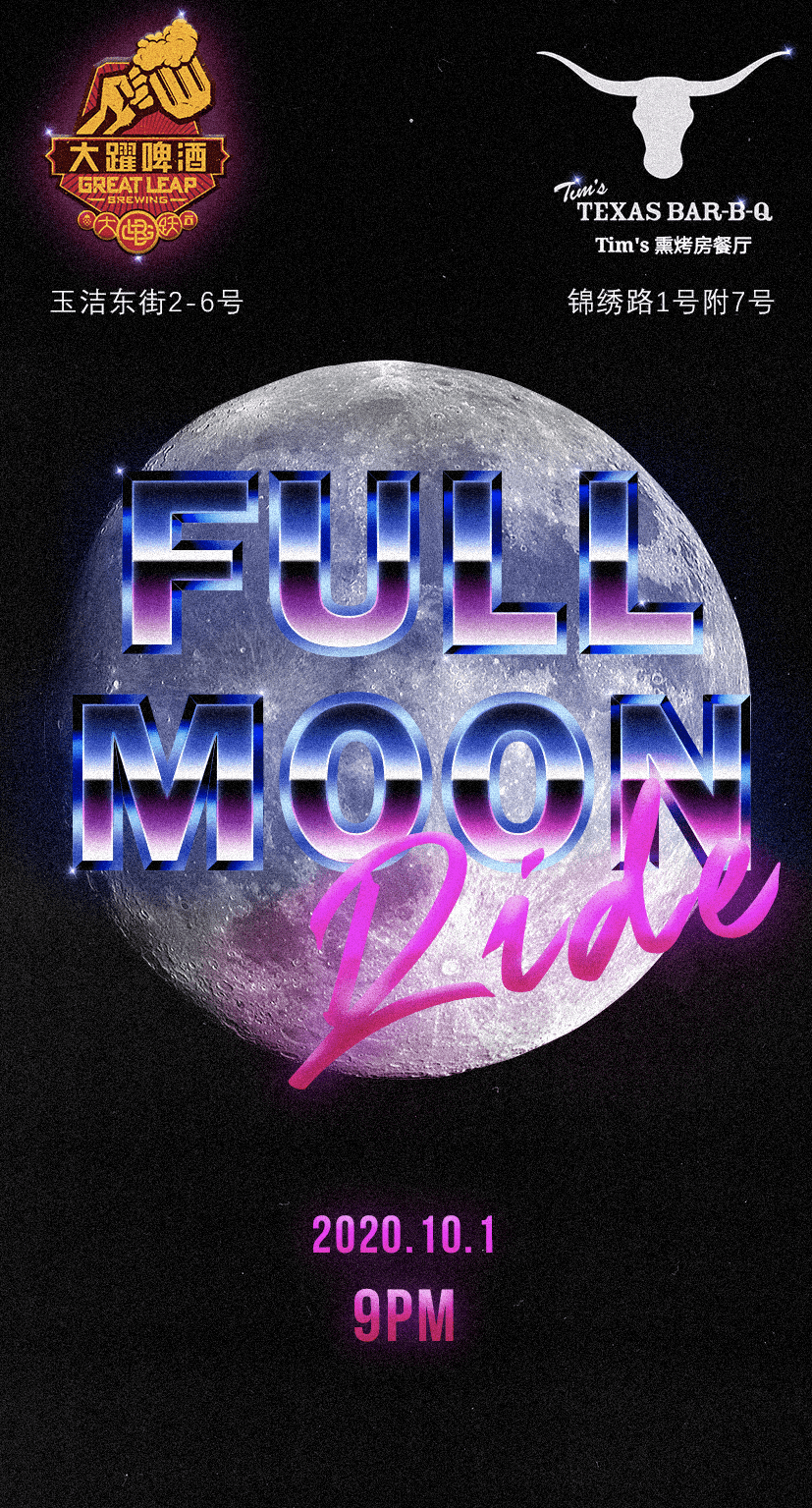 Joel and Maggie have some great offers on for us:
Great Leap
-Two select beers @ 25rmb a pint
Tim's Texas Bar-B-Q
-Margarita on Happy Hour price
-Stella at 30rmb
-20% on BBQs and Burgers
This is a no-pressure ride, so if you're happy staying somewhere or leaving early, please do! As always, Shared Bikes are welcomed, but not recommended.
The weather is turning very Cyberpunk, so the music is going to reflect that with a large selection of Retrowave/Synthwave that will ease into some better-known tracks as we go.
*Light rain, we still ride! Heavy rain, we don't ride*
Come and join us!
Reviews
More Events
锦江区望平街23号纸箱厂2F
猛追湾街道 / Mengzhuiwan
Sichuan
November 27, 2021, 9:30 pm
-
11:59 pm