Profile
October 30th: UK Alumni Mixer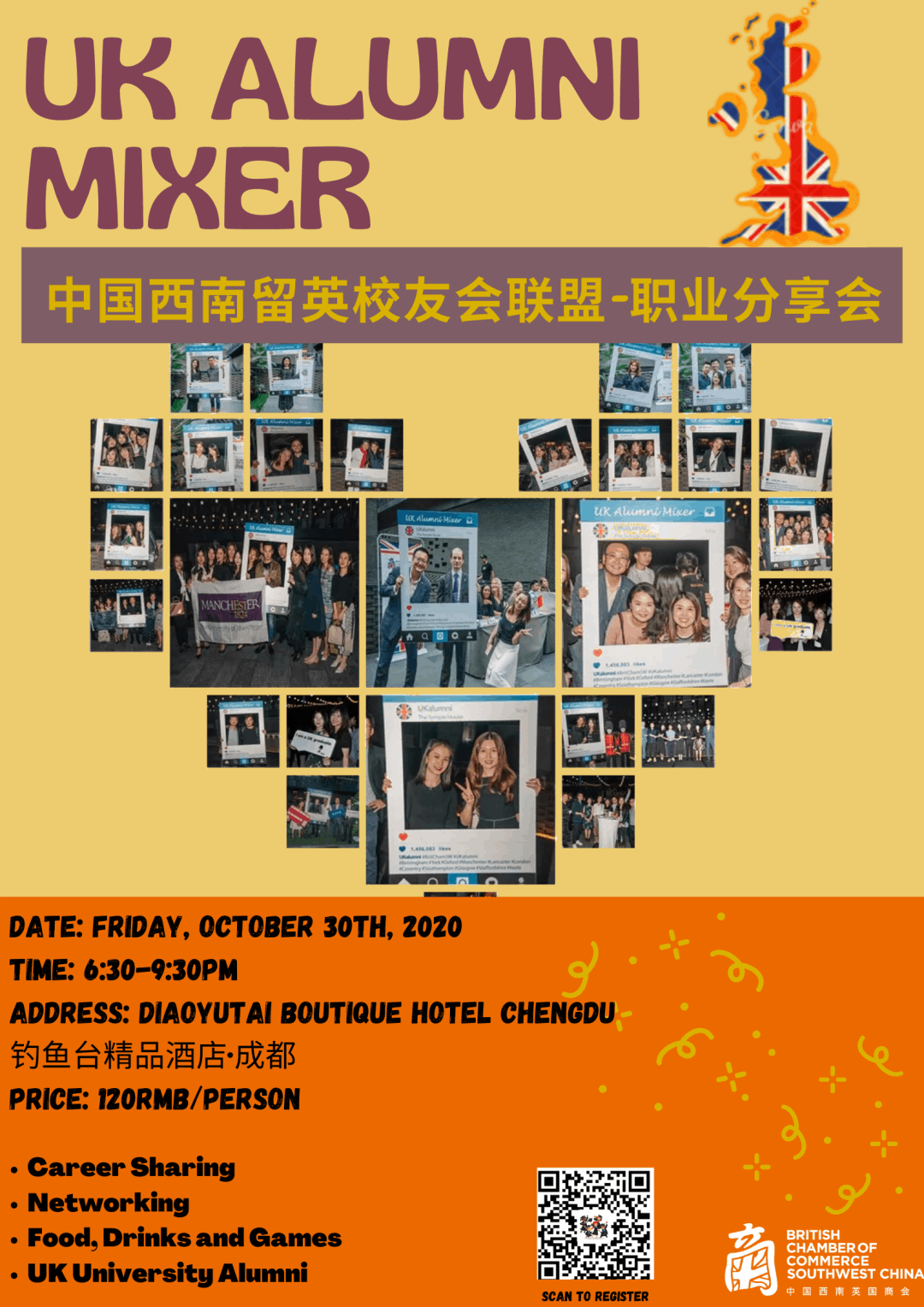 The British Chamber of Commerce SW China is hosting the 2020 UK Alumni Mixer at Diaoyutai Boutique Hotel Chengdu on 30th (Friday) October. The 2019 UK Alumni Mixer saw the formally launch of the UK Alumni Southwest China Alliance, which includes the representatives from seven major UK universities.
Are you an alumni of a British University working in China?
Are you seeking to better develop your business network and build a greater range of contacts?
We want to hear your experiences, tips and opinions on the opportunities, challenges and ways of working with businesses in China!
Please come along to this meet & mingle night!
18:45 – 19:00 Registration and networking
19:00 – 19:20 Welcome speech – British Chamber of Commerce and VIP Guests
19:20 – 20:20 Guest Speech (Career Insight Sharing)
20:20 – 20:40 Ice Breaking Games
20:40 – 21:30 Networking
Date/日期:
30th October, 6:30 – 9:30pm
Venue/场地:
Address/地址:
No. 38 Kuan Alley (Kuanxiangzi), Qing Yang District, Chengdu, Sichuan Province , China, 610015
四川省成都市青羊区宽窄巷子宽巷子38号
Tickets/门票:
120RMB
Reviews
More Events
高新区天府大道中段269号
Chengdu
Sichuan
December 3, 2022, 6:00 pm
-
10:00 pm