Profile
The 7th VQ outdoor yoga activity, let's have something special
This time we will go to the "South Asia" forest in Chengdu, chanting, yoga, sharing and discussing Indian culture together
A warm welcome to instructor Ujjvala, who has been engaged in yoga for 12 years and has traveled to India many times,
and instructor Ran who has international certification for yoga and aerobics.
They will bring the energy of yoga chanting, ancient musical instruments, yoga culture and Indian culture!
There are many types of yoga music rhythms. Although each represents a different state of mind, there is a commonality that makes you forget your own existence, relieve fatigue, and replenish energy!
Address: 金牛区景观路1号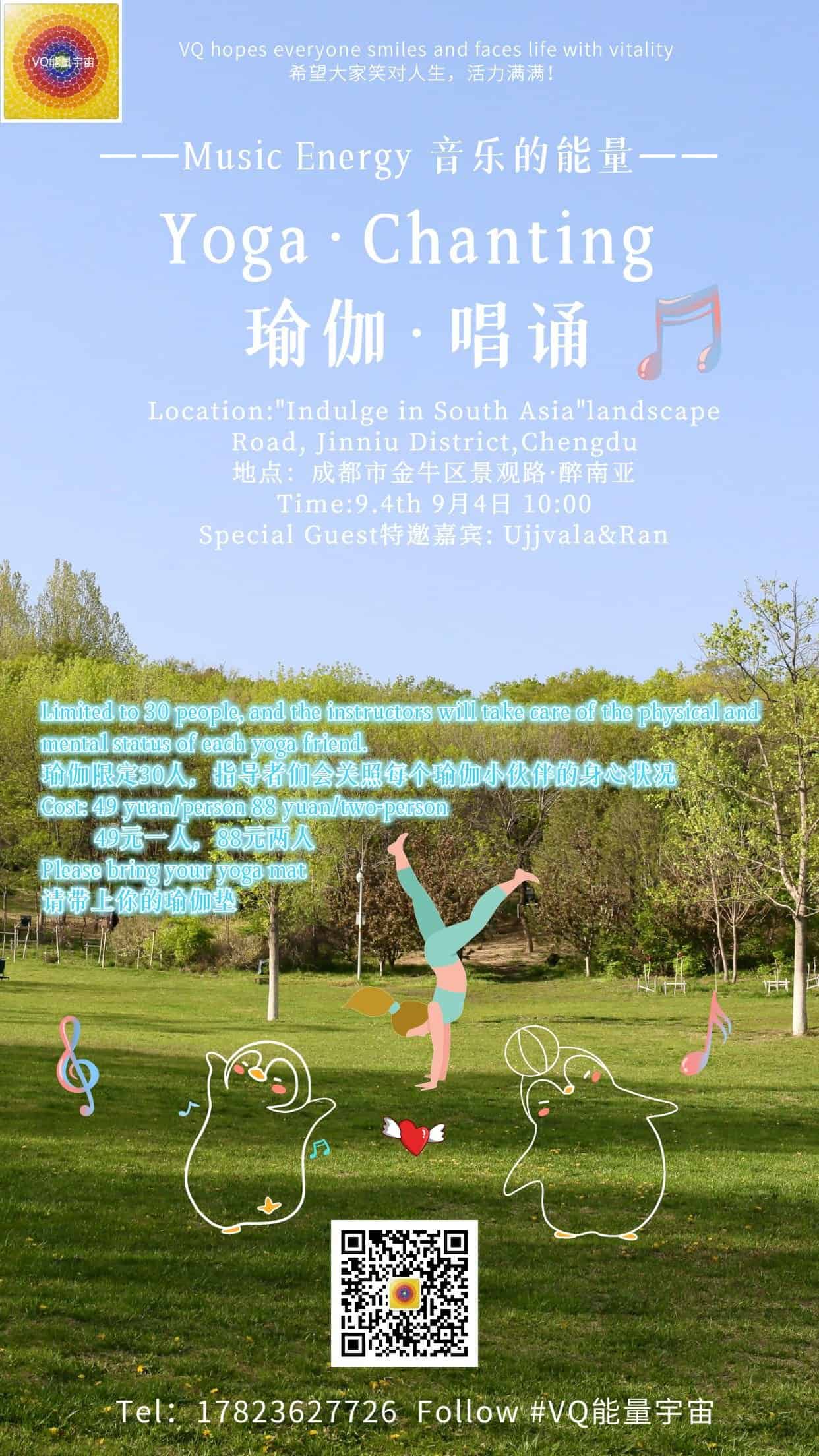 Reviews
More Events
November 30, 2021
-
December 4, 2021