Profile

Mickey: The True Original & Ever Curious Chengdu Stop
"It was all started by a mouse."
— Walt Disney
Curiosity is the power that propels us to explore boundaries.
Since Steamboat Willie, the first animated film with synchronized sound, hit the silver screen in 1928 in New York, a little dancing mouse—Mickey Mouse—has captured the hearts and minds of fans of all ages, across generations, around the world.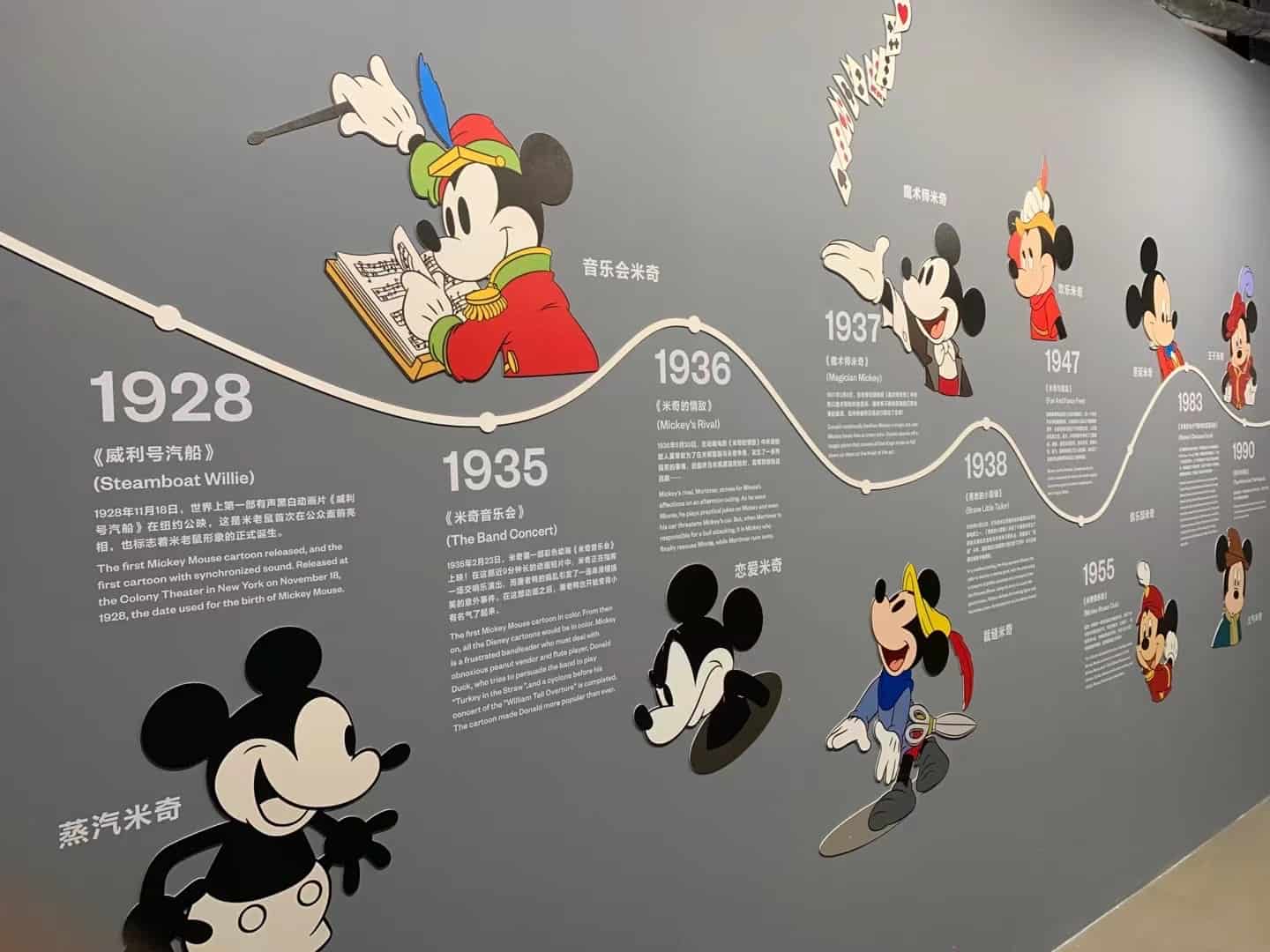 In the past 100 years, as societies, economies and cultures have developed and the spiritual needs of people changed, Mickey Mouse has grown from the protagonist of early animated short films to a global pop culture icon that has transcended cultural and regional differences and been a positive force of influence across animation, art and beyond. The spirit of optimism, curiosity and fearlessness that Mickey represents continues to propel the character to explore and push boundaries, making his legacy today as strong as ever.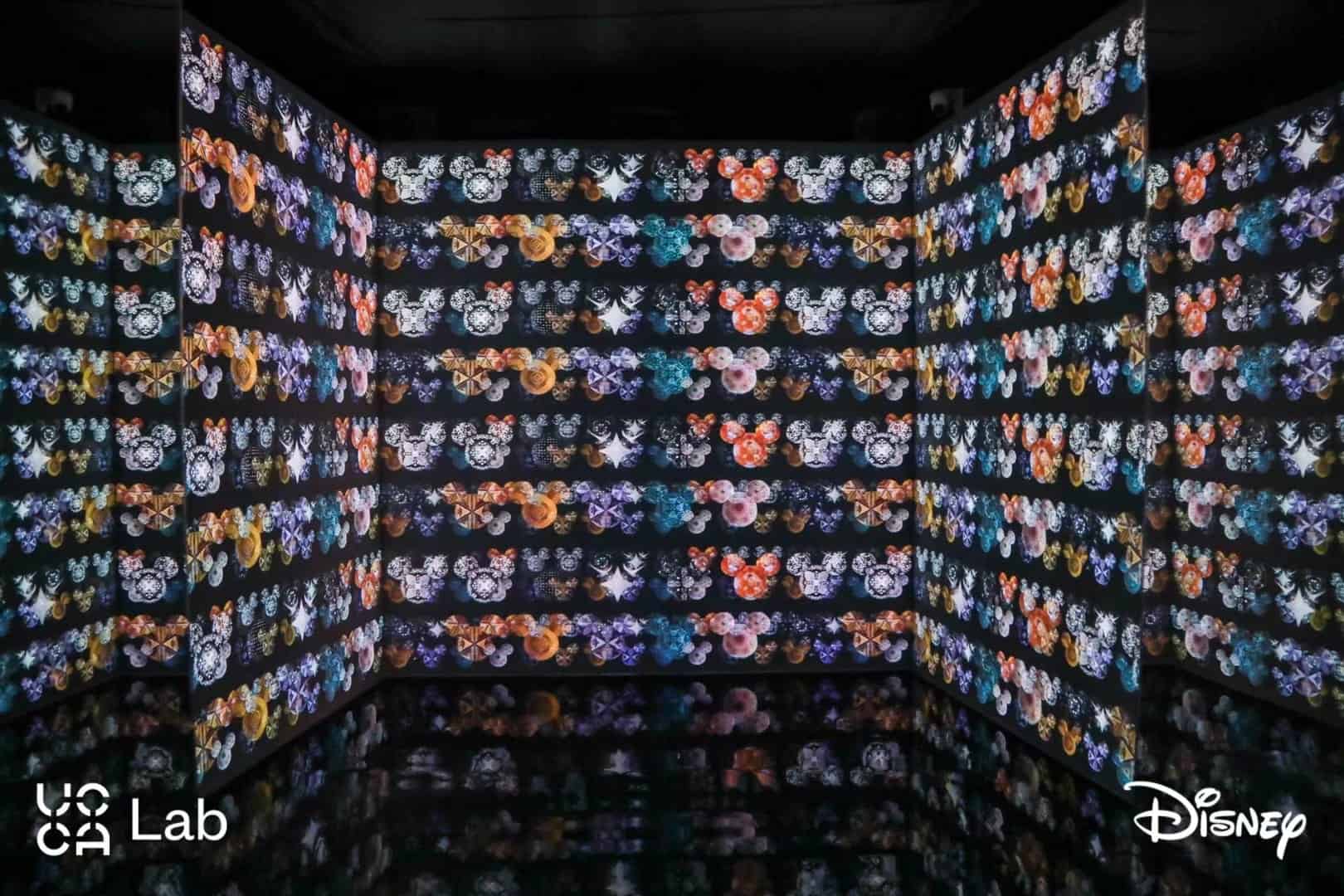 The "Mickey: The True Original Exhibition" first opened in New York City in November, 2018. To celebrate Mickey's 90th anniversary, Disney invited artists from diverse cultural backgrounds to reimagine the world's most famous animated character, sparking a fantastical exploration of the possibilities of what Mickey means to our times.
"Mickey: The True Original & Ever Curious" Shanghai stop presents Mickey Mouse inspired work that over 50 renowned global and local artists have created through various mediums, including painting, sculpture, calligraphy, installation, sound, performance, new media, as well as, historic pieces. This exhibition features a special section for the Shanghai Stop: "Mickey and/in China."
The design of the exhibition space stems from the theme "Ever curious." Creating a park-like open space, the dynamic exhibition invokes a spirit of exploration, inviting the audience to become part of Mickey's ever curious world.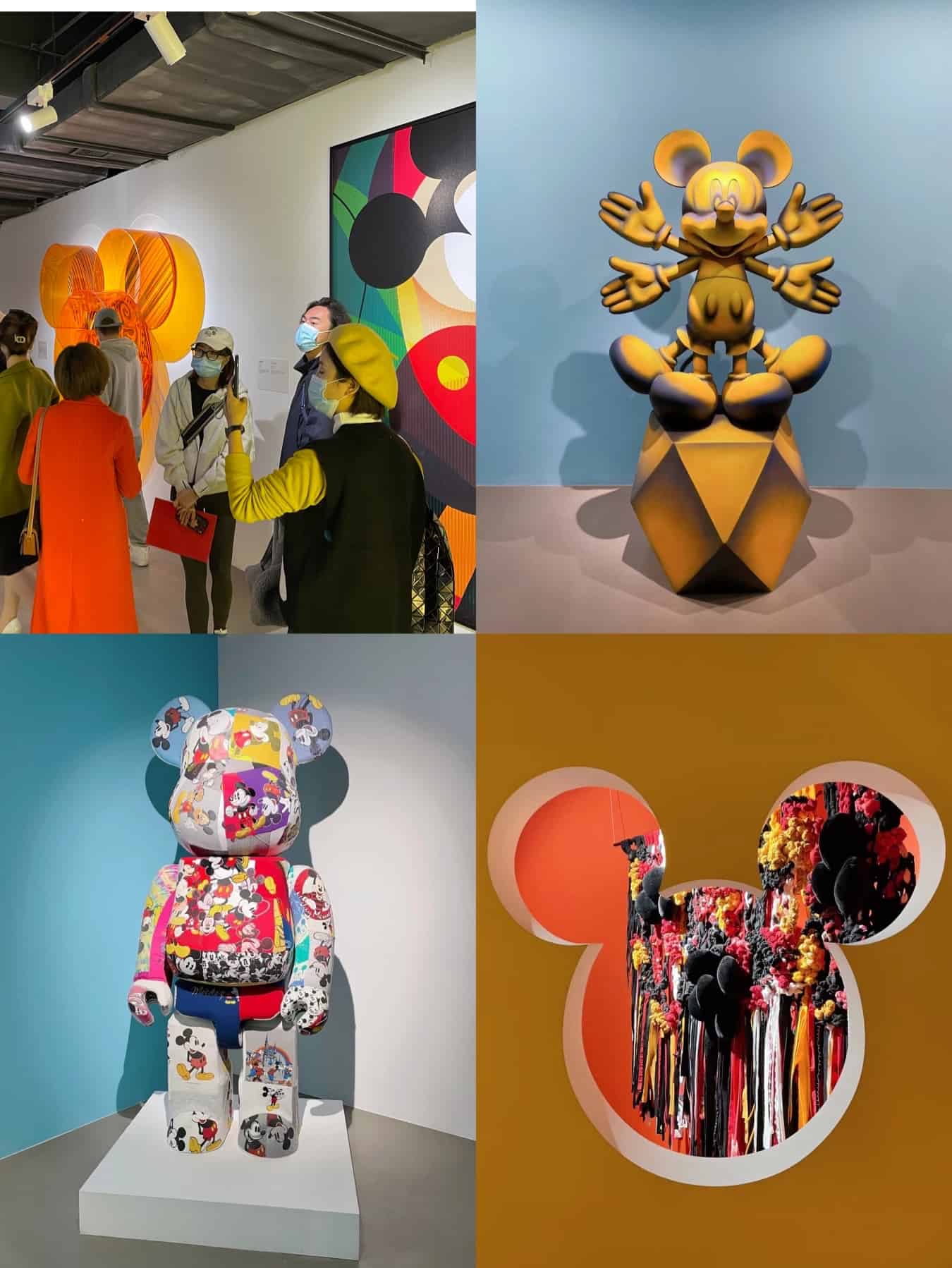 Disney and UCCA Lab present the Shanghai stop of the "Mickey: The True Original & Ever Curious" exhibition with support from chief sponsor Mercedes-Benz V-Class. Exclusive wall solutions are provided by Huarun Paints. The exhibition is co-curated by Darren Romanelli, You Yang, Zhang Liting, and Tang Tang. The exhibition space is co-designed by Shanghai Benyi Architectural Design with special thanks to Chengdu Partner Sino-Ocean TaiKoo Li Chengdu.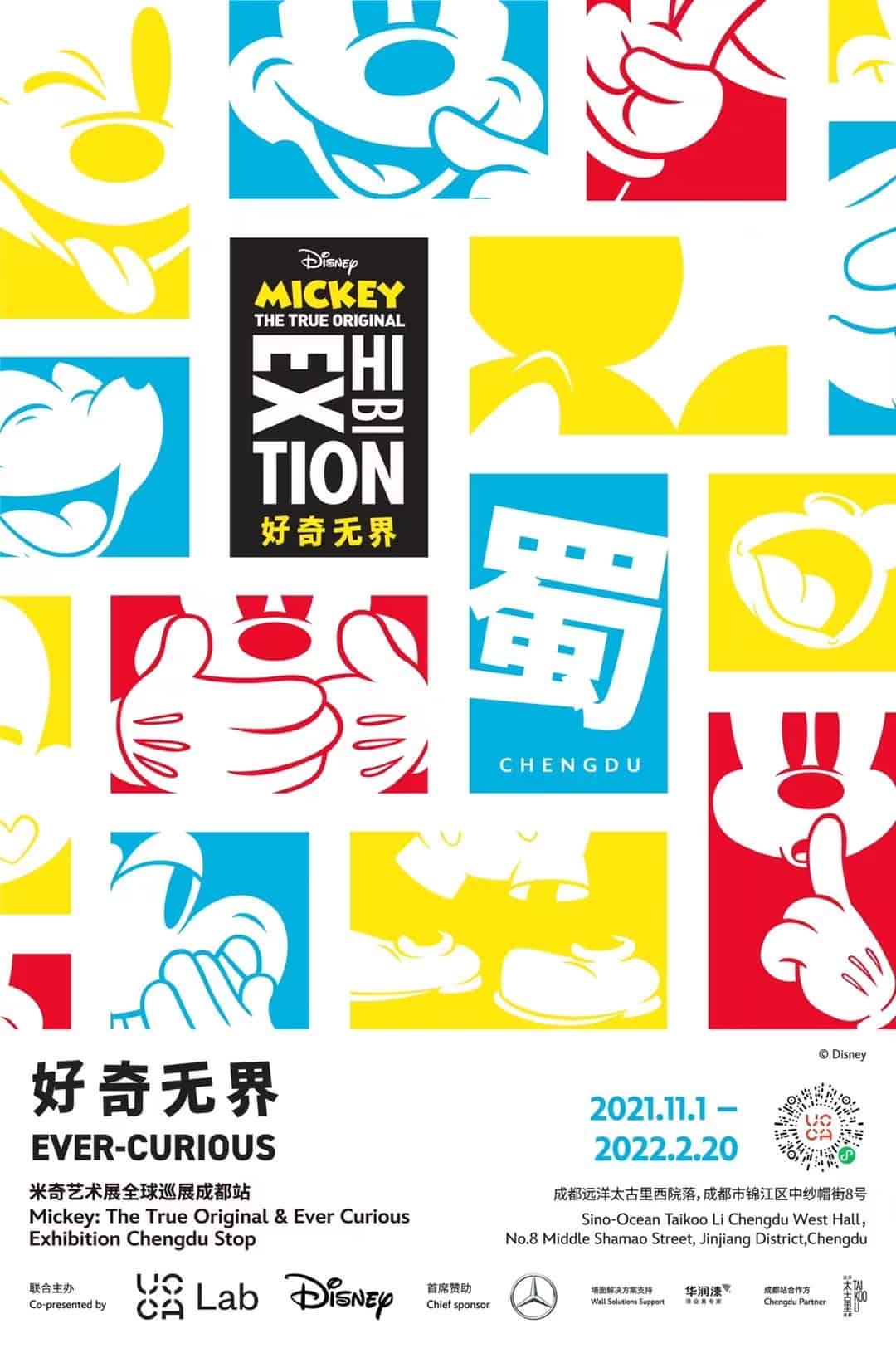 Exhibition Date: Until Feb. 20, 2022
Daily, 11:00 – 21:00
Last entry: 20:30
Tickets: 88-150RMB/person
(scan to book tickets )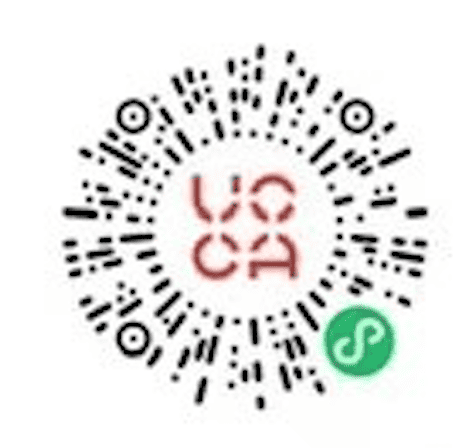 Venue: Sino-Ocean Taikoo Li Chengdu, West Hall
成都远洋太古里西院落
Address:
No.8 Middle Shamao Street, Jinjiang District, Chengdu
锦江区中纱帽街8号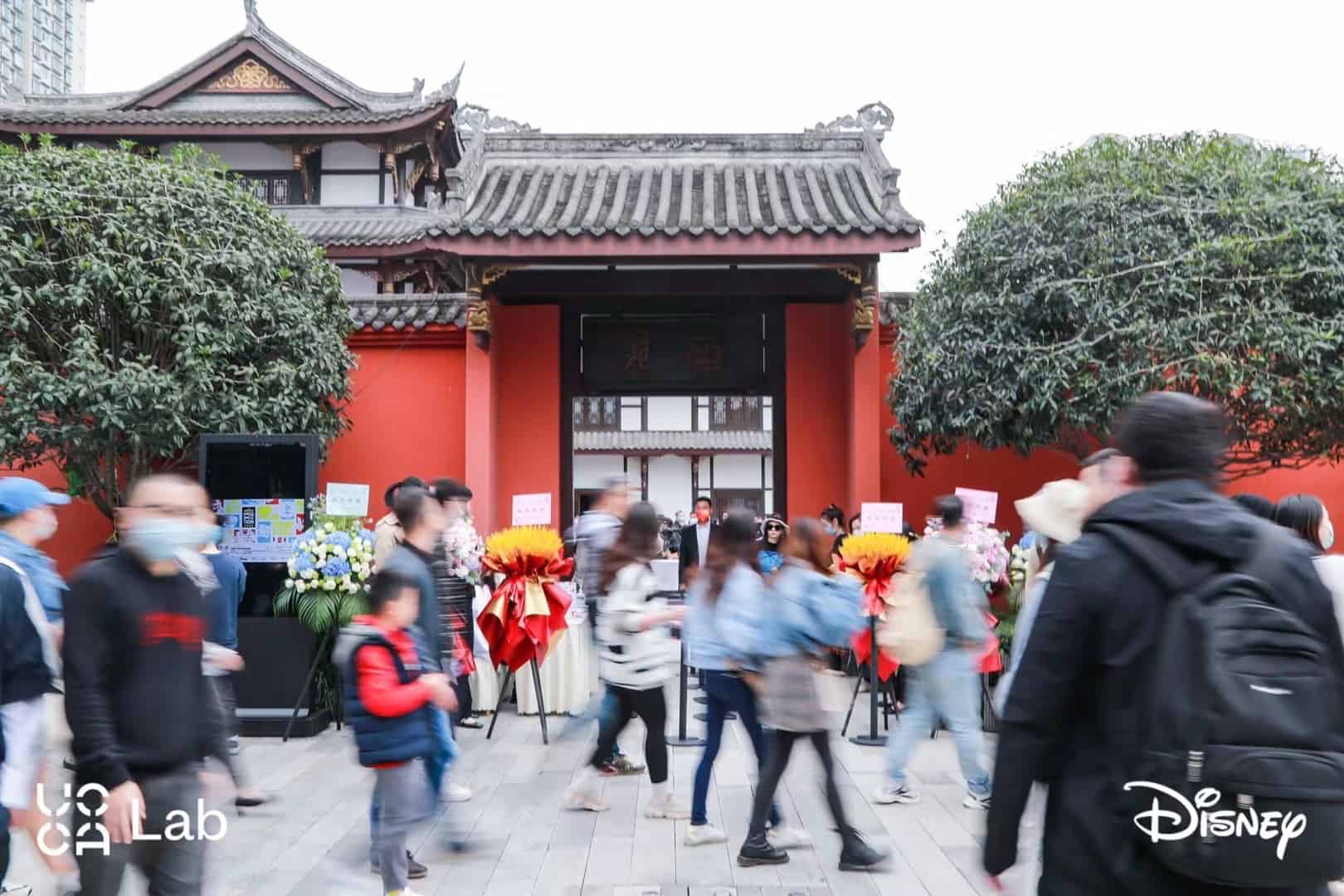 Reviews
More Events
Beer Nest, Jinxiu Road, Wuhou District
Chengdu City
Sichuan
May 27, 2022, 8:30 pm
-
10:00 pm
金牛区中环路金府路段府河摄影公园东侧
Jinniu District
Sichuan
January 26, 2022, 10:00 am
-
June 1, 2022, 6:00 pm
Section 1 Renmin Road South, Xihuamen, Xiyuhe, Chengdu City
Qingyang District
Sichuan
April 22, 2022, 10:00 am
-
September 23, 2022, 6:00 pm