Profile
The Temple Café at The Temple House Presents "Amazing Thailand"
The Temple Café at The Temple House is delighted to present "Amazing Thailand" this spring, in cooperation with The Royal Thai Consulate-General in Chengdu and The Tourism Authority of Thailand Chengdu Office, taking guests on a gastronomic adventure from 19 March until 22 May 2022! In addition, afternoon tea lovers can indulge in an exquisite tasting afternoon tea with auspicious Thai desserts in a casual, cheerful, and contemporary setting.
In order to bring authentic Thai cuisines to Chengdu, The Temple Café is honoured to invite Chef Kan Hongjumphon, Chef of The Royal Thai Consulate-General in Chengdu, to curate a series of Thai delicacies from various distinct regions of Thailand: the North, the Northeast and the Central Plains. With more than 15 years of culinary experience, Chef Kan provides intense training for The Temple Café's culinary team and shares tips and techniques in preparing authentic Thai dishes with fresh ingredients, embarking guests on an one-of-the-kind culinary journey.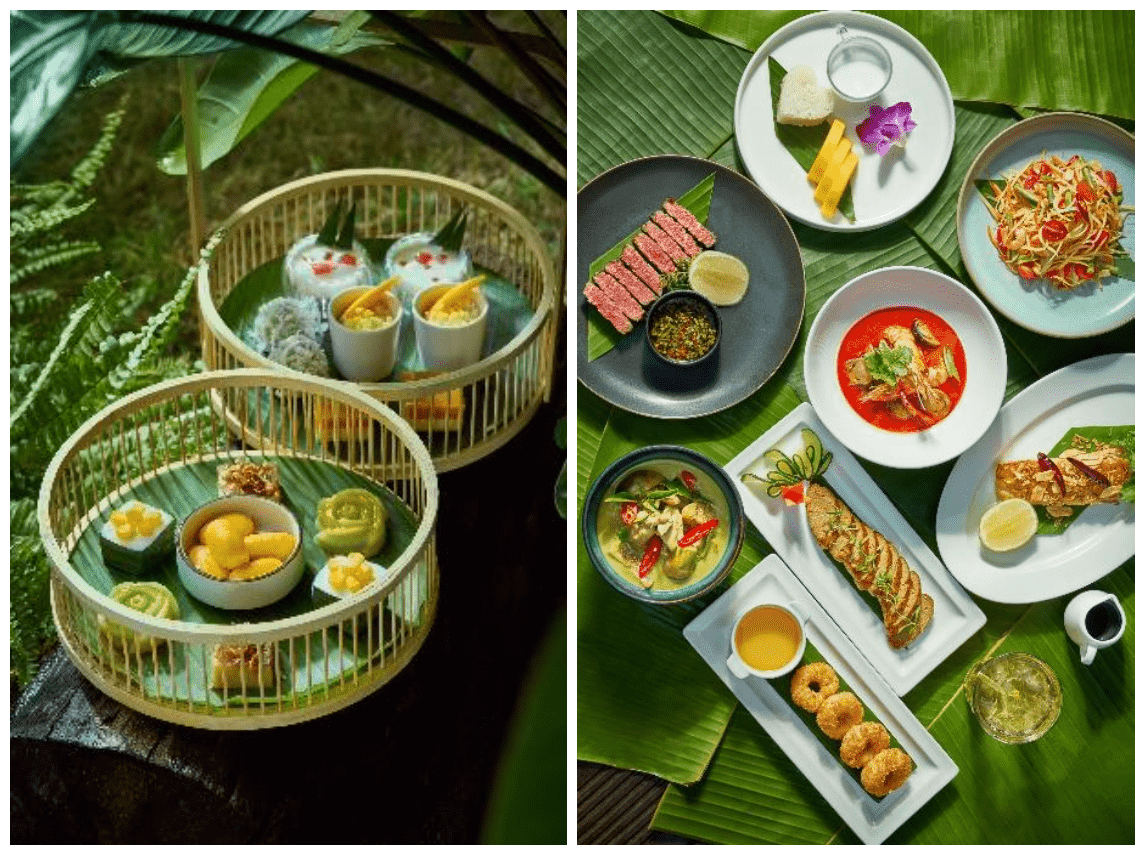 A Culinary Tour of Thailand
Thai cuisines encompass dishes from four distinct regions. The unifying factor is the way each uses spicy, sour, sweet and salty flavours to create vibrant and balanced tastes. Influenced by the people's way of life and traditional culture in the North, signature dish such as Northern Thai spicy sausage shows off the region's vibrant flavours. Thailand's Northeast Region, known as Isan, is famous for its grilled meats, strong fermented salads and heaped plates of fresh vegetables and herbs. It's signature dishes include the spicy and fresh Thai Papaya Salad and Beef with Thai Spicy Sauce.
Surrounded by The Chao Phraya River, cuisines from Thailand's Central Region are full of different flavours – spicy, sour, sweet and savoury, such as its most popular dishes Tom Yum Goong and Green Curry with Chicken. One of the cuisines that is heavily based around seafood, with spicy and sour taste of tamarind; Deep-Fried Fish with Tamarind Sauce is the best dish to awaken your taste buds!
Thai Afternoon Tea
The new afternoon tea set offers a diverse array of Thai flavours created by Chef Kan together with Chef Tony Xu, Executive Sous Chef of The Temple House. Delicious desserts include traditional Thai sweets, such as Coconut and Rice Flour Cake with Pandan Leaves, Steamed Pandan Layer Cake, and Pandan Coconut Roll. Creative flavours include Thai Taro Custard-coconut, Egg Scallion Oil Cake, Green Beans, and Duck Yolk Dessert with Jackfruit. Priced from RMB298 for two.
Prices is subject to 10% service charge and 6% VAT on the total bill. For more event details or reservations, please call + 86 28 6297 4191 or email to thetemplecafe@thetemplehousehotel.com
Time:
Lunch: 11:30am – 2:30;
Afternoon Tea: 2pm – 5:30pm;
Dinner: 5:30pm – 9:30pm
Address:
The Temple House, 81 Bitieshi Street, Jinjiang District
锦江区笔帖式街81号
Tel.: 028 – 6636 9999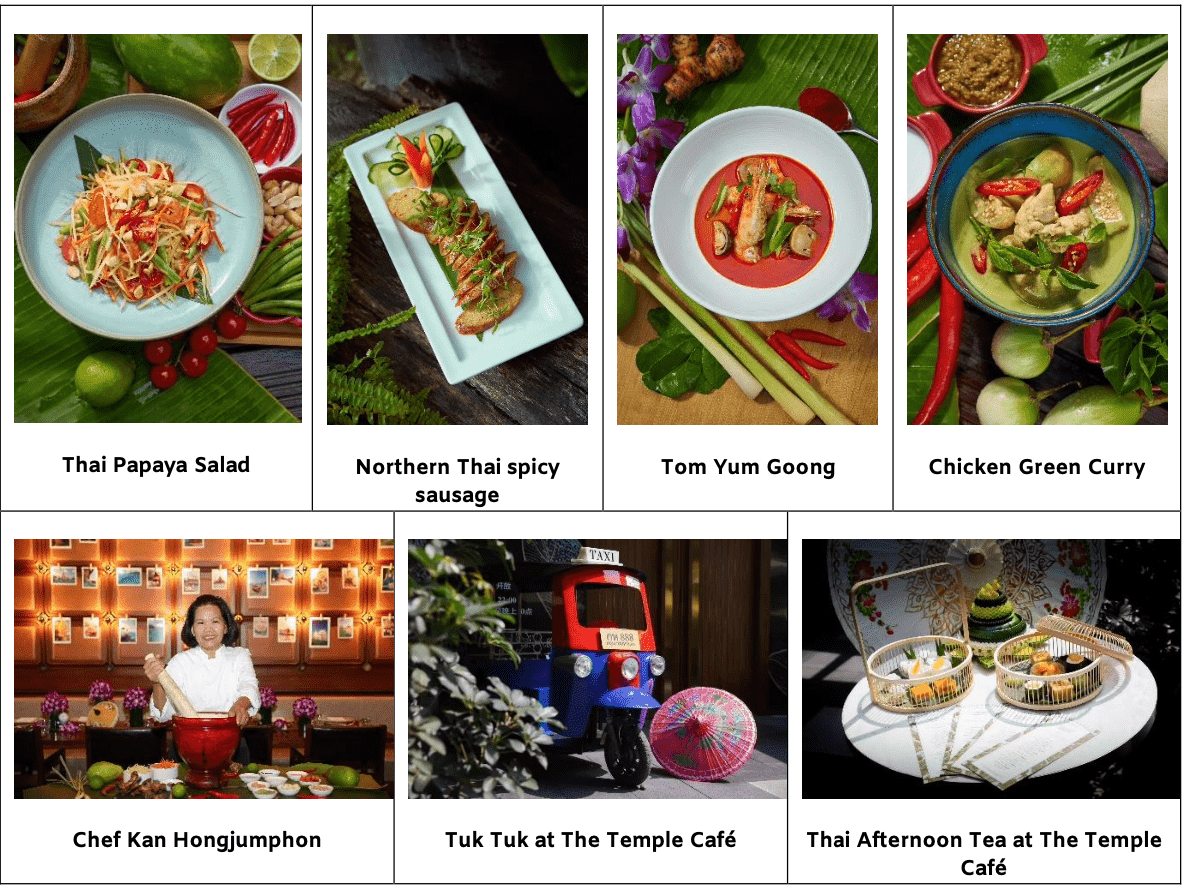 Reviews
Place
More Events
高新区天府大道中段269号
Chengdu
Sichuan
December 10, 2023, 12:00 pm
-
3:00 pm
武侯区大学路11号
Chengdu City
Sichuan
December 16, 2023, 6:00 pm
-
10:00 pm
高新区天府大道中段269号
Chengdu
Sichuan
November 24, 2023, 6:01 am
-
December 31, 2023, 11:59 pm