Profile
Dawn Bistro 多恩餐厅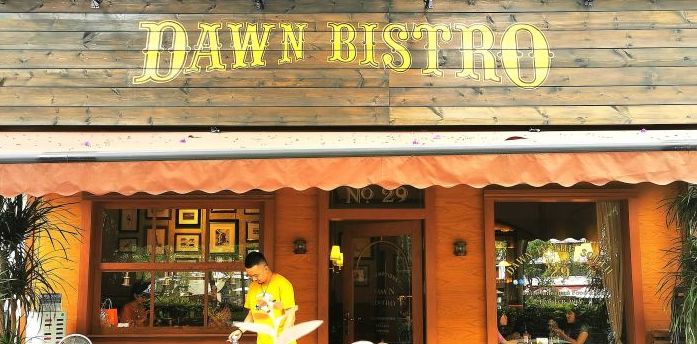 We'd seen quaint looking photos of this pocket-sized bistro, on the other side of the river to Wangping Street (home to Happa Happa and Tease) and were keen to check it out. When we arrive, on a weekday evening, it's bustling, and we have to wait for a table.
The door states that Dawn Bistro is Latin, but there's a Hemmingway Quote on the door, and the walls are peppered with Americana. Our buddy points out that Hemmingway DID spend time in Peru, but the decor looks like it was lifted straight out of a small town, in middle America.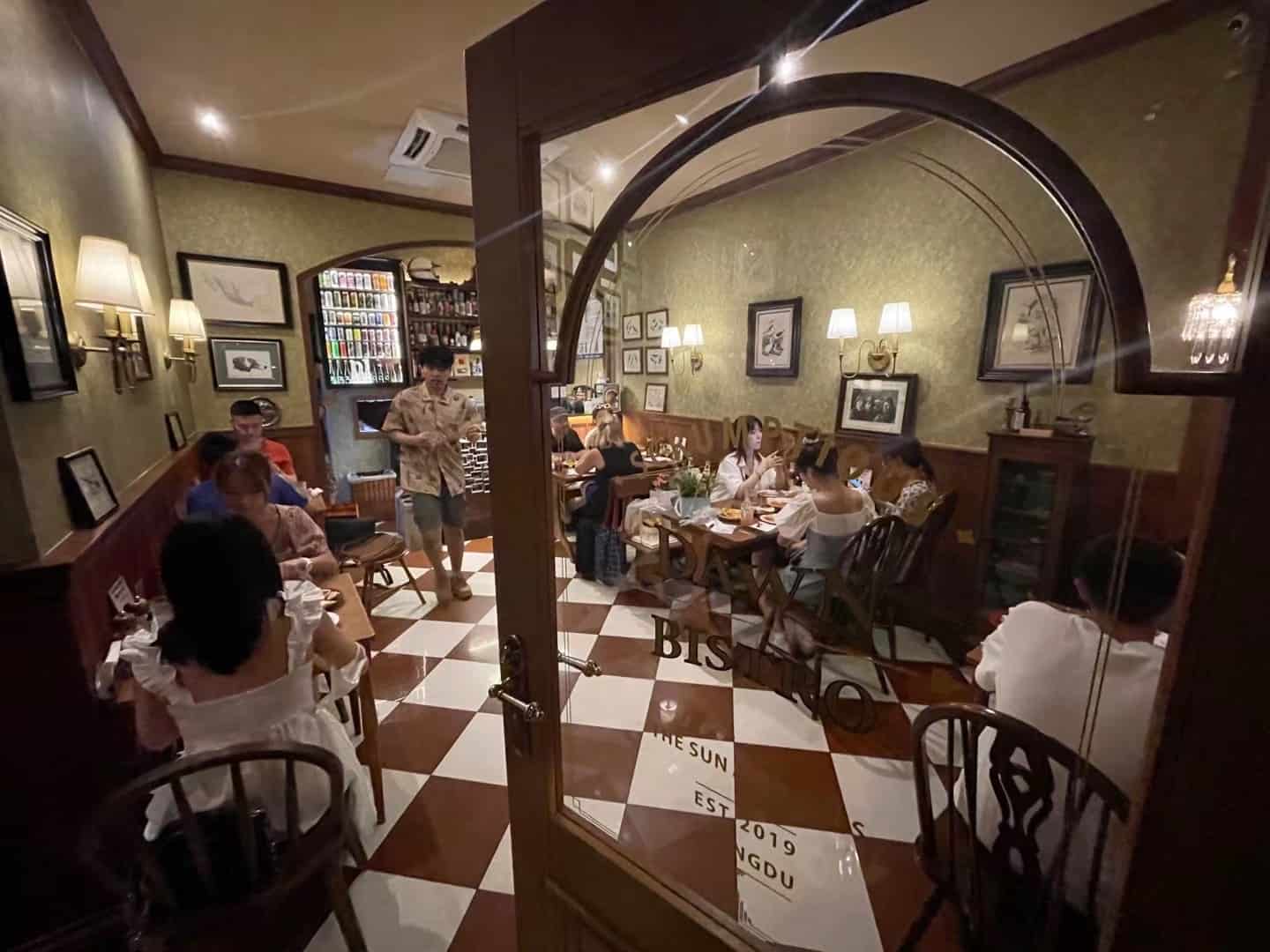 The compact menu has Tex-mex classics like nachos, quesadillas, burgers, and steaks. They have a really extensive range of (canned) craft beers, and juices. The place is crying out for a cocktail list – it would be the perfect place to enjoy an Old Fashioned, or Whiskey Sour after work.
First to arrive at our table were the chicken tacos (32RMB), and we began to realize that nothing about this meal, would taste anything like home… but that was okay. It was surprisingly good.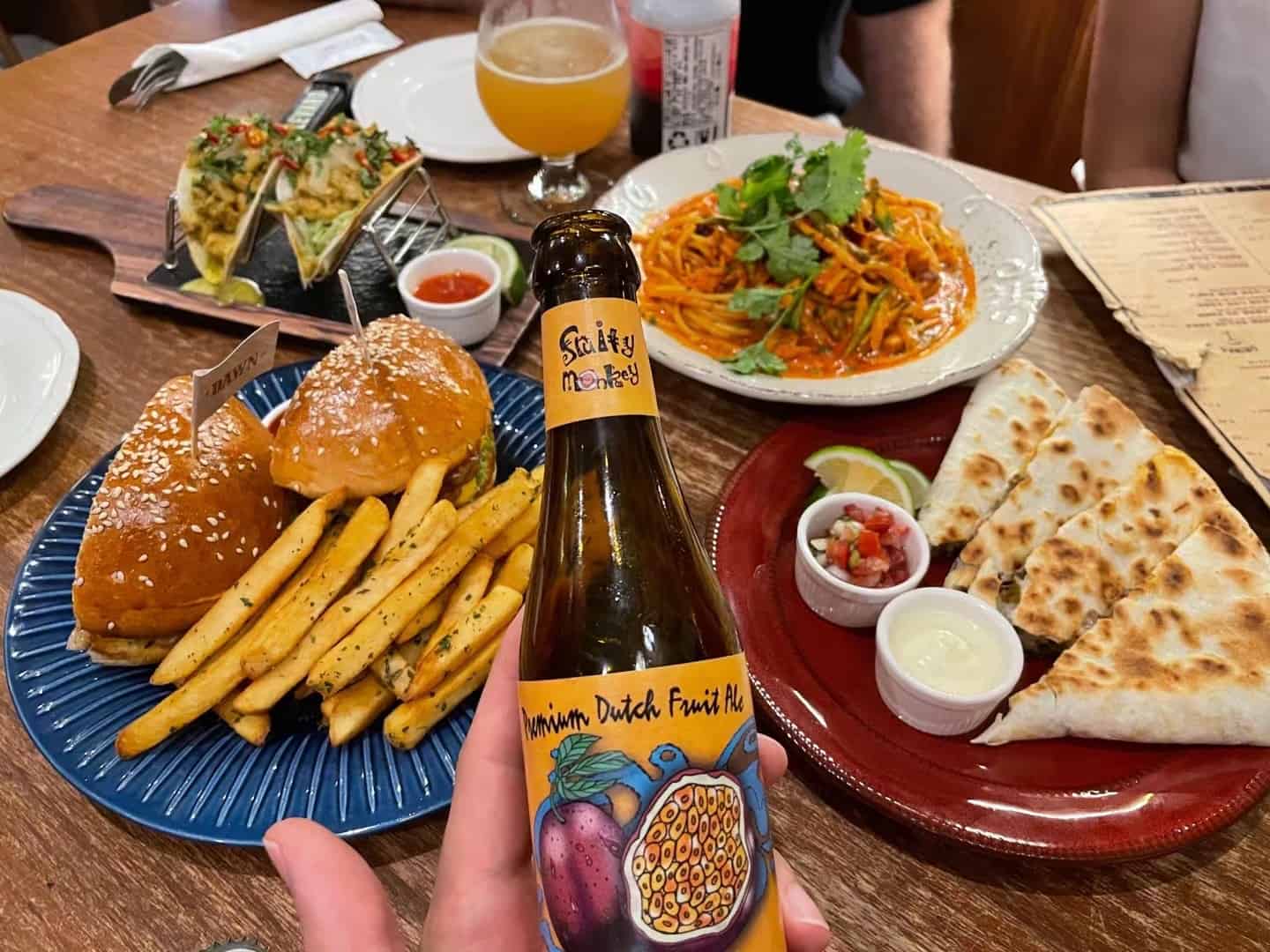 It reminded us of Burger joints, or Italian bistros we'd visited in Japan, with wild interiors, where the food was nothing like we expected, but all prepared by someone with a strong understanding of local tastes, who really knew their stuff.
The chicken tacos had a subtle curry flavor. But everyone liked them. The Tomahawk steak (328RMB), was served rare, and heaped with fiery pepper corns. The quesadillas (48RMB) were the only thing that left us feeling a little flat – but our attention quickly turned to a steaming bowl of spaghetti (58RMB) with crawfish sauce, that packed a rich, spicy, umami punch. The burger and fries (68RMB)  were decent, and we will go back to try the Red Curry Chicken Sandwich (58RMB).
Opening time:
Daily, 15:00-22:00
Price:
Ranges from RMB 68-120
Address:
No. 29 Dong'an South Road, Jinjiang District
锦江区东安南路29号
Tel.:
19180626676
Reviews
More Locations
高新区富华北路666号UPark公园B栋
Wuhou
Sichuan