Profile
Gili's Restaurant and Bar
Family-friendly bistro Gili's Restaurant & Bar is one of the foodie hotspots on Tongzilin South Road.
Opening Time:
Daily from 11 am to 11 pm
Address
9 South Tongzilin Road, Wuhou District
武侯区,桐梓林南路9号
Tel.:
 028 6391 4889
13916057095 SUE

Chengdu-Expat critics
GILI's bistro, near Burger Austine, and is run by the lovely Sue. Sue studied at culinary school and worked alongside Michelin chefs in Shanghai and Hong Kong – before her opening her first solo venture.
The menu changes frequently and is a chalkboard on the wall kind of affair. We started with a hearty goulash (38RMB), followed by the spicy bucatini bolognaise (45RMB) and bacon and mushroom pizza (S60RMB/L80RMB). The steak with (slightly sweet) peppercorn sauce, has to be ordered a day in advance. Sue is also cooking up a range of cakes of which the cheesecake (28RMB) was our favourite. It would be the perfect partner for an afternoon of people watching onto leafy Tongzilin Nan Lu.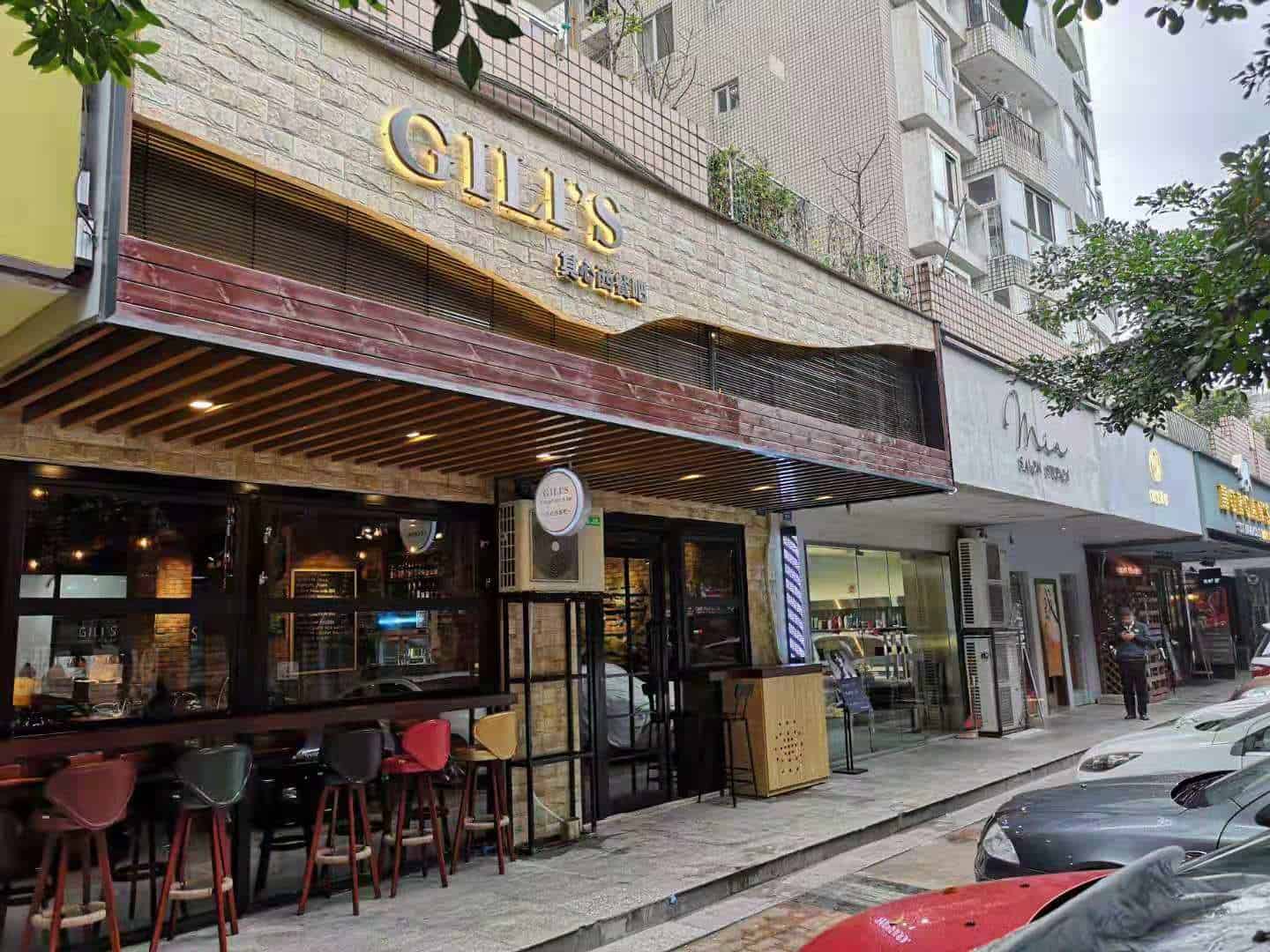 其心西餐吧位于桐梓林南路9号附9号,成立于2018年九月份。餐厅致力于提供高质量的西餐,包括牛排、披萨、意面、烩饭、甜品、各种鸡尾酒、红酒及扎啤。在餐厅经营不到八个月的时间里,我们获得了客人的一致好评并赢得了不少的回头客。应广大客户的要求,其心西餐吧在今年二月份完成了扩张工程,餐厅面积增加了一倍。其心西餐吧及其员工热烈欢迎您的大驾光临!
Reviews
Events
January 16, 2020, 11:00 am
-
11:00 pm
More Locations
高新区富华北路666号UPark公园B栋
Wuhou
Sichuan