Profile
Tucked away in a shiny new development near Chunxi Road, on a row of cool looking new bars and restaurants, sits William from Taiwan's homage to America… or a sort of cyber-punk version.
The restaurant is almost worth a visit just to meet William himself. As we walk in, he launches into a long explanation that Suzanne Vega's song Tom's Diner was one of the most sampled songs in the world (he has a copy), then the subject of court case with the band Fall Out Boy, then a venue in the 2021 Tom's Diner in Cyberpunk 2077…
Lost? Us too, but we were finding it hard to concentrate, because of the quiet hum of the fridge by the door, piled high with dreamy curls of gelato… but more on that later.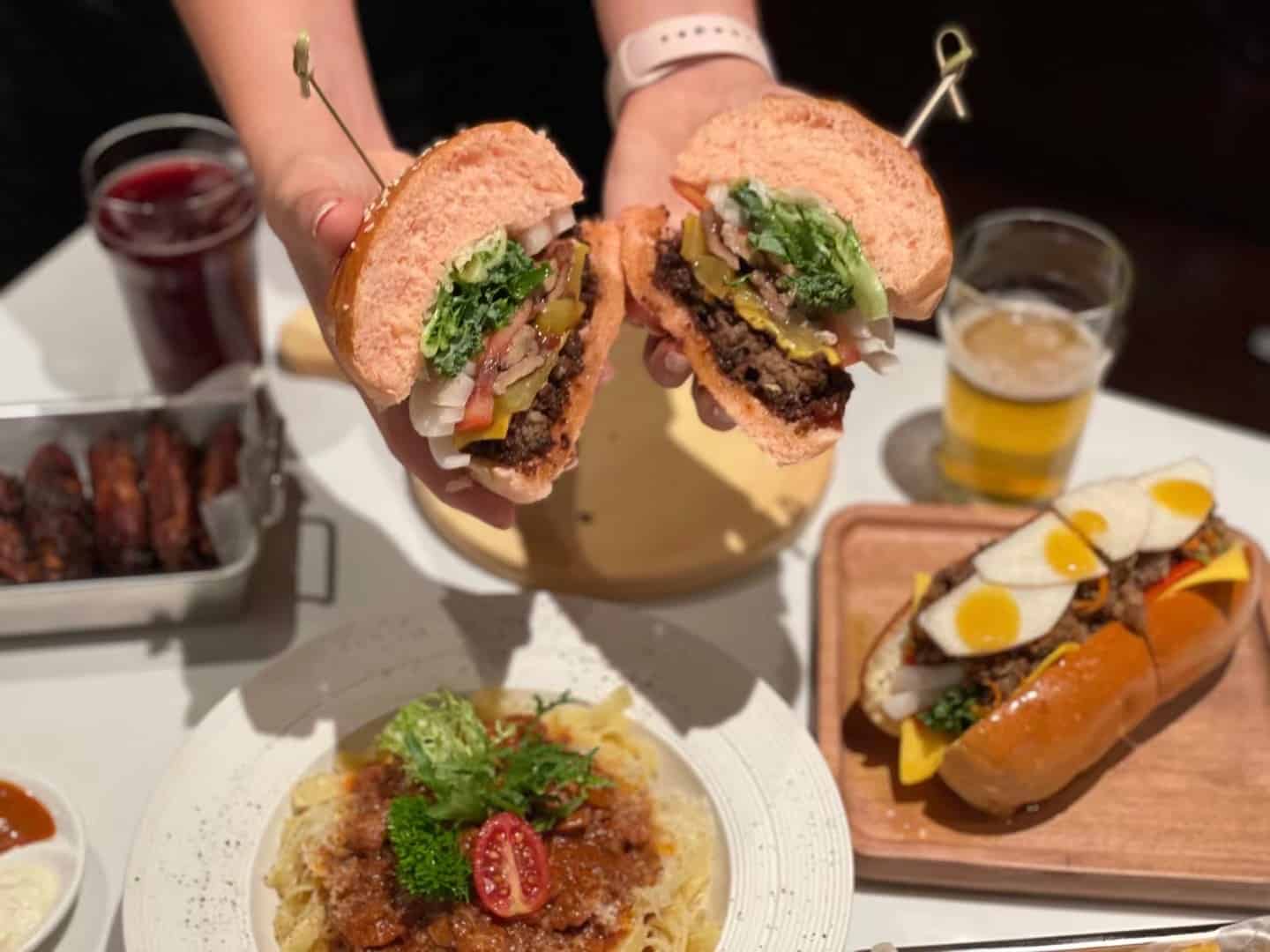 The menu is not for American purists. There are fries, and wings, and burgers, served with fruity, tangy sauces – but also tagliatelle, quiche, and a bulgogi dog served with pear (90RMB).
The burgers (from 78RMB) are made with pink (yes pink) buns, and a wagyu blended patty imported from Australia. The patties are served very crispy. We had the foie gras burger (158RMB), which had a pretty generous serving of the stuff.
The mini-quiches, although not what were expecting from a diner, were delicious – with a light, and buttery shortcrust.
They have a decent craft beer selection, home-made fruit sodas, and also serve hard (and soft) shakes, using their own gelato.
And this is where it gets exciting; they make on-site pistachio, chocolate, vanilla, and sea salted chocolate soft iced cream – which steals the show. It's heavy on the salt, in a good way, and really rich. Have it on it's own, or served in a bun for an asian twist.
Come for the gelato. Stay for William, he's sure to entertain.
Here we are, Tom's Diner in Chengdu.
https://facebook.com/TomsDinerChengdu/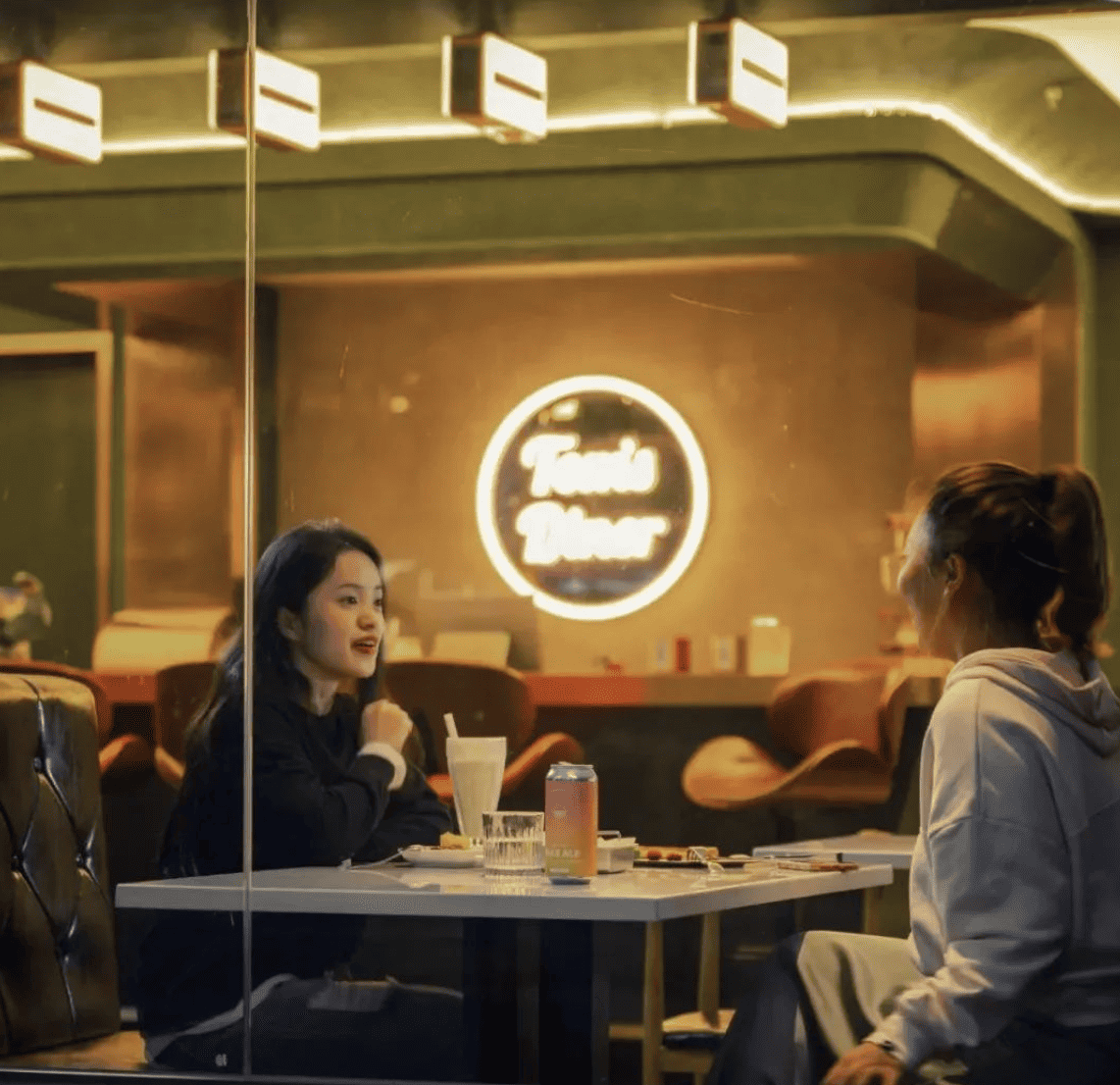 Address: 
No. 1-5-6, Chunyangguan Street, Jinjiang District
锦江区纯阳观街1号附5-6号
Opening Hours:
Daily, 11:00-21:00
Tel.:
17744206761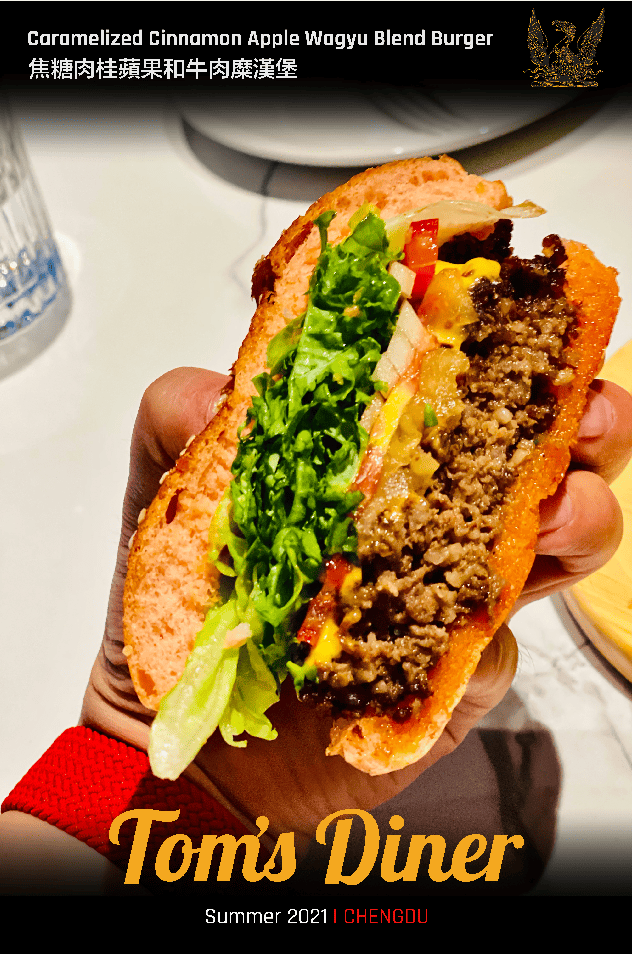 Reviews
More Locations
高新区富华北路666号UPark公园B栋
Wuhou
Sichuan