Profile
April 27 – July 28: He Xiangyu & Liang Chen Joint Exhibition
He Xiangyu: Roots
He Xiangyu, a Chinese artist to showcase his works at the 2019 Venice Biennale China Pavilion, will bring his solo exhibition Roots to Chengdu. It's the debut of He Xiangyu's Lemon Project, which can be traced back to his Palate Project. The former was first presented as a series of paintings on lemons. Using bright yellow to create visual hallucinations, he transformed the connection between the color and lemon into synesthesia: the visual fatigue caused by aggressive visual stimulation reminds people of the sour taste of lemon.
The exhibition Roots showcases four video works features lemon and the color yellow, an installation piece, and historical pictures. It is the first show of the artistic part of Lemon Project.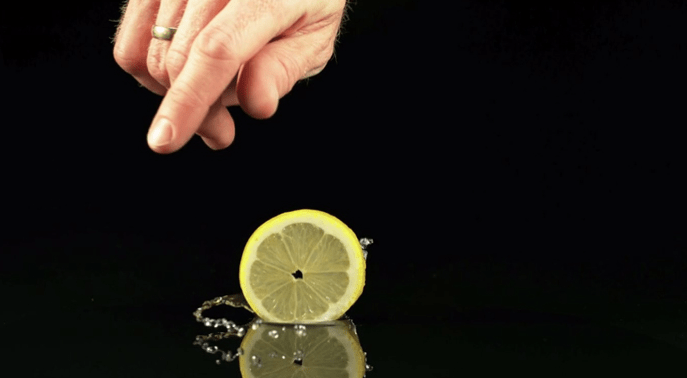 Liang Chen: Aleph
Aleph is the first letter in the Hebrew alphabet. As an artistic experiment in the context of architecture, Liang Chen's solo show is an immersive spatial installation. He set up seven interconnected black cavities in the exhibition hall, with their inner surfaces covered by seven kinds of clothing materials dressed by Liang from his childhood to the present. Clothing is regarded as the second skin of human beings, since it symbolizes personal memories and social mores. The objects and lights installed inside the cavities are symbols of the geological evolution of the earth and the process of human civilization. Every cavity can be regarded as an Aleph.
Date:
April 27th to July 28th, 2019
Address:
Roots exhibition 1F, Aleph exhibition 2F
18 Luzhen, Sect. 2nd, Lushan Ave.,South Extension South Renmin Rd.,
双流麓山大道二段十八号麓镇A4当代艺术中心,
Tel.:
85761265
Website: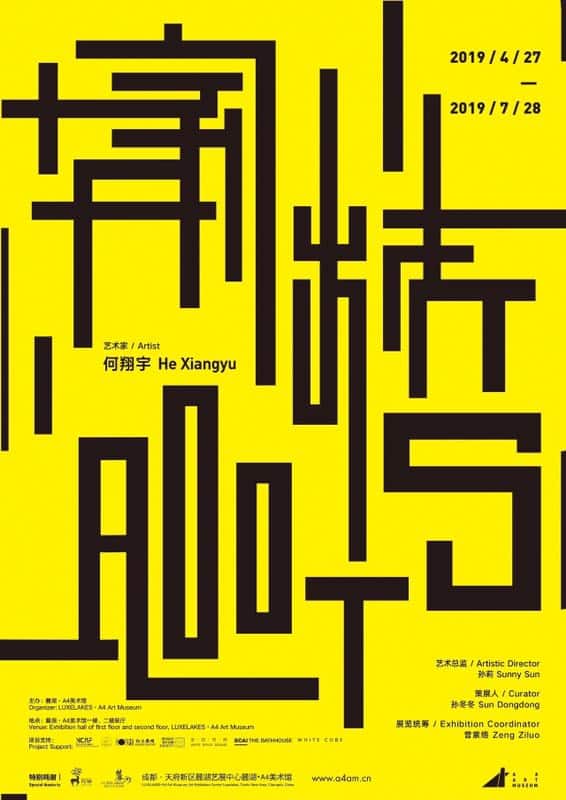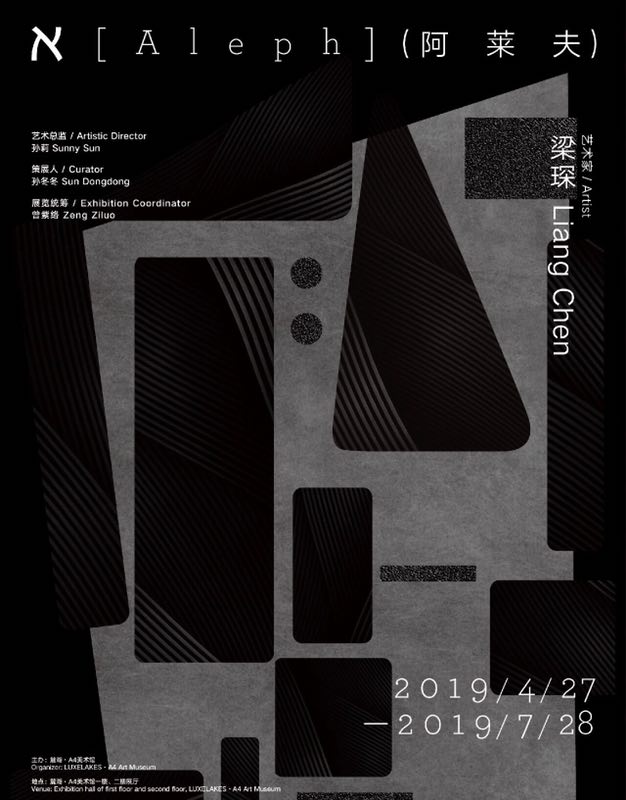 Reviews
More Events
June 3, 2023, 2:30 pm
-
5:00 pm
Different venues around Chengdu
Chengdu
Sichuan
May 22, 2023, 10:00 am
-
August 31, 2023, 6:00 pm