Profile
The Beer Nest Pub Quiz is BACK! But this time with a raunchy twist to celebrate Chengdu hosting the World Police & Fire Games. There will be 4 quiz rounds, each with a cheeky tiebreaker. At the end of each round there will be an extra special World Police and Fire Challenge for extra points:  Tug of war, mini-assault cause, drink like a fireman, water pistol throw down, handcuffed 3 legged race and more! Register your teams before Friday SPACES ARE LIMITED! 
Scan below and send 120 RMB deposit (exchangeable for beers on the day) to register. Teams: 3-6 people!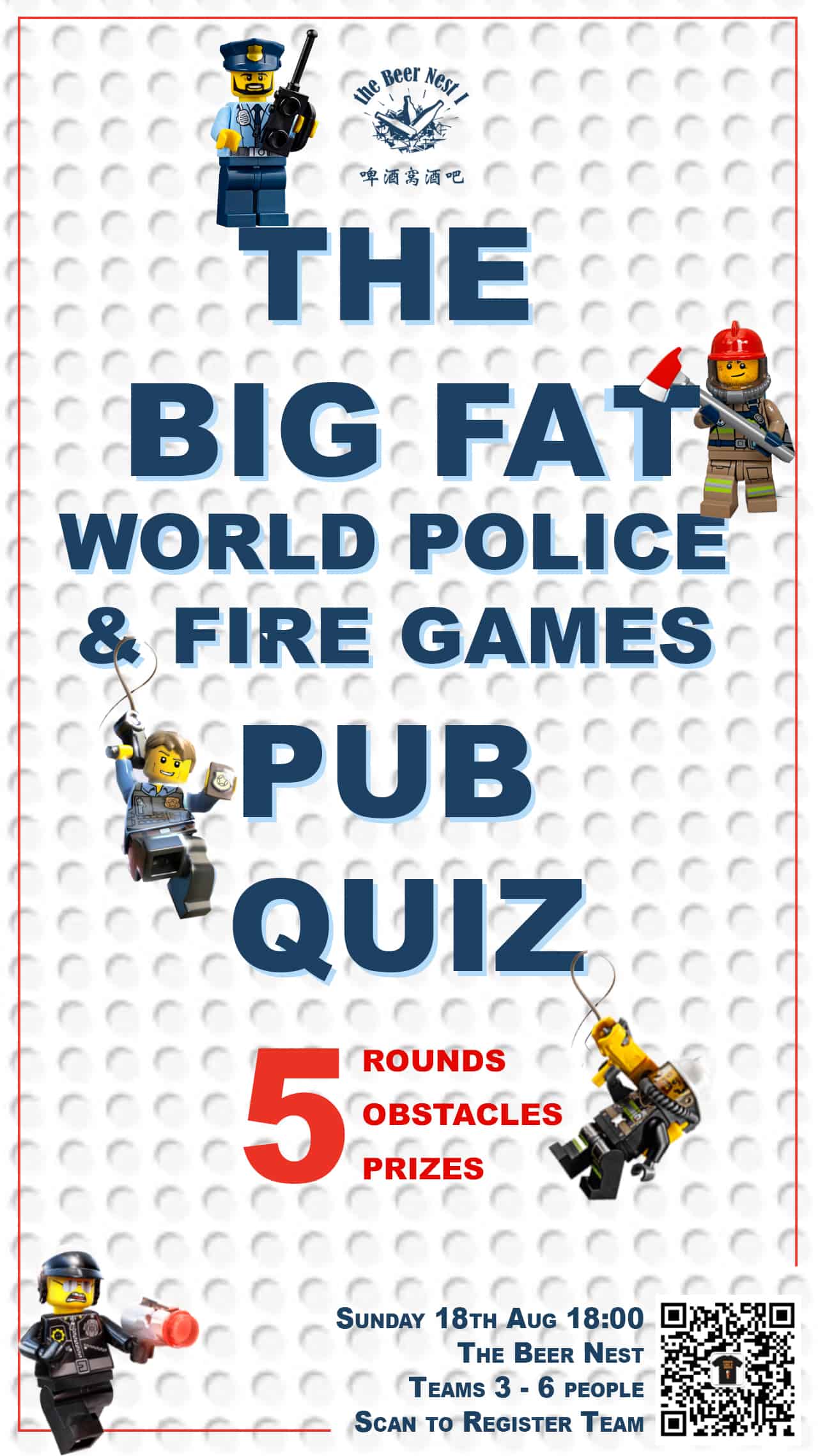 Join the teams teams that competed in the World Police & Fire Games for a drink after they came back from the closing ceremony around 7pm. The Belgian team will be there in full force, and other countries' firemen and police will join.
Venue: 啤酒窝 The Beer Nest, Bar:
Address: 武侯区,锦绣路34号附7号(保利中心平安银行对面,棕北国际楼下)
Wuhou District, Jinxiu Road 34-7 (opposite Poly Center Ping'an Bank, below Zongbei International)
Contact: Dieter 13730871837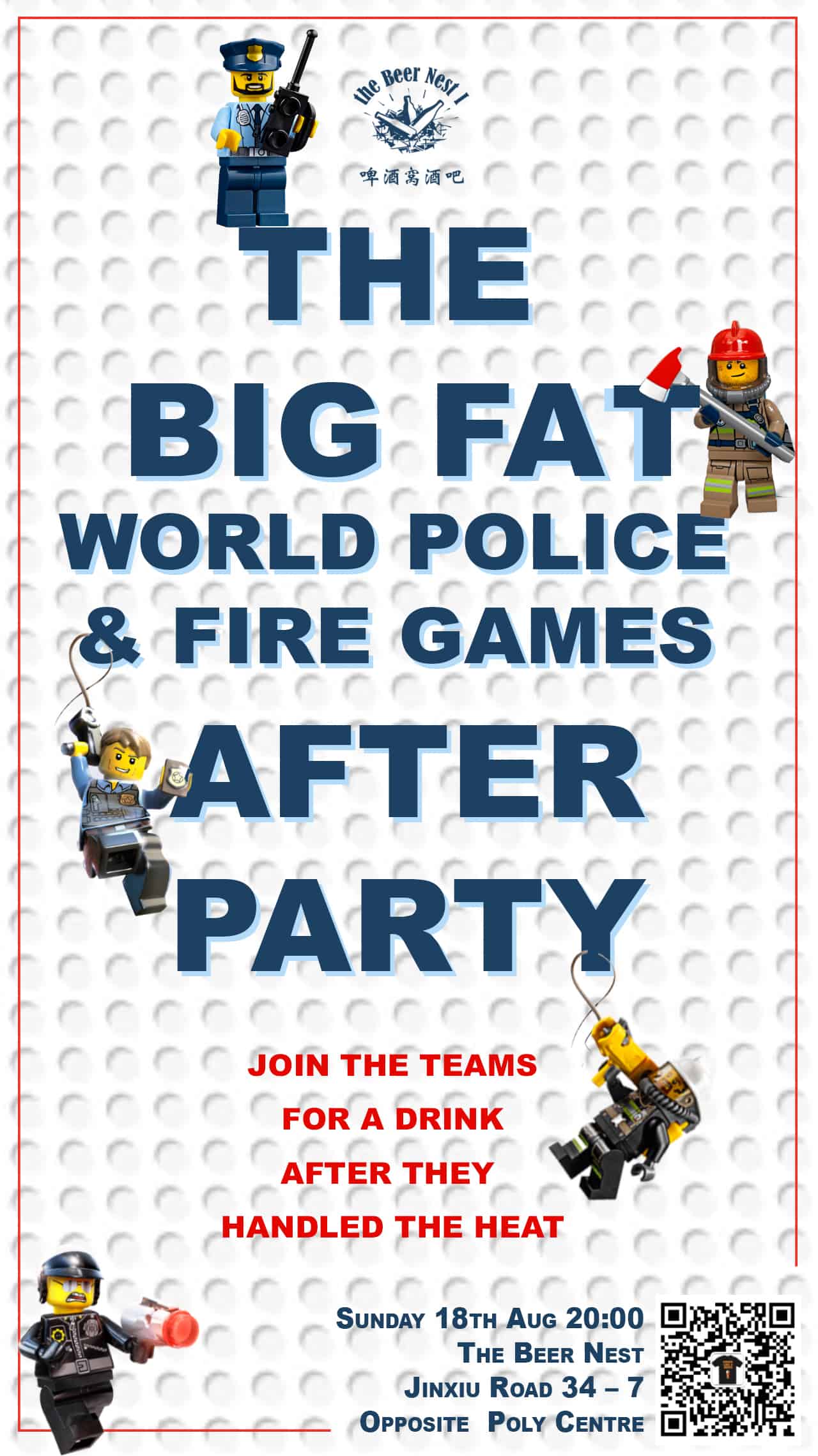 Reviews
More Events
武侯区锦绣路34号附7号
Chengdu City
Sichuan
May 19, 2022, 2:00 pm
-
May 22, 2022, 11:59 pm
武侯区大学路11号
Chengdu City
Sichuan
May 21, 2022, 8:30 pm
-
11:00 pm