Profile
Chengdu Comedy Club Presents: Comedy Club China (Beijing) Live!
Fri. Oct. 22nd, 8:30pm
"ComedyClubChina is Beijing's longest-running and only English stand up comedy club. For 10 years, CCC has entertained audiences around the capital, bringing in comedians from all over the world, and producing local talent. ComedyClubChina provides new and veteran comics an opportunity to perform at various cafes, bars, bookstores, hotels, and just about any other type of venue you can think of. Past CCC comics have gone on to perform at prominent gigs in the United States, the UK, Australia, Canada, and many other countries."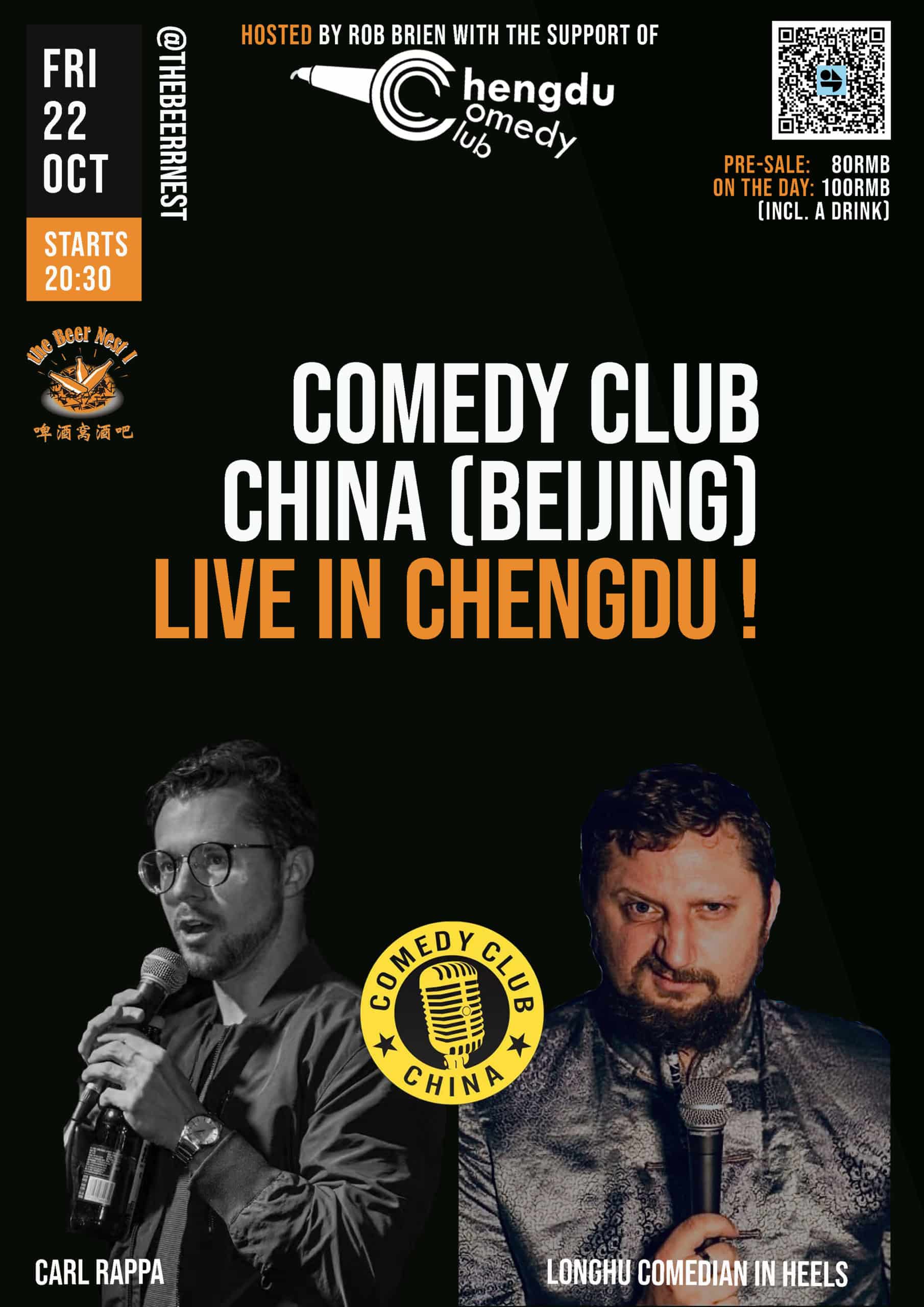 Nick aka Longhu Comedian in heels
With more than six years of comedy shows under his belt, "Long Hu, Comedian in Heels" is Beijing's longest-standing English-language comic. Even without the shoes, he is unmissable, both in the sense of being a must-see and as a towering figure.
He is a fearless performer whose sets are delivered as unabashedly as his shining Chinese-style jackets are worn. He will have you laughing and singing all night long  with language as colourful as his outfits.
Carl Rappa
Carl is a quick-witted American standup comedian from Chicago. He performs regularly in Beijing and uses a variety of metaphors, accents, impressions, and one liners to give a unique perspective on things we experience everyday as well as life in China. He continues to learn Chinese at a rate of one word per month.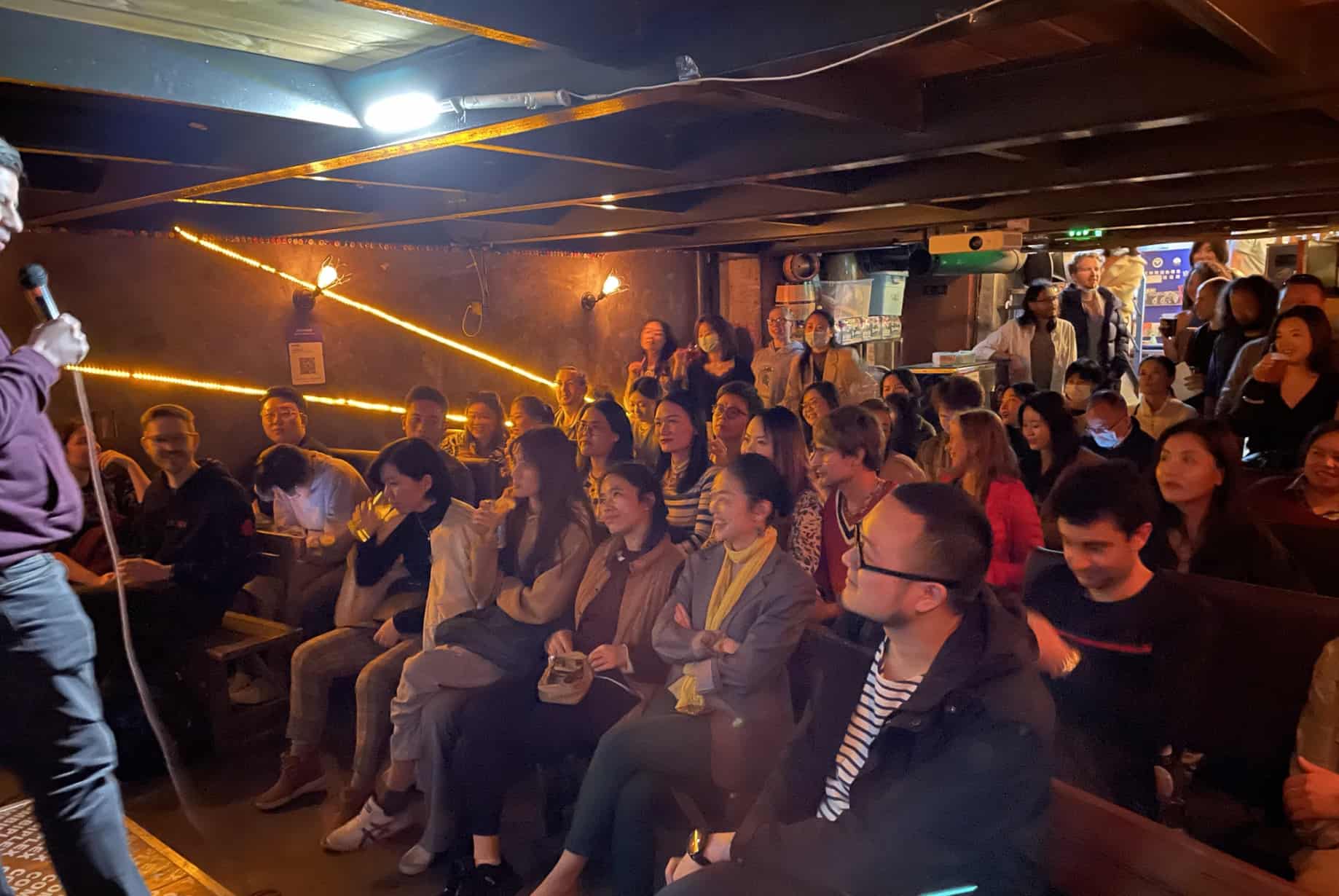 *Date/ 日期: Friday October 22nd
*Time/ 时间: Starts 8:30pm/ 晚20:30点
*Venue/ 地址: The Beer Nest 啤酒窝
武侯区,锦绣路34号附7号(保利中心平安银行对面,棕北国际楼下)
Wuhou District, Jinxiu Road 34-7 (below Zongbei International)
*Tickets
Until October 20th: ¥80
After October 20th: ¥100
Incl. 1 selected drink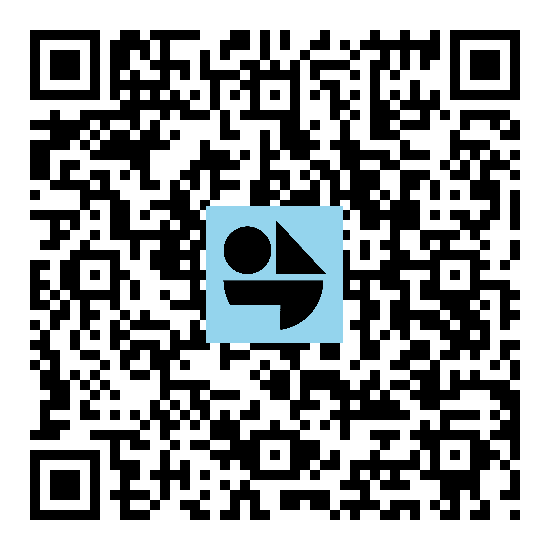 *All tickets include 1 selected drink 门票均含一杯特定饮品
*Tickets are not refundable 门票一经售出,概不退换
There will be an e-ticket (QR Code) sent to your email after purchasing, save and show at the registration for check-in.
Reviews
More Events
武侯区,锦绣路34号附7号(保利中心平安银行对面,棕北国际楼下)
Chengdu
Sichuan
December 10, 2021, 9:00 pm
-
11:00 pm
成都远洋太古里西院落,锦江区中纱帽街8号
Jinjiang District
Sichuan
November 1, 2021, 10:00 am
-
February 20, 2022, 9:00 pm
青羊区青华路5号
Qingyang District
Sichuan
September 28, 2021, 9:00 am
-
January 3, 2022, 5:00 pm