Profile
READY TO ROLL?
Babes on Bikes is rollin' and open to all! This time we're going back to the 90's, so grab a bike and your best Neon 90's accoutrements and join the ride! Don't have any neon or 90's themed clothes? Don't worry! Dress code is optional and glow stick accessories will be provided.
PRE-RIDE: Enjoy a burger and get a free beer 🍔
POST-RIDE: Select beers for just ¥25 🍻
Everyone's a babe at Babes on Bikes. See you there!
When: Saturday July 18th @ 6pm
Starting point: Great Leap Brewing
2-6, East Yujie St., 28 Sect. 4th, South Renmin Road
地址:人民南路四段28号玉洁东街2号附6号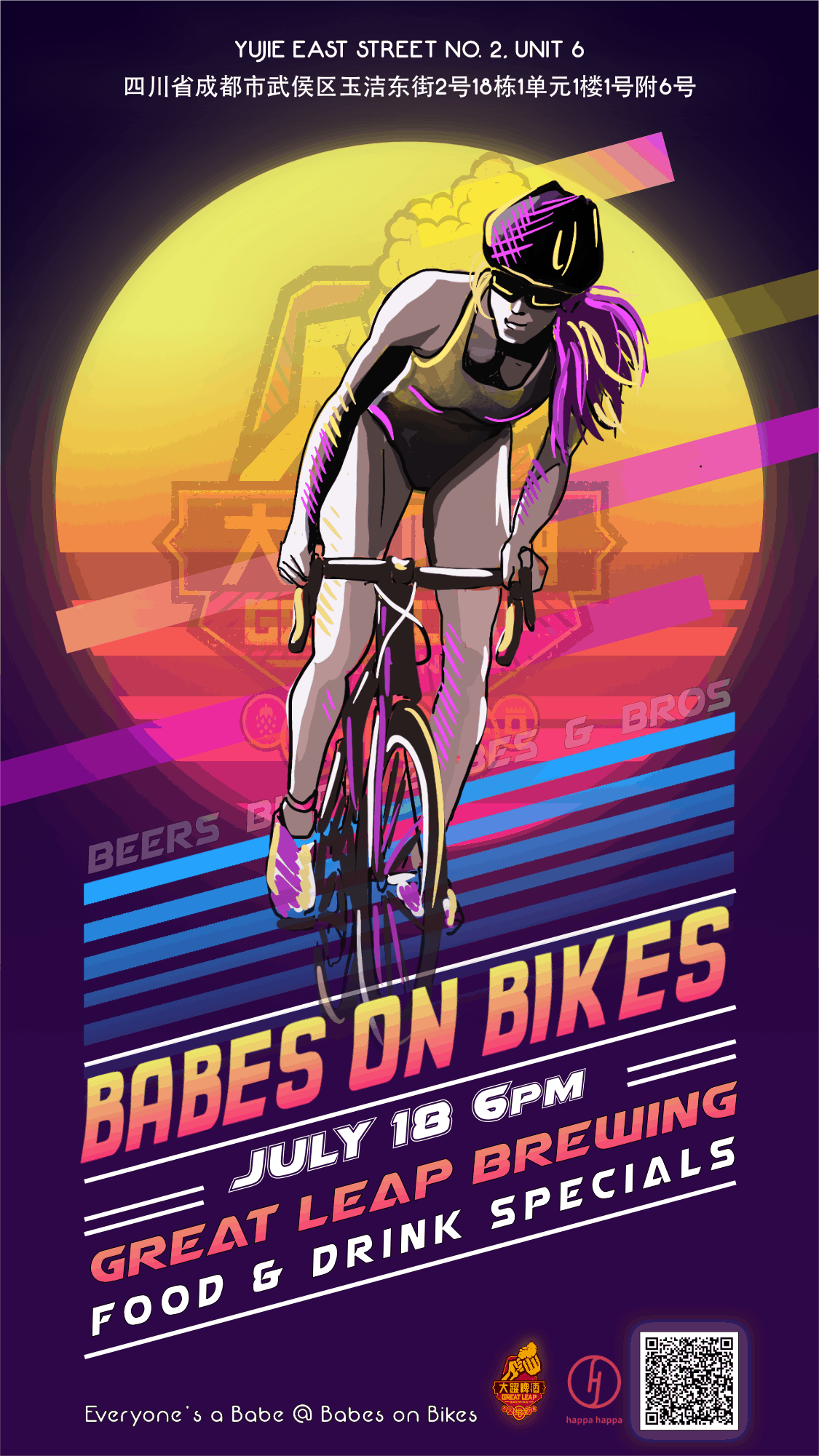 Reviews
More Events
Chengdu City
Chengdu City
Sichuan
August 18, 2022, 8:00 pm
-
August 29, 2022, 6:00 pm