Profile
This small chain of hotpots give good huoguo – locals and expats alike enjoy chowing down on their spicy offerings. Like all good hotpots, the likelihood is you may have to queue.  It was visited by Anthony Bourdain during his trip to Chengdu in 2016 and our food reporter Jordan Porter from Chengdu Food Tours, tell us if it's worth a visit:

Discussion about the best hot pot can be a divisive thing, and given there are thousands of hot pots in Chengdu a consensus is rarely reached. But it's safe to say on the scale from bad to good, Liang LuKou is good hot pot. It is known as well for being spicy, and I wouldn't be surprised if the local musicians who took them there asked for an extra spicy pot. So their sweating is justified here.

Liang Lukou has a good bustling atmosphere, decent décor, huge portions and very reasonable prices. I eat there myself from time to time, but as with any popular hot pot in the city be prepared to wait in line for a bit before you dine.
Verdict: If you're into hot pot, and you're into spice or punishing your friends, it's definitely worth a go.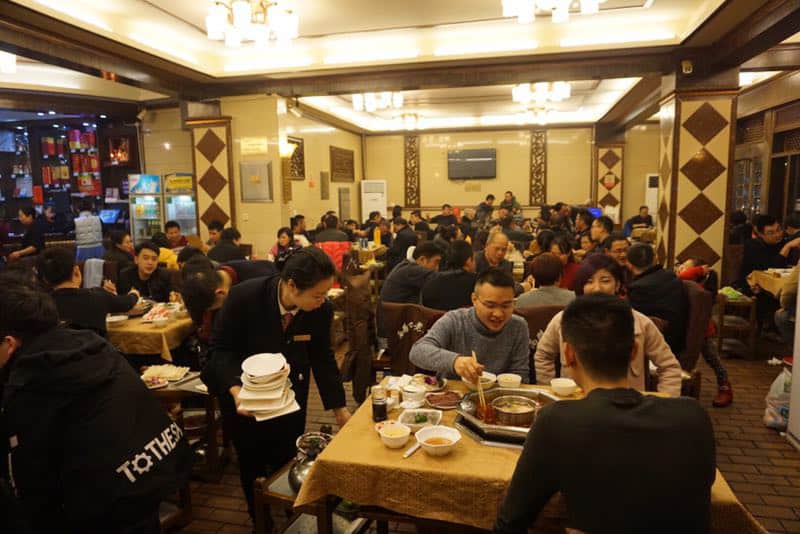 Address: 12 Nijiaqiao Rd, Wuhou Qu, Chengdu Shi, Sichuan Sheng, China, 610000
四川省成都市倪家橋路12號附19號
Phone number +86 28 8556 1337
Reviews
More Locations
高新区富华北路666号UPark公园B栋
Wuhou
Sichuan