Profile
Yu Family Kitchen Restaurant 喻家厨房

We dropped in to check out the new location of Yu Family Kitchen, which moved from Kuanzhai Alley down to Huayang earlier this year. The cold dishes of vegetables, tofu and pickles that started off our 20+ course lunch displayed precise knife work and cooking skill and served as palate cleansers between some of the other courses.
This meal was our first time eating local food after several weeks away from Sichuan, so we were happy to recognise lots of classic local flavours in the creative dishes at Yu's, like the salt and pepper filling in the edible calligraphy brushes. Dishes like the yu xiang shrimp and the jiangtuan fish in truffle broth showed local cooking methods or ingredients in original or humorous combinations. Not every dish impressed, however: the abalone that came with the liang fen was rubbery and the sloppy boiled er cai seemed like it was from a different kitchen than the perfectly done cabbage in water that came out a few dishes later. The astoundingly good and very local desserts were tian shao bai, a piece of sugar-sprinkled steamed pork belly stuffed with sesame and served over sticky rice followed by some perfect lychees that had been cooked with Sichuan pepper.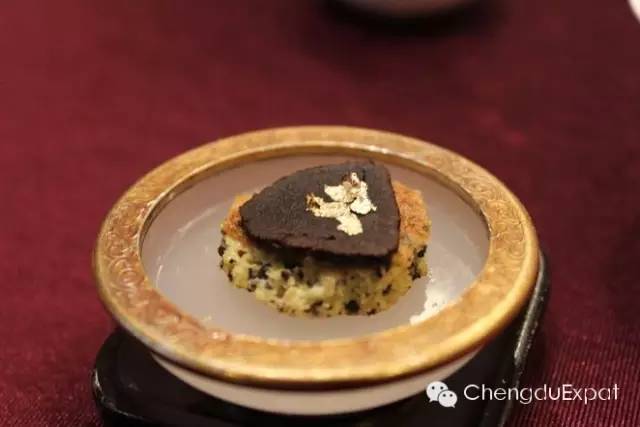 We got enough good dishes to feel pretty satisfied with Yu's. Private kitchens at their best feel very personalized and decadent, so they often require a few visits and communication to figure out a really peak dining experience. The cost per head at Yu's ranges from 330 and up to 1000 and up; a solo person for dinner in a private room would be the highest cost and two or more for lunch in the main dining room, a cavernous space which also houses the prep kitchen and the busy reception desk, is the lowest. Booking ahead and deposit are required for lunch and dinner Tuesday through Sunday.
Address: 41-4-48, La Cadiere, 2599 West Section of Tianfu Avenue 天府大道南段2599号蔚蓝卡地亚41-4-8
Tel.:  028-86691985
Reviews
More Locations
高新区富华北路666号UPark公园B栋
Wuhou
Sichuan