Deal of the Week:
Followers of Chengdu-Expat WeChat now receive a weekly special offer on great products and services in Chengdu – so keep your eyes peeled!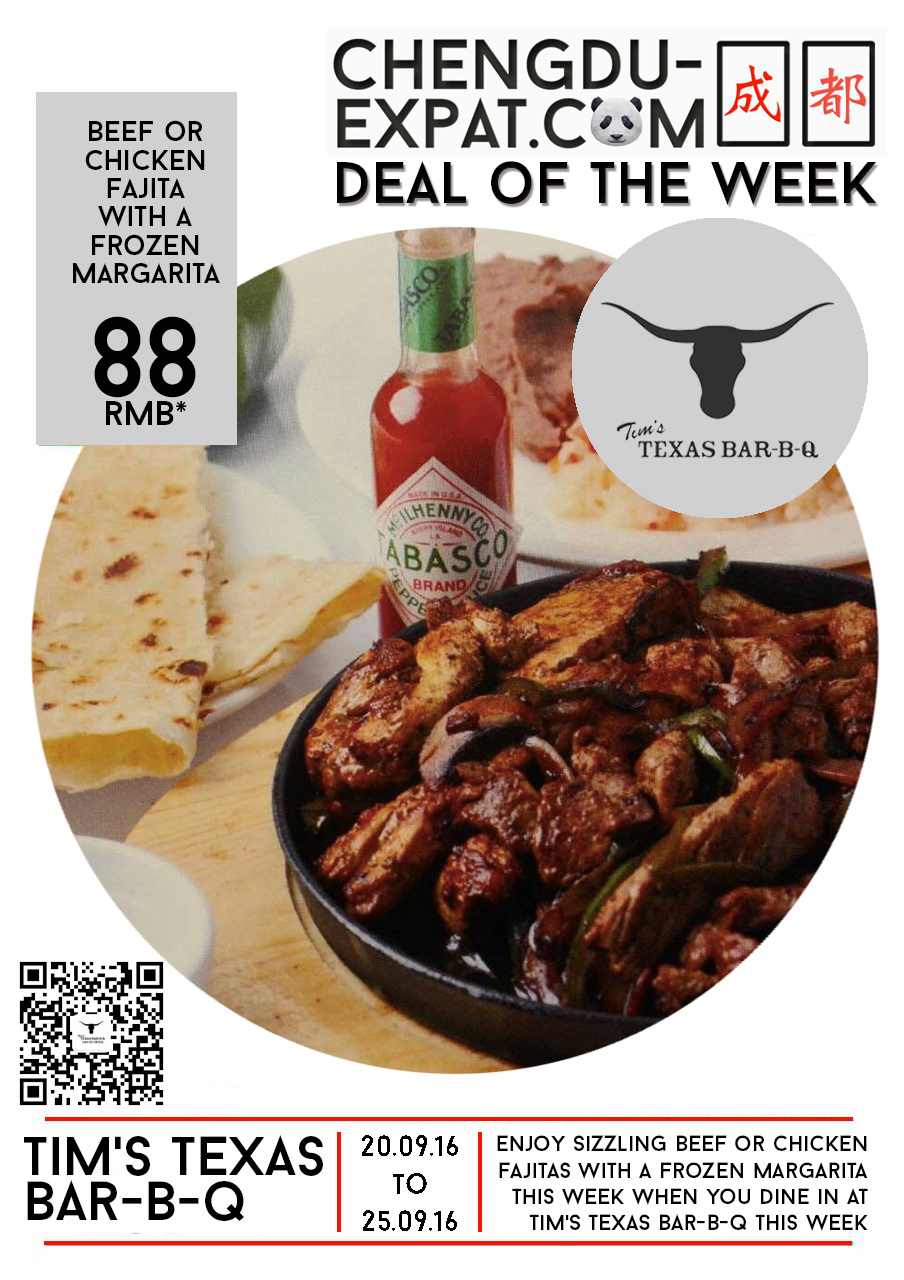 This Week:
Enjoy Tim's Texas Bar-B-Q's sizzling beef or chicken fajitas with a frozen margarita for only 88 rmb this week!
About Tim's Texas Bar-B-Q:
Slowly cooking meats over oak, pecan or mesquite woods is an age-old Texas tradition. This classic American cuisine has now arrived in Chengdu – from Beijing – with its first Texas-style Bar-B-Q house.
At Tim's, they hand-rub our beef briskets with a secret blend of spices and smokethem slowly to allow the flavors of the meat, smoke and spices to come together. They use ribs and chickens sourced from only the finest butchers and season them to make your mouth water.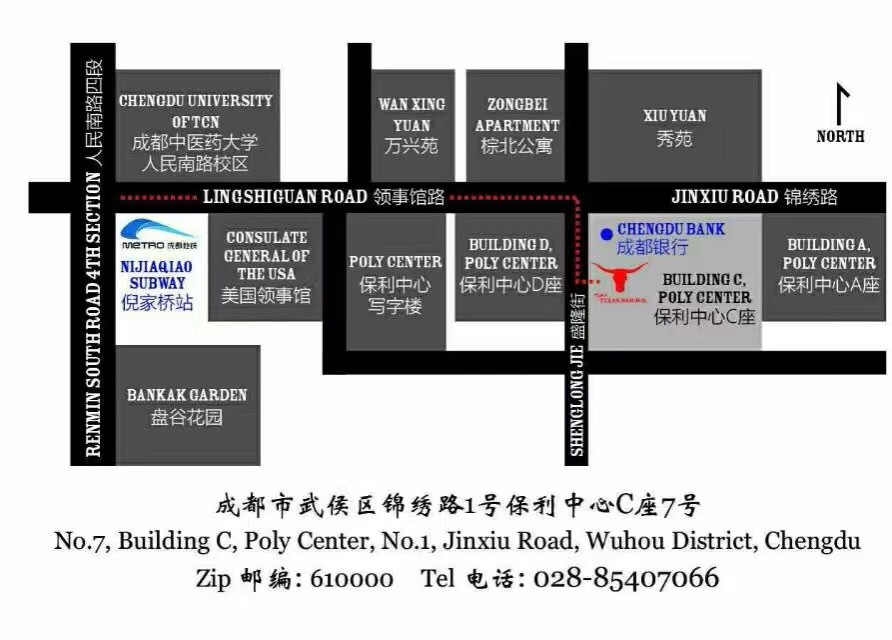 No 7 Building C, Poly Centre, No. 1 JinXiu Road, Wuhou District, Tel: 028-87407066
Claim the Deal:
Simply scan Tim's Texas Bar-B-Q WeChat below and quote "Chengdu-Expat Deal of the Week" when ordering in the restaurant.