Deal of the Week:
Followers of Chengdu-Expat WeChat now receive a weekly special offer on great products and services in Chengdu – so keep your eyes peeled!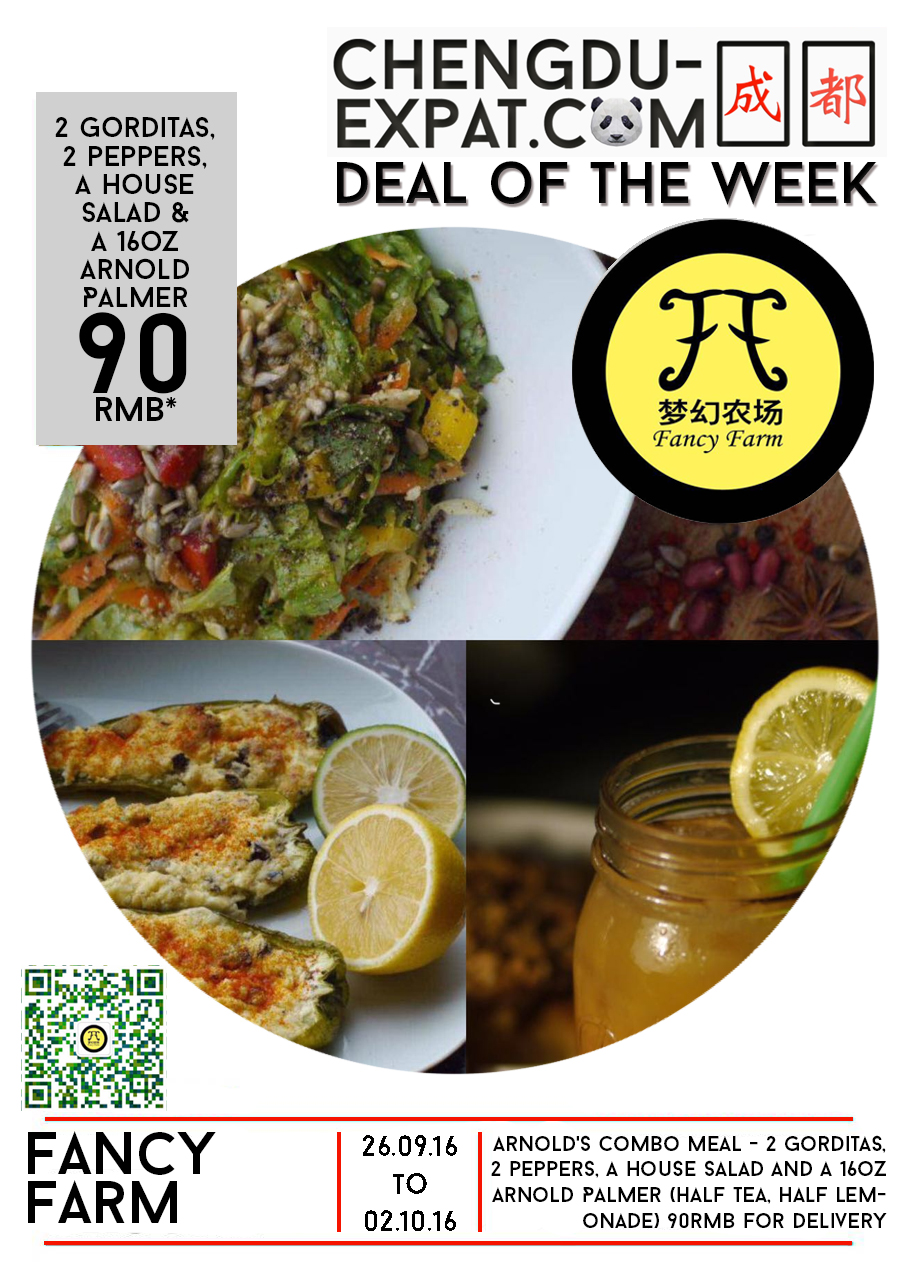 This Week:
In honour of golfing legend Arnold Palmer, who passed away this week Fancy Farm have created Arnold's Combo Meal – 2 gorditas, 2 peppers, a house salad and a 16oz Arnold Palmer (Half tea, half lemonade) for only 90 RMB, delivered to your door. Orders to be placed by WeChat.
About Fancy Farm
Fancy Farm is a scratch-made cooking delivery restaurant & personal chefing service that serves up fine fare for the fine folk of Chengdu. The menu is seasonal and subject to change but draws from regional American cuisine, as well as from the thriftiness and melting-pot ingenuity that makes up the modern American cooking tradition.
Claim the Deal:
Simply scan Fancy Farm's WeChat below and quote "Chengdu-Expat Deal of the Week" when ordering in the restaurant.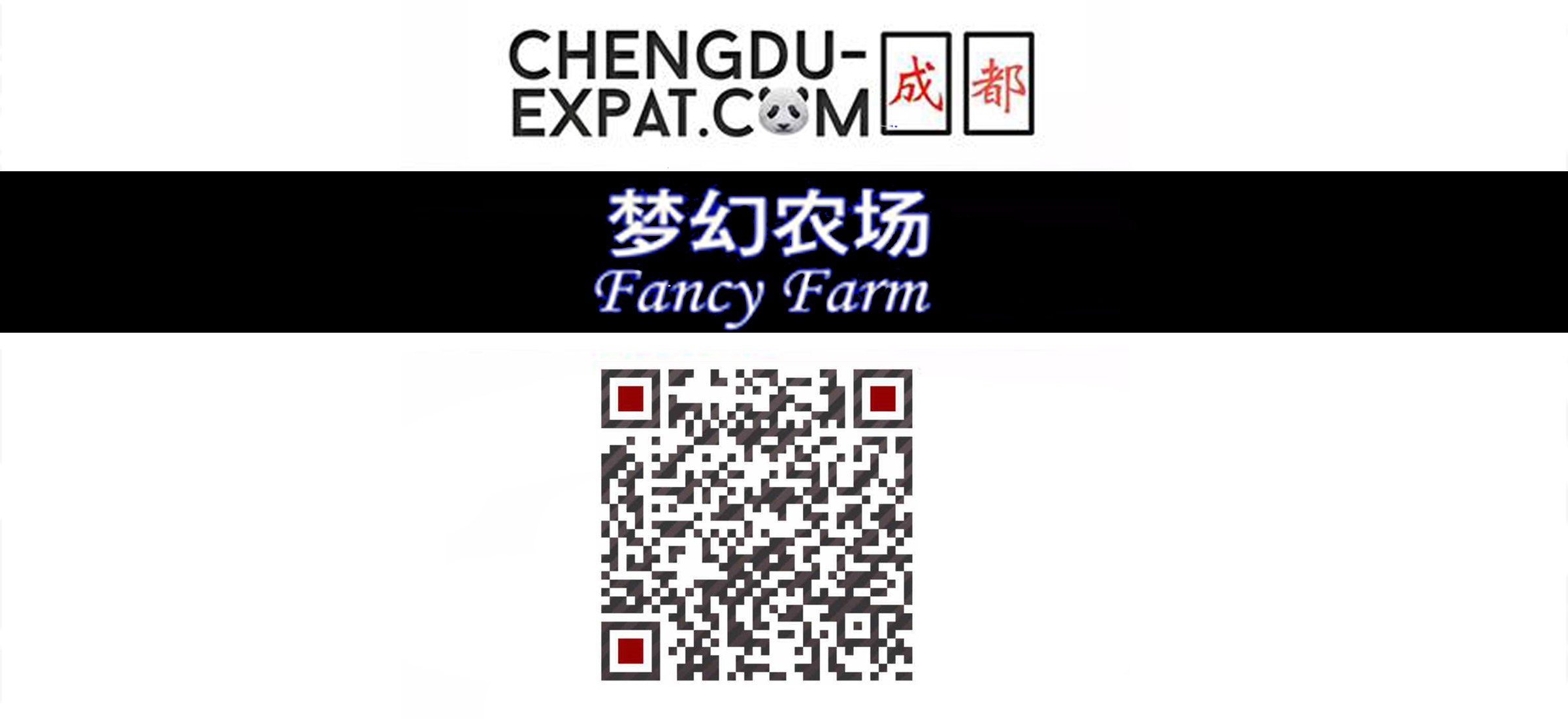 There will be a new great deal on a product or service announced next Monday – follow our official WeChat to keep in the loop with everything that's happening in the Chengdu.

If you would like to have your products listed as Deal of The Week, get in touch below.