How does an iceberg relate to your process of acquiring a second language?
Quite a bit, actually…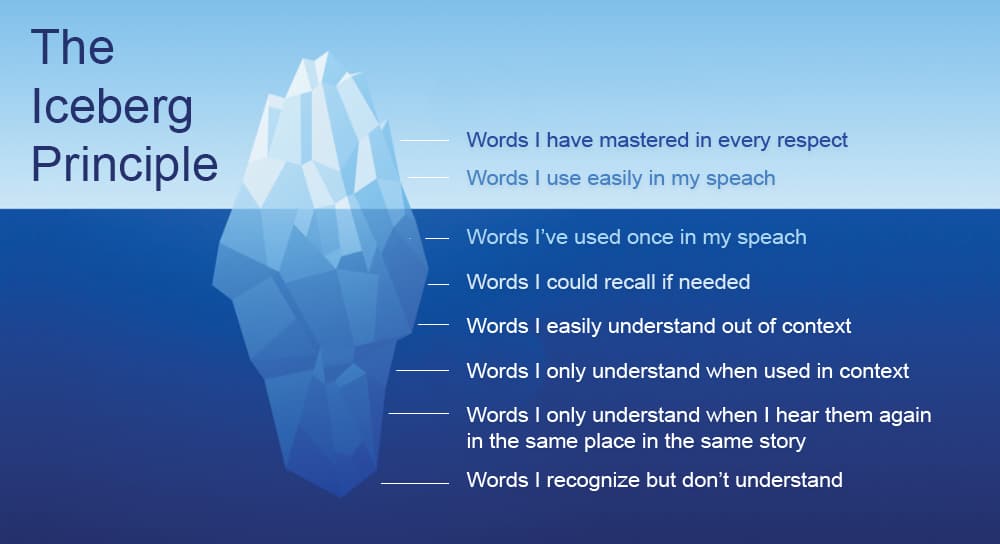 In the world of learning a second language, you may run into all sorts of claims:
"Learn a new language in 5 minutes!"
"10 language hacks to become fluent by tomorrow!"
However, as most of us have figured out, real life doesn't work that way. In real life, there are 2 primary schools of thought on learning a second language:
The traditional way teaches language in ways that are similar to math or science (subject + verb + object = complete sentence). This method uses grammar formulas from day 1 of class and teaches new words through translation (cup = bei zi).
However, currently, most polyglots and experts worldwide are recognizing an important reality that alters the way we learn languages: The way you learn a second language should be similar to the way you learned your mother tongue.
At Brilliance Learning Center, we use this approach to help our students achieve their language goals faster and more effectively. So, after helping foreigners learn Mandarin for many years, here is an explanation of the 'Iceberg Principle' that will help you in your language learning this year: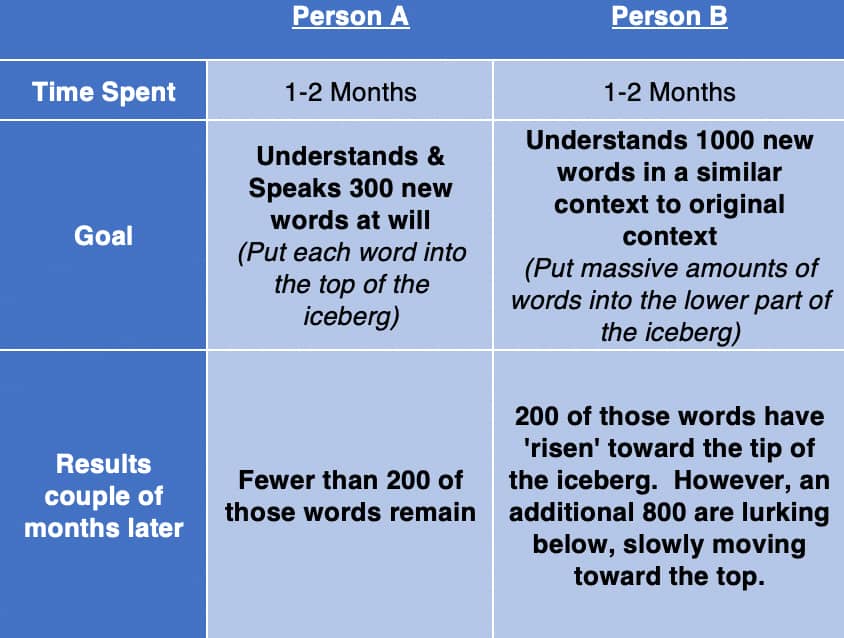 Make The Iceberg Work For You
One of the biggest mistakes language learners make is the 'Mastery Mistake.' Many subconsciously feel that they only know a new word if they can hear, understand and speak it with accuracy and mastery every time.
Unfortunately, this discounts the process of learning that takes place every time you have an encounter with a new word. It becomes even more frustrating when you later forget words you felt like you had 'mastered'. The traditional approach of language learning often significantly slows you down in your acquisition of new Chinese words.
Ideas & Practical Tips for Using the Iceberg Principle
1. Put a large number of words into the iceberg by concentrating on activities which you are hearing and understanding first, before trying to say the words.
2. Gain a lot of exposure to understandable speech so that some words are always being 'strengthened,' rising ever steadily to the part of the iceberg (representing those words which will easily emerge when you express your own ideas in your own words.)
3. Make your encounters with new words be "real encounters". In other words, use pictures, videos, objects, and real life to learn instead of memorizing a vocabulary list.
4. Deliberately refresh words you have encountered. Make recordings and listen in context often.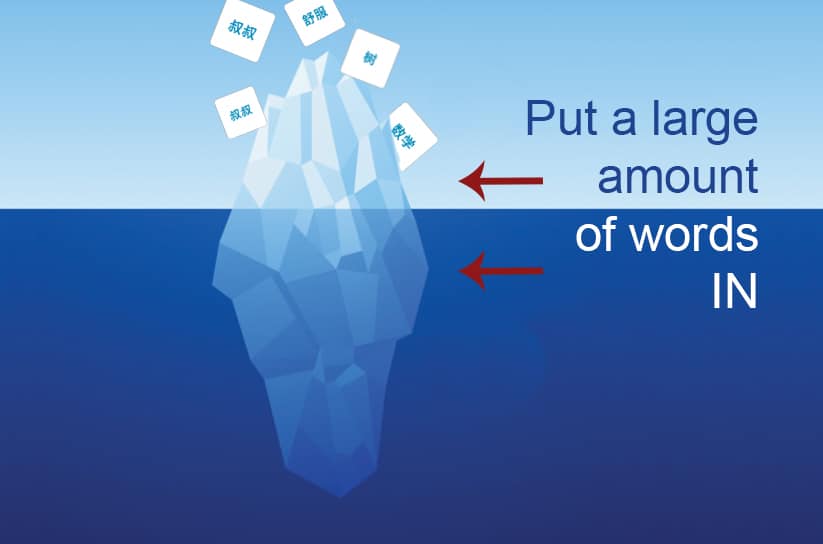 Practically
How Do I Do That?
1. Sign up for classes with a language tutor who will focus on speaking and listening instead of going through a traditional textbook with lots of grammar and/or characters (Brilliance is a great choice😊).
2. Get a Conversation partner (Brilliance offers these) that can 'dumb' down their language to just above your level of Mandarin and spend a lot of time listening and speaking with them. If you have a local friend be your partner, make sure they speak standard Mandarin and use little to no English.
3. Go online and find very basic Chinese videos/materials and spend time listening daily.
4. Go to a Mandarin Corner to practice.

Brilliance Learning Centre offers a full menu of opportunities to take your language to the next level:
1. Mandarin Corner. Every Thursday night, from 7:45 to 9:00pm
2. Full-Time Students: 1 on 1 classes
3. Part-time Students: 1 on 1 or Small group (2-4) classes
4. Kid's Mandarin Classes
5. Short-term Language Intensives
6. HSK Prep
7. Conversation Partners (Standard Mandarin Speakers who you can talk to for 1 hour of practice)
8. Character Class/Chinese Calligraphy
9. Fun events around the city and Sichuan
10. Language Learning & Chinese culture WeChat group with helpful & fun weekly content
*all class can be held at our offices or at the location of your choosing
一环南路四段19号 武侯区 成都A区 1-2-209
#19 1st Ring Road, South Section 4, Wuhou District, A Qu, Building 1, Unit 2, #201
(Near the Gao Sheng Qiao Metro Stop on Line 3)
Scan the QR code below
or email us at brilliance.learnchinese@hotmail.com for more info
⇣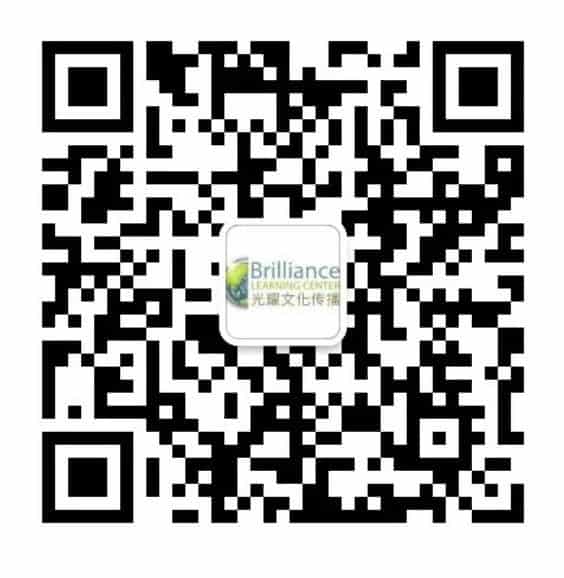 www.brilliance-learnchinese.com