Profile
Unless you're living in a world without Wechat, you must know China's top messaging app WeChat rolled out something quite radical: mini-programs; embedded APPs which require no download, no install.

Open. Use. Share. Done!
It is considered mini-programs can do 80% of what native apps are doing, with only 20% of the development efforts!
However, these mini-programs have been met with much skepticism as well as fanfare – media went from saying these mini-programs were 'falling flat' in early 2017, to now saying that they are going to kill the App Store.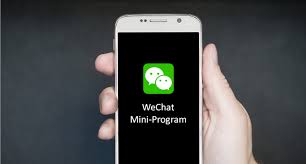 Regardless of how you feel about mini-programs (or whether you've even used them), with more than 900 million active users, WeChat and their mini-programs can help you reach and engage more people than ever before.
For branding and business, mini-programs present a huge opportunity to target a captive audience that has historically favored built-in WeChat services over external ones.
But what are the best practices for using and building these APPs? Hint: You should not think of mini-programs in the same way as you think about conventional APPs. The philosophy behind mini-programs is totally different, and in this workshop, we'll explore how they differ.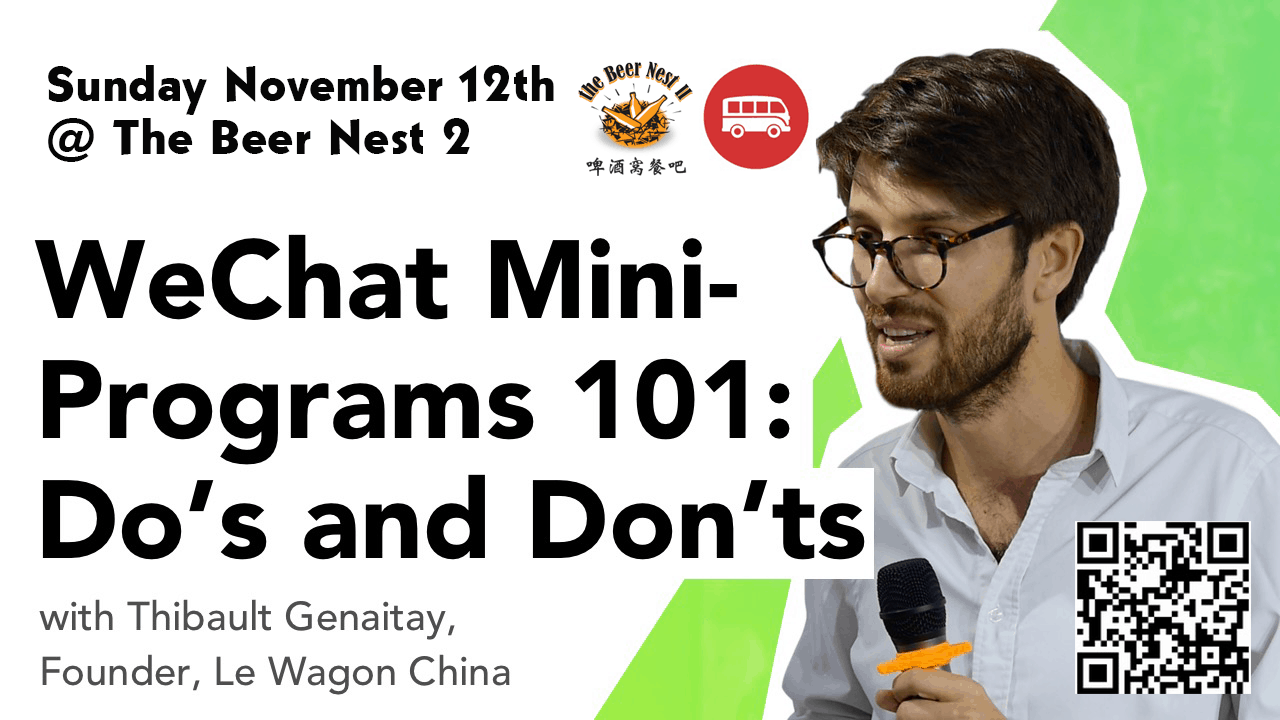 At this event you'll be hearing from Thibault Genaitay, founder of Le Wagon China, as he shares his in-depth knowledge about how WeChat mini-programs work, all of their capabilities, and the do's and don'ts of mini-programs. He will look at several case studies, give you real mini-program demos and answer your questions about all things mini-program. 
Thibault has built and advised on a dozen mini-programs across China, and recently mentored developers, CTOs, and executives on their mini-program strategy at the first-ever China Chat mini-program Hackathon in September.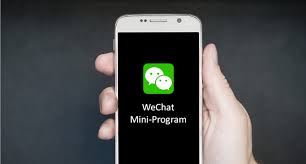 So who is this workshop for?
This a workshop designed for people curious about this new technology: marketers, coders, entrepreneurs, non-techies, and business people who want to learn WeChat mini-program best practices. 
So what will you learn?
What mini-programs are and the philosophy behind them
How they're different from traditional APPs
What they can and can't do
What you should NOT do in your mini-programs
What you SHOULD do in your mini-programs
A brief technical overview of how they work
HTML H5 vs. Mini-programs
Resources to learn more
How much it costs to build a mini-program, and where you can find mini-program developers
FAQs
…and much more
Date and Time:
Sunday November 12th, 7:30 – 9:00pm
Venue sponsor:
Renmin South Road Section 4 – No. 48-32, Master Commercial Street
(F1, behind Country Garden Real estate sales office, close to "AMI Bar" or Bank of China)
人民南路四段48号附32号,首座万里商业街1楼
(碧桂园森林城市售房部后面, AMI酒吧、中国银行、乐道茶馆附近)
Tickets*:
50 RMB Pre-sale
Day of event: 80 RMB(Limited tickets)
*Includes 1 selected drink
RSVP now to reserve your seat –
Reviews
More Events
成都远洋太古里西院落,锦江区中纱帽街8号
Jinjiang District
Sichuan
November 1, 2021, 10:00 am
-
February 20, 2022, 9:00 pm