Are you looking for some weekend activities in the Chengdu area that are suitable for children? Check out our list of Chengdu's most popular attractions and theme parks suitable for the whole family.
---
Happy Valley Chengdu 成都欢乐谷
Located in Chengdu's Jinniu district, Happy Valley offers visitors an exciting theme park experience. There are seven themed areas inside the park providing endless entertainment for both children and adults. From a circus and roller coasters to a sports center, Happy Valley is a great day out for the whole family.
No. 16, Xihua Avenue, Jinniu District,Chengdu, Sichuan Province 四川省成都市金牛区西华大道16号
Ticket fee: 230 RMB/pp
120 RMB for children between 1.2mand 1.5m
Free for children below 1.2m
Opening hours: 9am-9.30pm
---
Chengdu Seaside City Mall 成都海滨城购物中心
Chengdu Seaside City Mall offers many activities that have made it a top entertainment spot in Chengdu. Within the mall guests can visit the Cube Aquarium, relax on a manmade beach, climb a pirate ship, and go shopping in one of the largest shopping centers in China. The mall also has tunnels housing over 10,000 different species of marine life. Chengdu Seaside City Mall is a truly unique shopping and tourist destination.
No 88 Shuangnan Avenue, Seaside City mall, Jiao Long Gang, Chengdu 成都蛟龙港双楠大道88号海滨城购物中心
Ticket fee: depends on package, visit website for more information
Opening hours: 10am-9pm
---
Chengdu Zoo 成都动物园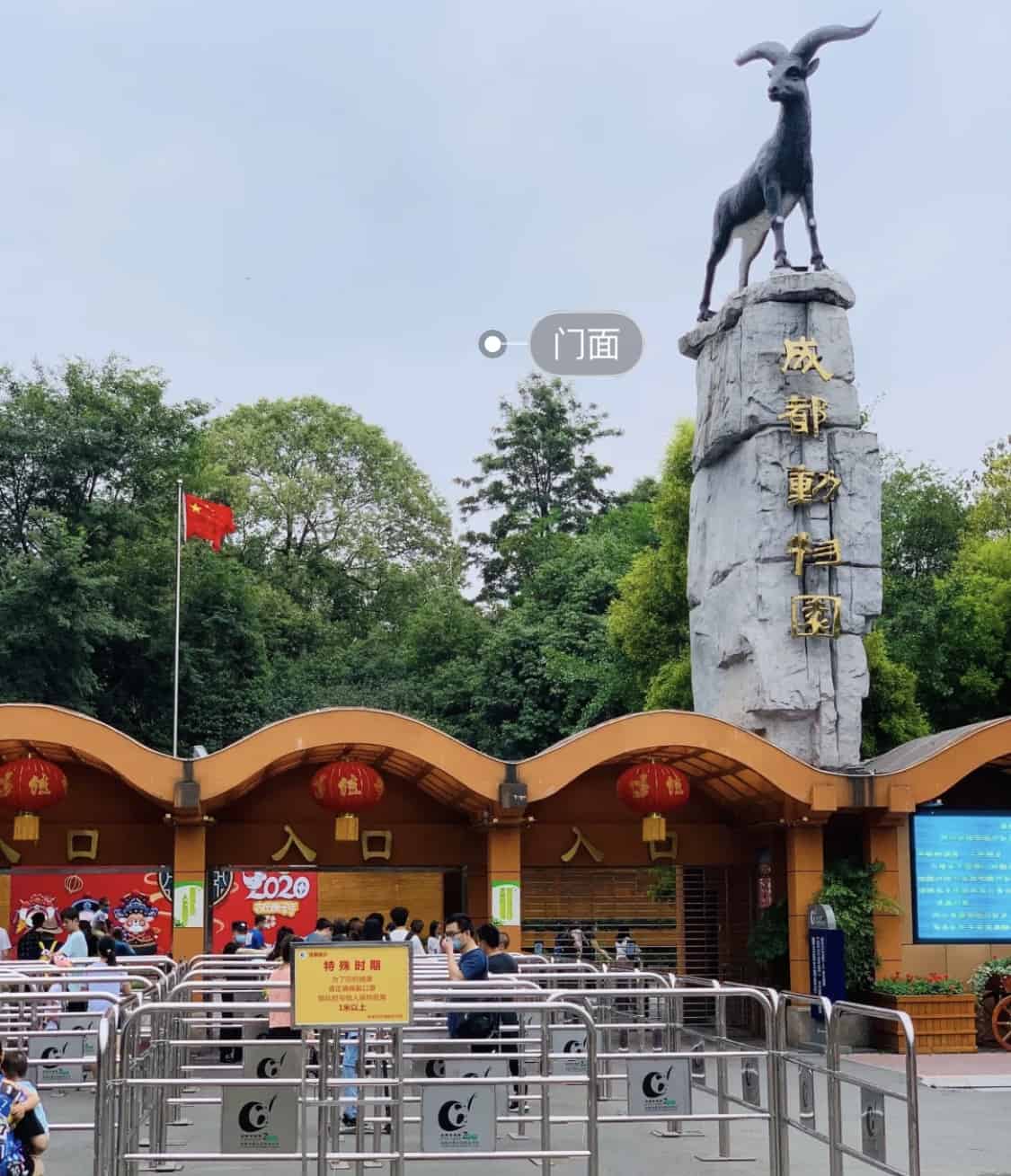 The Chengdu Zoo is one of the largest zoos in southwest China. Home to more than 300 species of animals, the park also houses a world-renowned panda exhibit.
No.234, Zhaojuesi South Rd, Chenghua District, Chengdu, Sichuan Province 四川成都市成华区昭觉寺南路234号
Ticket price:
20 RMD per adult
Free for kids under 1.2m
Opening hours: 9am -4pm
---
Floraland Amusement Park 国色天香水上乐园
Located in Wenchuan outside of Chengdu, Floraland Amusement Park is not only a theme and water park, but also a park in its own right. After the completion of its water park, Floraland became the largest outdoor aquatic centre in southwest China. Whether you want to cool off in the water park or simpy relax in its green areas, Floraland has a range of family friendly activities to fill your weekend.
No. 88, Tianxiang Rd, Wenjiang District,Chengdu, Sichuan Province 四川省成都市温江区天乡路88号
Ticket price:
Between 30 to 280 RMB depending on which areas visited within the park
Opening hours: 9am-6pm
---
Haichang Polar Ocean Park 海昌极地海洋公园
Hiachang Polar Ocean Park is the largest marine life park in southwest China. Throughout the park you can see animals such as polar bears, sea lions, sharks, and penguins. Whale and dolphin shows, an artificial wave pool, and children's activities help to provide a full day of family fun.
No.2037, Tianfu Avenue South, Shuangliu Town, Chengdu, Sichuan Province 四川成都双流县华阳镇天府大道南段2037号
Ticket price: Varies from 90 RMB to 200 RMB depending on which ticket options you choose
Opening hours: 9am-4pm
---
Paradise Island Water Park 天堂岛海洋乐园
Paradise Island Water Park is one of the world's best indoor water parks. Ride the waves on Paradise Island's wave simulator or slide down endless looping water slides. Guests can also enjoy the park's Family Raft Ride or the exhilarating White Water Abyss. No matter which rides you choose to try, an enjoyable day will be had by everyone.
No.1700, TianfuAvenue North, Wuhou District, Chengdu, Sichuan Province (inside the Global Center) 四川成都武侯区天府大道北段1700号新世纪环球购物中心内
Ticket price:
160 RMB per adult (Mon to Thu), 180 RMB per adult (Fri to Sun)
80 RMB per child below 1.2m (Mon to Thu), 90 RMB (Fri to Sun)
Opening hours: 10am-8:30 pm
---
Stone Elephant Lake Ecological Resort 石象湖生态风景区
Stone Elephant Lake has often been described as a representation of "the harmonious co-existence between man and nature". This resort is the perfect example of peace and serenity. The park gets its name from the Stone Elephant Temple, an important Buddhist temple. The resort is home to sixteen scenic areas and offers boat rides across the lake for a small fee. With its superior air quality, and being covered 90% by forest, this scenic resort is a must-see destination.
Stone Elephant Lake Ecological Resort, Pujiang Country, Chengdu, Sichuan Province 四川省成都市蒲江县保利石象湖景区
Ticket price:  80 RMB for adults, half price for children above 1.3m (include 1.3m) and Free for children under 1.3 m
Opening hours:
8am -6pm in the summer
9am -5pm in the winter
---
The Chengdu Sunac Cultural Tourism City Water and Snow World is a massive facility located in Dujiangyan. The project is a gigantic indoor water park and artificial ski slopes, with a shopping mall (opening in September 2020) attached.
The facility covers 367,600 square metres and is reported to be the largest reinforced concrete structure to hold an indoor ski resort in China. The Water Park has all the slides and water fun to keep you busy for a day. Snow World comprises of seven floors, two of which are underground and five above ground. The 75,000 sq/m ski dome will count 3 slopes and a capacity of 2,000 skiers per day.
Intersection of Waijiang bridge and Qingchengshan Avenue in Dujiangyan City, Chengdu City, Sichuan Province 四川省成都市都江堰市外江大桥与青城山大道交叉口
Time:
09:00-18:00
Tickets:
Sunac Water Park 成都融创水世界: 150RMB
Sunac Snow World 成都融创雪世界: 180RM
---
都江堰·安缇缦生态旅游度假区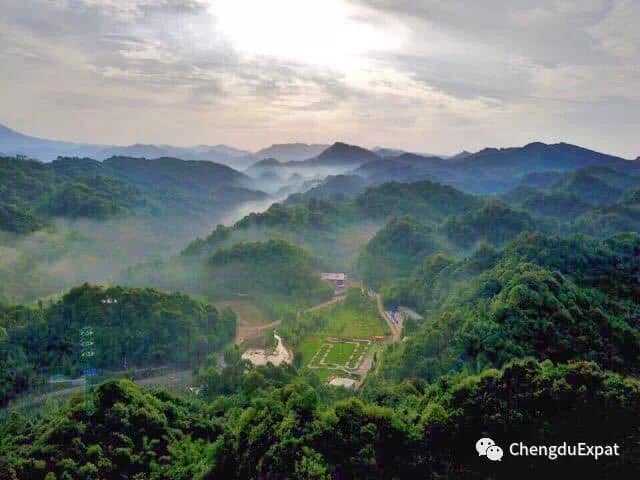 Andaman Village is a nice place to get out of the city, and has lot's of children entertainement options. The outdoor adventure park include ziplining, rope course, trampoline park, playgrounds and other activities.
Bring your family and friends to Andaman Village.
Andaman is set among the nature of the forests. Be surrounded by nature and soak in all the beauty nature has to offer. Bring yourself back to nature!
Address: 3, Dianyexiang Valley, Ai'e County, Dujiangyan, Chengdu 四川省成都市都江堰市向峨乡爱莲社区电业巷3号
You can reach Dujiangyan by high-speed train from Chengdu (north) Railway Station or Xi Pu Station.
成都火车站 – 都江堰站
It takes 30 minutes and they run frequently.
七彩田野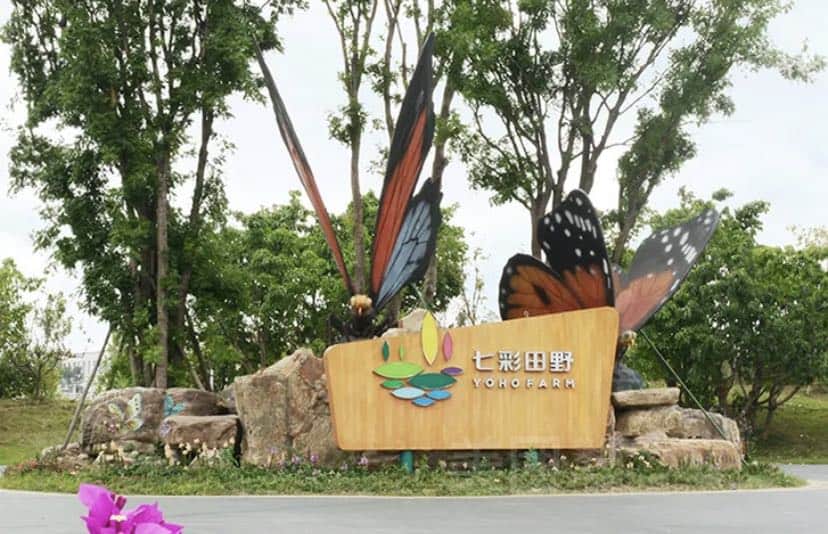 Colorful Fields Scenic Spot is a modern urban agricultural complex project. It is located in Sansheng Flower Township, close to Bailu Bay Wetland Park and Zhonghe Town. It is known as the back garden of the south of the international city. The transportation here is convenient. It is the closest modern urban ecological park and science and agriculture exposition park to the main city. (only 15 minutes' drive away from the main city)
Location:  #88, Liuxin Road, Jinjiang District 锦江区琉新路88号
Price: Free
Opening Time: 9:00am-6:00pm
文轩亲子书店(仁和店)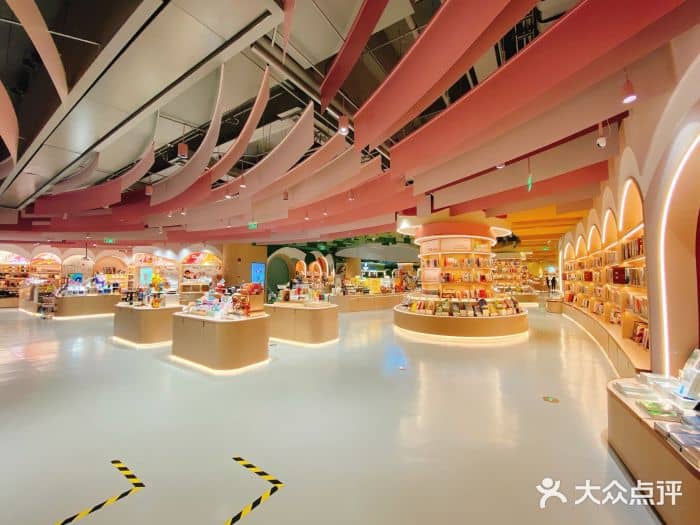 This is a 1200 square meters reading and playing space specially designed for parent-child families. There are tens of thousands of picture books, highly equipped parent-child meals, immersive 360° ball screen theater, and interesting courses etc.
The brand is positioned as a membership-based age-specific education theme space with parent-child reading as the entrance, and a platform for children's education products and services that integrate online and offline.
Address: 4F, Renhe Xincheng, No.505, Fucheng Avenue West Section, Shiyang Street
石羊街道府城大道西段505号仁和新城4楼
Opening: 10:30AM-10:00PM
奈尔宝家庭中心(环球店)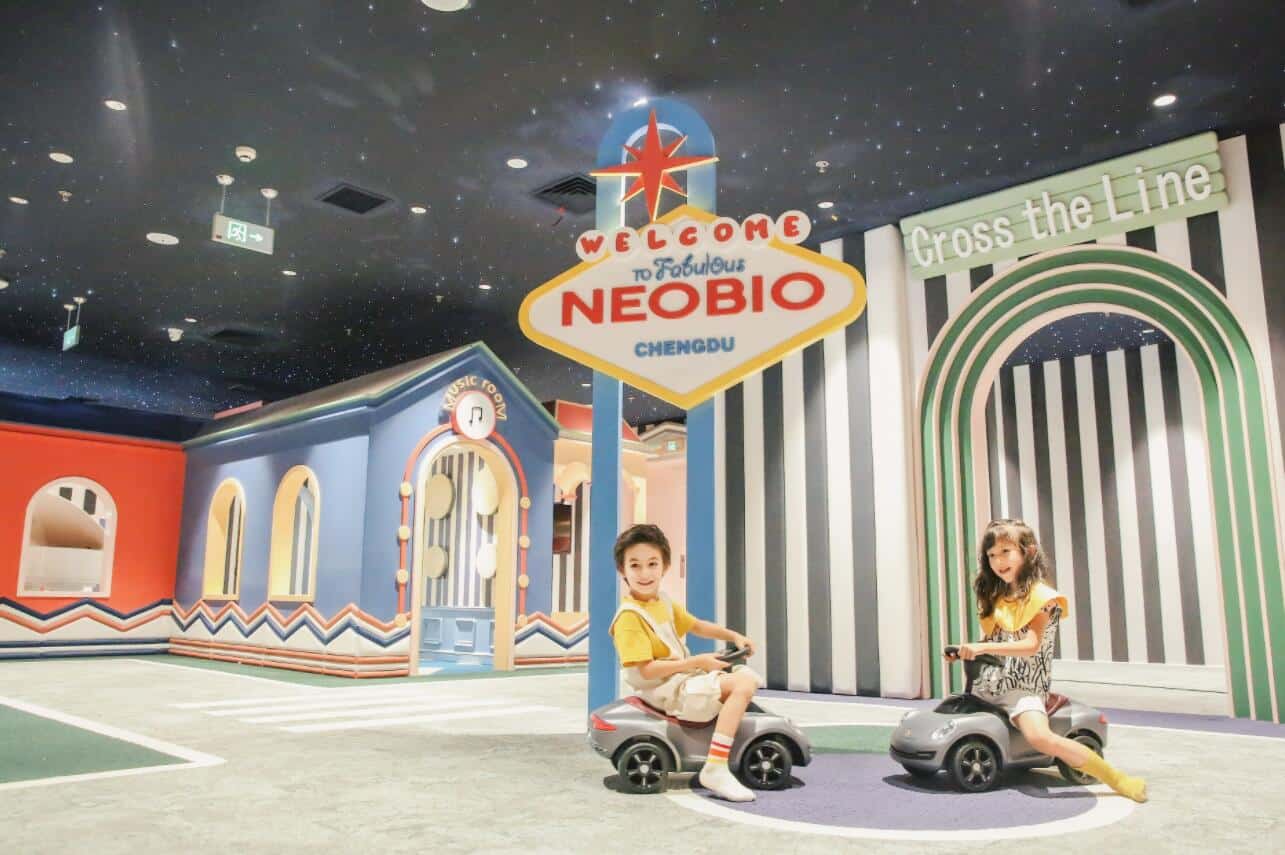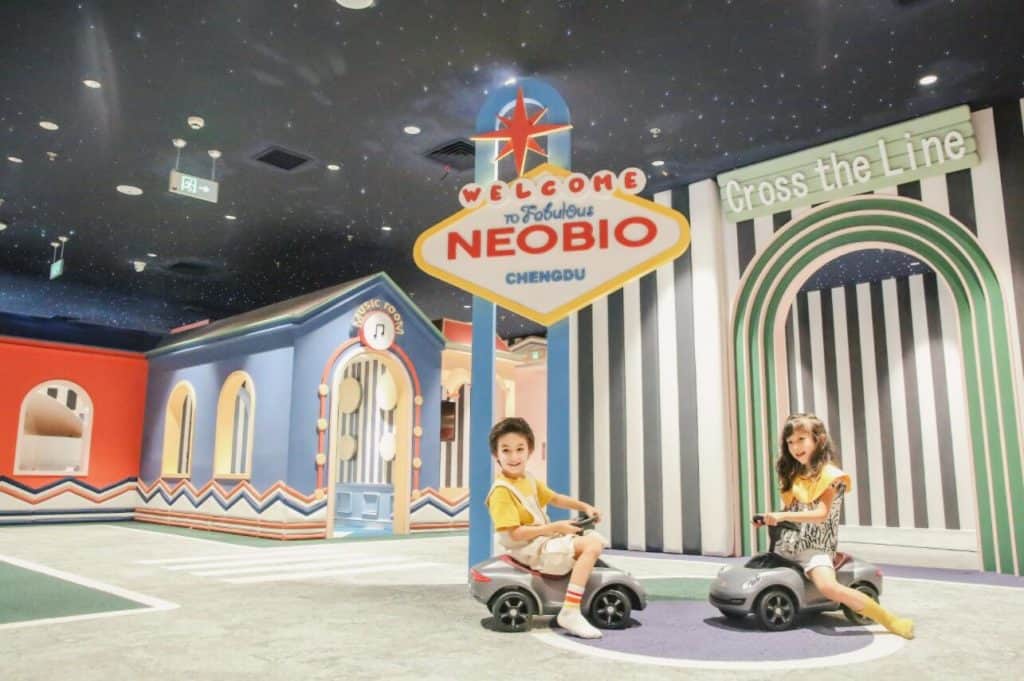 It is designed to provide high-end parent-child entertainment for families aged 0-14, integrating aesthetic experience, entertainment facilities, graded reading in Chinese and English, children themed activities, parent-child themed restaurants and exclusive party services as an international family growth space
Address: 1F, S1 Hall, Global Center, 1700 Tianfu Avenue
天府大道1700号环球中心S1馆一层
Opening: Tuesday-Sunday from 10:00-21:00
亲子餐厅(银泰in99店)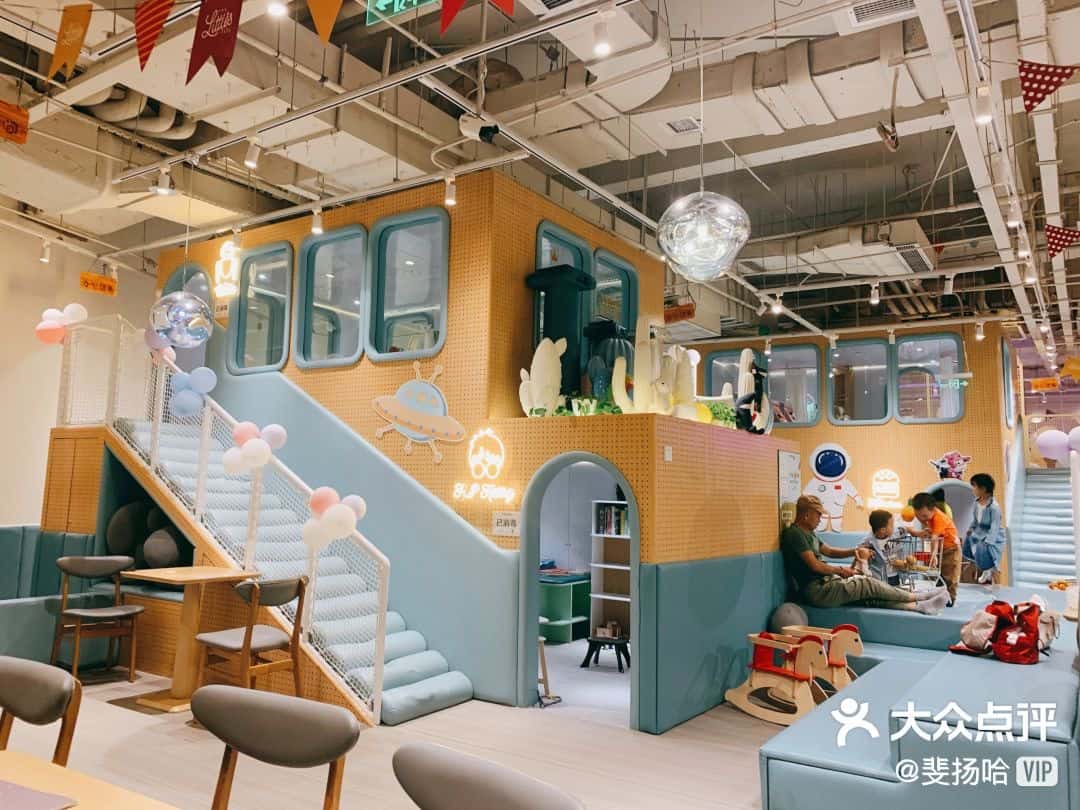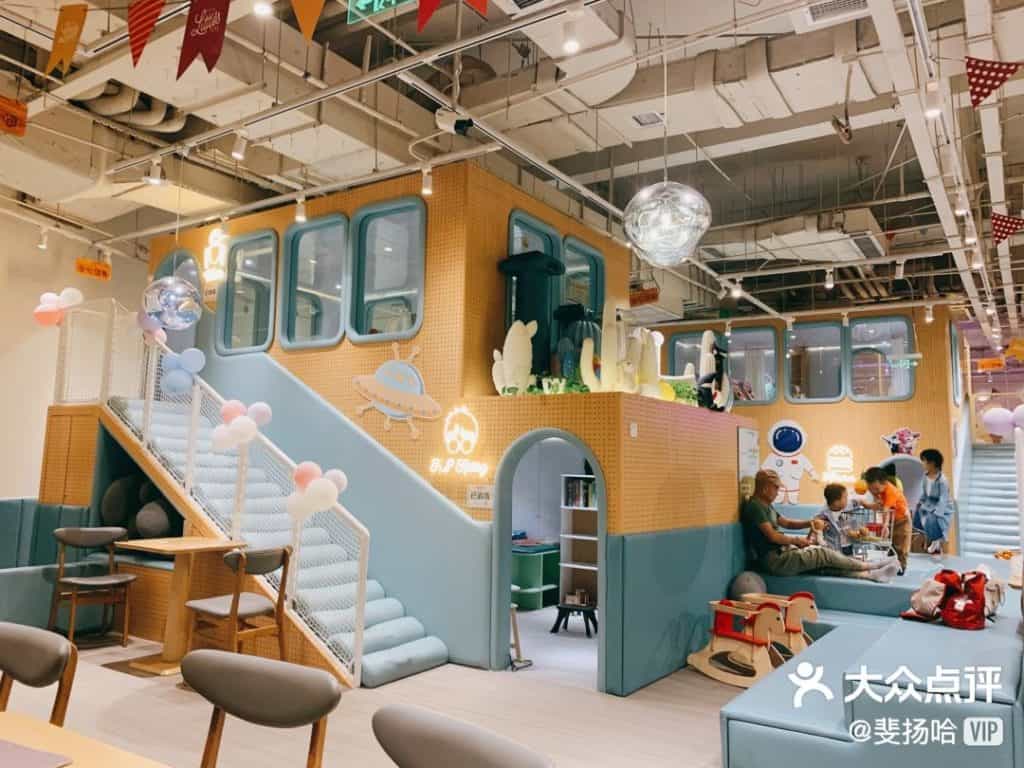 The Littles is different from The traditional parent-child restaurant, which can not only accompany The children to play, but also realize freedom while The children play. Each of The Littles stores has a trained staff to accompany children in the play areas and keep them safe. One quarter of the place is for children's play area, there are more than ten projects, such as ball pool, trampoline, slide, Lego, simulation kitchen, entertainment cabin, etc.
In order to further satisfy children's enjoyment and parents' peace of mind, The Littles has also spent a lot of effort on The design. "In the amusement area, we design the movement line suitable for children to play on the premise of safety first. For parents, we strive to ensure that wherever siting in restaurant, you can see the children's entertainment area, we will install a display screen, so it can be said that there is no invisible corner."
Address: L5 of Chengdu Yintai Center, north section of Tianfu Avenue
天府大道北段成都银泰中心L5
Opening: 10:30-21:00
Guosetianxiang Theme Park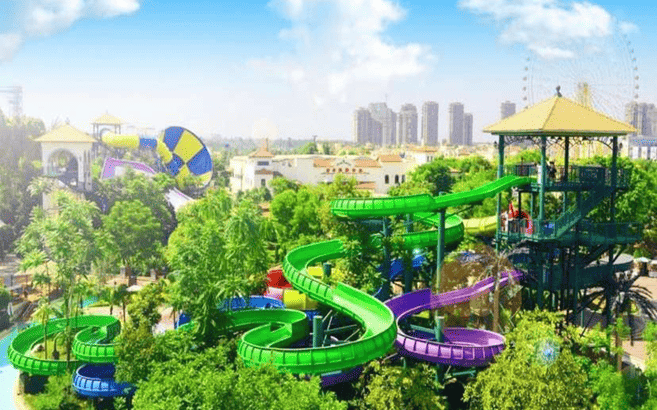 The largest outdoor aquatic centre in Southwest China, Guosetianxiang Theme Park, or Floraland, is an amusement park and water park situated in Wenjiang District. Head to the water park on ahot day and cool off in one of the wave pools, or enjoy a thrill on one of the 30 rides in the amusement park.
Address: No.88 Tianxiang Road, Wenjiangdistrict 四川省成都市温江区天乡路88号
Ticket: 150 RMB/ person,
 Kids 100 RMB/person
Opening hour: 09:00-18:00
Teddy Bear Museum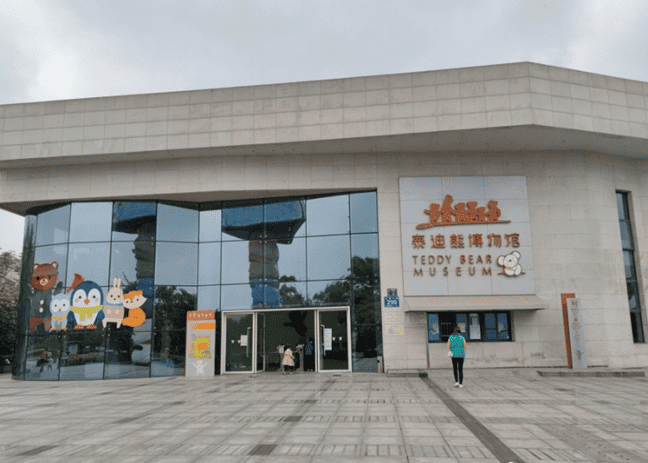 Opened in 2012, the Chengdu Teddy Bear Museum is a cute, child-friendly museum dedicated entirely to teddies. With over 1000 teddies on display spread over three floors, this is the largest of its kind in the world. Begin on the second floor, where you can visit the China Hall, where teddy bears recreate scenes from Chinese tales, and the Art Bears, where the teddies become classic figures from paintings .
Address: Qishi Ave,Wenjiang 齐石大道,温江
Ticket: 60RMB/person, free for kids under1.2m
Opening hour: 10:00-17:00 weekdays, 10:00-18:00 weekends
Chengdu Panda Base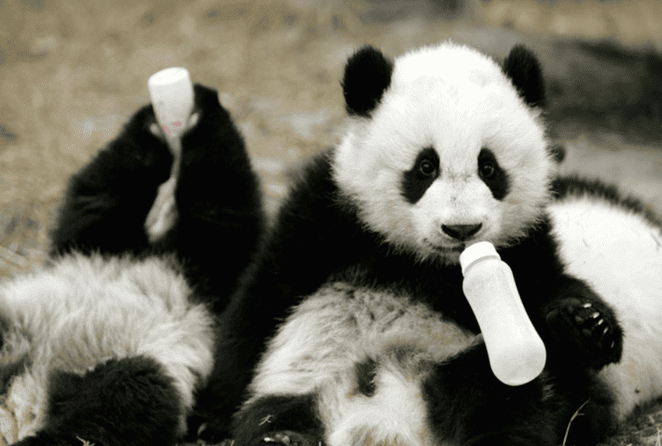 A non-profit research and breeding facility for giant pandas, the Chengdu Panda Base was opened in 1987 to house six pandas rescued from the wild. Since then, it has bred 261 giant pandas, making up the largest artificial breeding population in the world. The base also cares for other rare and endangered species, and aims to improve public awareness and further scientific education.