Where to Brunch in Chengdu
Rise and shine this Sunday morning with a brunch to kick-start that lazy weekend feeling. Here are our top picks of places to brunch in Chengdu which will help you satisfy that craving whatever your budget.
We've broken up the article into 2 parts: Firstly Cafes & Restaurants, and then large Hotels, so there should be options to suit all moods and budgets.
-Cafes & Restaurants-
This family friendly cafe and bistro that wont break the bank, offer up a big brunch menu; with generous portions of scrambled eggs with truffle, eggs benedict with prosciutto, steak or ham sandwiches.
You can also build your own brunch, have a bloody mary, and watch the weekend crowds mill by. The warm and friendly service here are worth visiting for.
Brunch Time:
Daily, 11:00 – 15:00
Price:
40 – 80RMB
Addresses
GILI'S: 9 South Tongzilin Road, Wuhou District 武侯区,桐梓林南路9号
G's: 18 Zijing East Road, Gaoxin District 高新区紫荆东路18号
Tel.:
15982201425
This sexy bistro in the centre of the city offer up sandwiches, French toast, slaw, and  fries, is a little reminiscent of a upmarket New York deli. The decor is decidedly masculine, with grey stone walls, and dim lighting – perfect for a hangover. Come by for brunch, but stay for the cocktails.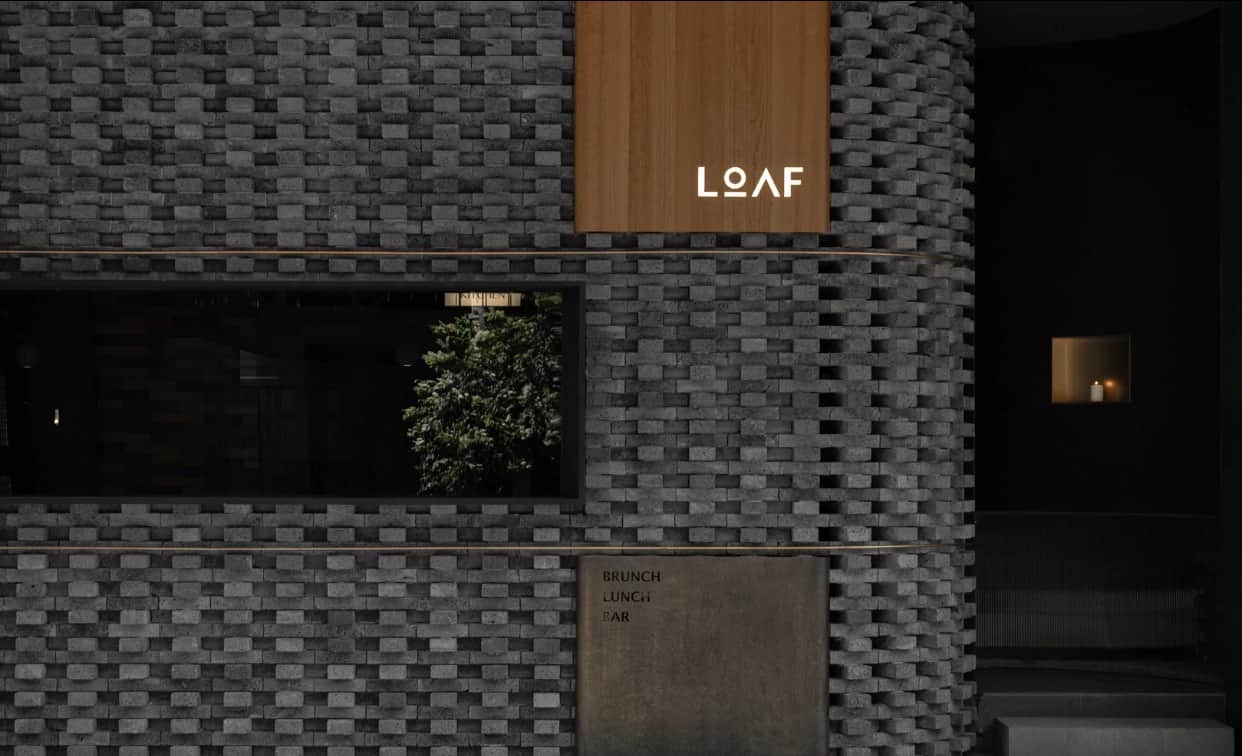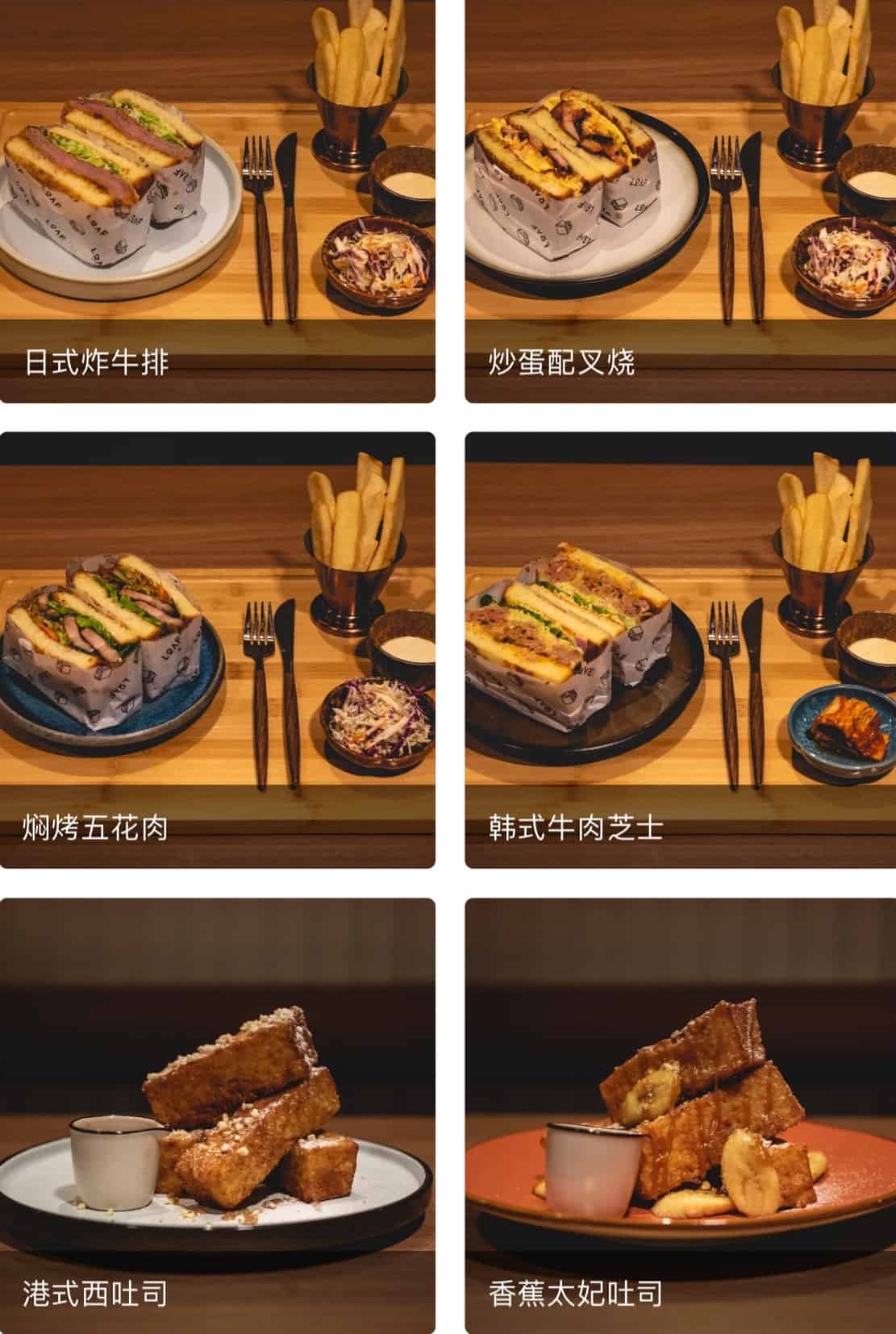 Address:
F1, 26-27,No.49 Zhongxin St. 
中新街49号1层附26-27号
Price:
RMB 80-100
Tel.:
19180621361
Time:
10:30-01:00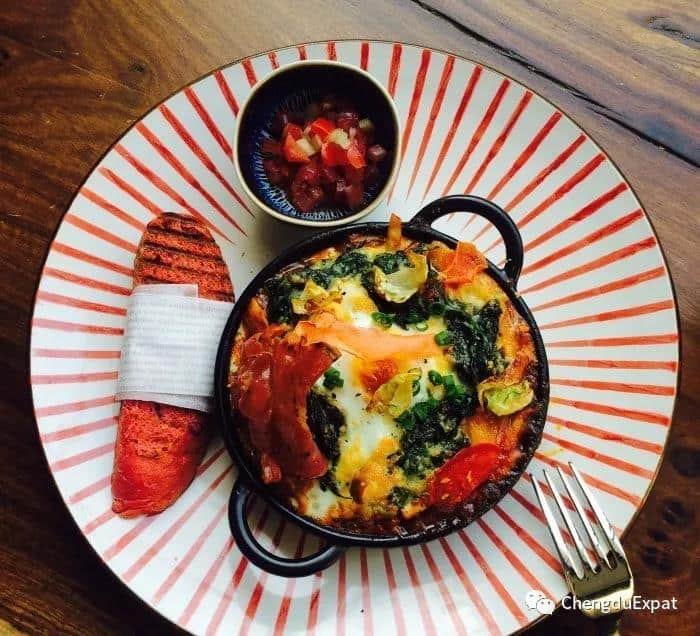 Artisan Kitchen understands the value of a beautiful brunch. With a sleek interior combining polished concrete and wood it's a pretty place with photo worthy food.
Brunch options from the high quality ham, salsa and aromatic tomatoes of the Spanish plate to the Irish, Mediterranean and Asian brunches and portions of baked oatmeal, yoghurt and frozen fruits – there's plenty to choose from. Available all day, you could even opt for a brinner. On the Weekends, Artisan is often pretty busy, full of meinu photographing their food for their moments, so you may have to queue.
Brunch Time:
Every day, Mondays 9:00-21:00, Tuesday-Thursday 9:00-23:00, Friday-Sundays 8:30-23:00
Price:
RMB 38-42
Address:
5-1, Kehua Street, Wuhou district, Chengdu成都市武侯区科华街5号附1号
Brunch Time:
Saturday & Sunday, 11:00-15:00
Price:
See menu above
Address:
Wuhou District, Daxue Road No. 11 (Sichuan University North Gate)
武侯区大学路11号
Offering it all day, everyday, Tim's is the place for brunch lovers. The American style menu although small, includes all the classics from pancakes with syrup and the full American breakfast with eggs, bacon, sausages, hash browns and toast.
Whilst the breakfast taco on their menu allows you to pick and choose your fillings. On a Saturday and Sunday a Bloody Mary is included into the brunch menu for only RMB25.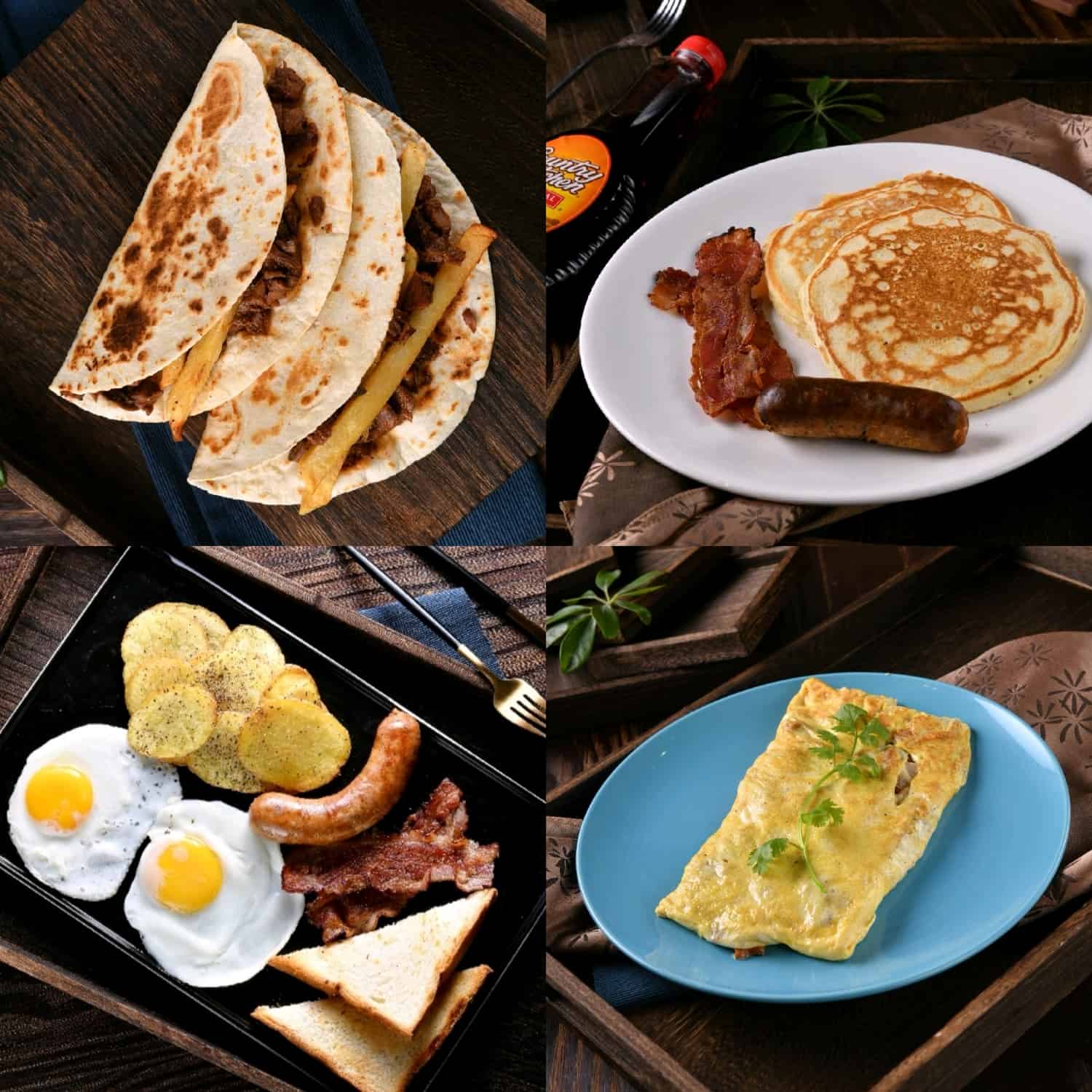 Brunch Time:
Every day 9:00-23:00
Price:
RMB 25-42
Address:
No 7 Building C, Poly Centre, No. 1 JinXiu Road, Wuhou District. 锦绣路1号,保利中心C 坐7号.
The brunch selection at Wagas includes yoghurt and granola, "express sandwiches", breakfast wraps, porridge, and scrambled eggs. Although suited to a quick bite for those fast paced brunch munchers, Wagas is less likely to provide a leisurely Sunday morning brunch.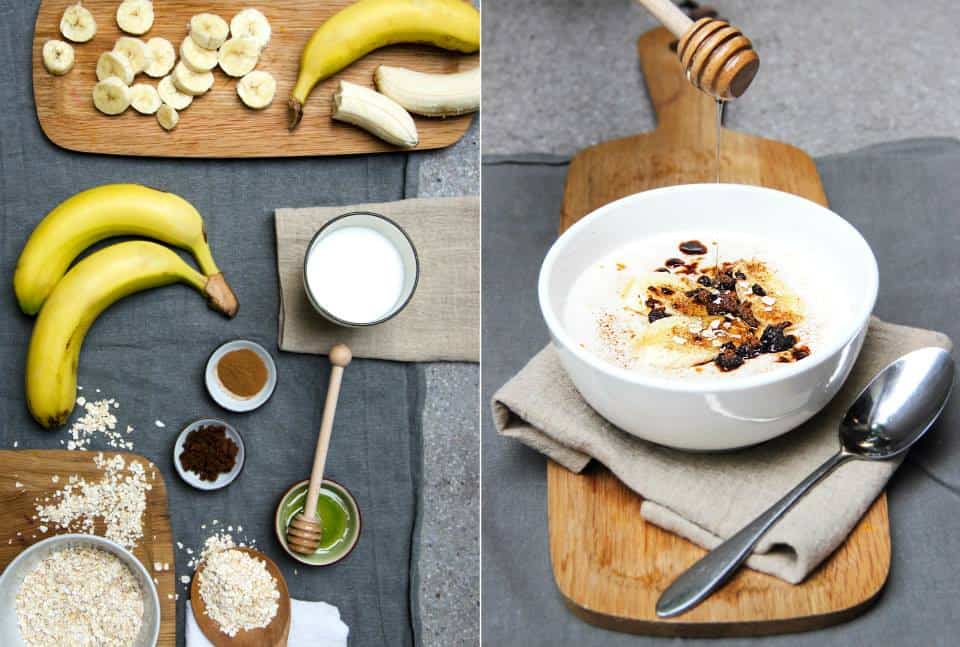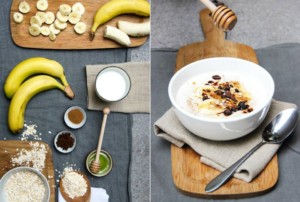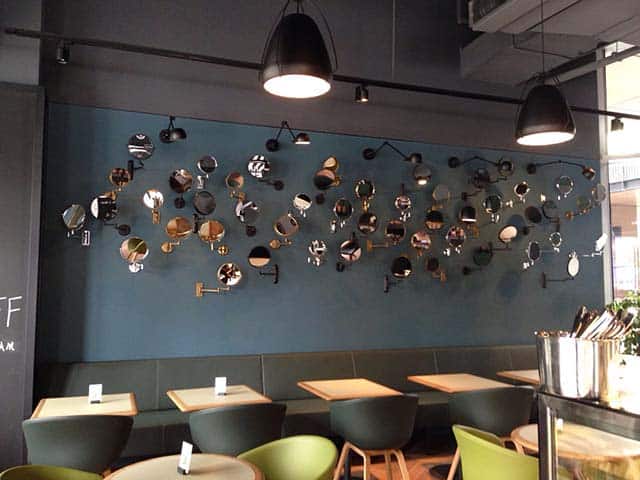 Brunch Time:
Weekdays before 11:00, weekends 8:00-17:00
Price:
Ranges from RMB 15 for fruits to RMB 80 for the Wagas Big Breakfast. 50% off Monday-Friday before 11:00.
Addresses:
1239, 1F, No. 8 Zhongshamao Street, TaiKoo Li, Jinjiang District
锦江区太古里中纱帽街8号1层1239号商铺
2F Raffles City Chengdu, Section 4, South Renmin Rd.
人民南路四段3号成都来福士广场2楼
Founded by friends Daniel and Alex, MOKA Bros in Taikoo Li has seven other sister cafés across China. Taking inspiration from their childhood in South America, they have created a healthy and tasty menu with fresh ingredients in an upbeat space. The branch in Chengdu offers a selection of brunch dishes including house-baked granola, bagels, waffles, breakfast wraps and different styled eggs.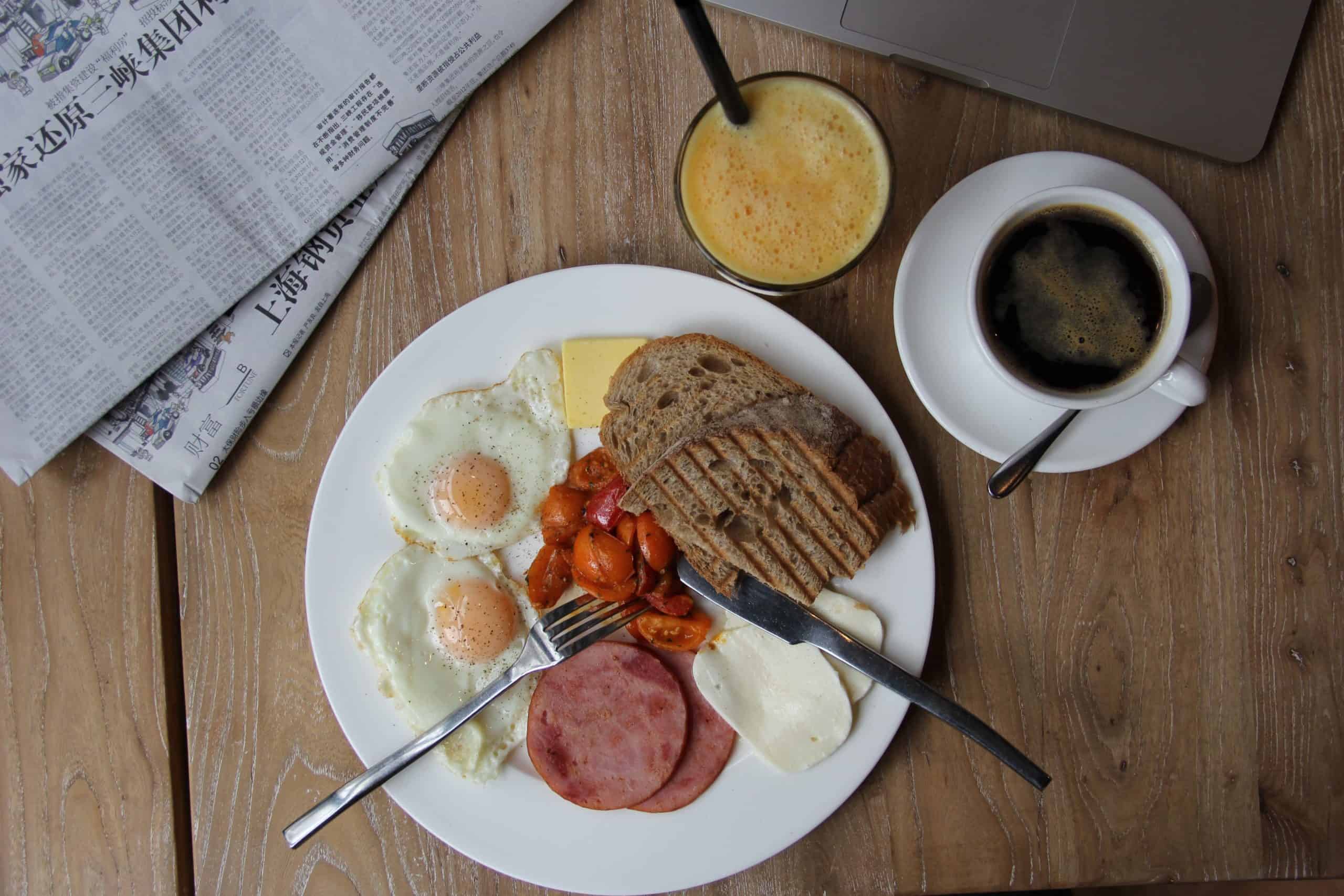 Fresh colourful smoothies, coffees, and brunch cocktails are also on the menu! For the late risers, the brunch menu is available until 4pm on weekends.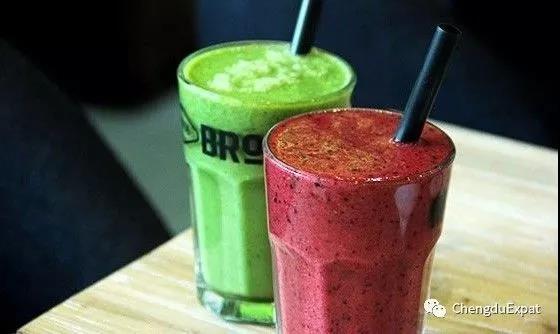 Weekend brunch Saturday & Sunday 10:30 -16:00
Ranges from RMB 30-55
1303#, Sino-Ocean Taikoo Li, 8 Middle Shamao Street, Jinjiang District
锦江区中纱帽街8号远洋太古里1303
One of Chengdu's well developed restaurant chain with >8 restaurants in the city [and around 20 China-wide]. Pretty consistent with quality, though mixed comments from [picky] foreigners.
Don't be surprised to find the staff donning clothes in the fashion of a Texas flag. Bottomless coffee. Good burger. Nice Burrito. Oh yeah, and some stores have homemade ice cream.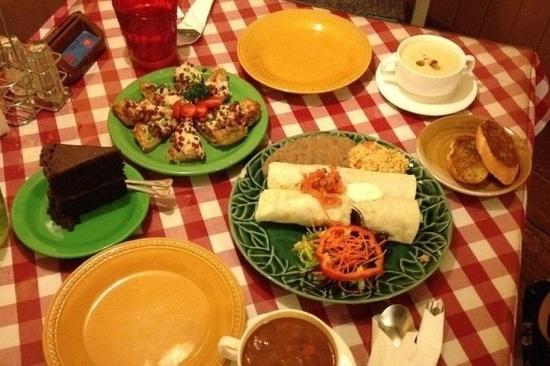 Address:
12, East Tongzilin Rd. 桐梓林东路12号
 117, North Kehua Road 科华北路117号
34, Jinxiu Road 锦绣路34号
Tel.: 85180903; 85253506
Located in TaiKoo Li Chengdu, at the former Costa Coffee location, close the The Temple Café.
The independent coffee roaster, Elephant Grounds scouts quality beans directly from small farm producers around the world to brew their exquisite tastes. On top of single origins, the café mixes earthy Sumatra, aromatic Papua New Guinea, and nutty Brazilian Arabica to create a distinct espresso blend.
Simply ask their friendly baristas to recommend the right one for you to go with their signature ice cream sandwiches or Asian-inspired brunches. Warning: the food is very pretty, but a little bit small.
Time:
Mon. – Fri. 10:00-22:00
Weekend 10:00-22:30
Price:
around 100RMB per person.
Address:
1342,Sino-Ocean Taikoo Li 8 Middle Shamao St.
中纱帽街8号远洋太古里1342号
If you have a sweet tooth swing by Fields and order some Banana Pancakes or French Cinnamon Toast. This comes with an Americano or Ronnefeldt tea which you can swap for any other coffee for a 10rmb change. A "British" breakfast is also available (eggs cooked to request, bacon, sausage, garlic bread, vegetables and best of all, baked beans).
This venue just on the edge of Taikoo Li (and several other location in Chengdu) also has a great range of pastries and fresh juices for a light brunch.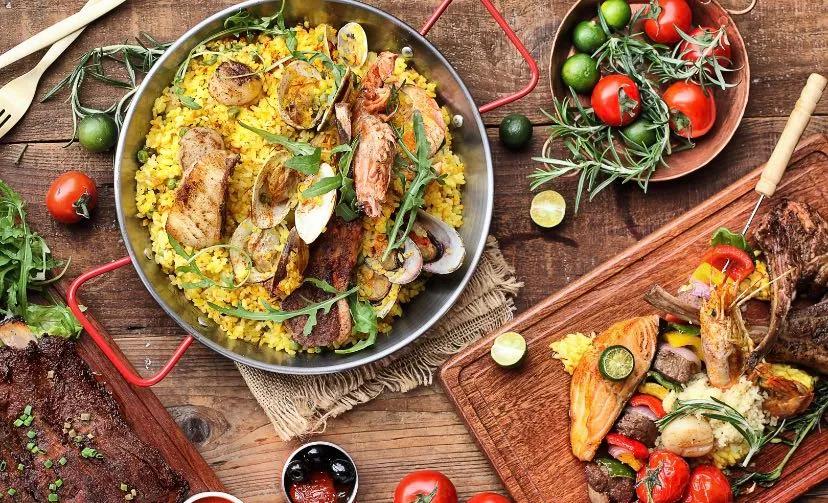 Brunch Time:
Saturday-Sunday & Public Holidays,  10:00-16:00
Price:
Monday-Friday RMB 48, Weekends RMB 52
Address:
East mainstreet, 99 Upper East street, The Atrium, 1F 东大街上东大街段99号晶融汇一楼
Doublechin Cafe is a modern eatery that does Australian-Asian fusion food and drinks, that wont break the bank. Opened by Singaporean Chef Mike, and Ann from Taiwan, it's tucked away just behind Niuwangmiao Station and is a real hidden gem. From brunch to dinner, to desserts, these photo-worthy dishes, make it worth a visit.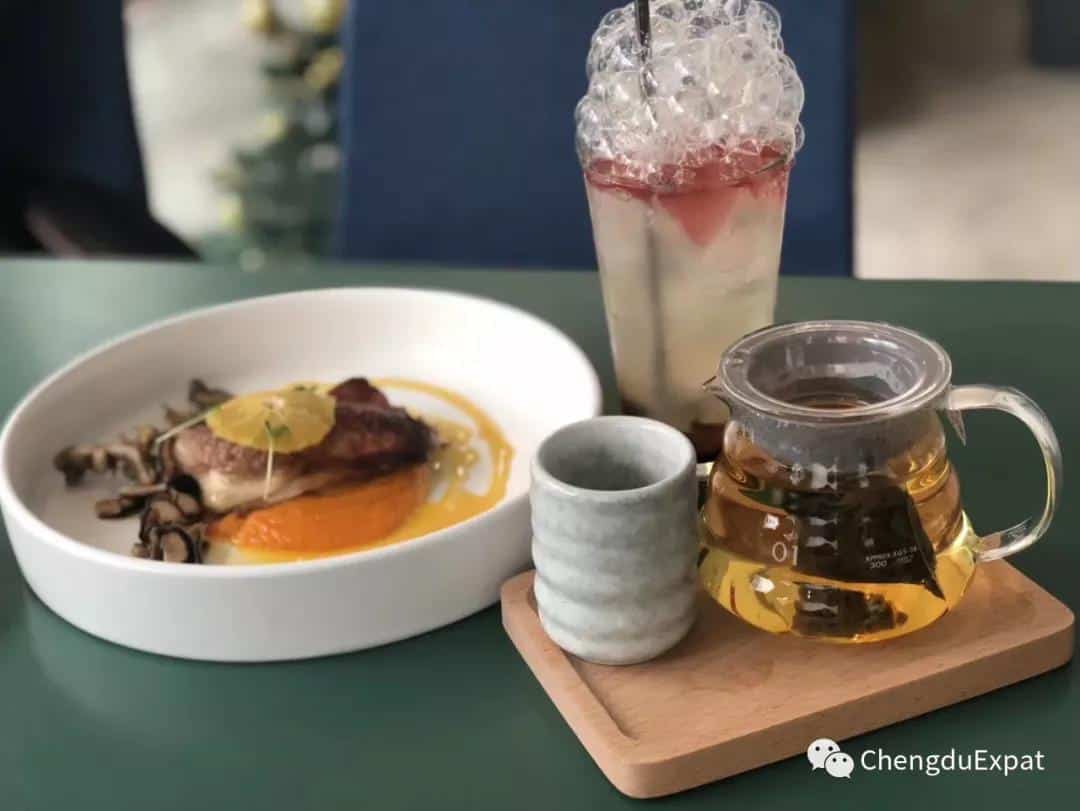 Brunch Time:
Saturday & Sunday | 10:30 am – 9 pm
Address:
182 Building 1, 108 E 5th Section, 1st Ring Road 成都市一环路东五段108号 东恒国际 1栋182号
Western-style restaurant in the Gaoxin District, serving a variety of stylish food including brunch.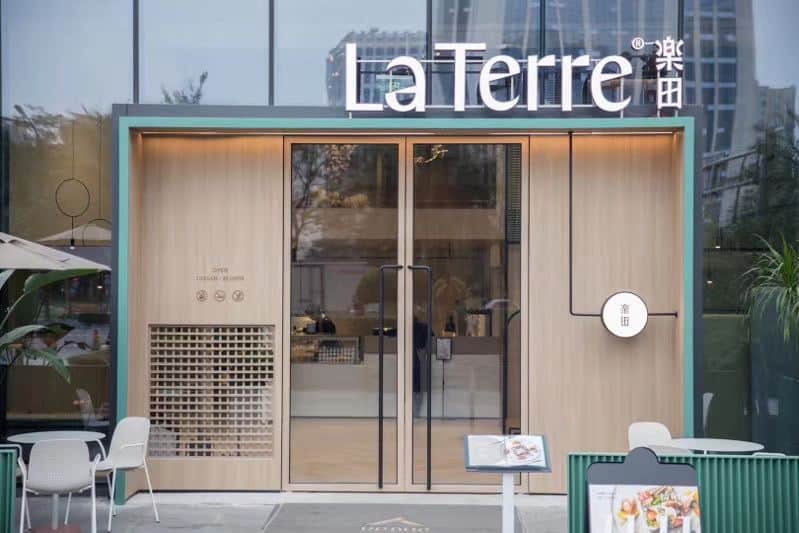 Brunch Times:
10am – 10pm
Price:
around 138RMB per person.
Address:
Gaoxin District, FuChengdu Road Section 4 No. 505. Renhe Spring International Building B, F1 – 151
高新区府城大道西段505号仁和春天国际广场B座1楼151号(B座入口旁)
B-438, MIX City, 8 Shuangqin Road, Chenghua District
成华区双庆路8号 – 万象城B馆4楼B-438
Blue Frog has been serving up top-notch American style in China for years – and they've just given their boozy brunch menu an updated with 14 new spanking new dishes. These new additions are made with carefully selected, high-quality ingredients from all over the world, blending the diverse flavors of Asian, English, American, European and Mediterranean countries.
The menu features everything from big robust American breakies, with pancakes, syrup, and sausages – to eggs benedict on English muffins and cheesy mushroom toast. If you're after a hair of the dog – frozen cocktails are sure to keep you cool this summer.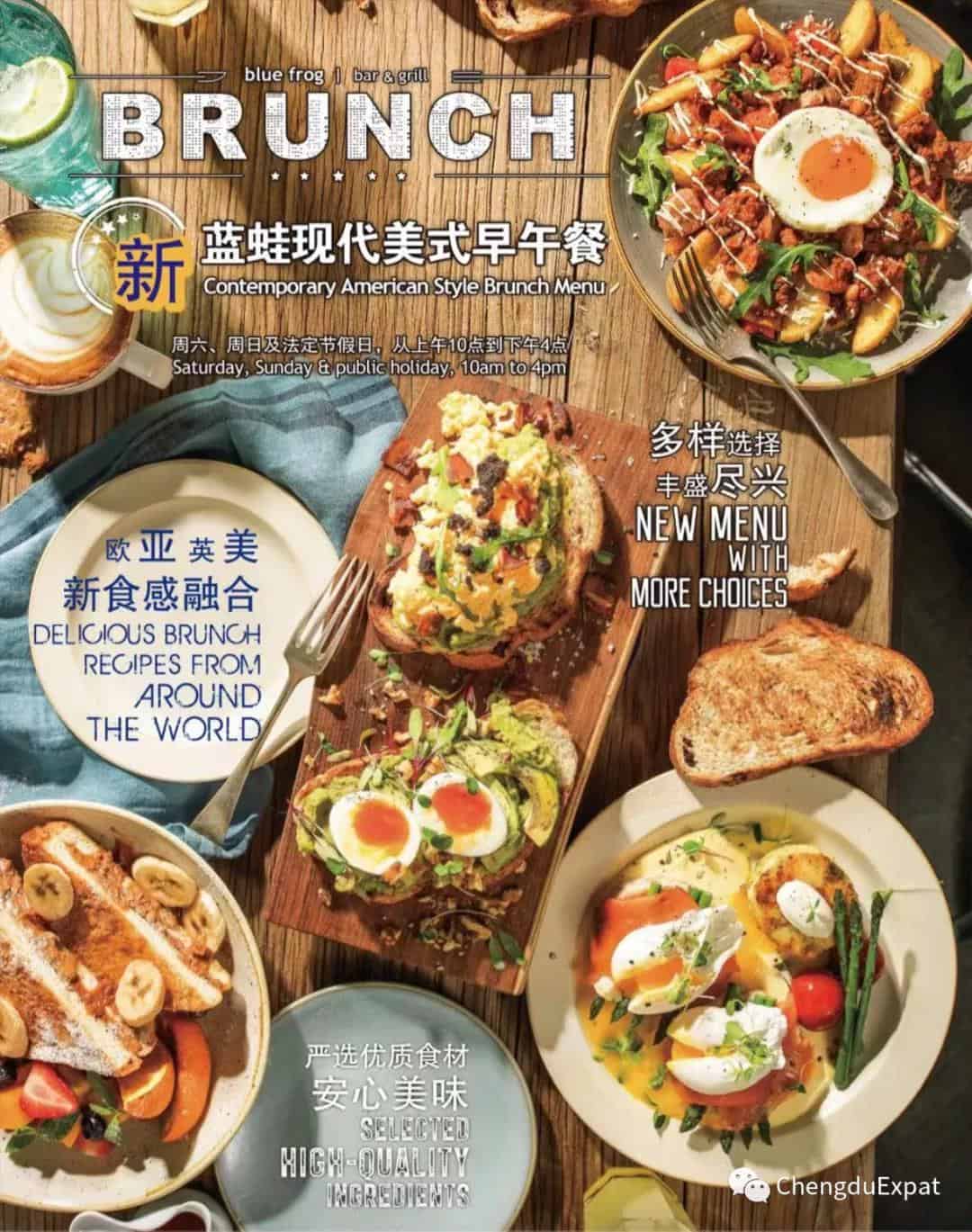 Brunch Times:
Saturday & Sunday 10am – 4pm
Price:
around 100RMB per person
Address:
Taikoo Li Branch
Sino-Ocean Taikoo Li Chengdu, 8 Central Shamao St.
中纱帽街8号远洋太古里1楼
 uFun Shopping Mall 6F No. 300 Jiaozi Dadao, Wuhou District,
成都市武侯区交子大道300号, 成都悠方Ufun6楼
Alongside the signature beers, you can also find Great Leap Brewing's brunch items during the weekend.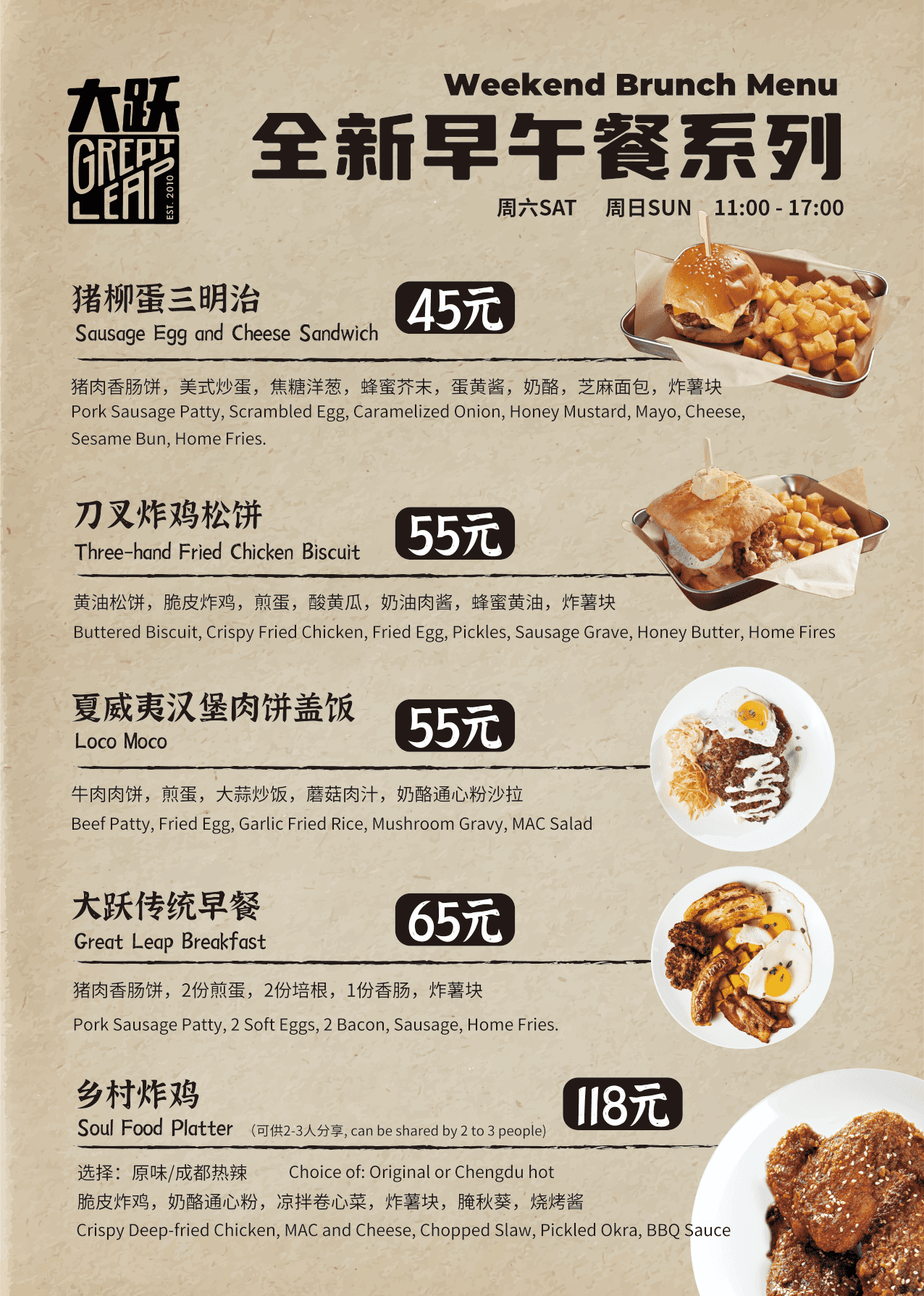 Brunch Times:
Saturday & Sunday 11:00 – 17:00
Address:
Great Leap Brewing Chengdu No. 6 Taproom
大跃啤酒成都6号店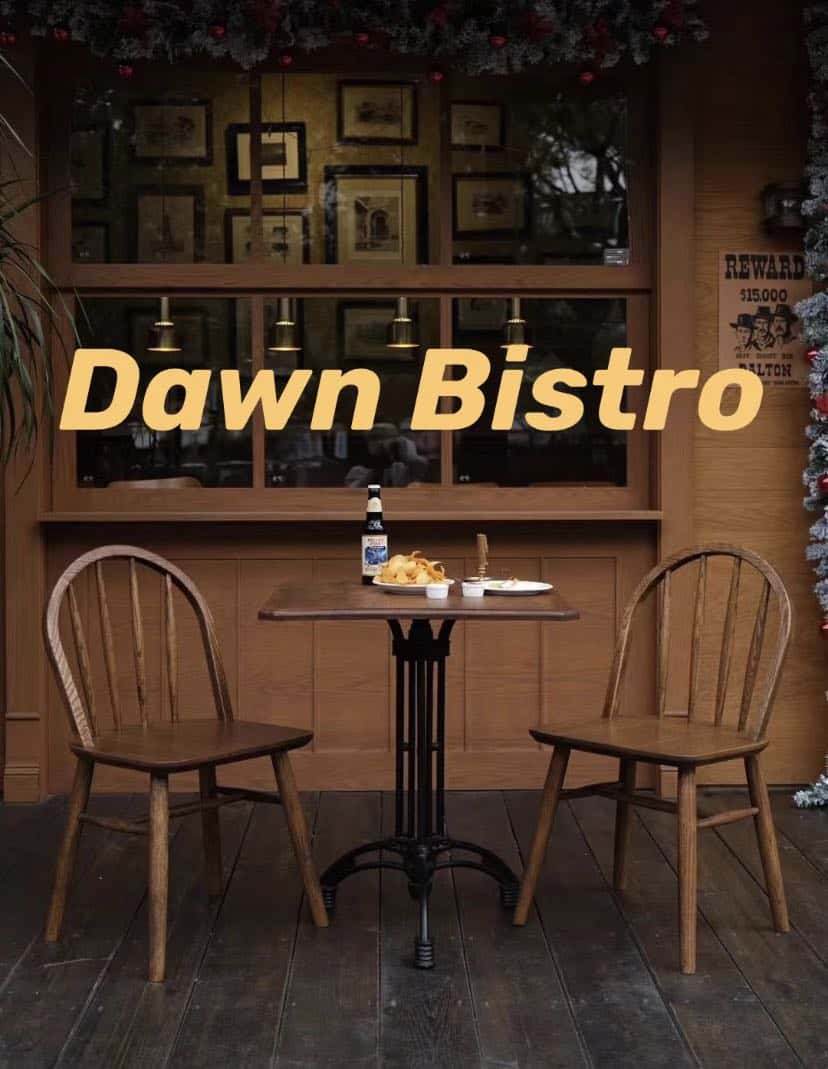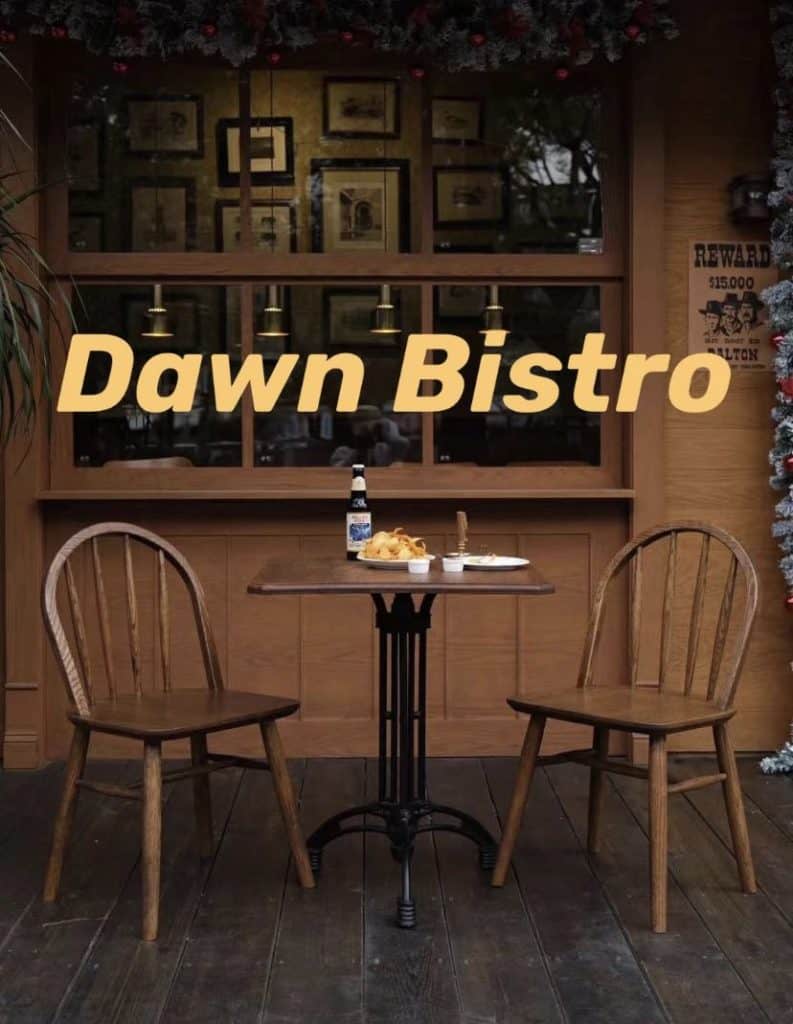 "Swing open the door and let the soft sound of jazz lure you into a sleepy, weekendy trance.  Dawn's say they tables are like paths to individules' hearts, and the people inside become colorful…" We're not sure what that means, but they serve up brunch.
Opening time:
 15:00-22:00
Price:
Ranges from RMB 68-120
Address:
No. 29, Dong 'an Nan Lu
东安南路29号
Tel.:
Phone +86 19180626676
Harry's Wizard Café – a space that is pure magic! With wide windows and a sunny balcony, our cozy café is the perfect place for a peaceful brunch, any day of the week (except Mondays when we are closed~)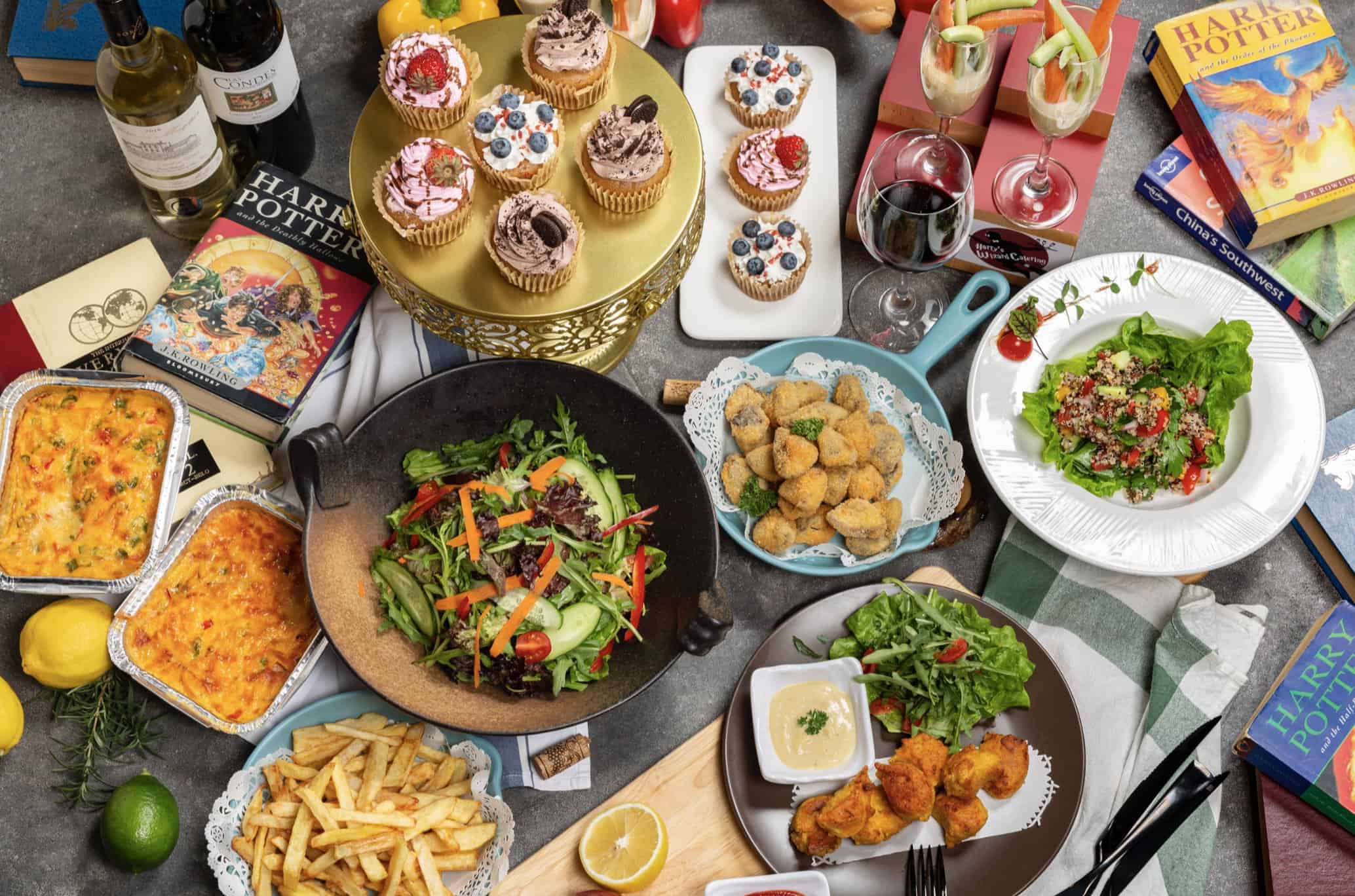 Tuesday to Friday, we serve a regular brunch menu from 11am to 4pm, including our Gryffindor House Breakfast (a full English served with bacon, sausage, baked beans, the works!) and the healthy granola-based Ravenclaw House Breakfast.
Saturday and Sunday (11am-4pm) we offer a wider menu, with different special deals each week, such as American-style and European-style pancakes, or specialty pizzas.
In addition, we would be happy to whip up any one of your favourite brunch-time cocktails: Bloody Mary, Mimosa, and Peach Bellini (limited time only)!
Address/地址:
成华区 华林三街8号附315号,中国铁建广场3号楼3楼
8 Hualin 3rd RD. CRCC Plaza, Bldg 3 3/F Unit 315
Contact: 191 8212 7952
Opening Times: Tuesday-Friday 10:30-21:00
Weekend: 10:30-23:00
(Rest on Monday)
Good Grain Kitchen & Cafe 拾谷
Pretty food, for people living in the South.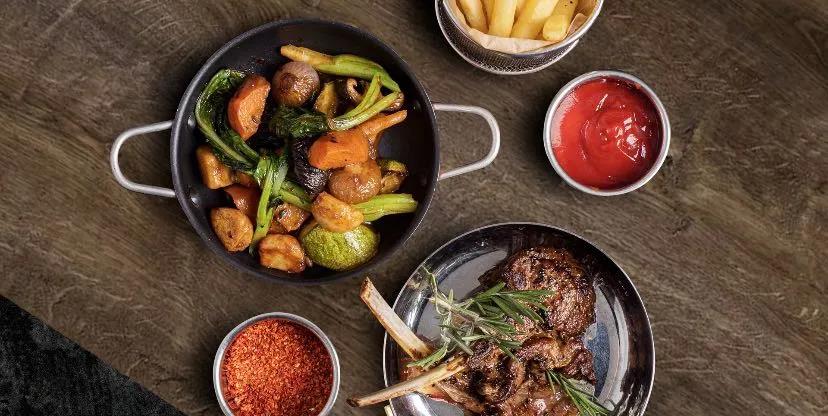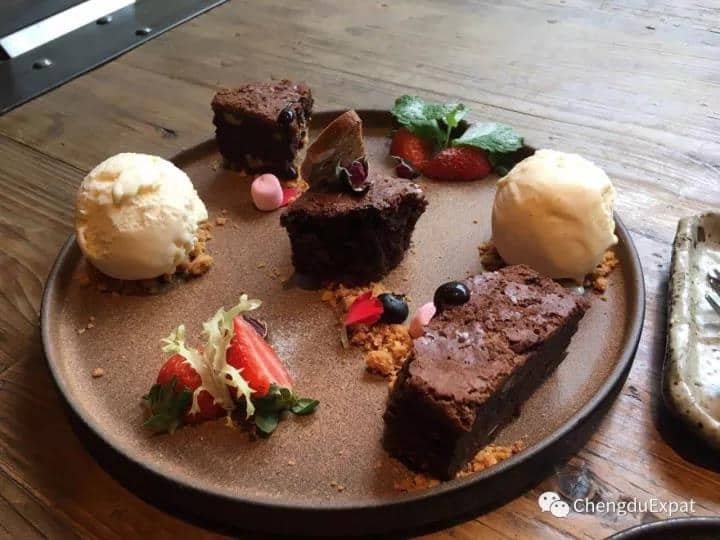 Opening:
Monday-Sunday 09:30-23:30
Price:
 80-130RMB
Address/地址:
No.88 Tianfu 3rd Street Dayuanzhongxin building one, 2F, #201
天府三街88号大源中心一幢2层201室
  – Hotels –
TIVANO @ The Temple House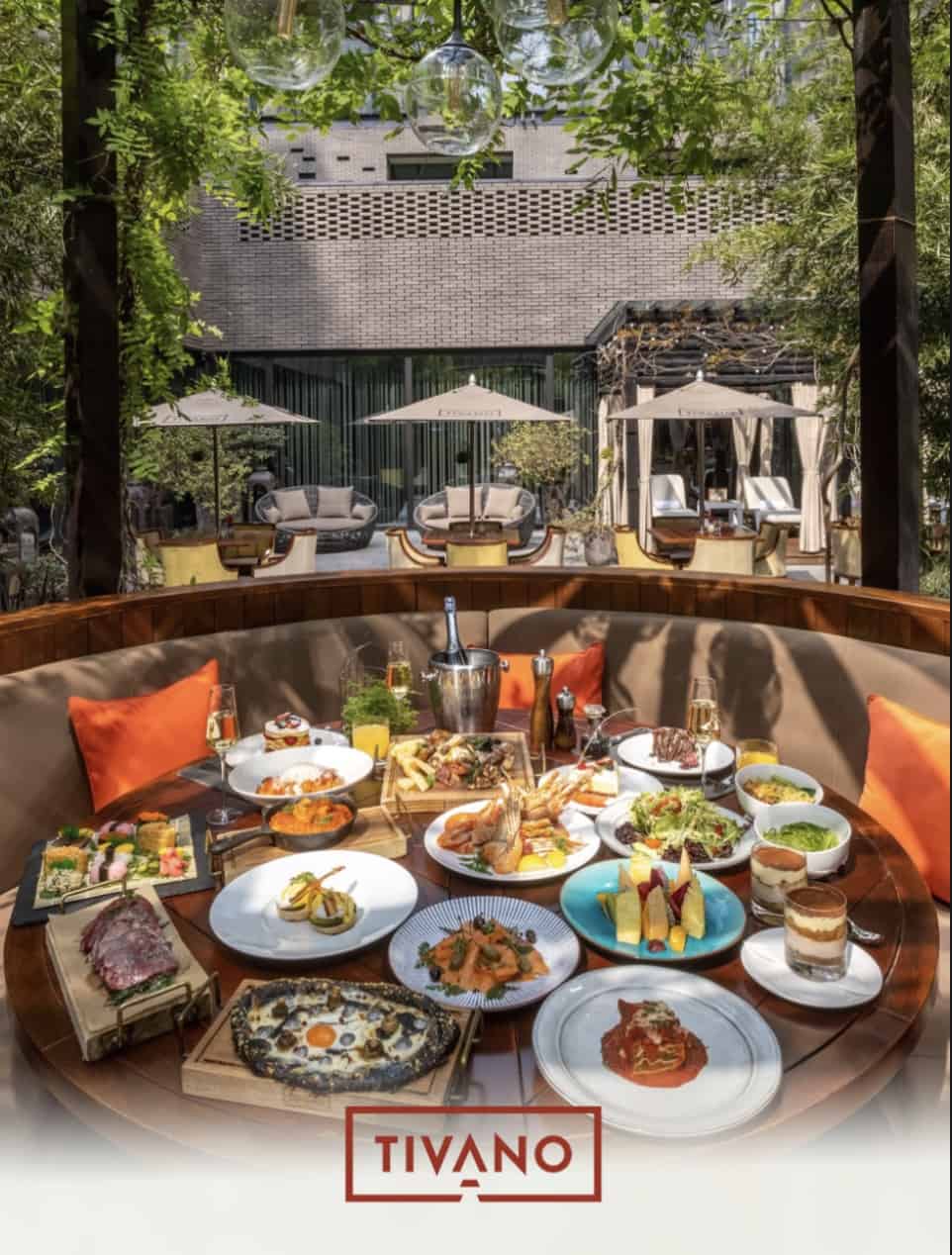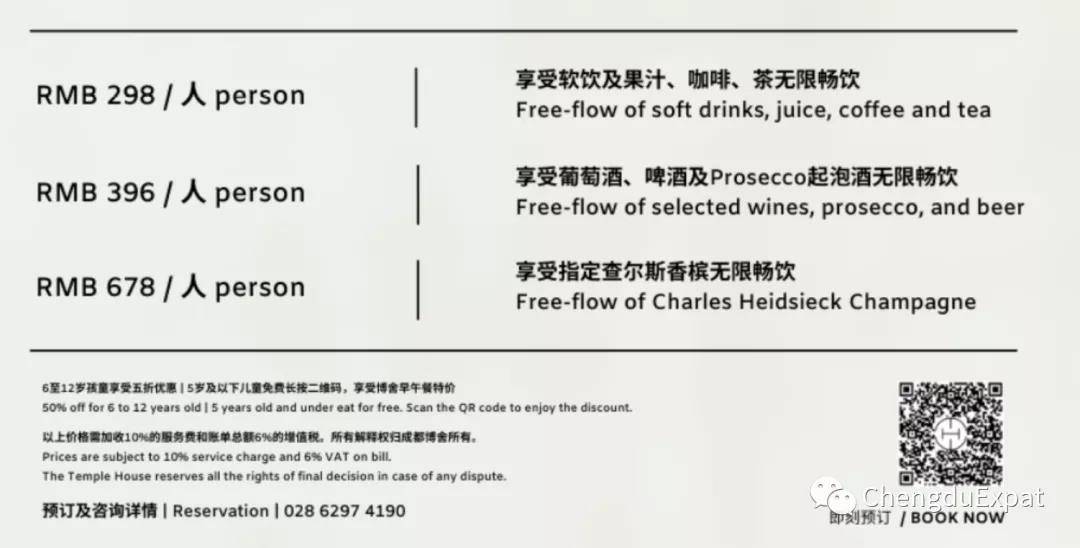 One of our favourite weekend indulgences, is the Temple House semi-buffet brunch available every Saturday and Sunday at award winning restaurant, Tivano. Enjoy nonstop delights, highlighted by our seafood bar, live BBQ, signature pizzas, as well as a selection of exquisite dishes to satisfy discerning palates.
Brunch Times:
Saturday & Sunday,11:30 – 14:30
Price:
Starts 248RMB per person
Address:
B1 The Temple House, 81 Bitieshi Street
锦江区笔帖式街81号
Waldorf Astoria's Sky Weekend Brunch combines classic American brunch elements with innovative cooking methods, offering over a hundred specialties to the citizens, and giving guests a refreshing dining experience and a unique weekend time.
Chef Bruce and his team began to create, explore and refine the menu six months in advance, from the selection of ingredients to the testing of dishes to the designing of the plate, present a balanced meal like a work of art and create a selected signature dish intently.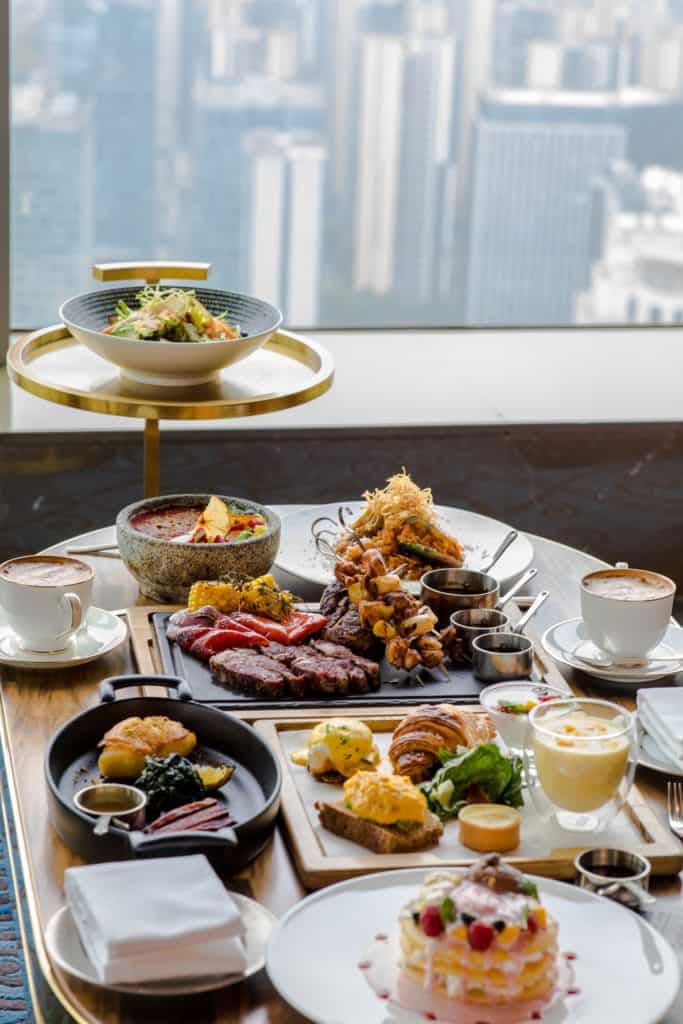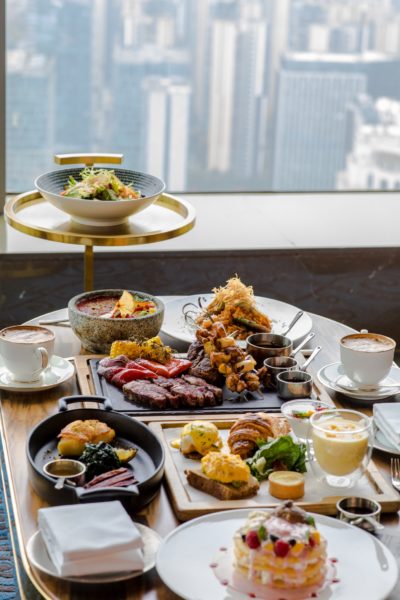 Brunch Time:
Every Weekends 11:00-14:30
From now on – 2021.12.31
​Location
51F, Limited Edition-Grill, Waldorf Astoria Chengdu, No. 1199 Tianfu Avenue North, High-Tech Zone
高新区天府大道北段1199号
Price
RMB 598 (+15%) for adults & half price for children 6-12 yrs.
Tel.
028-6870 6054
Spectrum, the all-day dining restaurant on the lobby level of Fairmont Chengdu offers brunch from their 'Chili kitchen' every Sunday. Offering both a carvery and 'seafood experience' in addition to a selection of gourmet cheeses and charcuterie, food is accompanied by a live jazz band. A children's menu is also available.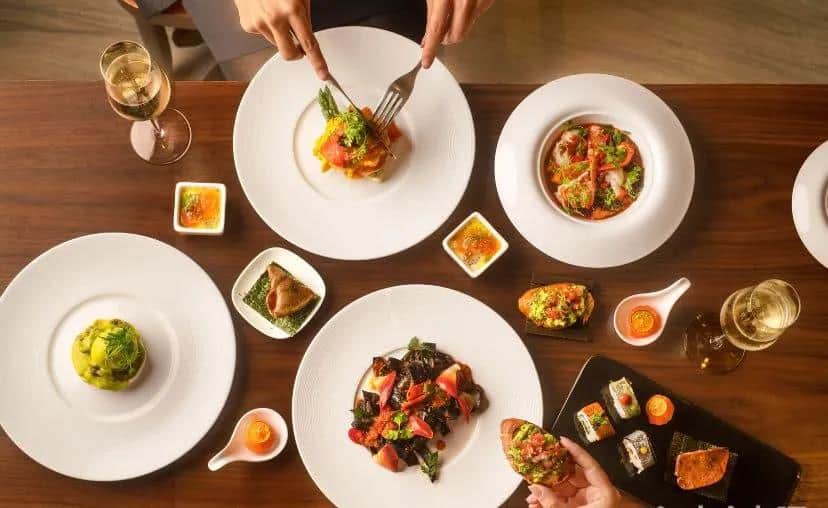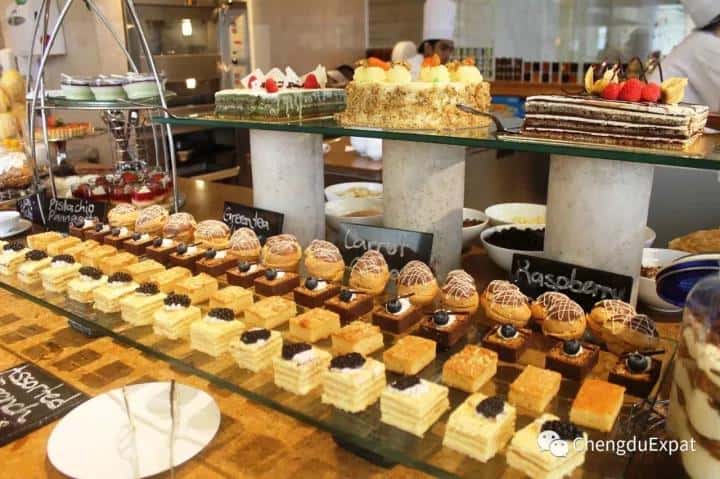 Brunch Time:
Every Sunday 11:30-15:00

Price:
RMB 298/person or RMB 498/person (including free flow of Moet & Chandon Champagne), all prices are net prices.
Address:
1F, Fairmont Chengdu, 269 Tianfu Middle Avenue, Hi-Tech Zone 高新区天府大道中段269号成都棕榈泉费尔蒙酒店一层
Tel.:
028 8064 8543
Yue Hin @ Niccolo Chengdu
Another great Dim Sum Buffet spot located at Niccolo Chengdu is Yue Hin, an elegant and modern restaurant which provides an all-you-can-eat Dim Sum buffet inspired by Cantonese, Sichuan, and Huaiyang cuisine. They have a wonderful Dim Sum selection.
With 80 dishes on offer, including rice with lobster soup and truffle dumplings with wild mushroom, Dim Sum Buffet at Yue Hin promises to take you on a tour of flavours which will not fail to excite your taste-buds. The á la carte is also available during operation hours.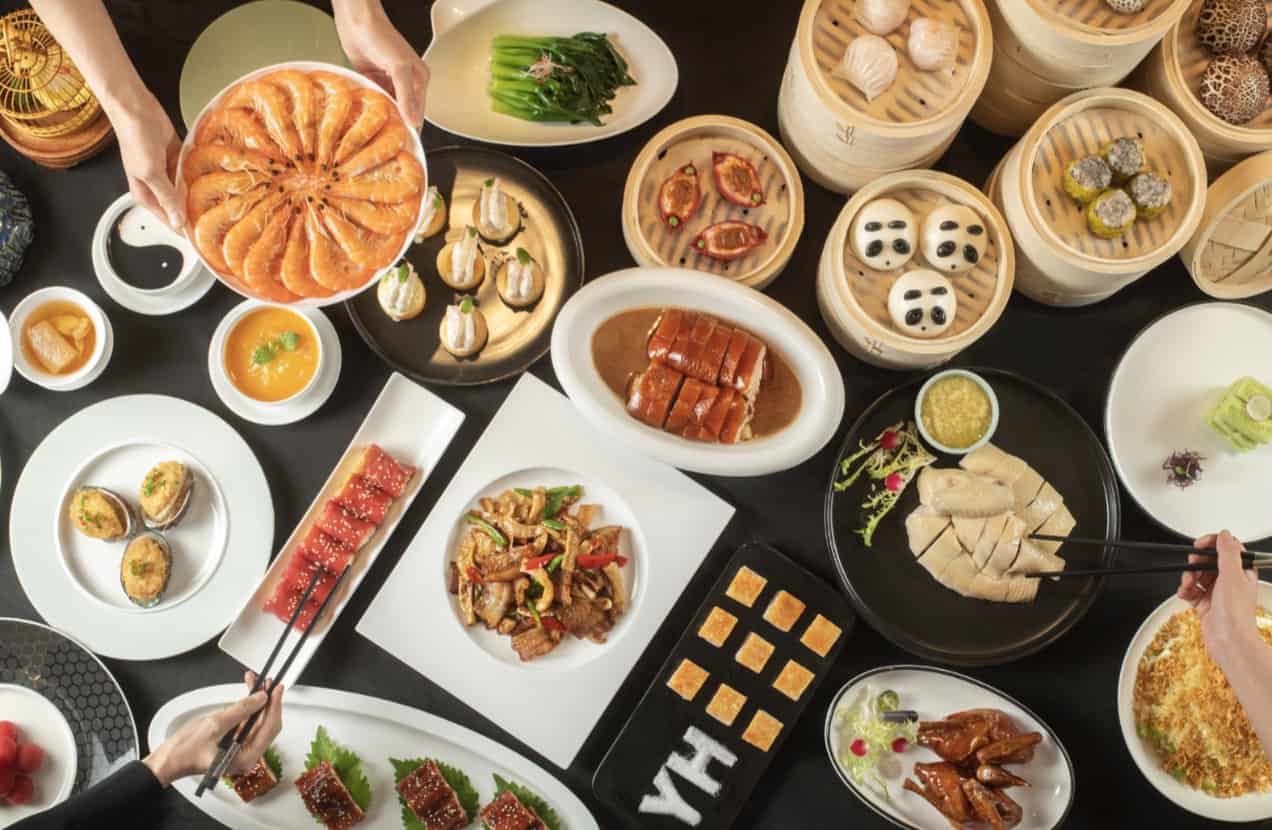 Operation Time:
Every day 11:30-14:30;17:30-21:30
Price:
Niccolo Chengdu Official WeChat Mall Price: RMB 298/person
Address:
Tower 3, Chengdu IFS, No.1, Section 3, Hongxing Road, Jinjiang District.
锦江区红星路3段1号国际金融中心3号楼
An innovative Café with ancient-inspired architecture brings all-day dining to a higher level of creativity. With a choice of six different cooking theatres, Café is a concept that blends international cuisine set in a stage of culinary drama. We feature buffet for breakfast, lunch and dinner. Come celebrate with us and discover a uniquely ancient Chengdu showcase of taste, sights and sound.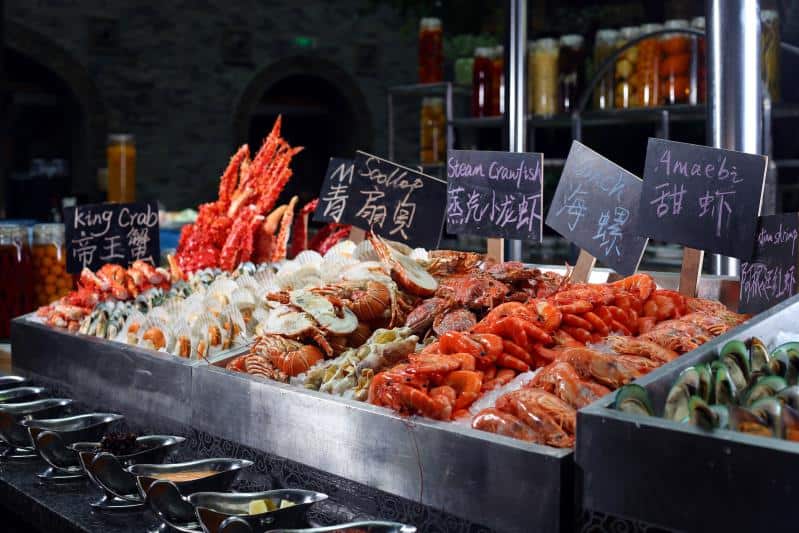 Brunch Time:
Every Sunday 11:30-15:00
Price:
RMB 199 per person
Address:
Cafe, Level 1 of Intercontinental Century City, Century City Boulevard, 88 Shijicheng Rd.
世纪城路88号世纪城新会展中心(世纪城新会展中心旁),
Tel:
028-8538 9999