Where to Brunch in Chengdu
Rise and shine this Sunday morning with a brunch to kick-start that lazy weekend feeling. Here are our top picks of places to brunch in Chengdu which will help you satisfy that craving whatever your budget.
CASA Woodfire Kitchen is a Mediterranean restaurant that offers a unique open kitchen experience, paired with warm hospitality and remarkable service. For 88RMB, you will get fresh woodfire pastries, handmade cheeses, and Mediterranean tapas as part of the restaurant all-day-breakfast or weekend brunch (not on Monday's). Guests may also enjoy dinner of freshly made delicacies over a glass of wine from the selected wine list.
The woodfire kitchen restaurant is the perfect setting for food lovers, couples and small groups visiting Chengdu.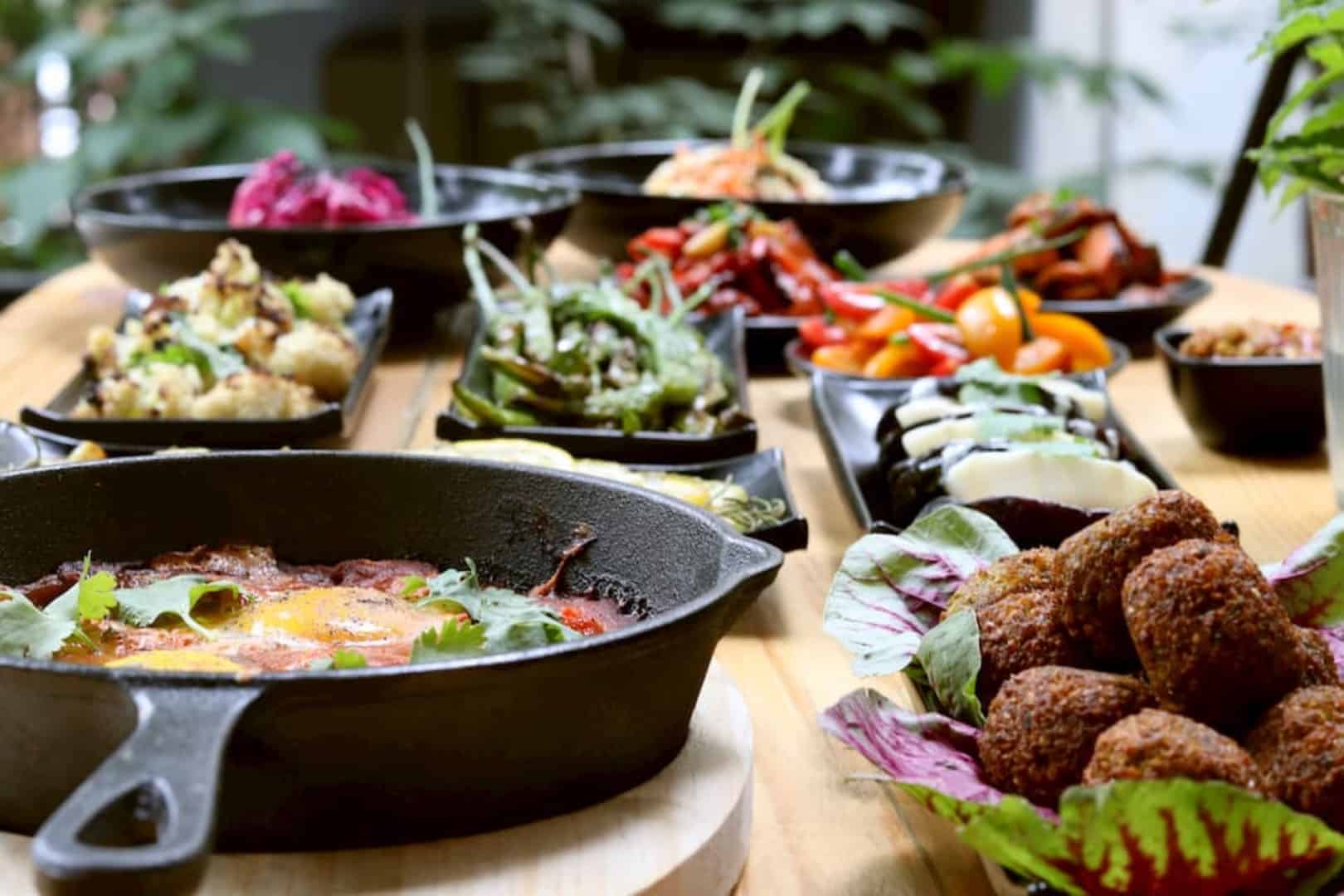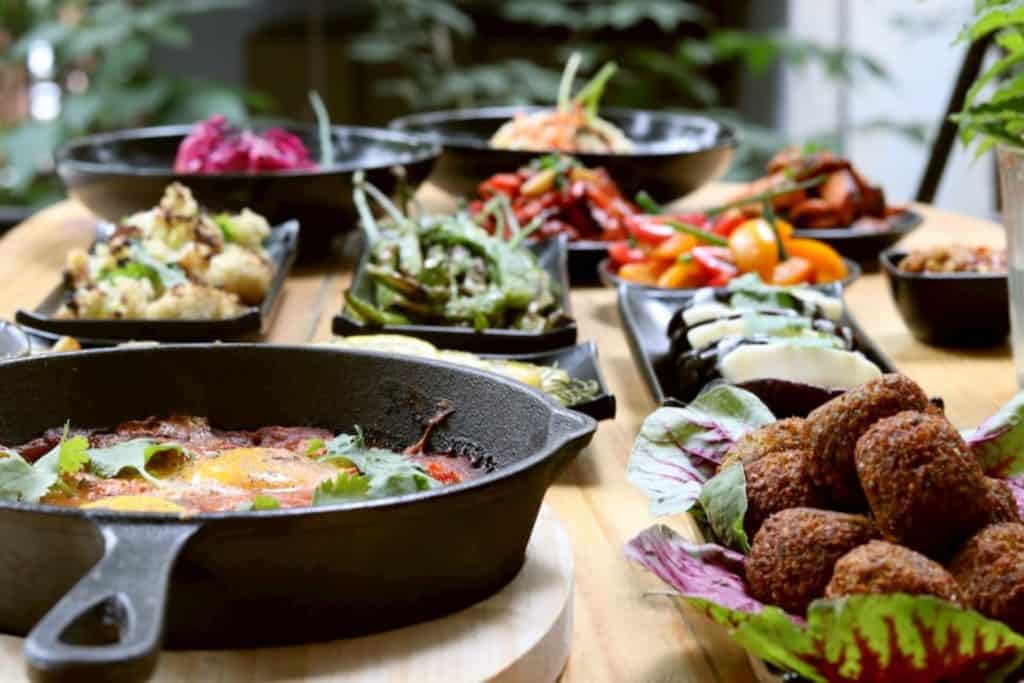 Located in TaiKoo Li Chengdu, at the former Costa Coffee location, close the The Temple Café.
The independent coffee roaster, Elephant Grounds scouts quality beans directly from small farm producers around the world to brew their exquisite tastes. On top of single origins, the café mixes earthy Sumatra, aromatic Papua New Guinea, and nutty Brazilian Arabica to create a distinct espresso blend. Simply ask their friendly baristas to recommend the right one for you to go with their signature ice cream sandwiches or Asian-inspired cuisine.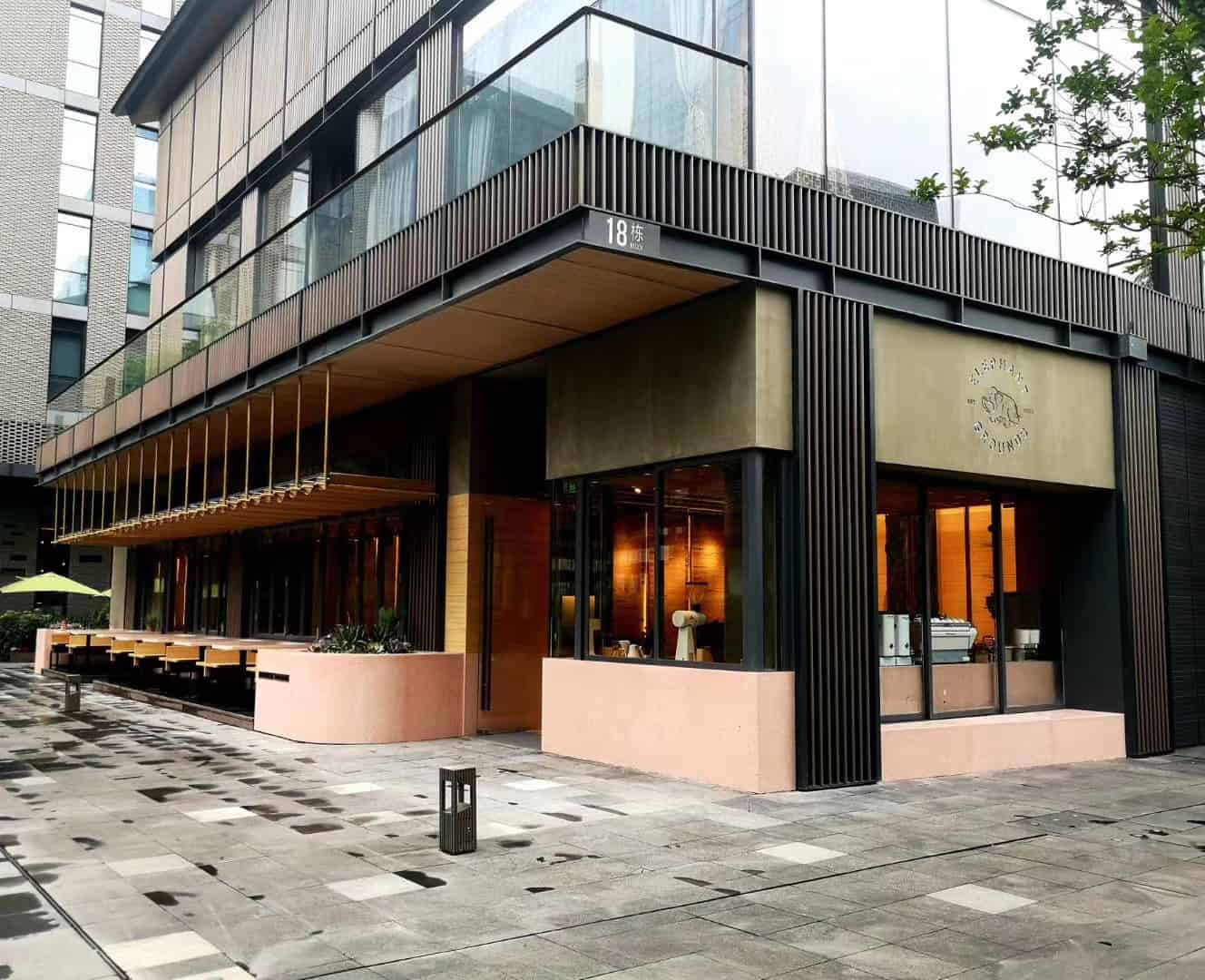 Time:
Mon. – Fri. 10:00-22:00
Weekend 10:00-22:30
Price:
around 100RMB per person.
Address:
1342,Sino-Ocean Taikoo Li 8 Middle Shamao St. (Old Pacific Coffee location)
中纱帽街8号远洋太古里1342号 (原太平洋咖啡)
Nothing better than start a sunny weekend with a good coffee and a tasty selection of brunch delicacies : a light smoked salmon on top of a creamy and soft pochee egg; velvety parma ham on top of perfectly cooked eggs benedict; tasty fried eggs in tomato sauce with crunchy italian guanciale or a refreshing avocado toast; at each its own! Brunch from this Italian restaurant will bring you a different weekend!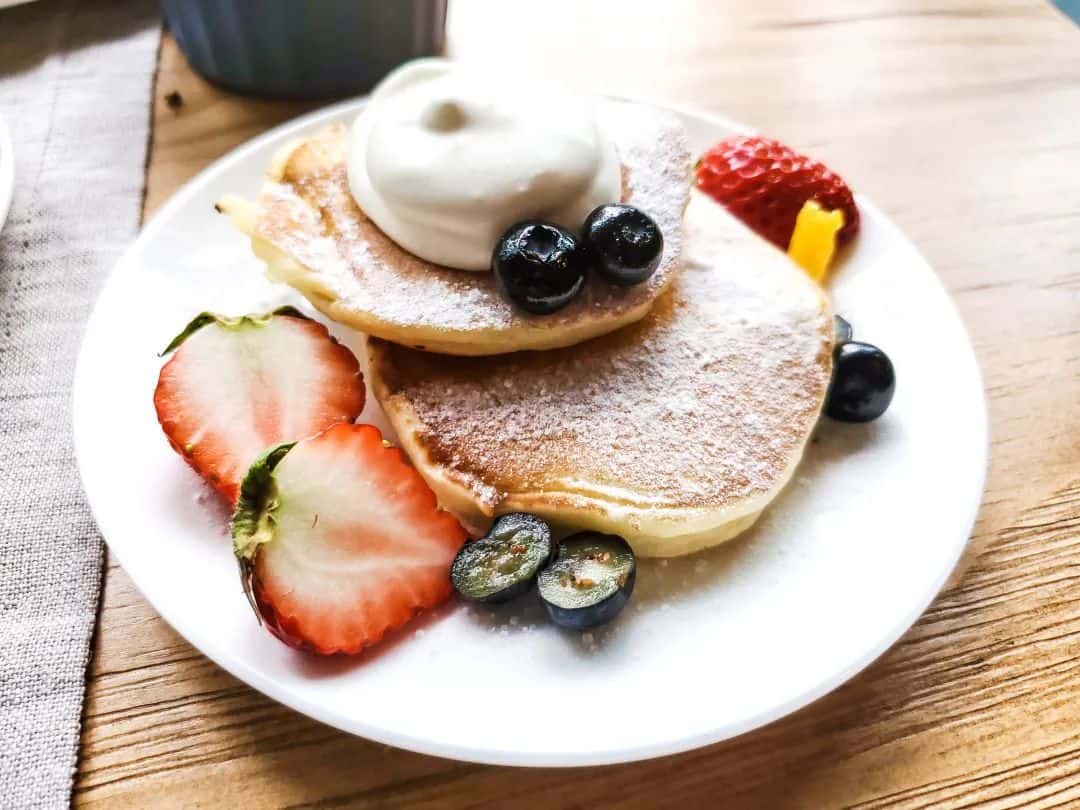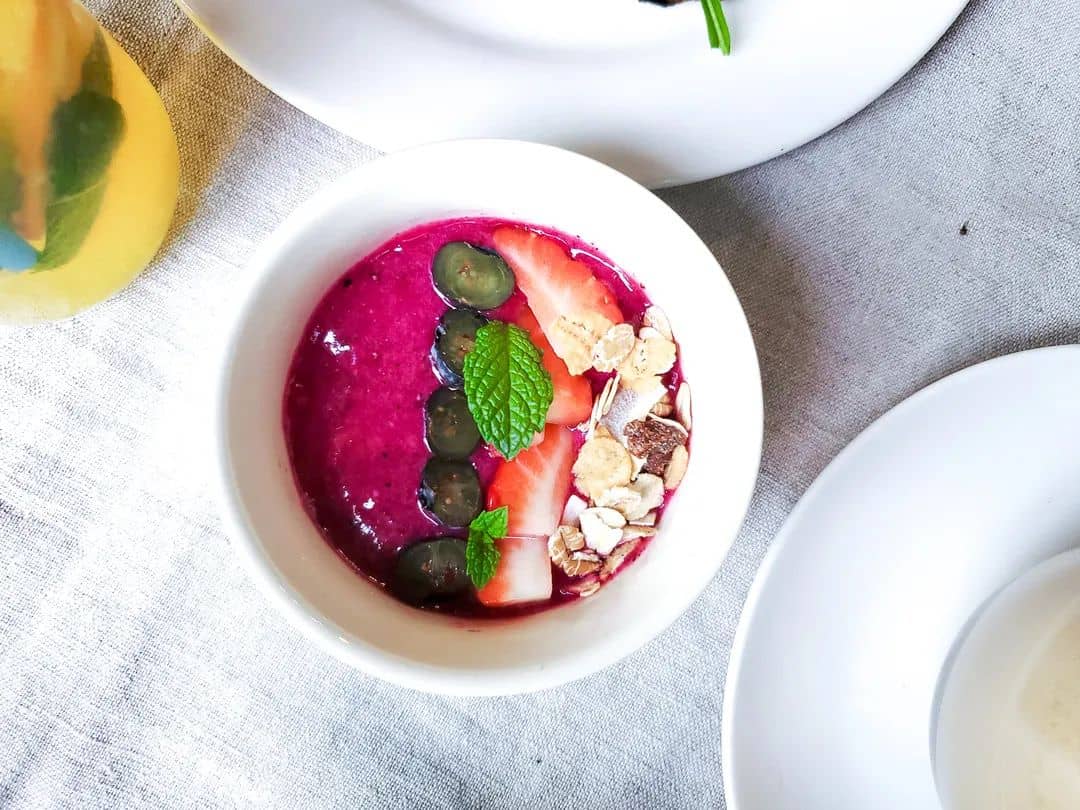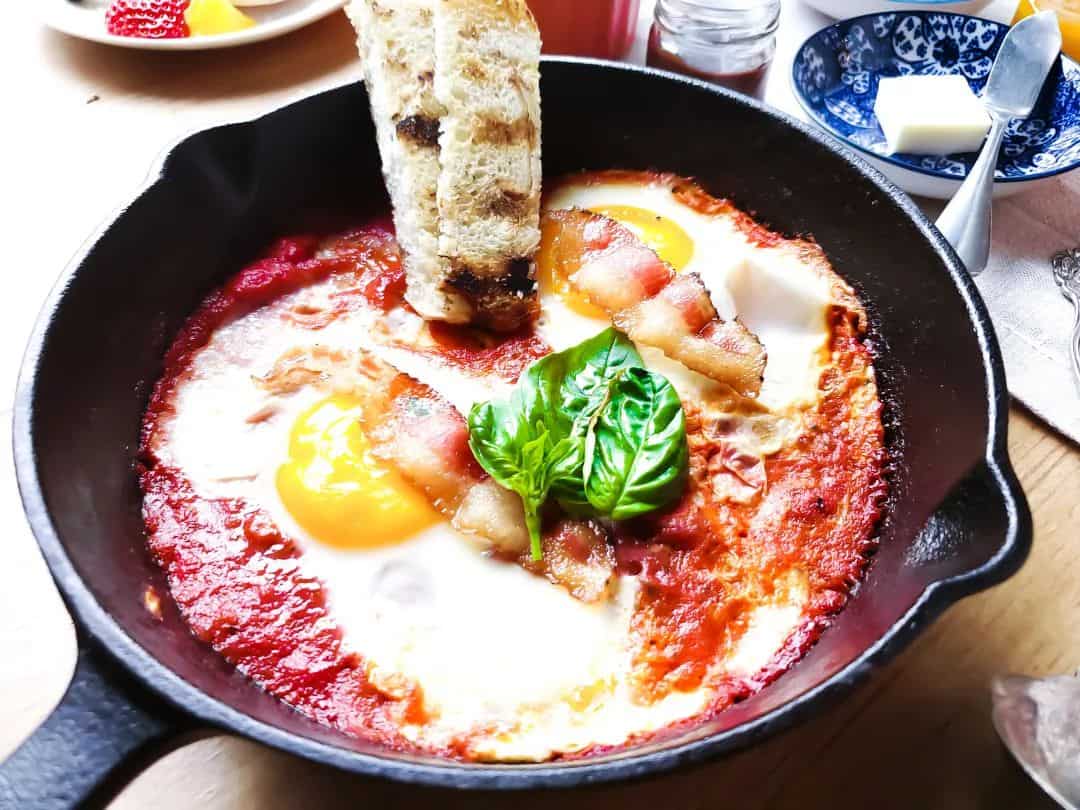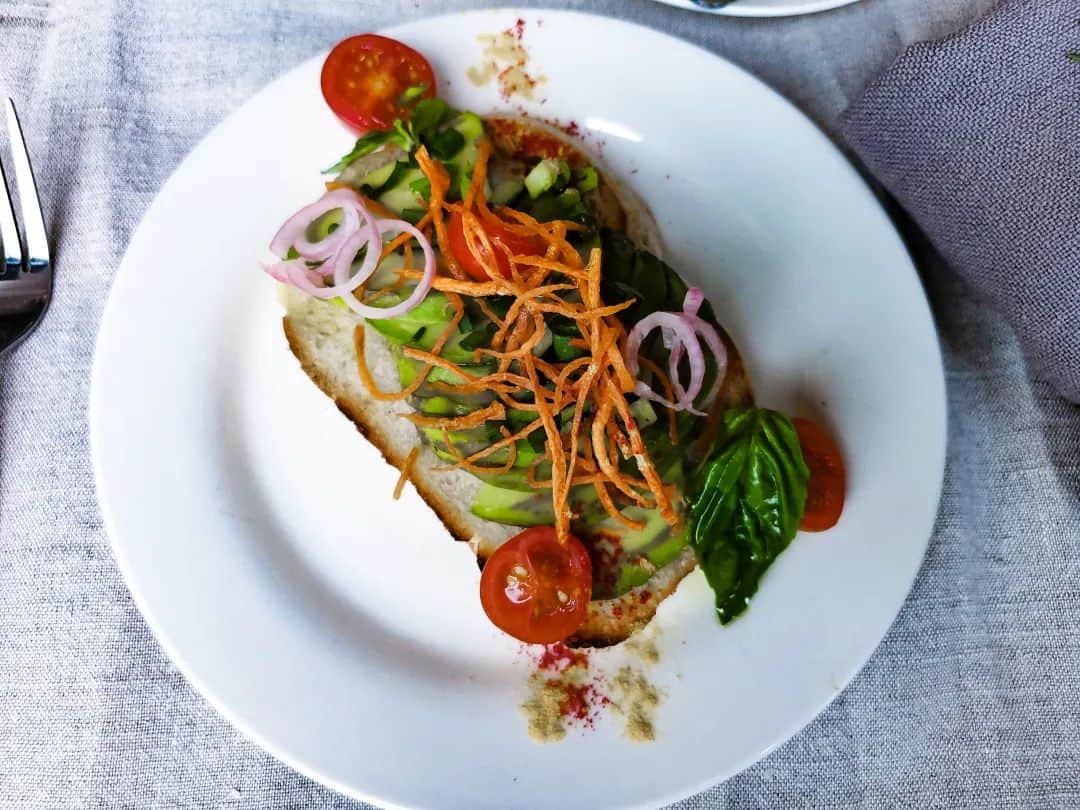 Brunch Time:
Saturday-Sunday  11:00 – 15:00
Price:
88RMB
Address:
289 Huijin Road, Wuhou District, Chengdu
成都市武侯区荟锦路289号
Tel.:
+86 18081187871
Sue's bistro on Tongzilin South road, has filled a void in American brunch that was left by the Lazy Pug and the Grumpy Moose. The big brunch menu offers up generous portions of scrambled eggs with truffle, eggs benedict with prosciutto, steak or ham sandwiches – and sweet treats like pancakes and french toast. You can also build your own brunch.
Brunch Time:
Saturday-Sunday & Public Hollidays,  11:00 – 14:00
Price:
40 – 80RMB
Address
10 South Tongzilin Road, Wuhou District
武侯区,桐梓林南路10号
Tel.:
 028 6391 4889
Brunch with multiple choices of sandwiches, milkshakes, french toast and coffee.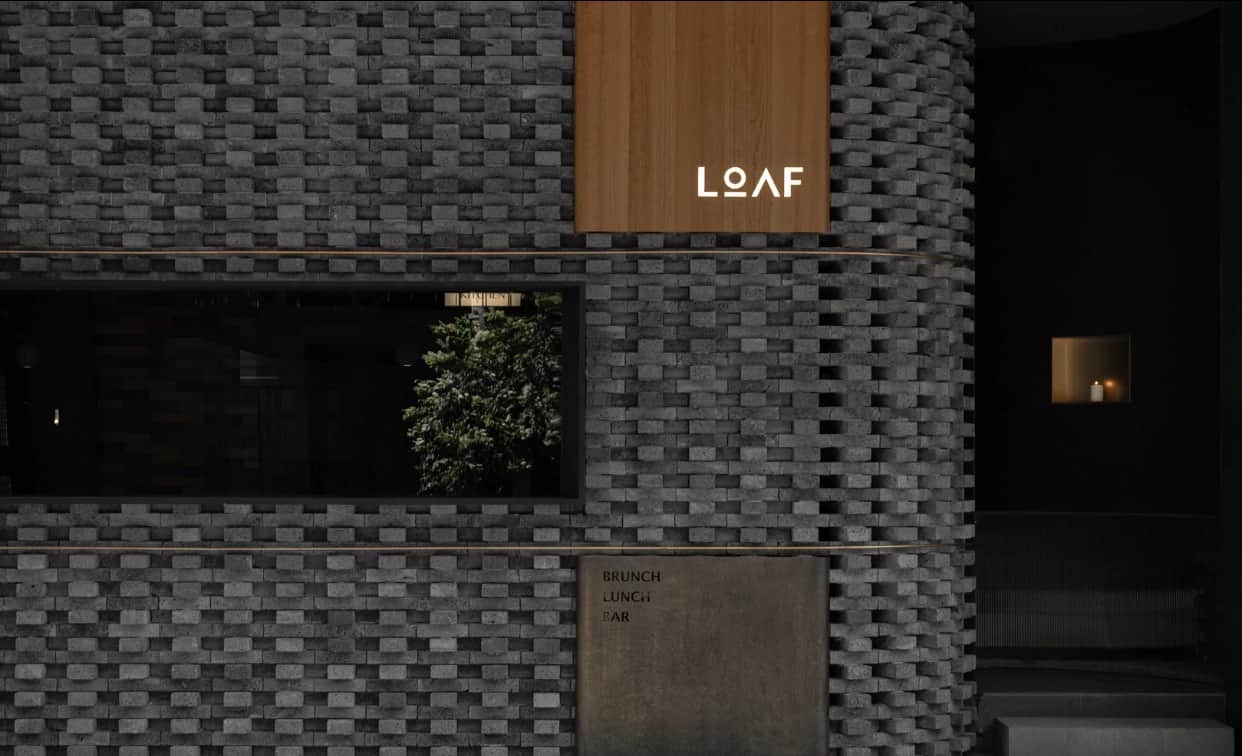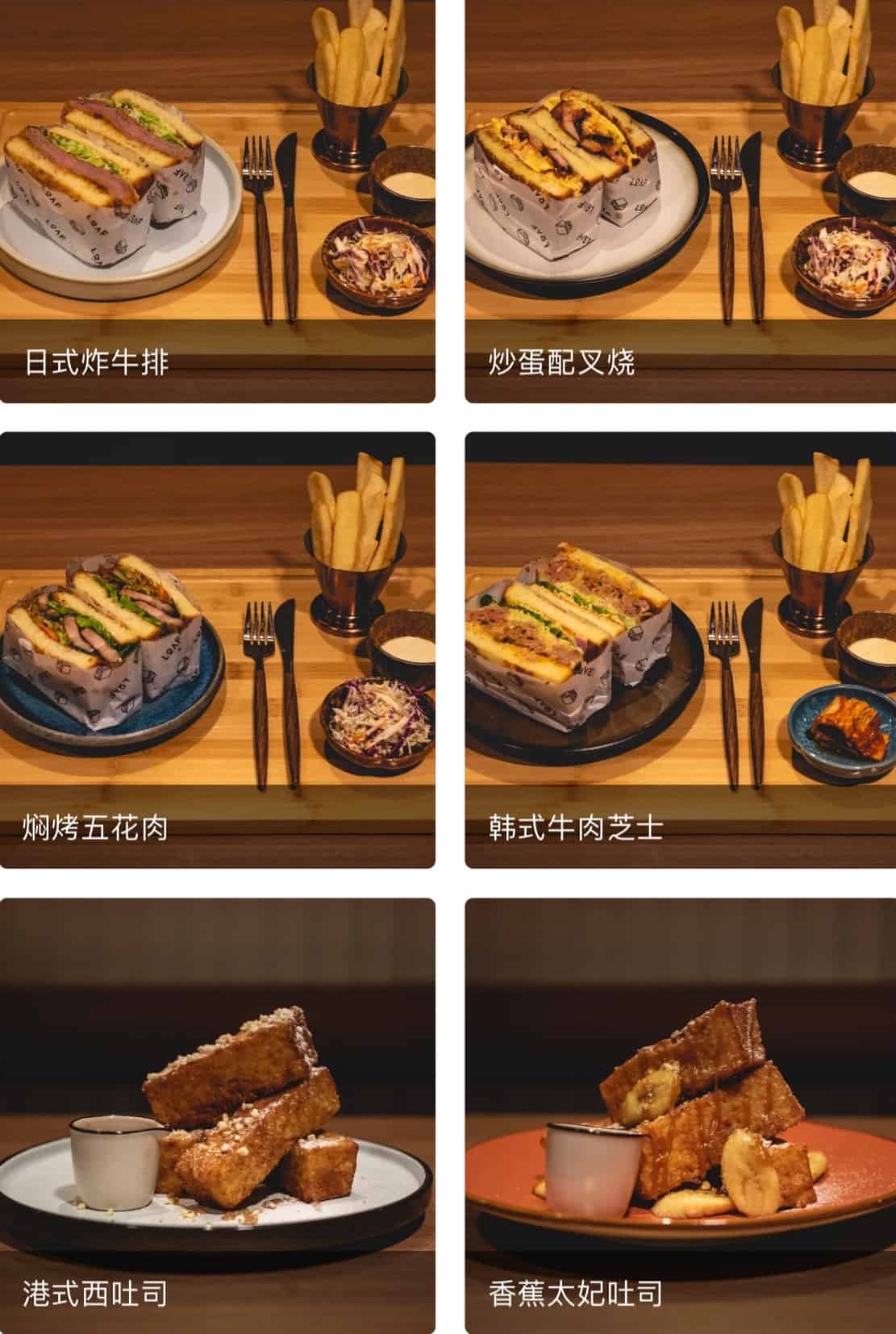 Address:
F1, 26-27,No.49 Zhongxin St. 
中新街49号1层附26-27号
Price:
RMB 80-100
Tel.:
19180621361
Time:
10:30-01:00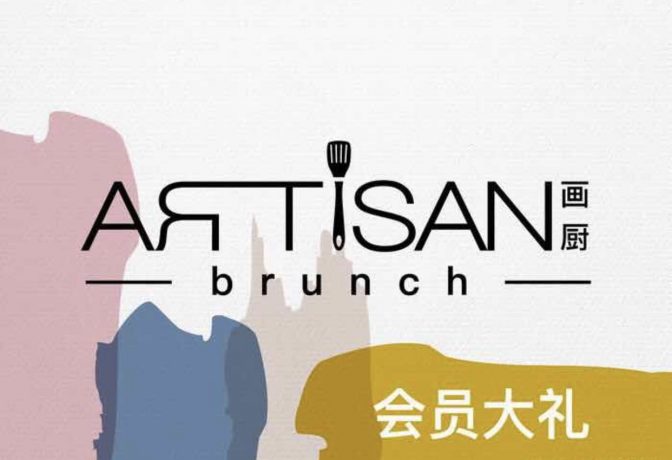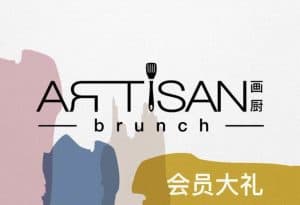 Artisan Kitchen 画厨 understands the value of a good brunch. With a sleek décor combining bare concrete and wood, it's a great place in which to while away the time. With an exciting range of brunch options from the high-quality ham, salsa and aromatic tomatoes of the Spanish Brunch to the Irish, Mediterranean and Asian brunch and portions of baked oatmeal, yoghurt and frozen fruits there's plenty to choose from. Available all day, you could even opt for a brinner, (after all why brunch when you can brinner)?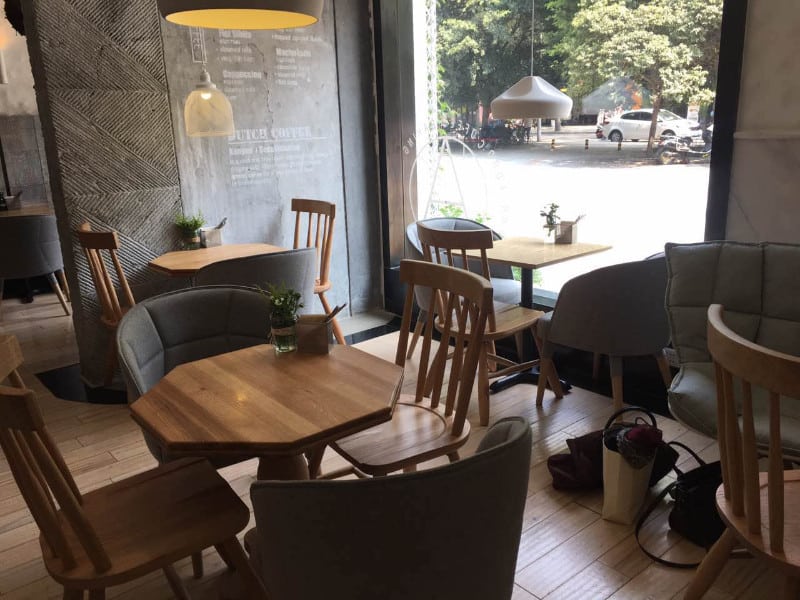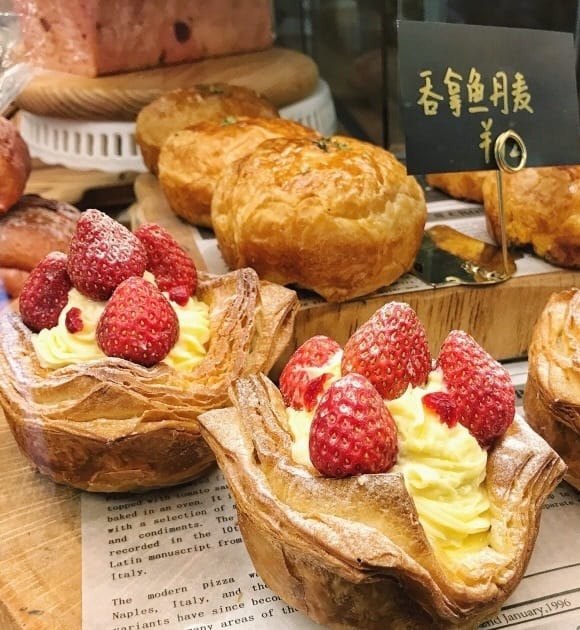 Brunch Time:
Every day, Mondays 9:00-21:00, Tuesday-Thursday 9:00-23:00, Friday-Sundays 8:30-23:00
Price:
RMB 38-42
Address:
5-1, Kehua Street, Wuhou district, Chengdu成都市武侯区科华街5号附1号
Originating in Beijing, Tim's Texas Bar-B-Q has recently branched out into Chengdu. Offering it all day, every day, Tim's is the place for brunch lovers. The American style menu although small includes all the classics from pancakes with syrup and the full American breakfast with eggs, bacon, sausages, hash browns and toast. Whilst the breakfast taco on their menu allows you to pick and choose your fillings. On a Saturday and Sunday, a Bloody Mary is included into the brunch menu for only RMB25.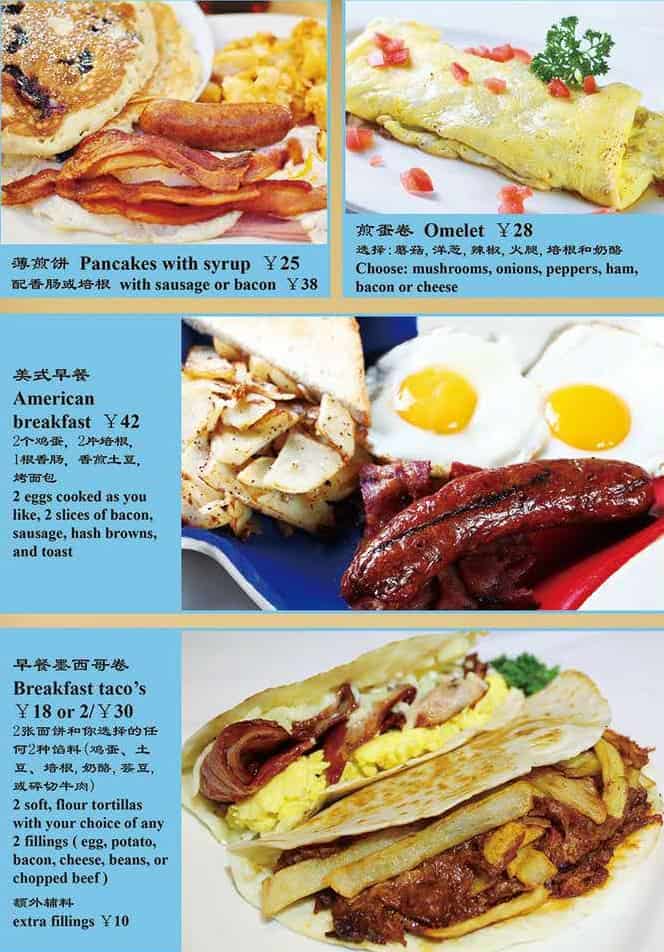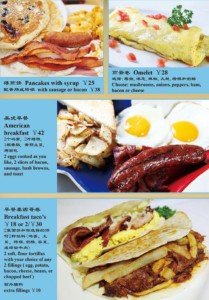 Brunch Time:
Every day 9:00-23:00
Price:
RMB 25-42
Address:
No 7 Building C, Poly Centre, No. 1 JinXiu Road, Wuhou District. 锦绣路1号,保利中心C 坐7号.
SPICES at The Ritz-Carlton
Enjoy a leisurely weekend with your loved ones at SPICES All-Day-Dining Restaurant with The Ritz-Carlton Saturday and Sunday Brunch. Featuring a constantly evolving selection of buffet items from China, Italy, Japan, Southeast Asia and more prepared to order at live cooking stations, the restaurant promises exciting new flavours for an abundant Sunday Brunch. Highlights include an unlimited flow of sparkling wine, imported wine and drinks, and sumptuous seafood, steak, sushi and sashimi selections. Also, the signature Ritz Kids Corner, live band performance and clown entertainment are prepared for our little Ladies and Gentlemen.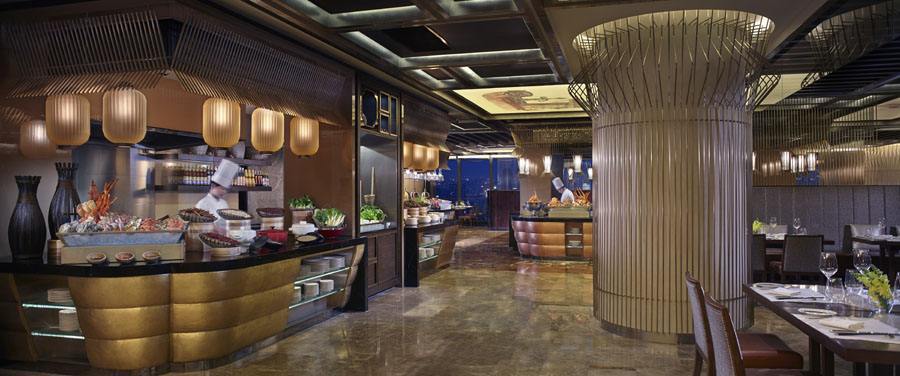 Brunch Time:
Every Saturday and Sunday, 11:30 – 15:00
Price:
RMB 398+15% service charge per person
Address:
25F, The Ritz-Carlton, Chengdu, No. 269 Shuncheng Avenue, Qingyang District  顺城大街269号成都富力丽思卡尔顿酒店25层
Niccolo Kitchen's brunch is prepared by a team of chefs who every Sunday whip up a wide selection of culinary delights from around the world. Expect both the à la carte menu and the bar counter to offer you a great range of brunch dishes including waffles and pancakes, frittatas and wonton soup. Their menu adapts to the seasons so the chefs are able to provide you with the freshest ingredients. Live jazz music accompanies any brunch here and the open-kitchen adds to the modern, fun and relaxed atmosphere.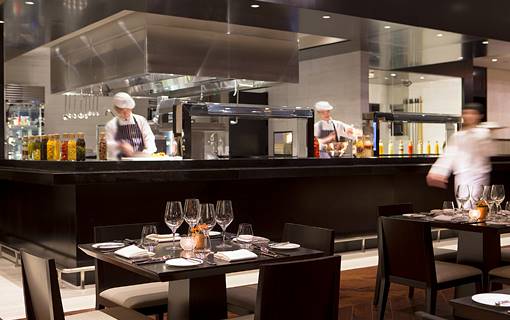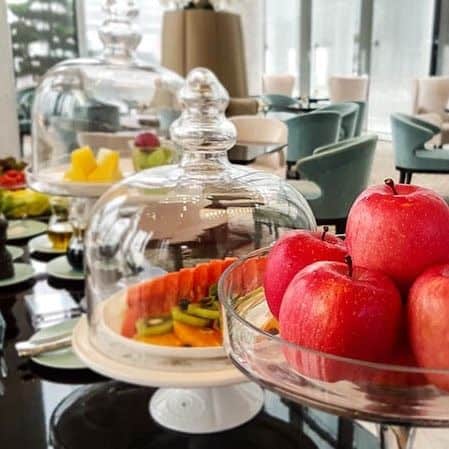 Brunch Time:
Every Sunday 11:30-14:00
Price:
RMB 198/person including coffee and tea. RMB 268/person including sparkling wine and soft drinks. RMB 268/person including red wine, white wine, and soft drinks. RMB 588/person including champagne and soft drinks. All prices subject to 10% service charge and 6% VAT.
Address:
1F, Niccolo Chengdu Tower 3, IFS 国际金融中心一楼欣厨(纱帽街入口)
Tel:
+86 28 6871 9881 for reservations
The brunch selection at Wagas includes yoghurt and granola, "express sandwiches", breakfast wraps, porridge, and scrambled eggs. Although suited to a quick bite for those fast paced brunch munchers, Wagas is less likely to provide a leisurely Sunday morning brunch.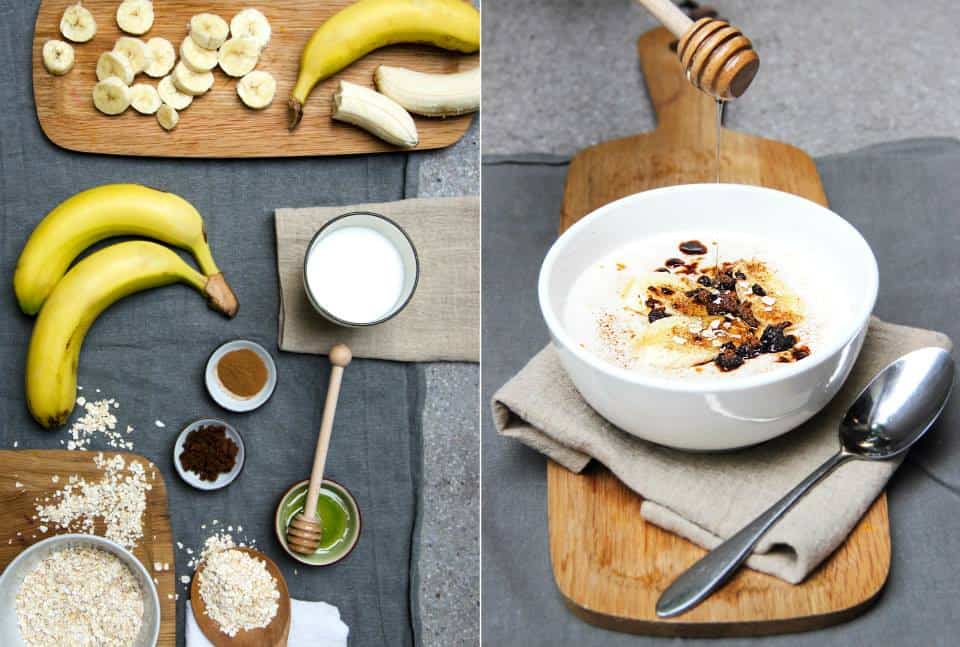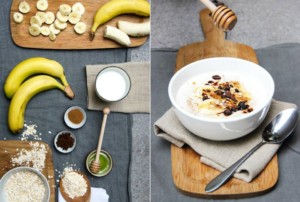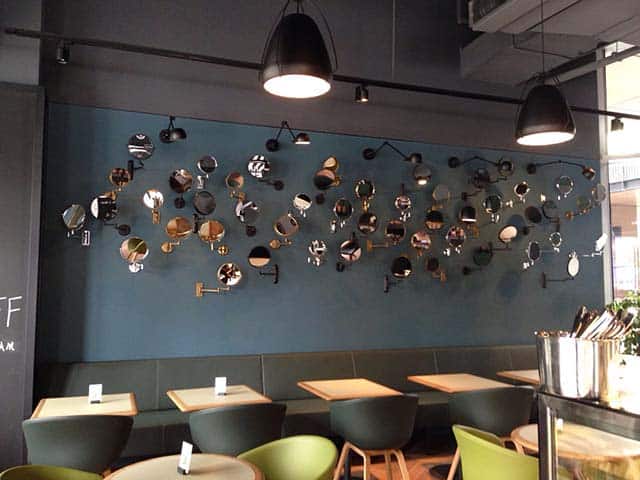 Brunch Time:
Weekdays before 11:00, weekends 8:00-17:00
Price:
Ranges from RMB 15 for fruits to RMB 80 for the Wagas Big Breakfast. 50% off Monday-Friday before 11:00.
Address:
1239, 1F, No. 8 Zhongshamao Street, Jinjiang District 锦江区中纱帽街8号1层1239号商铺
Bread, drinks, coffee.
Chicken salad, cheese burger, steak 'n egg, bagels and more.
Americano or Latte house blend coffee: 200RMB for 20 cups.
Address: 
Wuhou District, Tongzilin South Road No. 9-36 (Singapore Garden)
武侯区,桐梓林南路9号附36
Opening hours:
Daily, 10am to 8pm
(Closed on Monday)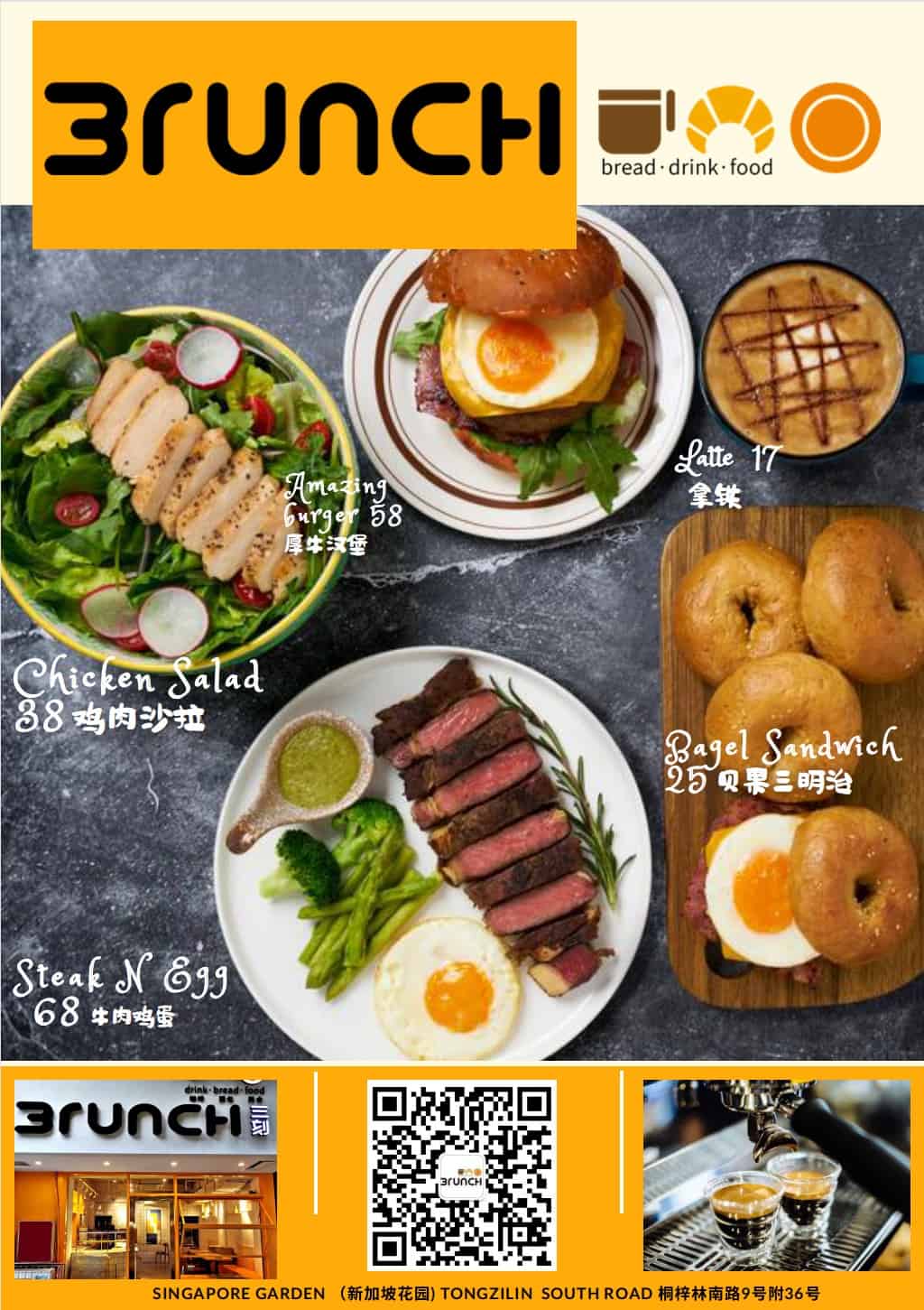 One of Chengdu's well developed restaurant chain with >8 restaurants in the city [and around 20 China-wide]. Pretty consistent with quality, though mixed comments from [picky] foreigners.
Don't be surprised to find the staff donning clothes in the fashion of a Texas flag. Bottomless coffee. Good burger. Nice Burrito. Oh yeah, and some stores have homemade ice cream.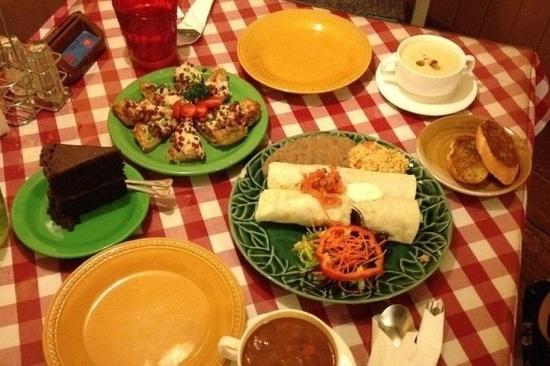 Address:
12, East Tongzilin Rd. 桐梓林东路12号
 117, North Kehua Road 科华北路117号
34, Jinxiu Road 锦绣路34号
Tel.: 85180903; 85253506
The Range an American Bar & Grill offering a Southern take on brunch.  Biscuits and gravy, a hearty dish unique to the American South, features twice on the menu, both in the form of the Bacon, Egg and Cheese Biscuit and in the Mountain Man Breakfast Bowl. If that Southern classic doesn't take your fancy there are plenty of other options available from burritos and pork-chops to sandwiches or a burger.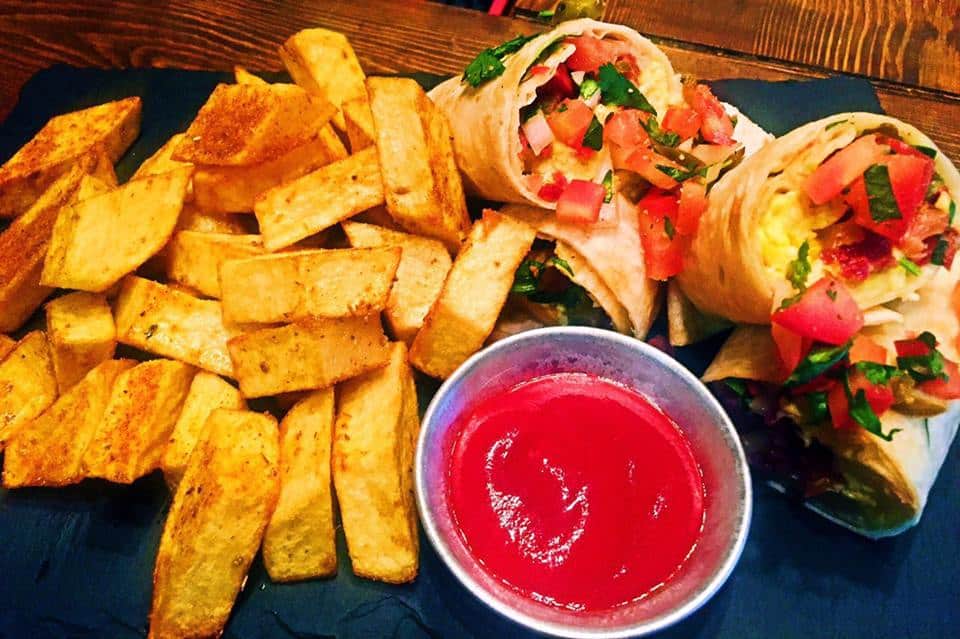 Brunch Time:
Saturday & Sunday 11:00am -23:00
Price:
RMB 30-85
Address:
Suite #9, Second Floor, Building 1. (KaiYue New City), First Ring Road #9 South First Section, Wuhou District, Chengdu
成都市武侯区一环路南一段9号1栋2层9号(凯悦新城).
Weekday Lunch Set with two courses at RMB 188, with three courses at RMB 226.
Weekend Brunch Buffet (from 11:30 to 14:30) with soft drinks at RMB 248, with wine, beer and prosecco at RMB 336, with designated Charles champagne at RMB 628.
Brunch Time:
Weekends, 11:30 to 14:30
Price:
RMB 248/pp (soft drinks), RMB 336/pp (beer and prosecco), RMB 628/pp (champagne)
Address:
B1 The Temple House, 81 Bitieshi Street, Jinjiang District 锦江区笔帖式街81号
Tel:
+86 28 6297 4190
If you love seafood then the Champagne Seafood Brunch served at Intercontinental Century City's Cafe will be right up your street! Feast on the bounty of the seas and pile your plate high with the special, Boston Lobster, with abalone, sea snails, razor clams, eel, various types of crabs and shrimp, an assortment of sushi, salmon, smoked mackerel.  Do all this as you quaff down copious amounts of Moet Chandon champagne. Your certain to max out on your Omega 3 and have a great time!
Brunch Time:
Every Sunday 11:30-15:00
Price:
RMB 358 per person
Address:
Cafe, Level 1 of Intercontinental Century City, Century City Boulevard, 88 Shijicheng Rd. 世纪城路88号世纪城新会展中心(世纪城新会展中心旁),
Tel:
028-8538 9999
If you have a sweet tooth swing by Fields and order some Banana Pancakes or French Cinnamon Toast. This comes with an Americano or Ronnefeldt tea which you can swap for any other coffee for a 10rmb change. A "British" breakfast is also available (eggs cooked to request, bacon, sausage, garlic bread, vegetables and best of all, baked beans).
Brunch Time:
Saturday-Sunday & Public Hollidays,  10:00-16:00
Price:
Monday-Friday RMB 48, Weekends RMB 52
Address:
East mainstreet, 99 Upper East street, Jinronghui, 1st floor 东大街上东大街段99号晶融汇一楼
Spectrum, the all-day dining restaurant on the lobby level of Fairmont Chengdu offers brunch from their 'Chili kitchen' every Sunday. Offering both a carvery and 'seafood experience' in addition to a selection of gourmet cheeses and charcuterie, food is accompanied by a live jazz band. A children's menu is also available.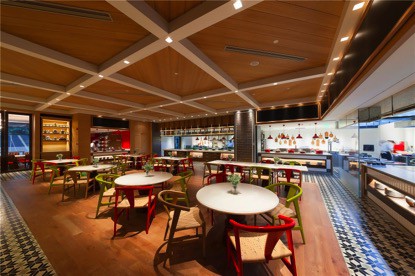 Brunch Time:
Every Sunday 11:30-15:00

Price:
RMB 298/person or RMB 498/person (including free flow of Moet & Chandon Champagne), all prices are net prices.
Address:
1F, Fairmont Chengdu, 269 Tianfu Middle Avenue, Hi-Tech Zone 高新区天府大道中段269号成都棕榈泉费尔蒙酒店一层
Tel.:
028 8064 8543
Social, in the St. Regis, has devised a brunch buffet with 10 different themed food stations and more than a hundred different types of food. From the carving trolley, you can choose Prime rib, Australian Lamb, Peking duck or Beef Wellington whilst the seafood station has options including Gillardeau Oyster and Alaskan King Crab. You can enjoy a range of homemade pasta from the pasta station, some of which are topped with truffles. All of this comes alongside free-flowing Prosecco. A healthy kids menu is also available.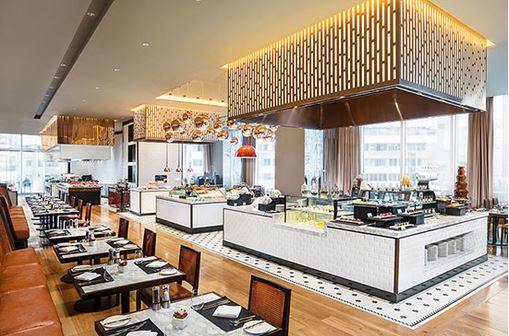 Brunch Time:
Every Sunday 06:30-14:00
Price:
RMB 428 net/pax, Groupon: RMB 358
Address:
Social, 4F, The St. Regis Chengdu, 88 South TaiSheng Rd. 太升南路88号成都瑞吉酒店四层Social
Visit the Waldorf Astoria for a spectacular Champagne Brunch with beautiful background jazz. The new and improved menu includes; fresh caviar, lobster & salmon. The Waldorf Astoria restaurant also offers a city view, located in the Hi-Tech Zone, Tianfu Avenue North.
Brunch Time:
Sunday 11:30-15:00
Price:
RMB 598 (+15%) for adults & half price for children 6-12 yrs.
Address:
No. 1199 Tianfu Avenue North, Chengdu, Chengdu City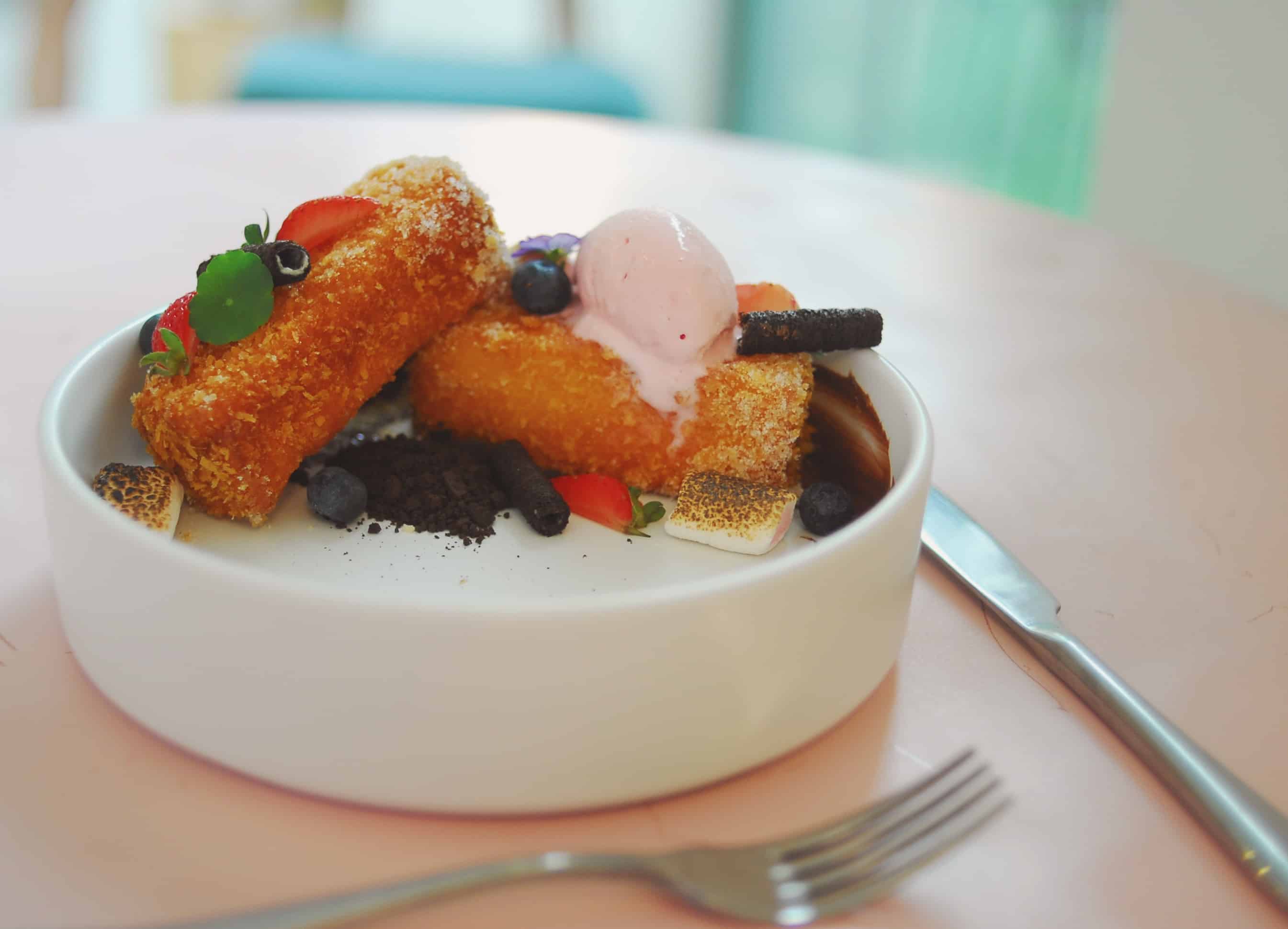 Brunch Time:
Saturday & Sunday | 10:30 am – 9 pm
Address:
182 Building 1, 108 E 5th Section, 1st Ring Road 成都市一环路东五段108号 东恒国际 1栋182号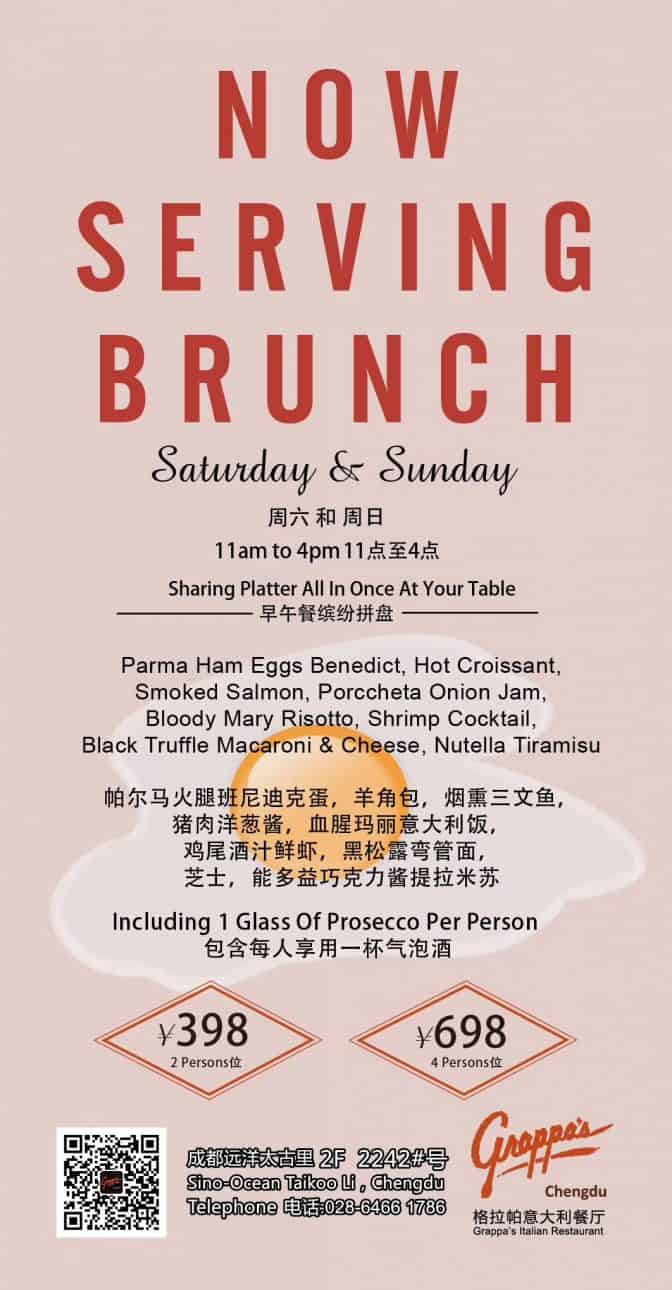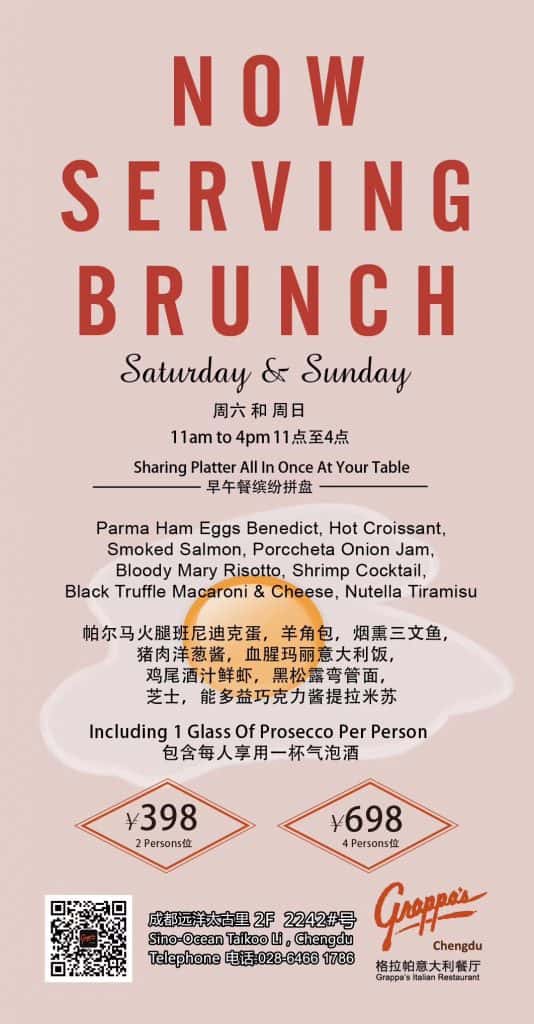 Brunch Time:
Saturday-Sunday, 11am-4pm
Address:
Sino-Ocean Taikoo Li, Chengdu 成都远洋太古里2F 2242#号
Tel:
028-64661786
Western-style restaurant in the Gaoxin District, serving a variety of stylish food including brunch.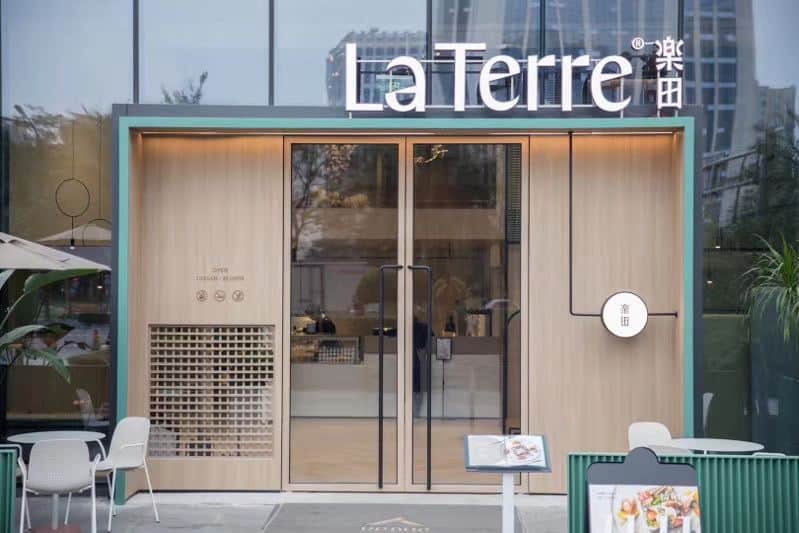 Brunch Times:
10am – 10pm
Price:
around 138RMB per person.
Address:
Gaoxin District, FuChengdu Road Section 4 No. 505. Renhe Spring International Building B, F1 – 151
高新区府城大道西段505号仁和春天国际广场B座1楼151号(B座入口旁)
Blue Frog has been serving up top-notch American style in China for years – and they've just given their boozy brunch menu an updated with 14 new spanking new dishes. These new additions are made with carefully selected, high-quality ingredients from all over the world, blending the diverse flavors of Asian, English, American, European and Mediterranean countries.
The menu features everything from big robust American breakies, with pancakes, syrup, and sausages – to eggs benedict on English muffins and cheesy mushroom toast. If you're after a hair of the dog – frozen cocktails are sure to keep you cool this summer.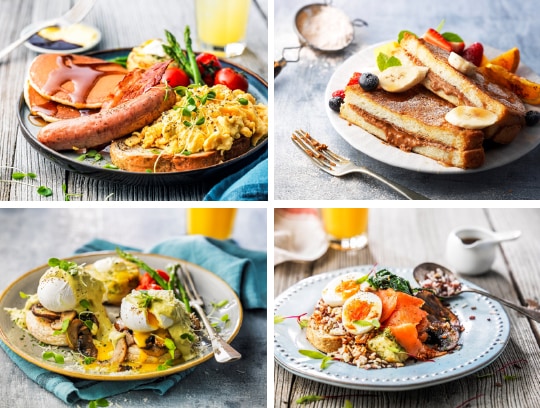 Brunch Times:
Saturday & Sunday 10am – 4pm
Price:
around 100RMB per person.
Address:
Taikoo Li Branch
Sino-Ocean Taikoo Li Chengdu, 8 Central Shamao St.
中纱帽街8号远洋太古里1楼
 uFun Shopping Mall 6F No. 300 Jiaozi Dadao, Wuhou District,
成都市武侯区交子大道300号, 成都悠方Ufun6楼
TIVANO @ The Temple House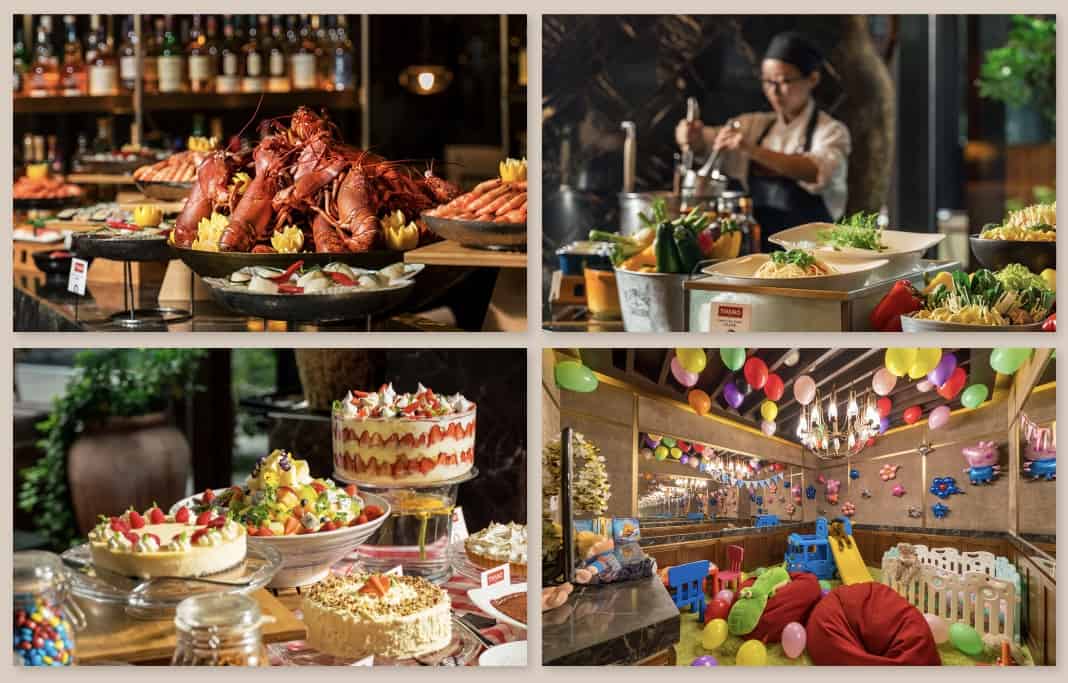 Indulge in The Temple House semi-buffet brunch available every Saturday and Sunday. Brunch offers a delicious spread of local and international favourites including chilled seafood, live BBQ and noodle stations, sweet treats, and a made-to-order main course.
Start 248RMB per person, an extra 100RMB for free-flow of wines, prosecco, beer and soft drinks. An extra 380RMB for free flow of Charles Heidsieck Champagnes.
Brunch Times:
Saturday & Sunday 11:30 – 14:30
Price:
Starts 248RMB per person
Address:
B1 The Temple House , 81 Bitieshi Street
锦江区笔帖式街81号
Tucked in this busy city's quiet consulate district, the restaurant is an oasis of good beer. The location has 30 taps, pouring 20 of Great Leap Brewing's own signature and seasonal brews, 1 craft soda, and 9 guest beers from local breweries Wild West Brewing, Daoniang, and Nine States Brewing, and international breweries Lervig (Norway), Moon Dog (Australia), and Baird Beer (Japan).
Alongside the signature beers, you can also find Great Leap Brewing's classic dishes, including the burgers, salads, and sandwiches, and a Chengdu specialty dishes: Lazi Fried Pig Ears and the vegetarian Fried Oyster Mushroom Sandwich.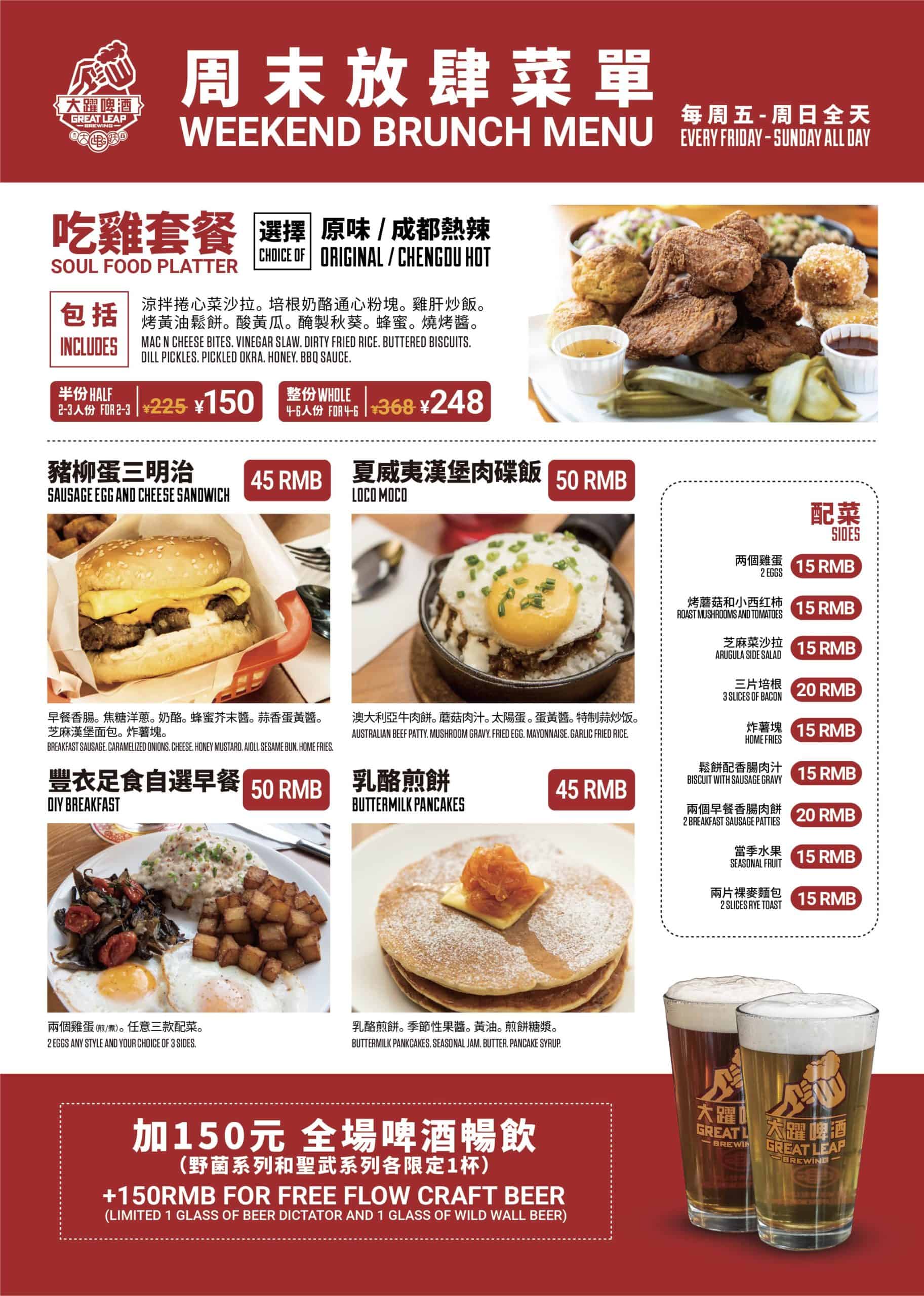 The new Weekend Brunch Menu are available Every Friday till Sunday all day.
*pay 150rmb more, you can drink Free Flow Craft Beer*
Brunch Times:
Friday & Sunday 11:00 – 02:00
Price:
Starts 150-248RMB per person
Address:
Great Leap Brewing Chengdu No. 6 Taproom
大跃啤酒成都6号店