Profile
April 18: Chengdu Comedy Club
Chengdu comedy brings their unique variety of comedy styles to The Beer Nest 1 again. Come down as spring is in the air, the weather gets warmer, a few beers and laughs sounds good!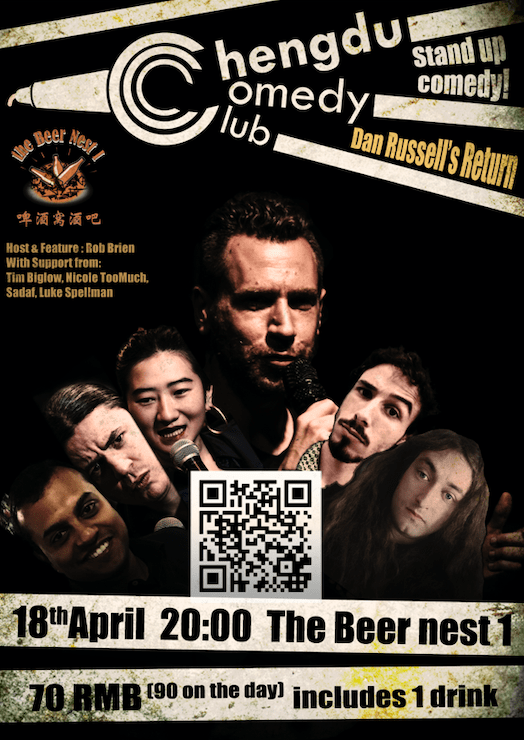 Line-up:
-Dan Russell (Headliner)
-Rob Brien (Host and Feature)
-Luke Spellman
-Tim Biglowe
-Nicole TooMuch
-Sadaf
Time:
Thu. April 18,  8 pm
Scan the QR code in the poster, or click here.
Pre-sale [till 16/3]: 70RMB
On the Day: 90RMB
*All tickets include 1 selected drink
*Tickets are not refundable
Address:
 The Beer Nest 1 啤酒窝1店(锦绣路)
Wuhou District, Jinxiu Road 34-7 (opposite Poly Center Ping'an Bank, below Zongbei International)
武侯区,锦绣路34号附7号(保利中心平安银行对面,棕北国际楼下)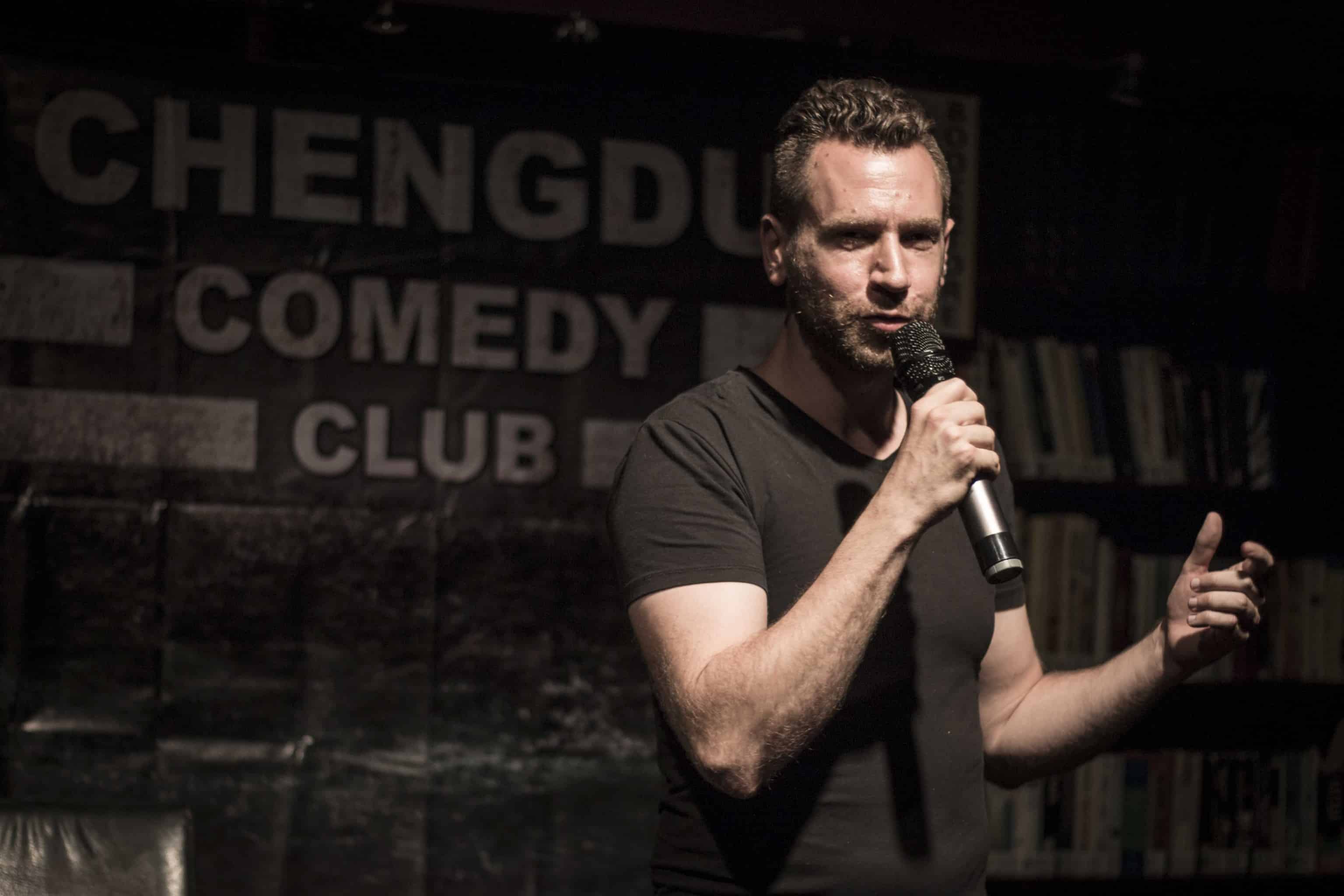 Dan Russell (Headliner) – From Boston USA, Dan was a regular performer in New York before moving over to China, Dan started his China stand up career in Chongqing, hence the nickname 'Mr Comedy Chongqing', now Chengdu based, he performs regularly in Shanghai and in other Chinese cities, often the feature act for international tours in Southwest China.
Rob Brien (Host and Feature) -Rob was the first person to ever perform English stand-up comedy in Chengdu in 2012, since then he has worked tirelessly to develop the comedy scene.  He was the host of the Bookworm comedy open mics nights for the past 5 years, the MC for over 50 Kung Fu Komedy international headliner tour shows, and is the driving force behind the English stand-up comedy scene in southwest China.
Luke Spellman: Yet another aspiring comic from Boston, Luke likes to draw inspiration from his liberal arts-filtered observations of society and culture.
Tim Biglowe: A recent transplant after performing regularly as part of Stand-Up Hanoi (Vietnam), he has featured for Carey Marx and Greg Fleet and bought his solo show to the Edinburgh Festival Fringe in 2016.
Nicole TooMuch: A native of Shenzhen, Nicole is a mainstay of the Chengdu comedy scene and regularly features for Kung Fu Komedy headliners and at Chengdu Comedy Club shows.
Sadaf: A veteran of the Chengdu comedy scene, and the only brown comedian! He is doing his third showcase (of many to come) at CCC! (Sadaf wrote this.)
Reviews
More Events
武侯区锦城大道1777号
Chengdu
Sichuan
May 7, 2023, 6:00 pm
-
June 30, 2023, 1:00 am