Profile
Jurassic World Exhibition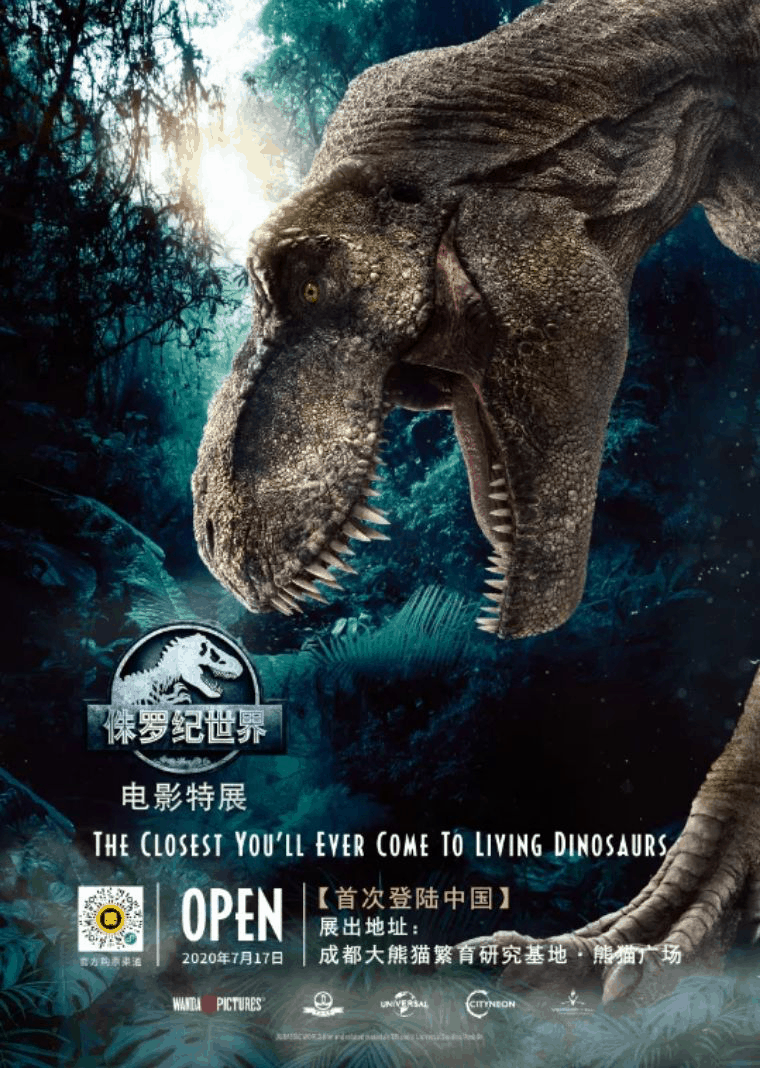 Join an immersive experience based on one of the greatest movies of all time. It is now officially open to the public at Chengdu Research Base of Giant Panda Breeding.
Exclusively licensed by Universal Studios, the Jurassic World exhibition at Chengdu Research Base of Giant Panda Breeding features cool dino's, animations, interactive displays (in Chinese) and much more. Hosting in countries such as the US, Paris, and Seoul, the Jurassic World Exhibition has left visitors awed globally. It is reported that this exhibition is the first exhibition of Universal Studios' ace IP Jurassic in China.
Be the first to experience the presence of these extinct creatures up close and personal. This interactive experience is truly thrilling. Whether you are a fan of the classic movies or not, prepare to be awestruck, this one of a kind exhibition will not disappoint.
Ticket price is 168RMB per person
Date:
July 17- December 31
Time:
Daily 9:30—17:30 (entrance will be closed 1 hour earlier)
Ticket Price:
168RMB
Address:
Chengdu Giant Panda Breeding Research Base · Panda Square
成都大熊猫繁育研究基地 熊猫广场
Official Sales Channels:
Chengdu TouristsExpress, Damai, Maoyan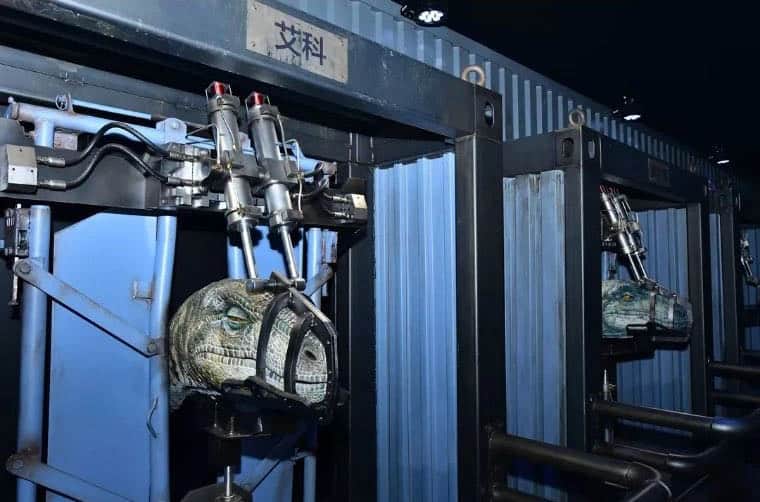 Reviews
More Events
人民南路四段,倪家桥地铁站
Chengdu
Sichuan
March 26, 2023, 12:00 pm
-
6:00 pm
武侯区高升桥东路1号长城金融大厦7楼
Wuhou District
Sichuan
November 18, 2022, 9:30 am
-
March 30, 2023, 6:00 pm
盛邦街铁像寺水街南广场
Chengdu City
Sichuan
March 11, 2023, 11:00 am
-
April 23, 2023, 6:30 pm