Profile
May 30: Spittoon Antiviral Zine Launch
Saturday 30th May, Spittoon Connect presents: Spittoon Chengdu Antiviral Zine launch, 8pm at Harry's Wizard Café.
The culmination of our Antiviral workshops, these collected writings and artwork blossomed in March & April when we got together to process emotions arising from the virus, channelling them into our art. The event will showcase multimedia performances of selected pieces from the Zine, a night not to be missed!
Entrance is 35¥ and includes a copy of the Zine. Harry's is offering BOGO beers from 3pm as well as a great Western menu, and Antiviral cocktails available after 8.
Scan the QR code in the poster or follow the link below to reserve your zine and place in person, or check out the Renrenjiang link to watch online for free!
Spittoon Chengdu Antivirals – cleanse your soul.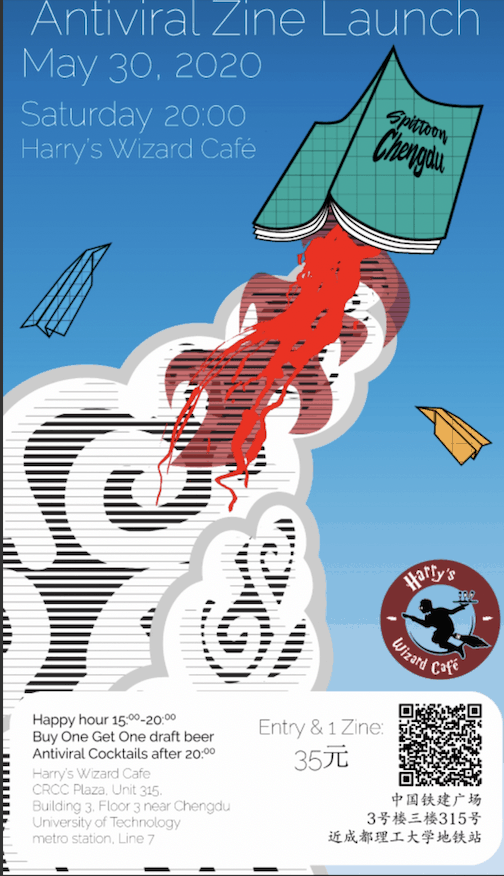 Links
Tickets: www.hdb-cdn0.cn/party/rp51a.html
Livestream: https://h5.renrenjiang.cn/#/activity?aid=5569869&su=12212147
Harry's Wizard Cafe
中国铁建广场3号楼3楼315号 CRCC Plaza Bldg,3,3F, Unit315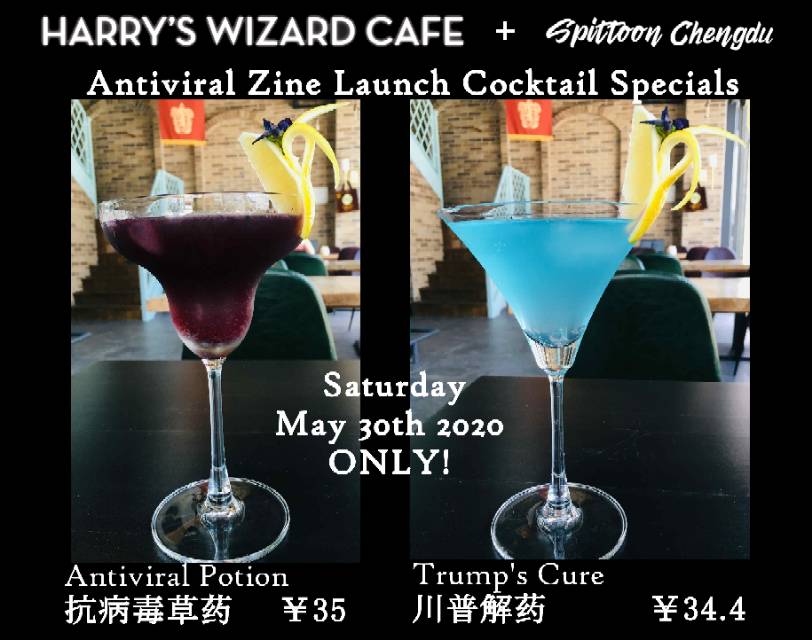 Reviews
Place
More Events
成都市天府新区正兴镇大安路1080号
正兴镇
Sichuan
June 19, 2023, 8:30 am
-
July 15, 2023, 3:30 pm