Profile
June 30: 2020 Chengdu Gaymazing Race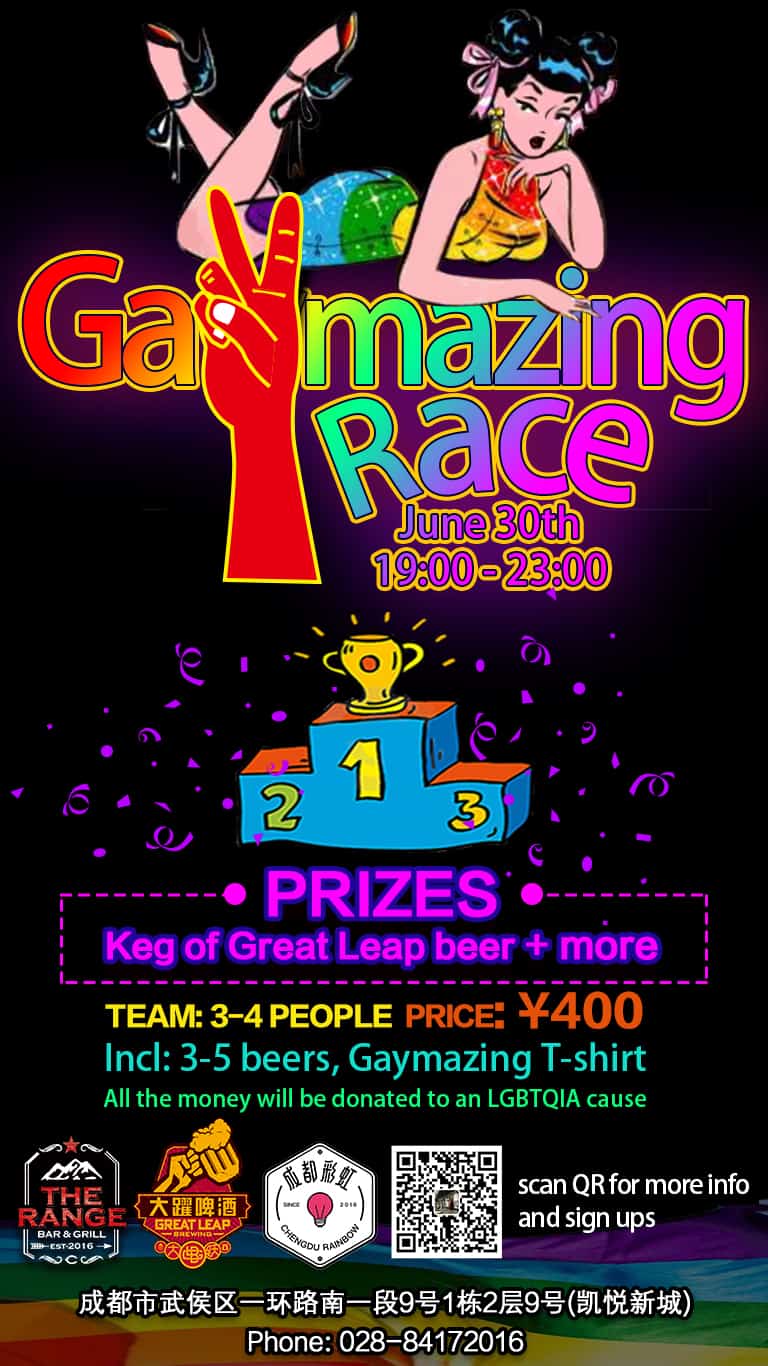 Teams of 4 race through the streets to find hidden bars (5-7 bars), drink Great Leap Beer, collect poker cards and try to win the ultimate prize (a keg of Great Leap beer)!
This year's Gaymazing race will be held on Tuesday June 30th, starting from 19:00 at The Range.
Make your way from The Range to Great Leap stopping at as many designated bars along as the way as you can manage.
At each bar each team member must drink a beer and the team complete a challenge.
The more bars and challenges completed the better chances of winning.
Participation is 400 per team, includes a unique Gaymazing Race T-shirt and the beer at each location.
The money will be donated to an LGBT cause in Chengdu.
Address:
No. 9, 2nd Floor, Building 1, No. 9, South Section 1, Yihuan Road, Wuhou District, Chengdu
成都市武侯区一环路南一段9号1栋2层9号
Time:
June 30 @ 19:00
Tel:
028-84172016
Reviews
More Events
Chengdu City
Chengdu City
Sichuan
August 18, 2022, 8:00 pm
-
August 29, 2022, 6:00 pm
 锦绣路1号保利中心东区商铺附36, 37号
Chengdu
Sichuan
January 20, 2022, 8:30 pm
-
10:00 pm