Profile
Chengdu Tianfu International Airport (Chinese: 成都天府国际机场, IATA code: TFU) is located in Lujia Town, Jianyang, Chengdu, 51 kilometres (32 mi) south-east of the center of Chengdu. It is named after the Tianfu New Area, a development zone in which the airport is located. It operate as a second airport, bringing Chengdu into the era of 'double airports' and will be amongst the leading airports in China, after Beijing and Shanghai.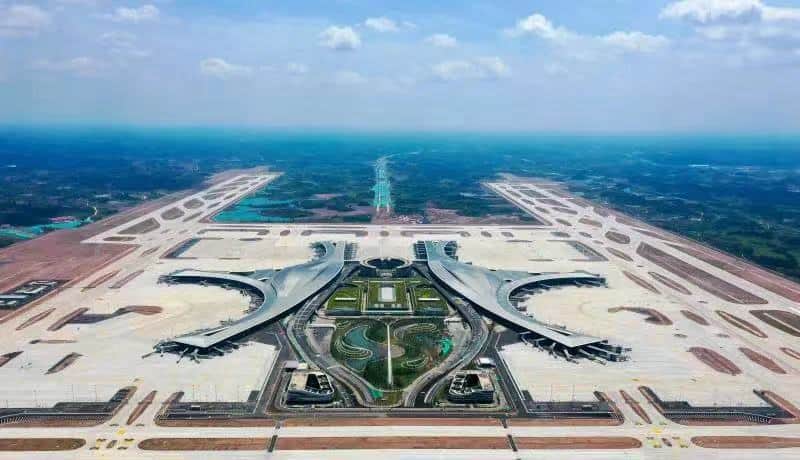 Once completed, the airport will have capacity for 90 million passengers, more than twice that of Chengdu Shuangliu Airport, six million tons of cargo and 850,000 aircraft movements p/a, making it the largest airport in China's west region and the nation's fourth largest international hub.
Tianfu International Airport includes all international passenger routes and most international cargo routes in the future, while Chengdu Shuangliu airport will be limited to some domestic flights and international cargo routes.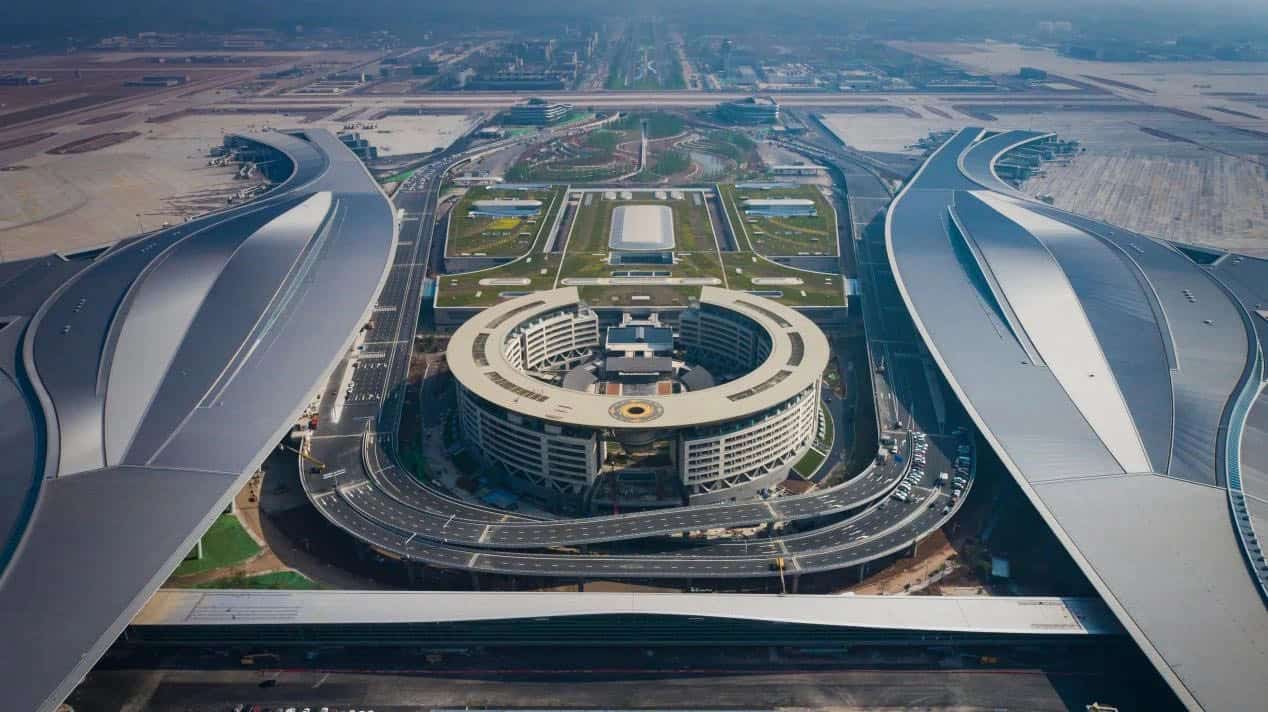 Internal transportation
The two airport terminals will be connected by an Innovia automated people mover (APM). To connect airport parking to the two terminal buildings, there will be a personal rapid transit system, consisting of 9.7 km of guideway, 4 stations and 22 pods.
External transportation
Passengers can get to Chengdu Tianfu International Airport via Metro Line 18, airport shuttle, long-distance bus, taxi, online car-hailing or self-driving.
1. Metro Line 18
Station: Tianfu Airport North
Ticket Price: RMB 10/person
Operating Hours: 06:00-23:30
Pick-up Point: Transfer Hall on L1 of Transportation Center
Time from South Railway Station to TFU: Express line around 38 minutes, normal line 45 minutes.
2. Airport Shuttle Busses
Chunxi Road – Tianfu International Airport
TFU – Chunxi Road: 09:00-24:00
Chunxi Road – TFU: 07:00-20:00
Each 30-45min
Price: 40-45RMB
East Railway Station – Tianfu International Airport
TFU – East Railway: 09:00-24:00
East Railway – TFU: 07:00-20:00
Each 30-45min
Price: 35-40RMB
3. Long-distance Busses
Chengdu Tianfu International Airport Long-distance Bus Station will open passenger lines to and from 49 cities including Tongjiang, Jiajiang, Leshan, Luzhou, Langzhong and Nanchong in the first batch. The routes will be adjusted according to the actual situation, please refer to the actual ticket information for details.
Pick-up Point: Long-distance Bus Waiting Area on Level 1 of Transportation Center
4. Taxi & car-hailing
Taxi: the pick-up area is on level 1 of the wings of Terminal 1 and 2;
Online car-hailing: the pick-up area on level 1 of the parking buildings of Terminal 1 and 2.
5. Self-driving 
Passengers can park in the No. 1 parking building and No. 2 parking building; to drop-off relatives and friends, drivers can pull over for a short while at the Level 4 of Terminal 1 and 2.
Estimated time from Chengdu city center: approx. 1 hour and 20 minutes
Reviews