Profile
Harry's Wizard Cafe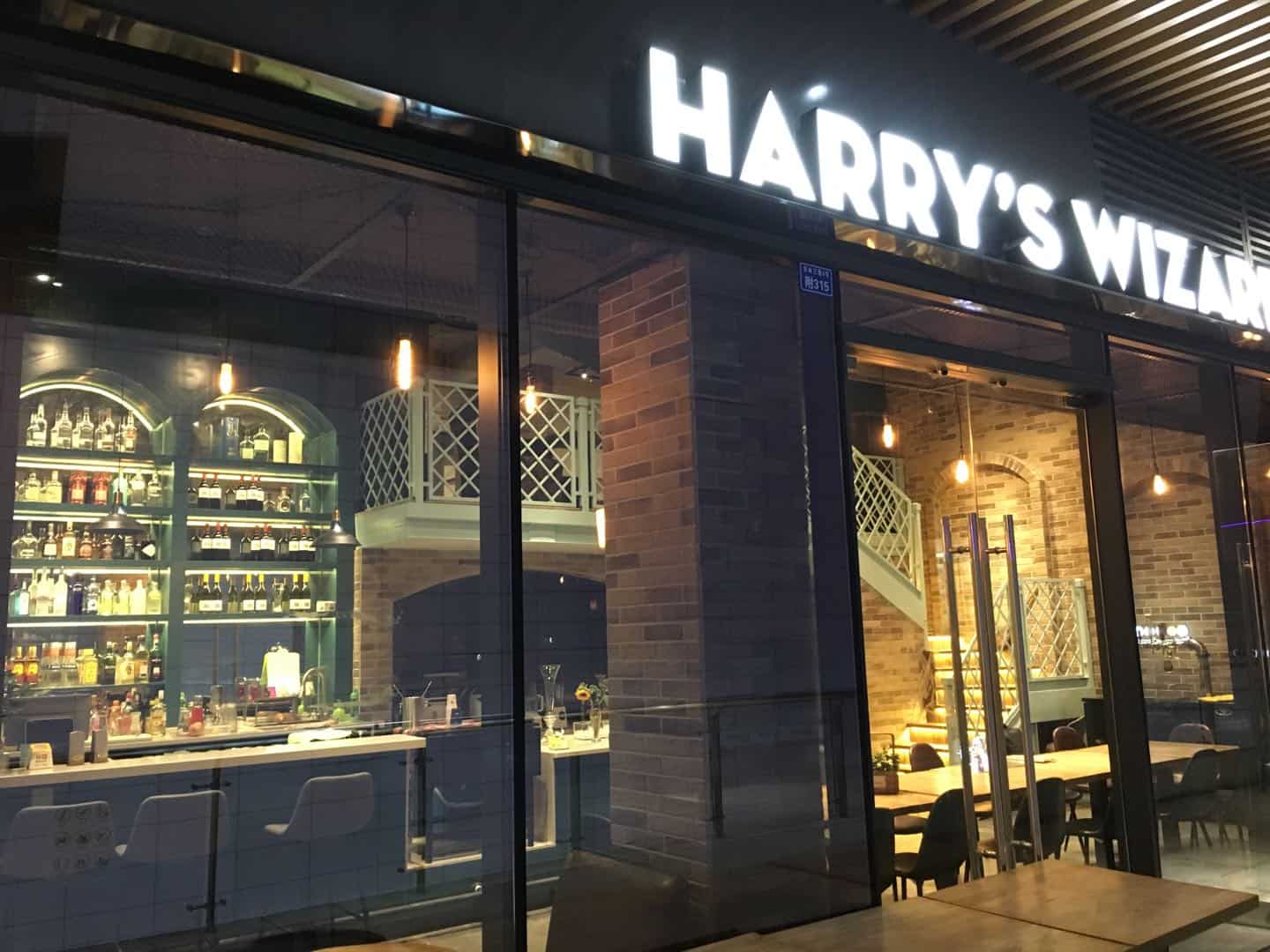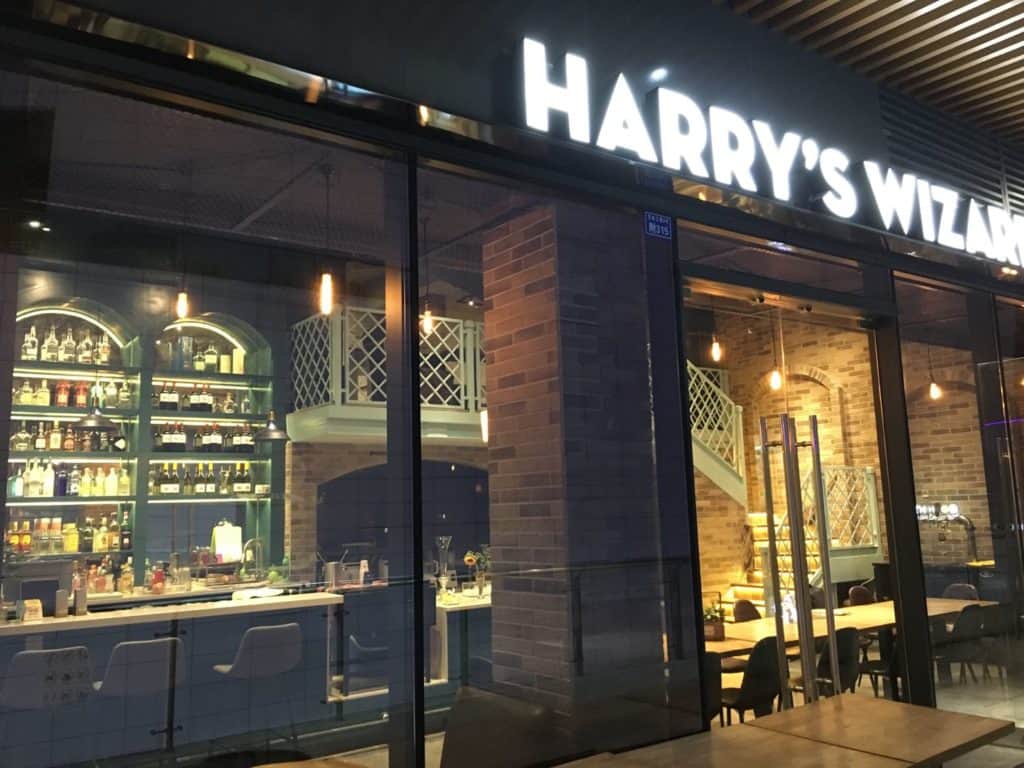 Harry's Wizard Café – a space that is pure magic! With wide windows and a sunny balcony, our cozy café is the perfect place for a peaceful brunch, any day of the week (except Mondays when we are closed~)
Tuesday to Friday, we serve a regular brunch menu from 11am to 4pm, including our Gryffindor House Breakfast (a full English served with bacon, sausage, baked beans, the works!) and the healthy granola-based Ravenclaw House Breakfast.
Saturday and Sunday (11am-4pm) we offer a wider menu, with different special deals each week, such as American-style and European-style pancakes, or specialty pizzas.
In addition, we would be happy to whip up any one of your favourite brunch-time cocktails: Bloody Mary, Mimosa, and Peach Bellini (limited time only)!
Address/地址:
成华区 华林三街8号附315号,中国铁建广场3号楼3楼
8 Hualin 3rd RD. CRCC Plaza, Bldg 3 3/F Unit 315
Contact: 191 8212 7952
Opening Times: Tuesday-Friday 10:30-21:00
Weekend: 10:30-23:00
(Rest on Monday)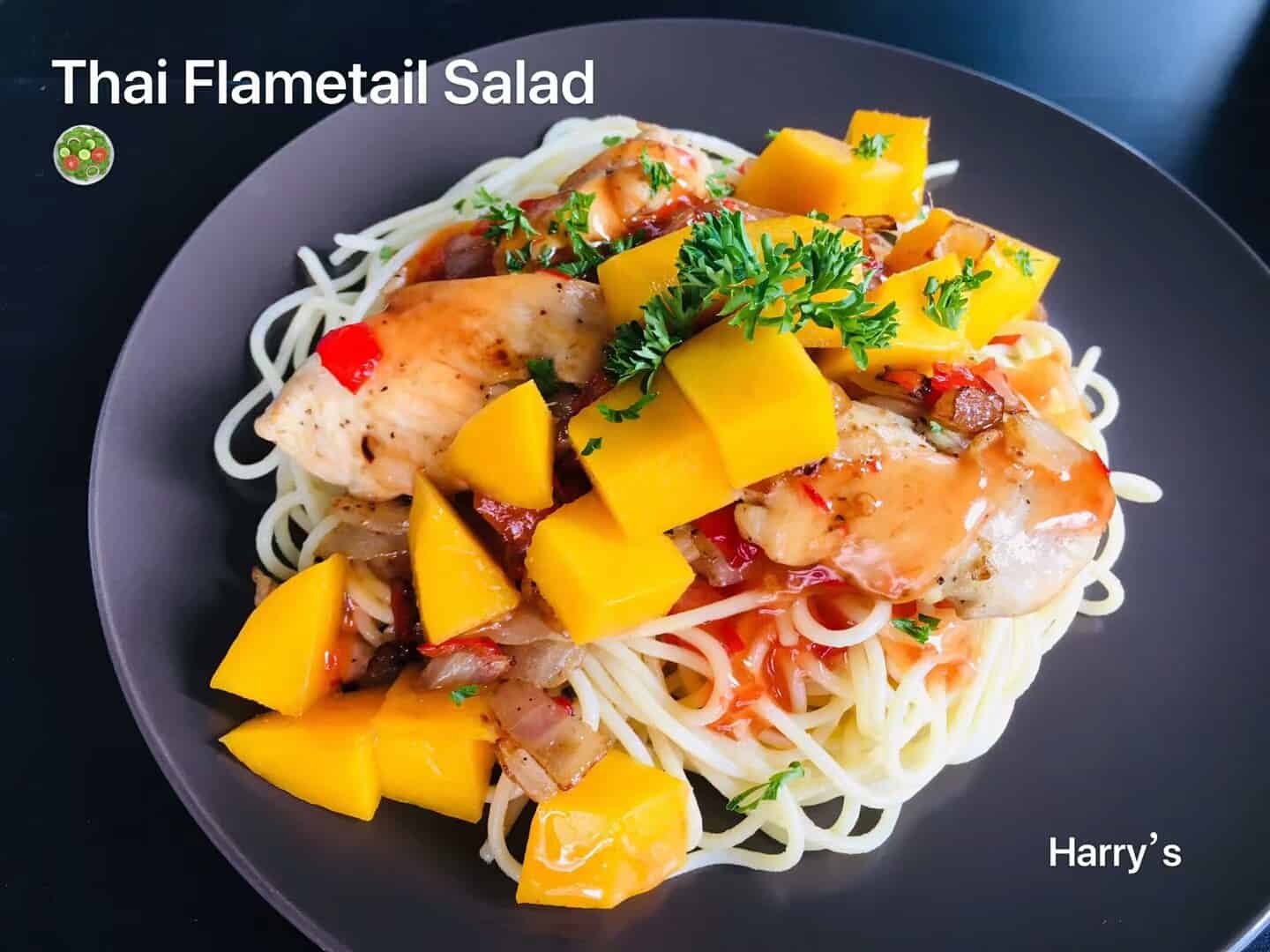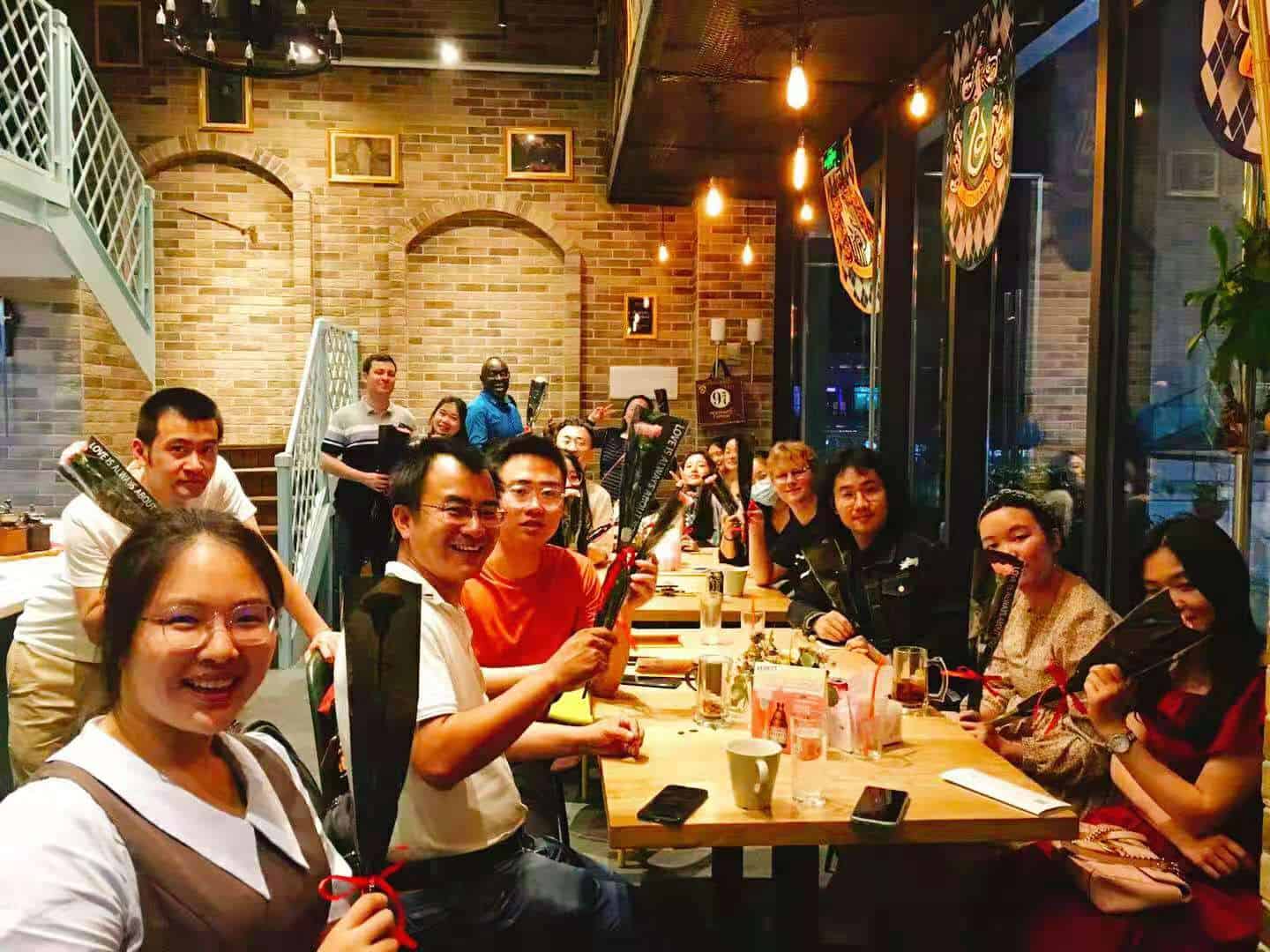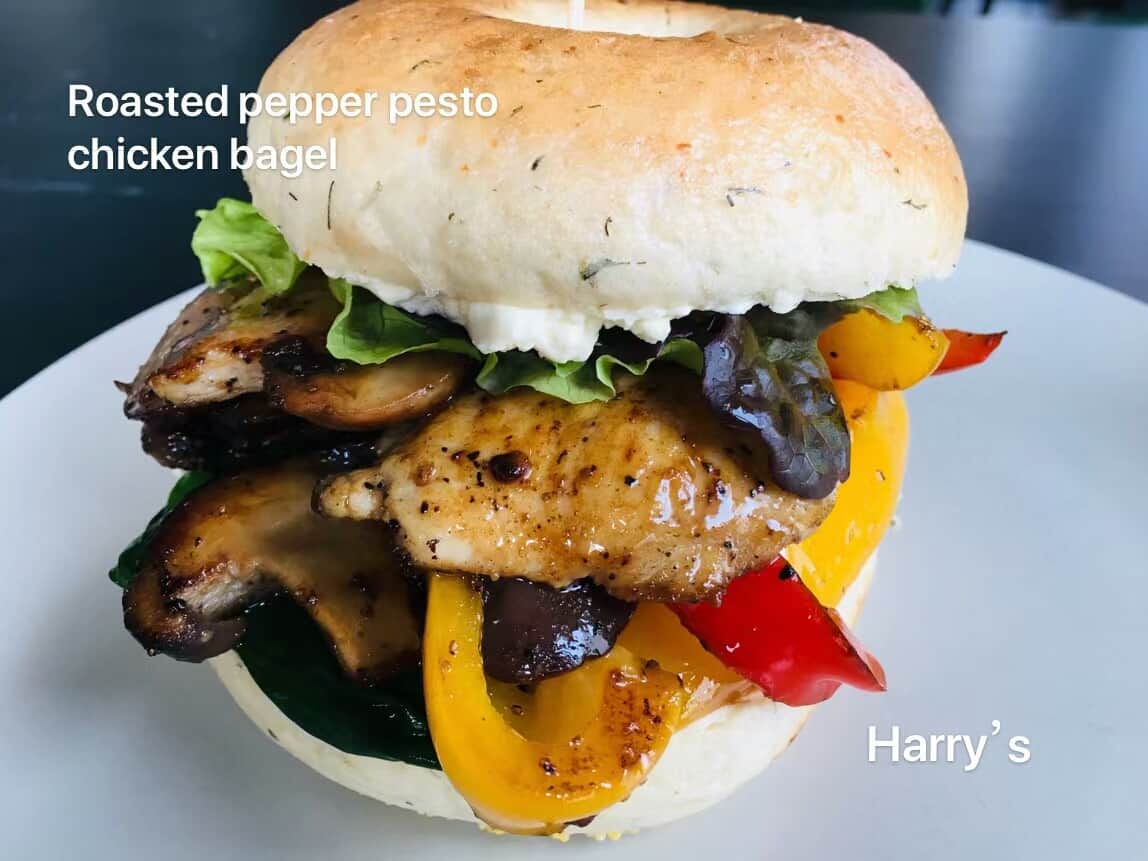 Welcome to the Harry's magic world!
Harry's Wizard Café is not only a coffee shop, but also a warm home and public cultural exchange space. They won the Chengdu-EXPAT 2020 People's Choice Award: They have comfortable surroundings, delicious food and plenty of activities. You can take part in the English corner and enjoy the authentic British taste of our food. You can also play board games, watch movies, share art, experience cross-cultural activities and learn about the wider world.
Weekly Deals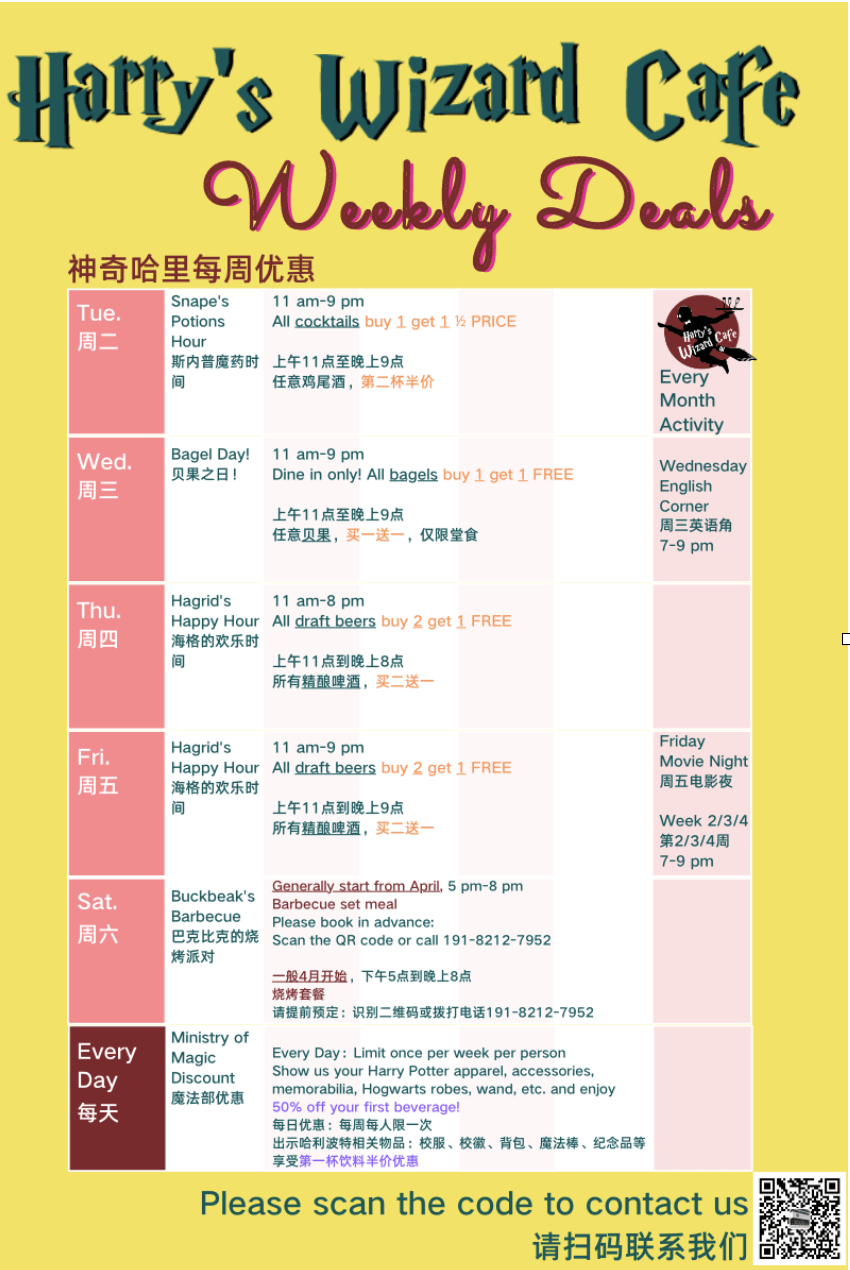 Reviews
Events
成华区 华林三街8号附315号,中国铁建广场3号楼3楼
Chenghua District
Sichuan
December 23, 2022, 4:00 pm
-
December 25, 2022, 10:00 pm