Top 3 Outlet Shopping Centers in Chengdu
An outlet shopping center is always a good option if you want to treat yourself with some high-quality brands at relatively reasonable prices.
There are three big outlet shopping centers in Chengdu, located in the northern and western part of the city, which are the Happy Valley Outlet Shopping Center, Times Outlet Shopping Center, and Florentia Village Outlet Shopping Center.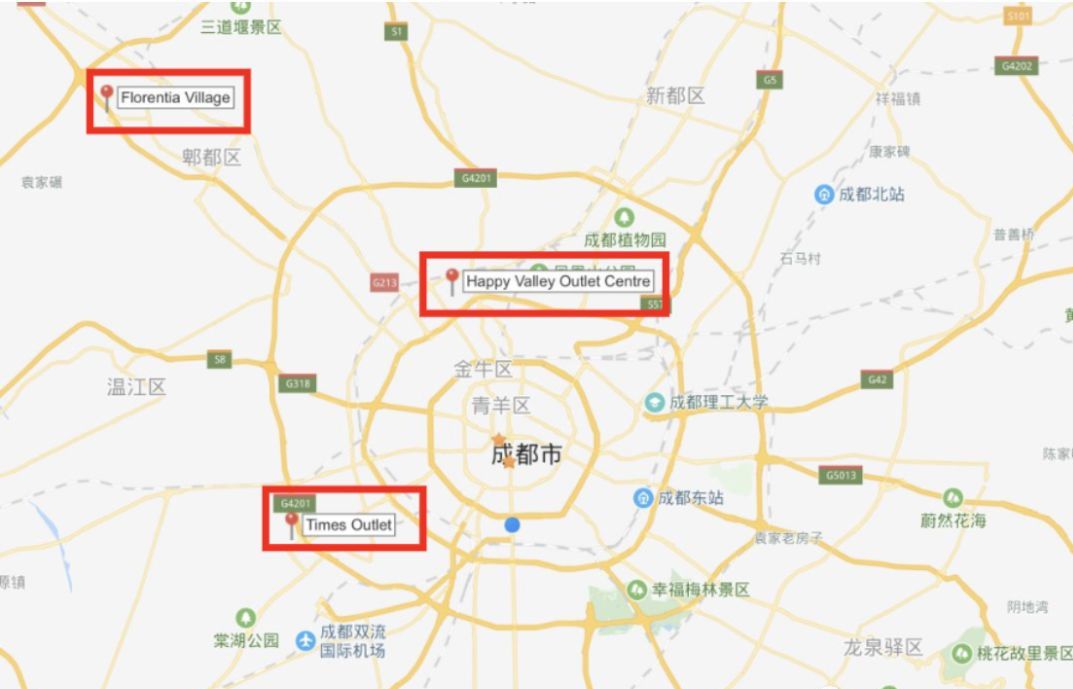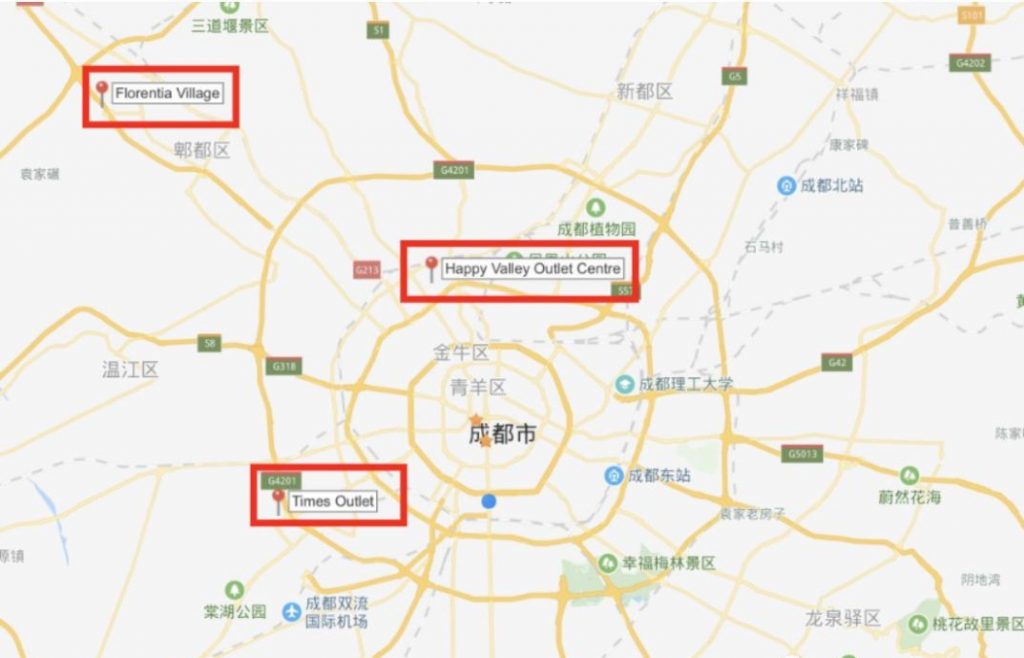 Below we are giving you our tips and advice when visiting these different outlet shopping centre so you can make the best decision in finding your favorite brands at the best prices.
1. Happy Valley Outlet Shopping Center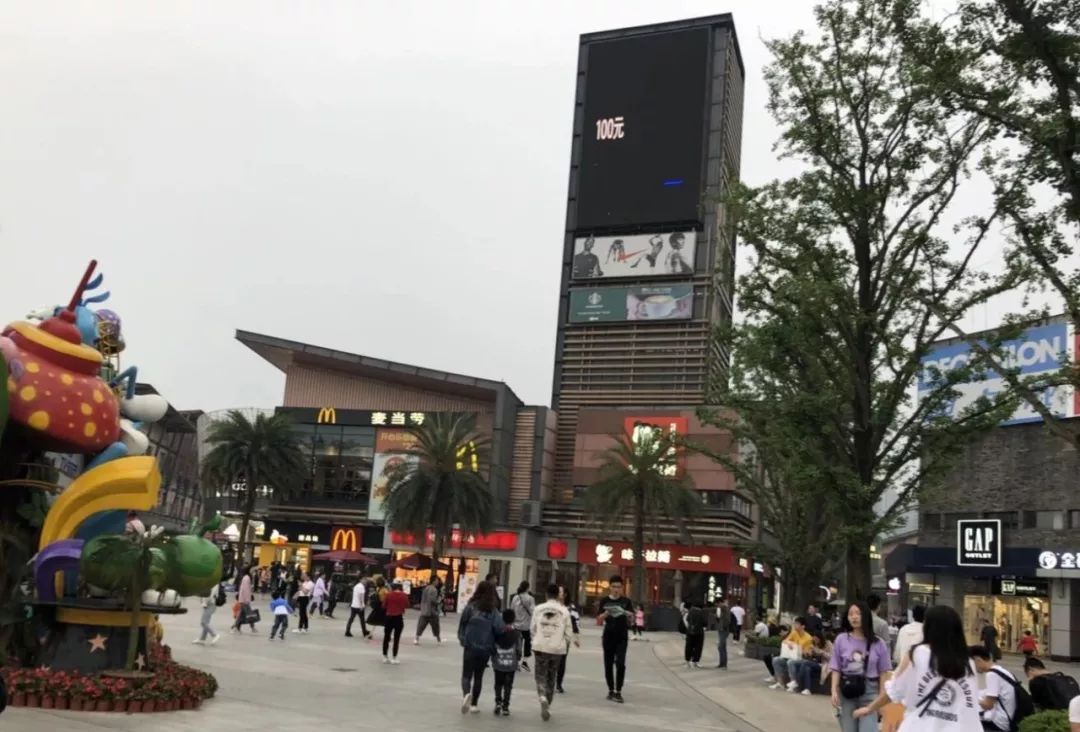 The Happy Valley Outlet Shopping Center is the closest to the city center, located just at the gate of the Happy Valley amusement park.
This Outlet Shopping Center specialises in  sportswear and outdoor equipment lovers with most of its brands being sportswear and outdoor activity brands like LINING, POLO Sport, Salewa, Discovery, Jack Wolfskin, Acome, Outdoor, Senselead, Nike, Puma, FILA, The North Face, ANTA, Dickies, Raidy Boer, Urban Revivo, Joma, Lee, Skechers, New Balance, Le Coq Sportif, Adidas etc. The discounts on offer her vary from 80% to 20%.
Apart from that, there are some multi-brand outdoors/sports stores, like Tutu, High Wave Sports, 52 Camp and of course Decathlon. From these stores, you can find a big collection of tents, hiking boots, sporting equipment, and sportswear from different big brands.
Besides these, the outlet center has some entertaining facilities like an IMAX cinema, KTV, massage places, bars and of course, the happy valley amusement park.
Happy Valley Outlet Shopping Center 成都华侨城欢乐里
Address:
No.16, Xihua Avenue, Jinniu District 金牛区西华大道16号
Public Transportation:
Bus line 36, 43, 48, 101, 119, 209, 656, 712
Didi/Taxi cost from the city center: 
Around 26rmb
Pros: 
Closest to the city center; various entertaining facilities
Cons: 
A limited selection of brands
Brands and Discounts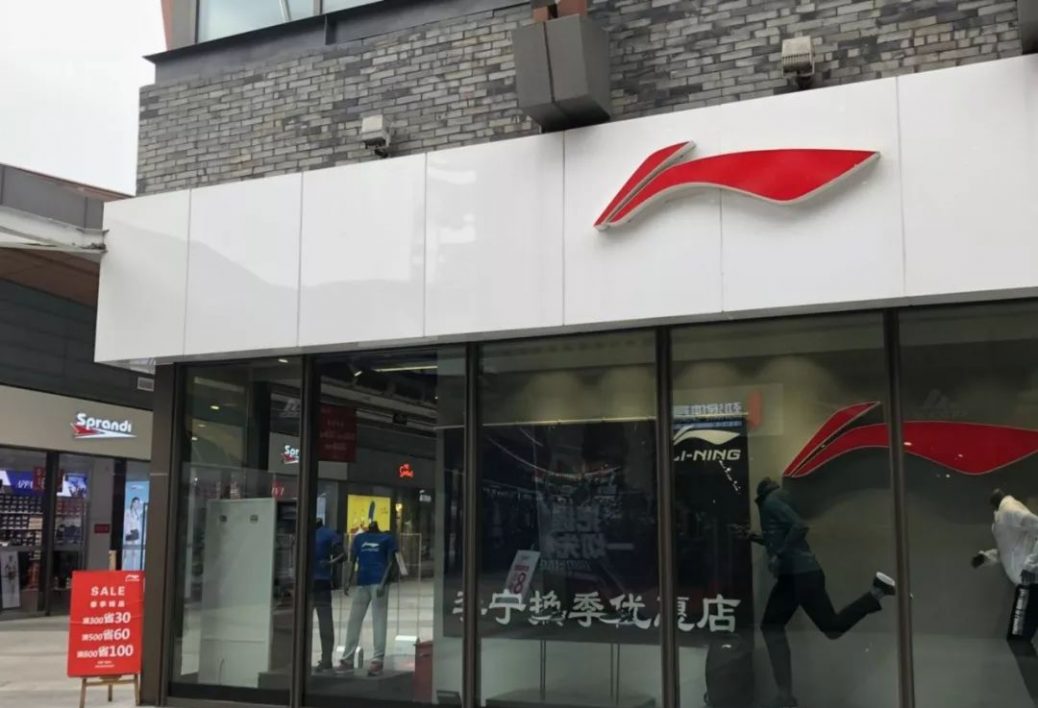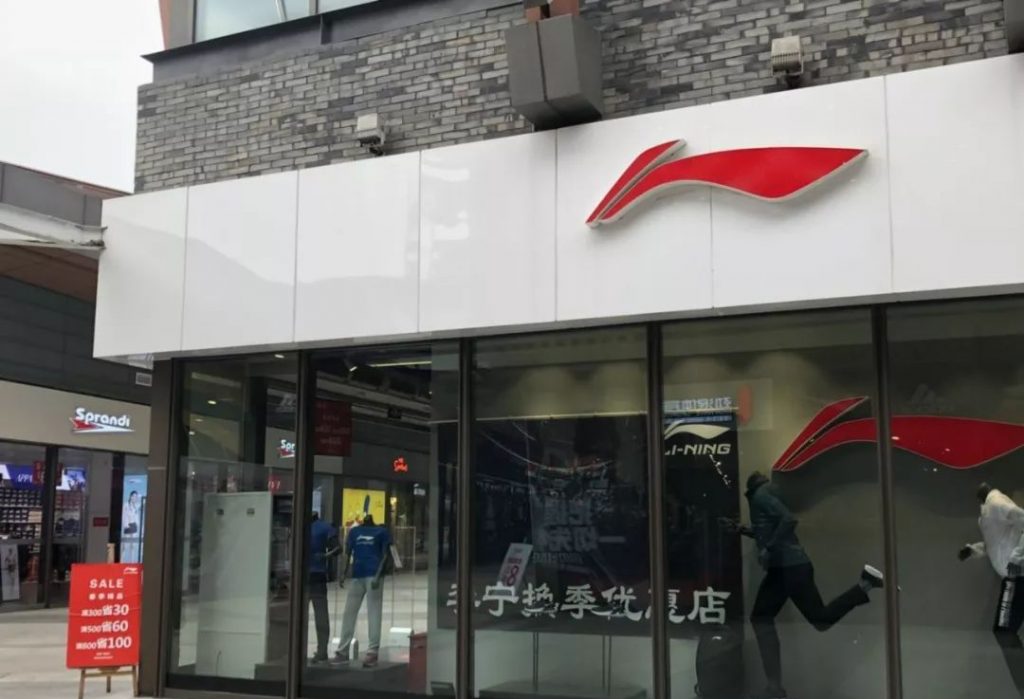 (LINING:30 RMB off from 300 RMB; 60 RMB off from 500 RMB; 100 RMB off from 800 RMB)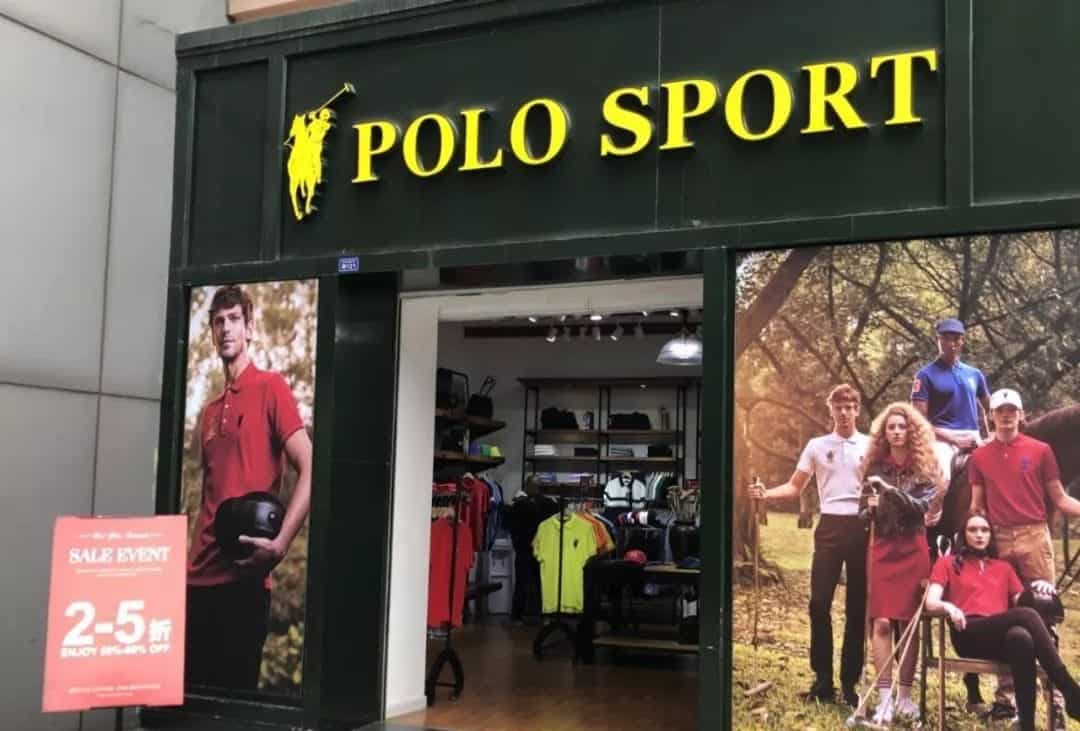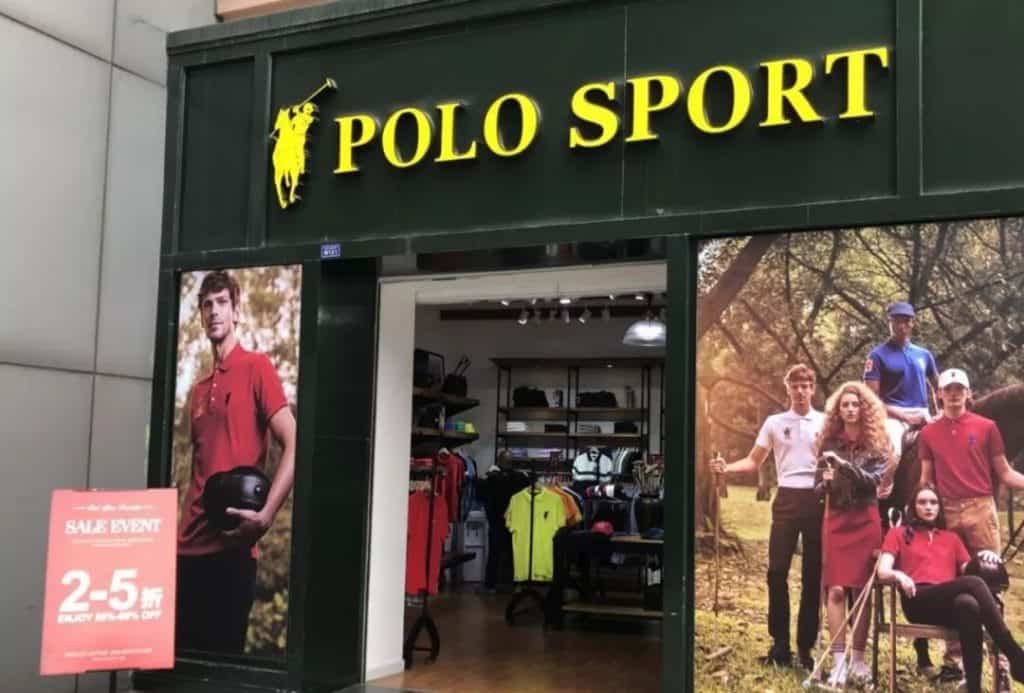 (POLO sports: 50% to 80% off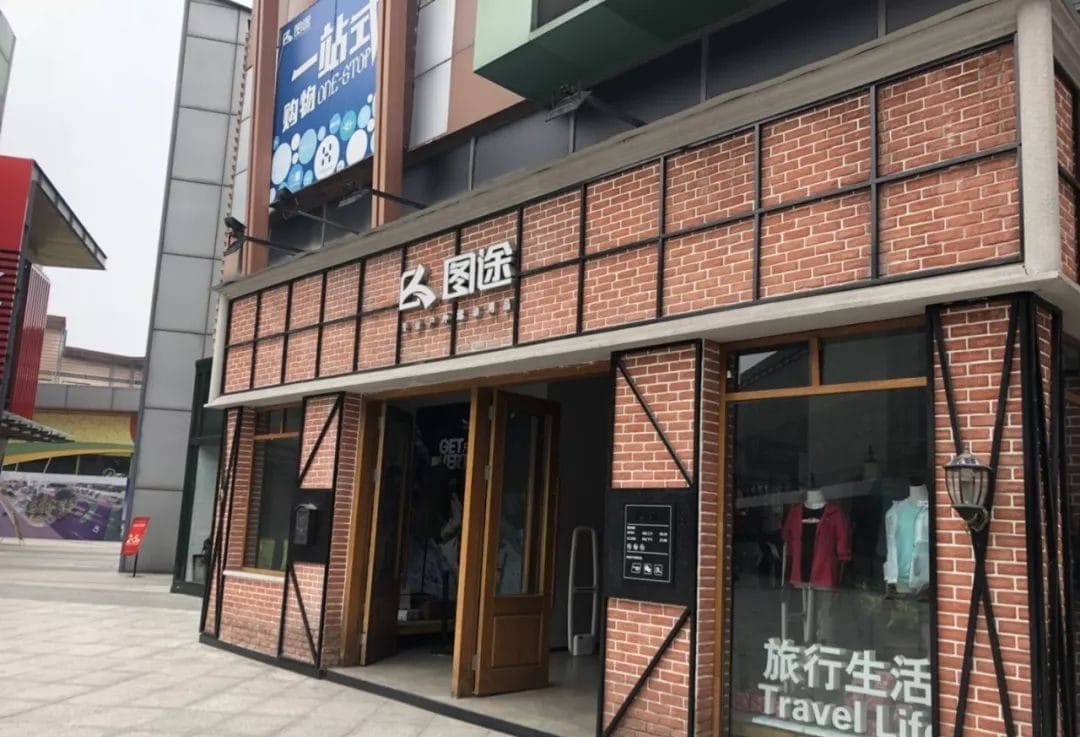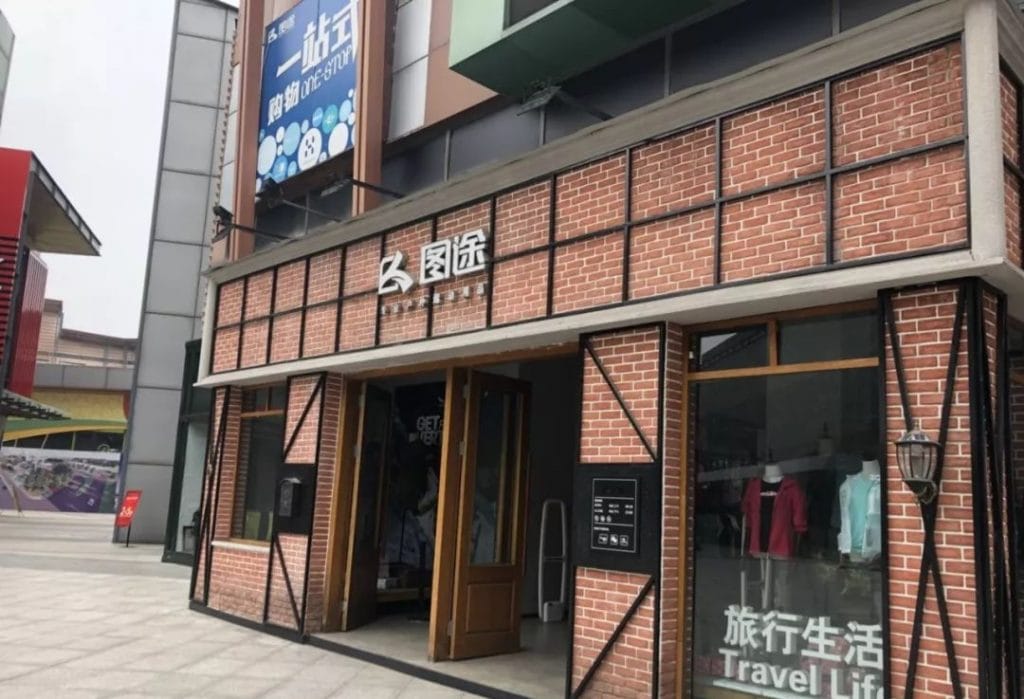 (TUTU: sell brands like Salewa, Discovery, Jack Wolfskin,  ACOME, OUTDOOR, Senselead, with an average of 40% off)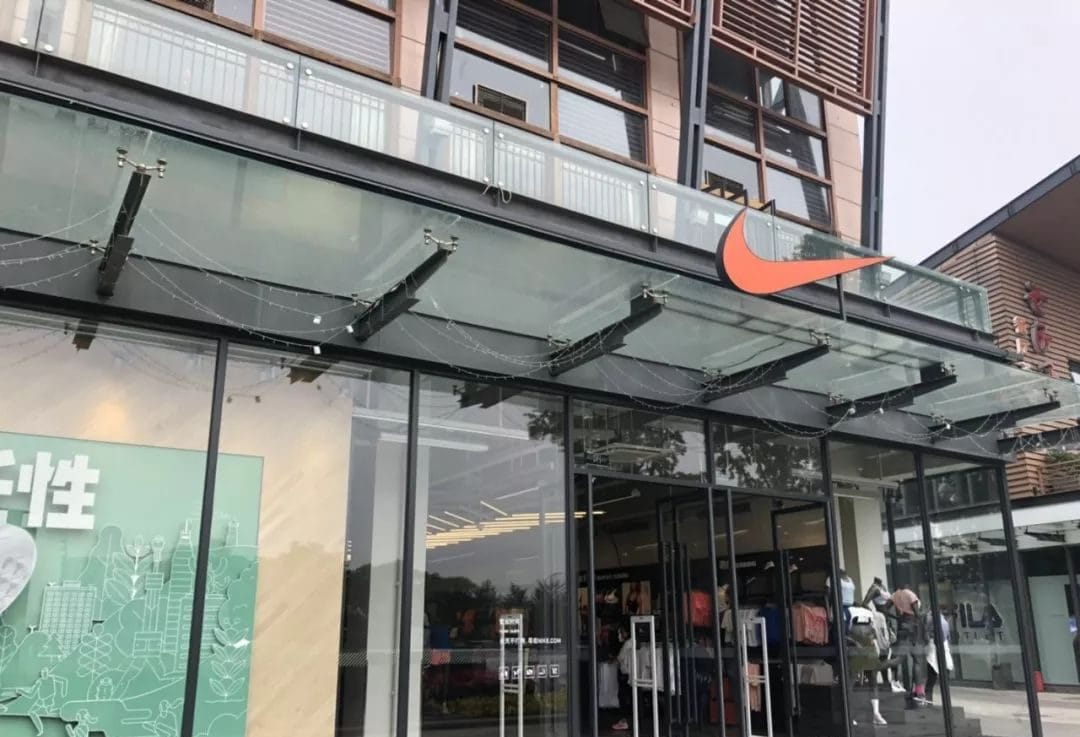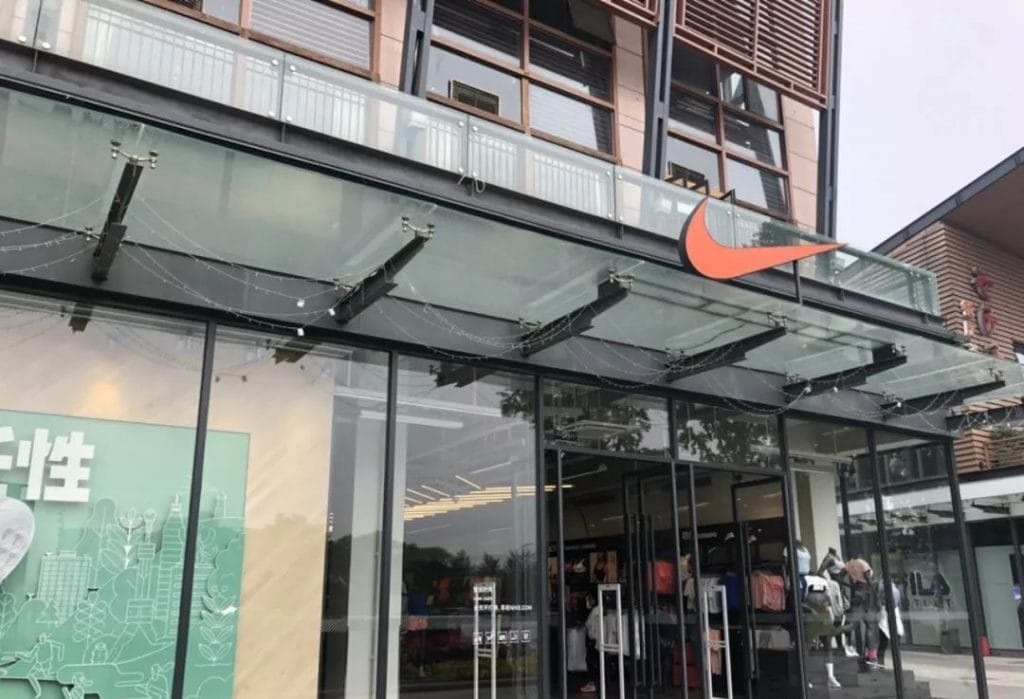 (Nike: special prices, and 20% off for all shoes)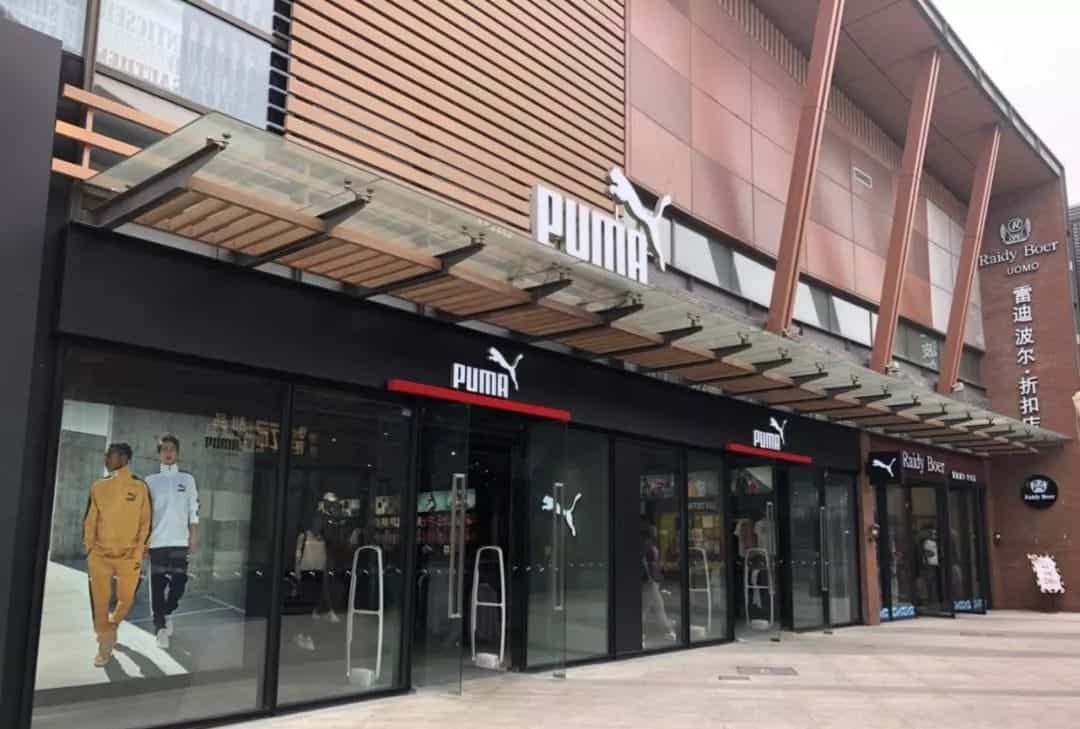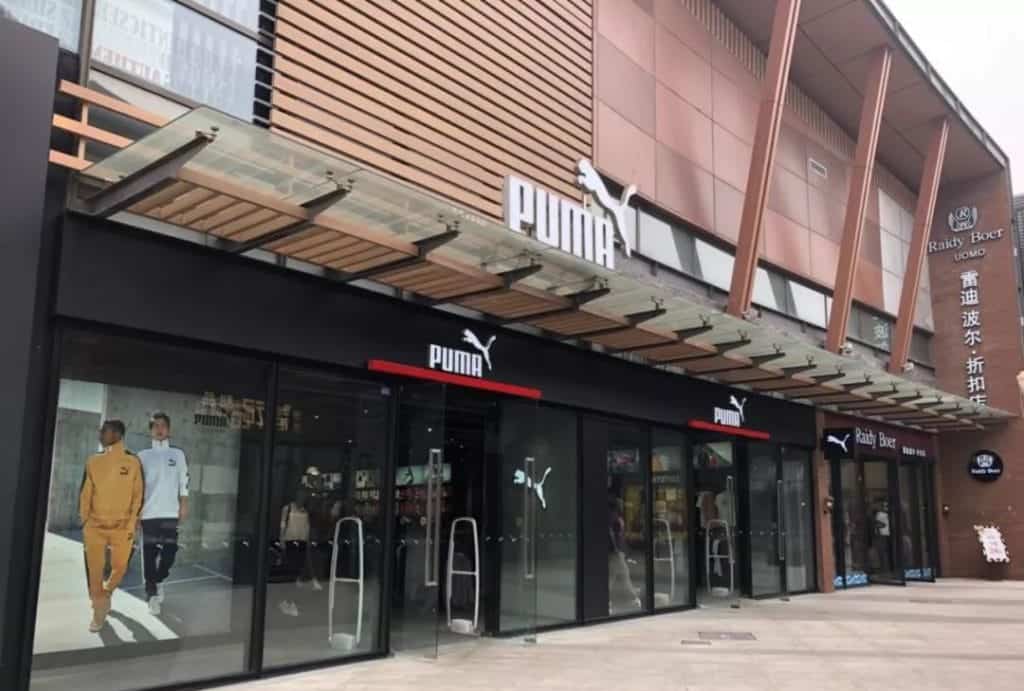 (Puma: up to 80% off)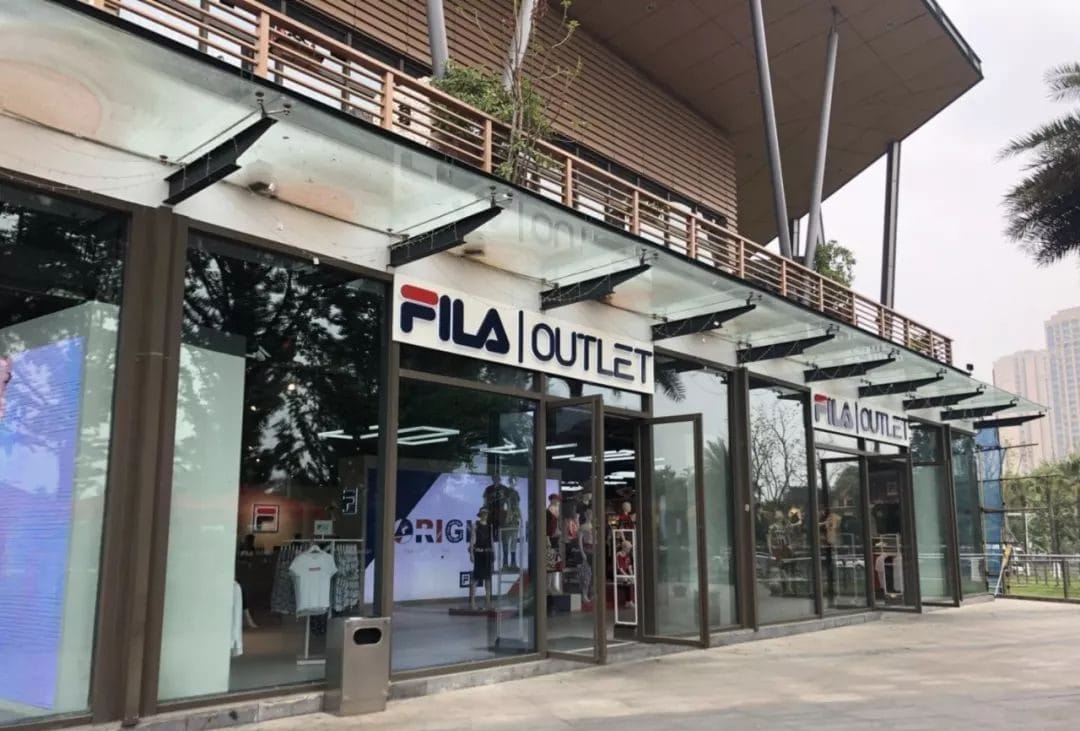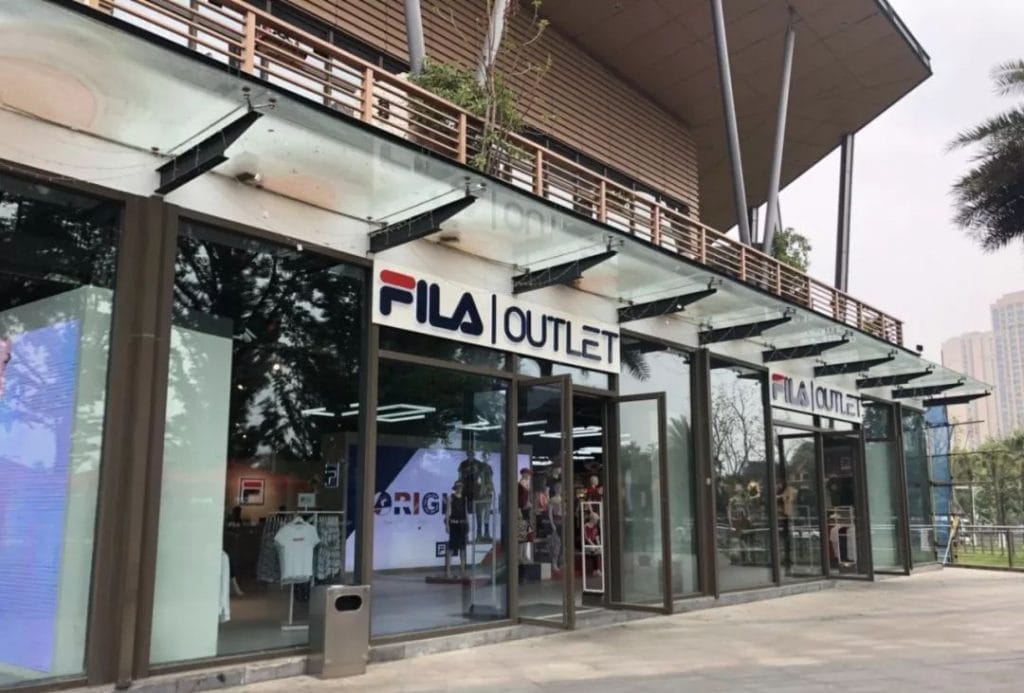 (FILA: 10% off on each item, 20 % extra discount if buying 3 items together)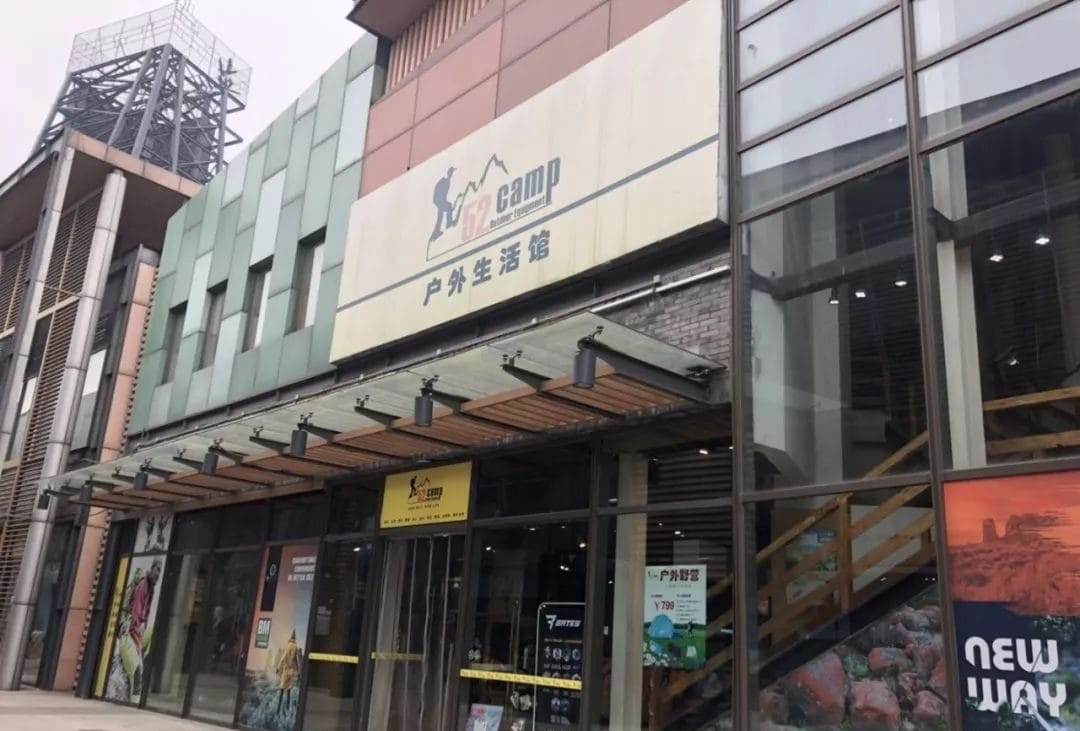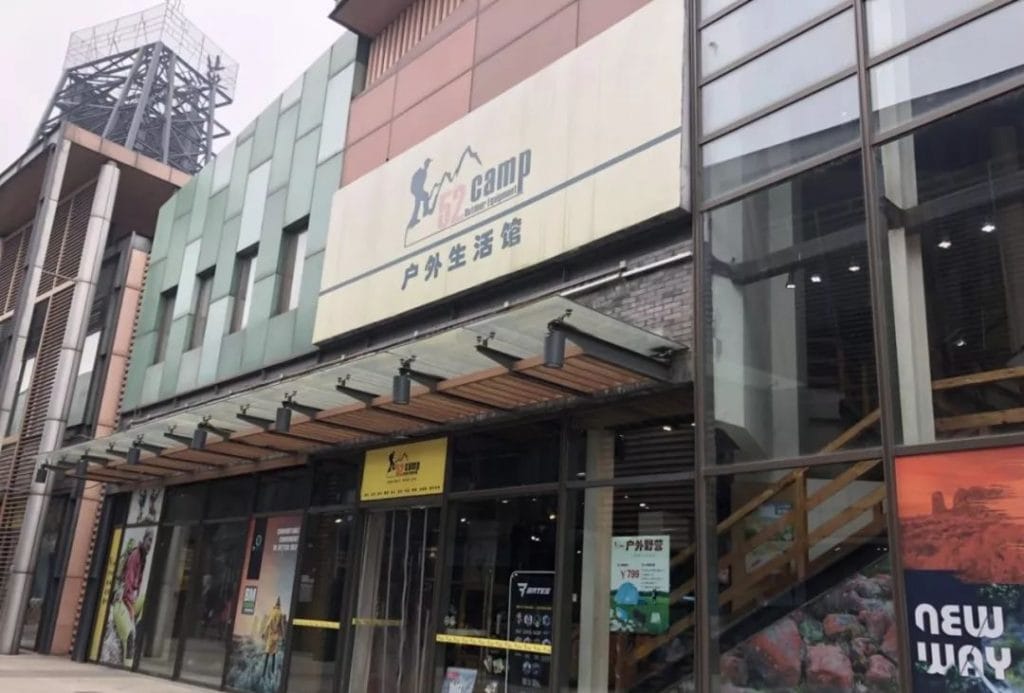 (52 Camp: sell brands include The North Face, Jack Wolfskin (20% off),  Arc-teryx (10% off), and some less famous Chinese brands (50% off)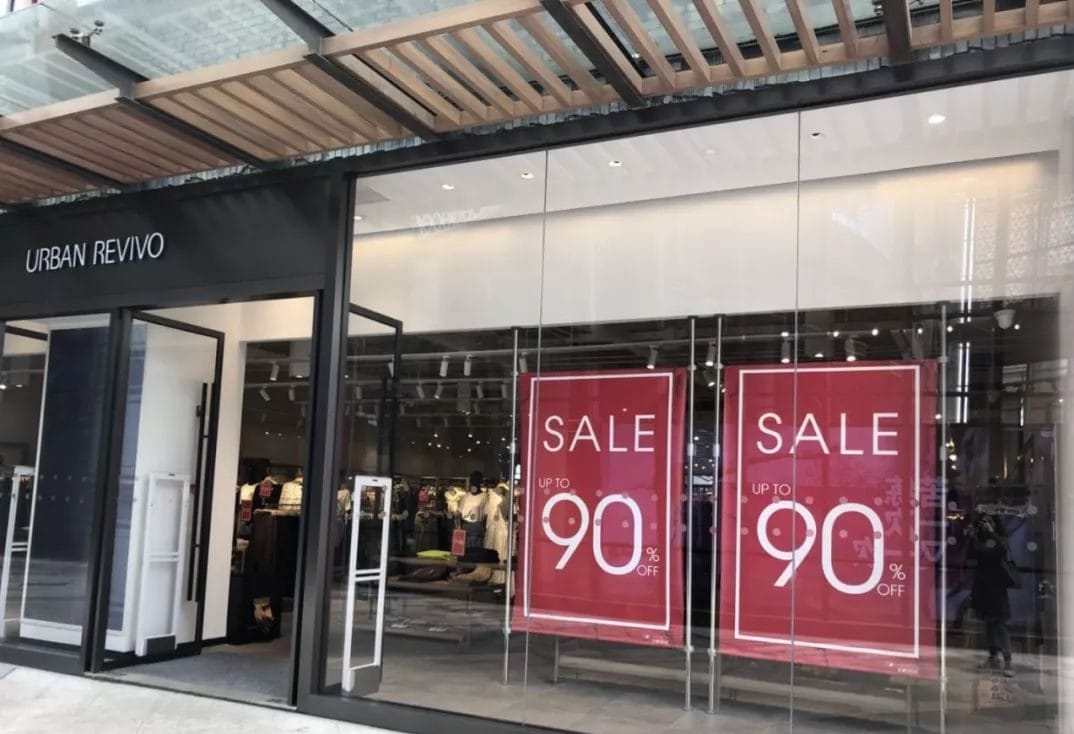 (Urban Revivo: up to 90% off)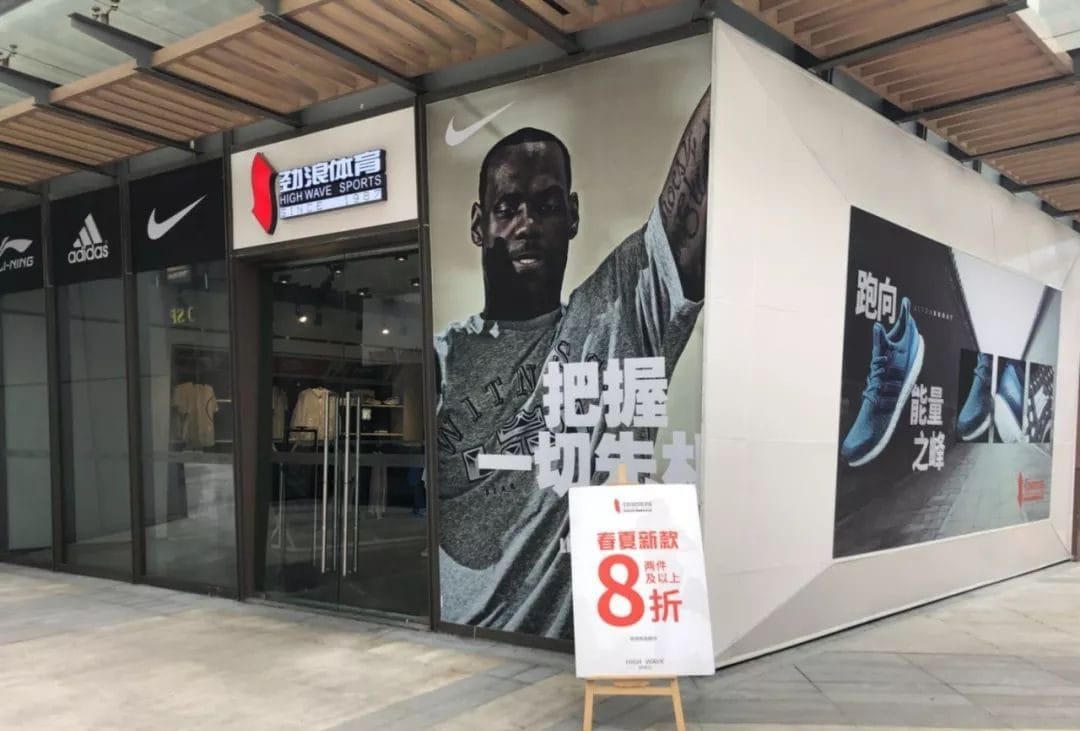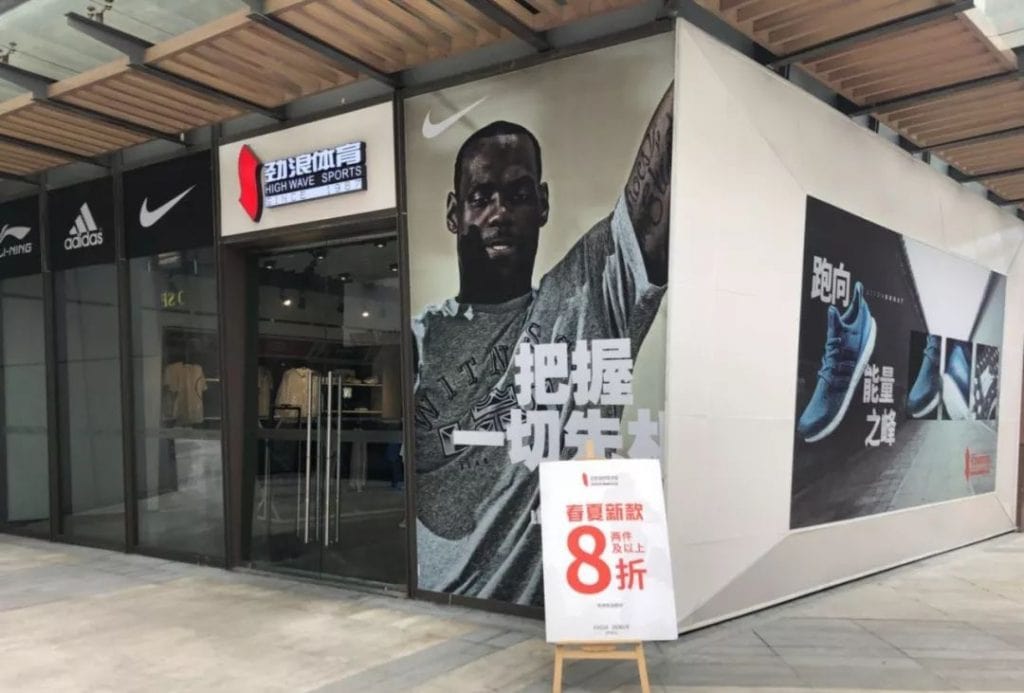 (High Wave Sports: 20% off if buying 2 items)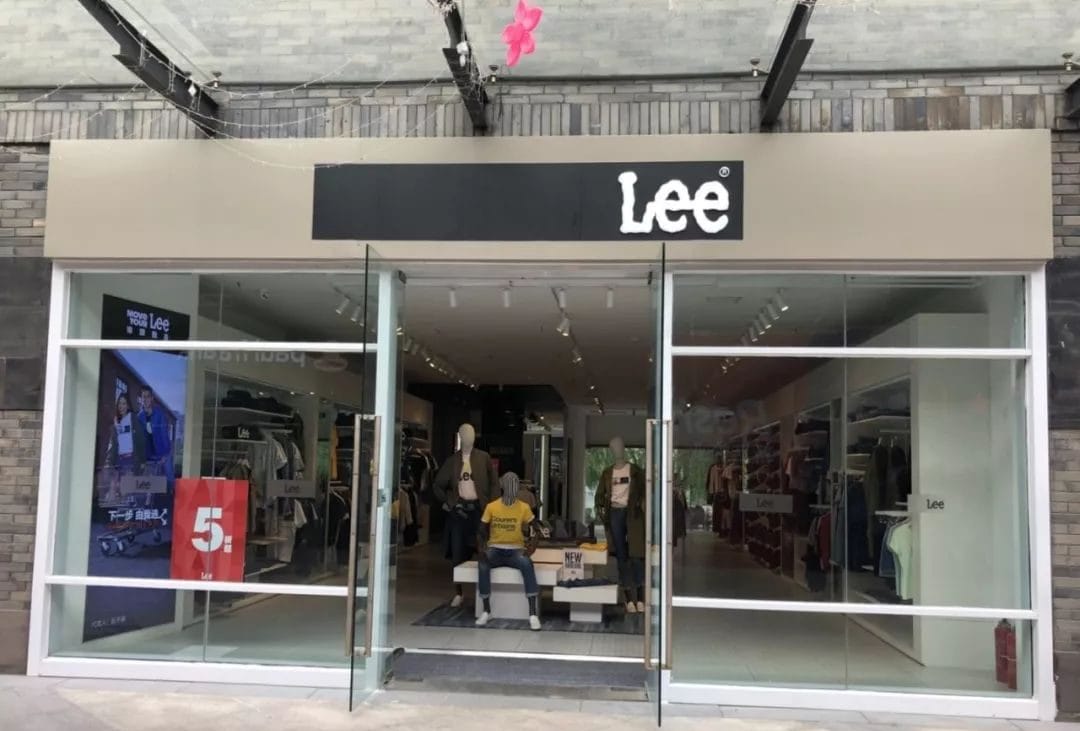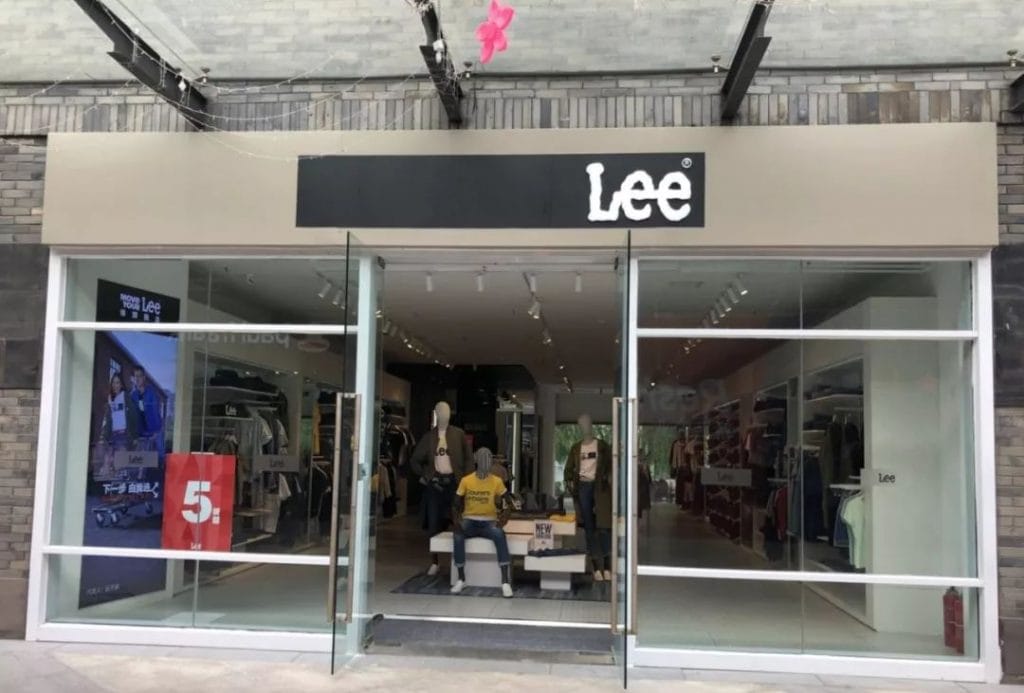 (Lee: up to 50% off)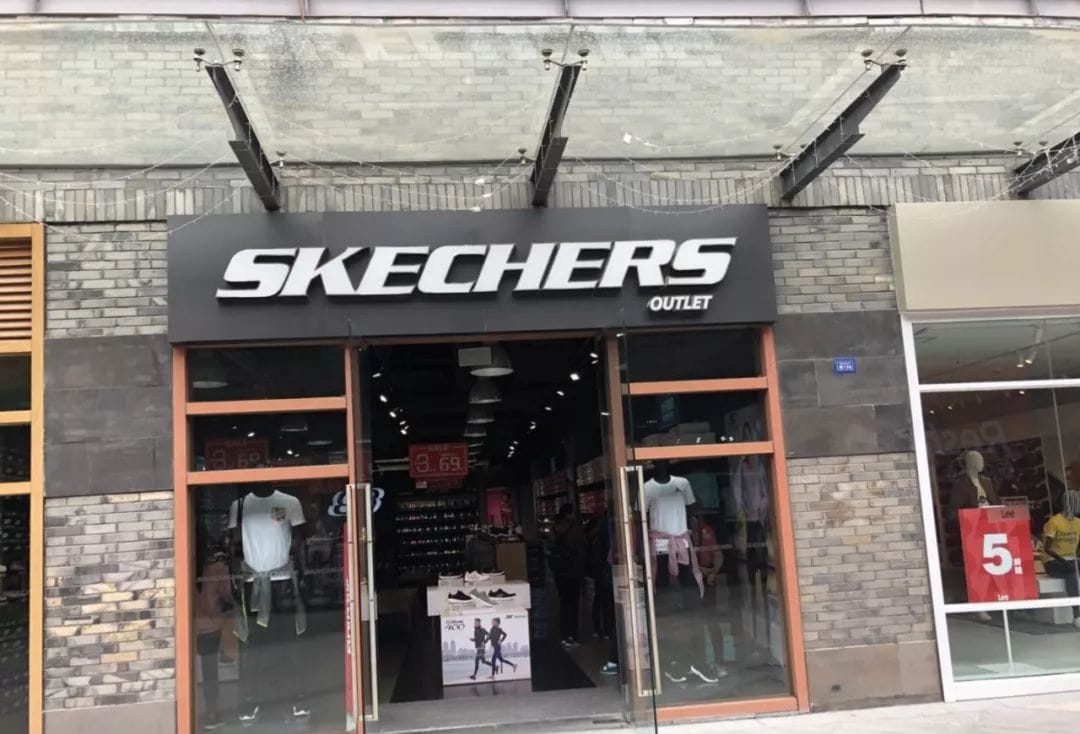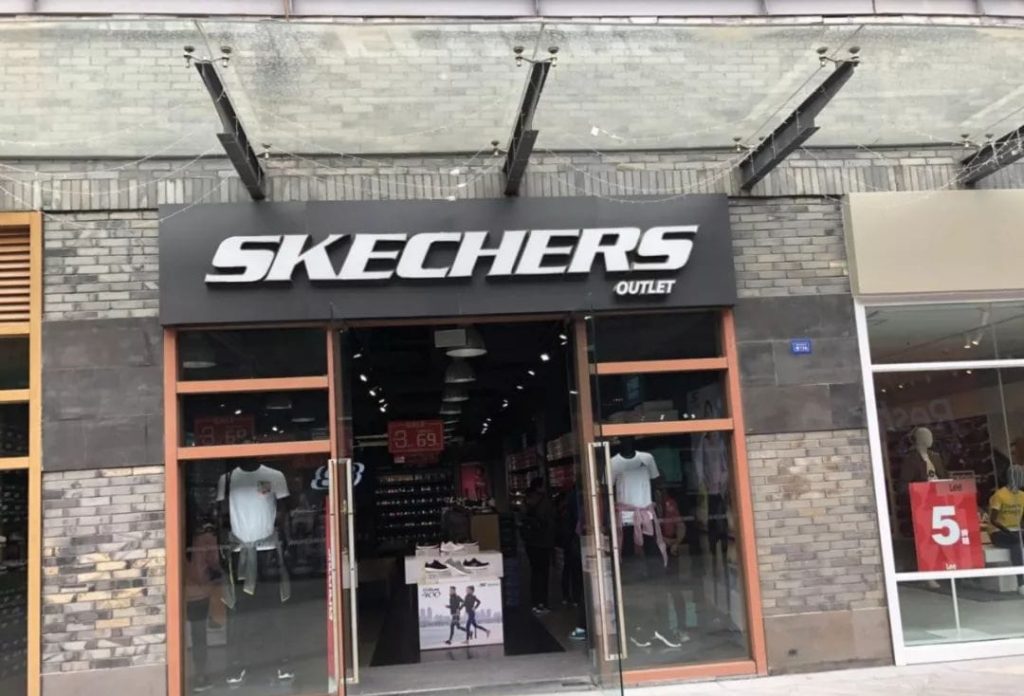 (Skechers: up to 50% off)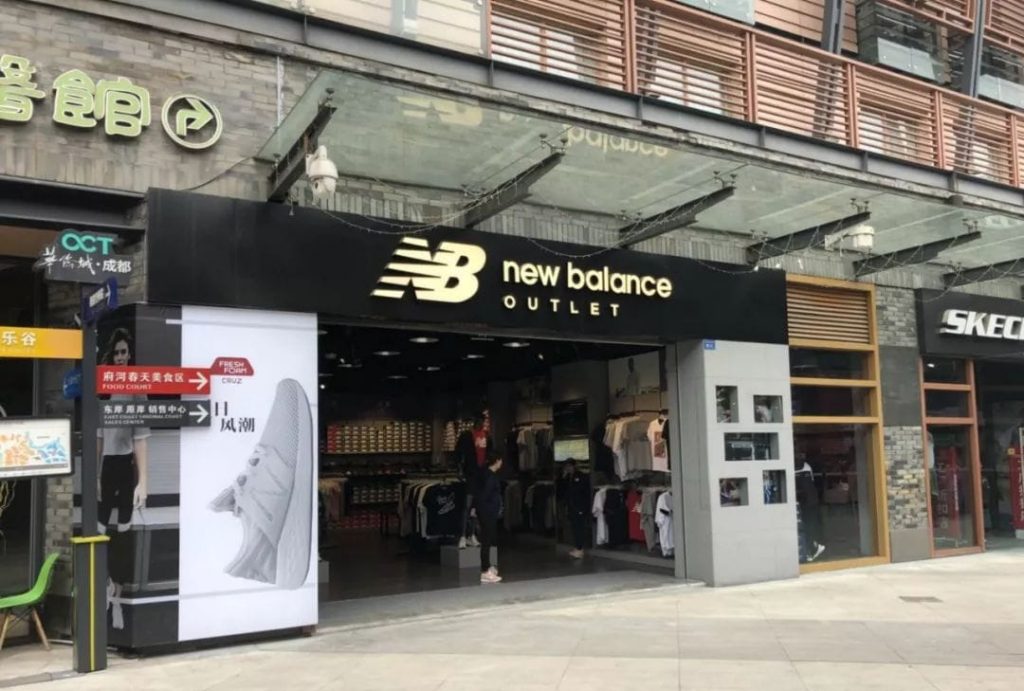 (New Balance: 20% off)
2. Times Outlets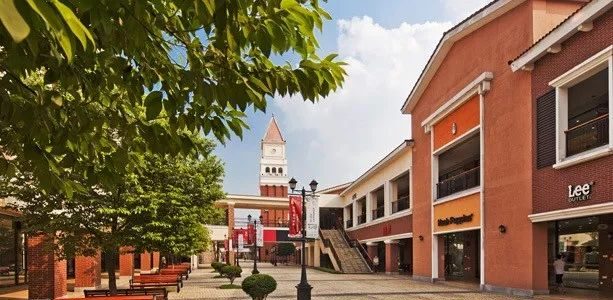 This is the most well-rounded outlet shopping center in Chengdu, with more than 250 top brands ranging from worldwide luxurious brands like Armani, Burberry to some famous Chinese brands like JNBY. The full list of the brands and restaurants are attached at the end of this section.
This shopping center has been opened for around 10 years, which promises a wider selection of brands, restaurants, and better transport facilities. You can travel from the city center directly to this place by taking the metro line 3.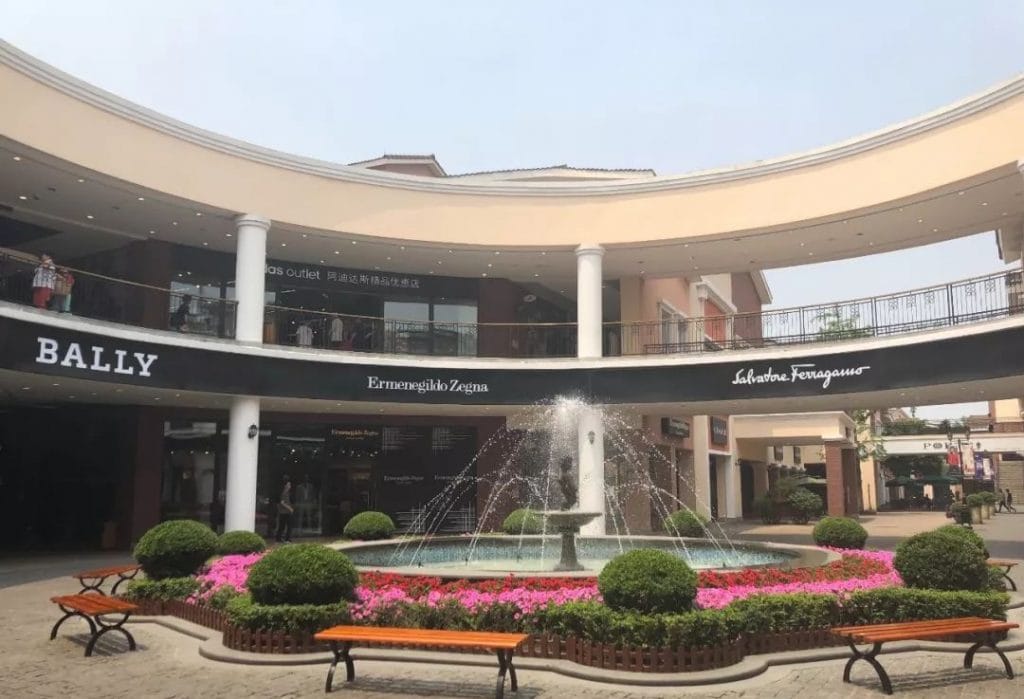 Apart from that, the discount rate is unexpectedly high, although it still mainly depends on the brand itself. Brands like MaxMars and Michael Kors can provide up to 70% off the original prices, while Armani only gives special discount prices. The rest of the brands can provide discounts varying from 30% to 80%.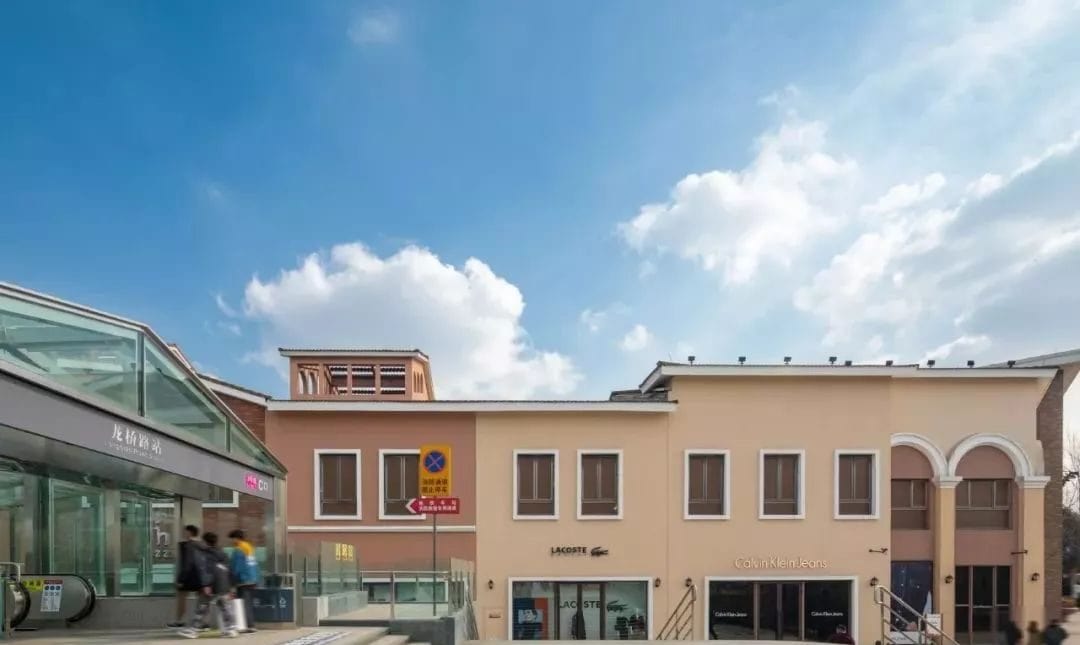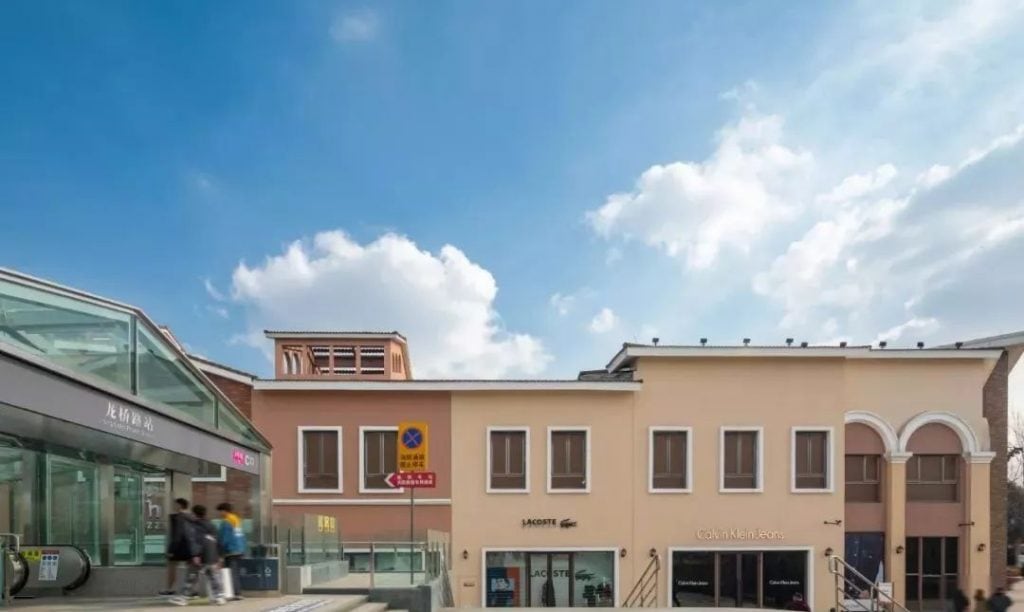 This shopping center has its own official WeChat account and App, in which they provide information about brands, directories, and updated discounts. Customers can register as VIP's through its App, from which they can collect points from shopping and exchange gifts, receive coupons and get informed of the discount information.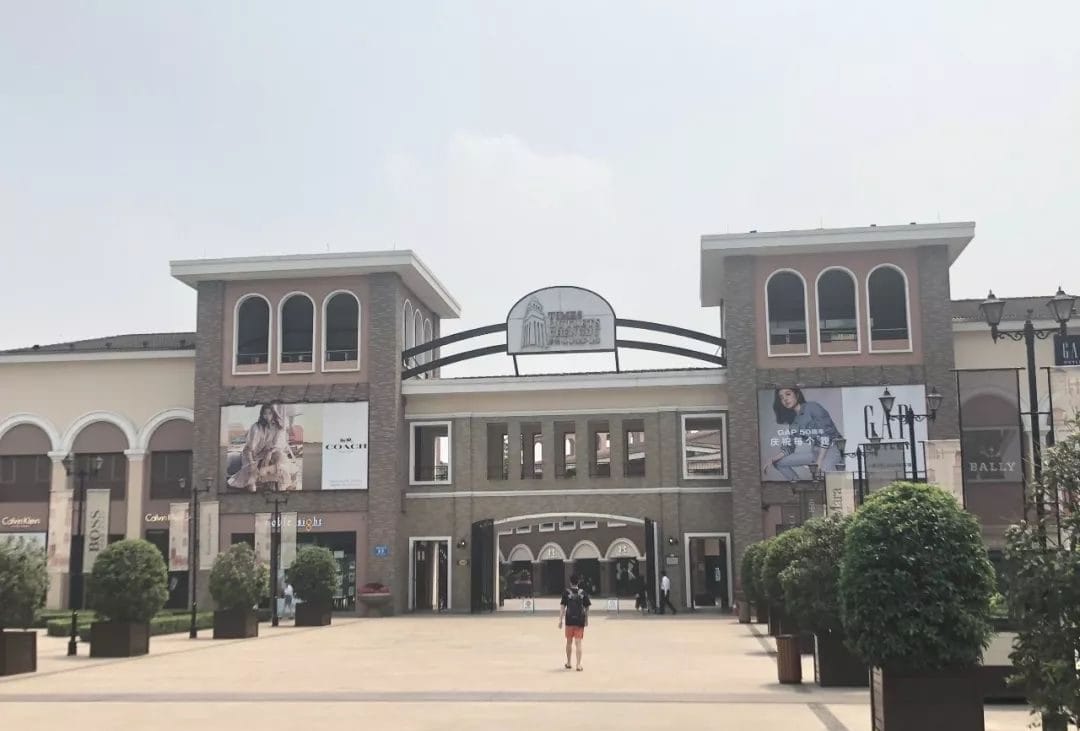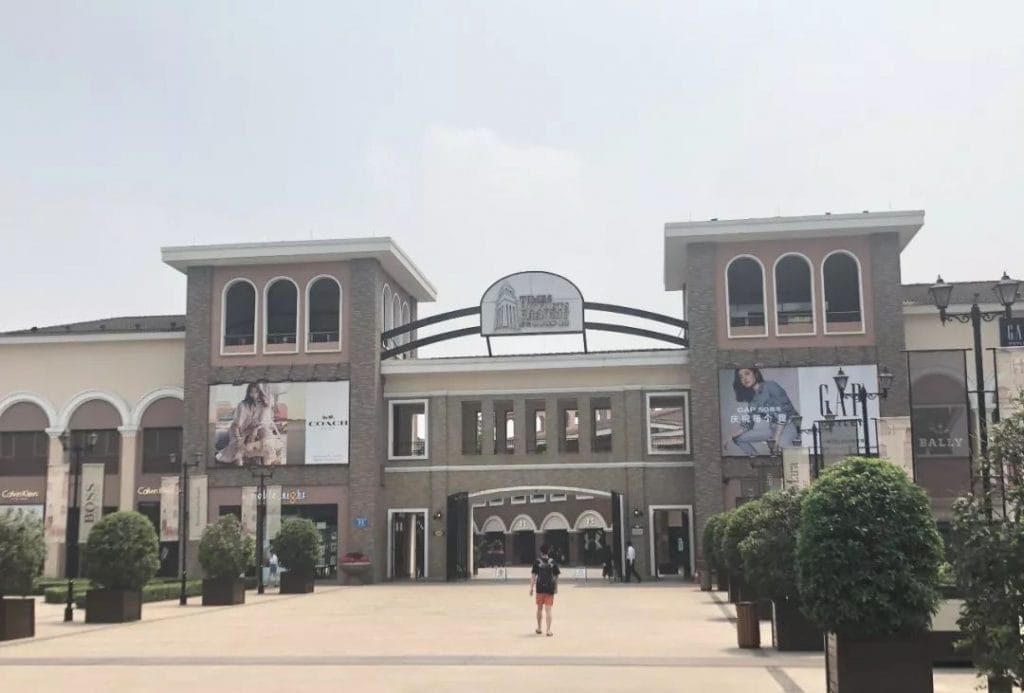 Times Outlets Chengdu 时代奥特莱斯
Address:
No.99, Shuangnan Ave. 双楠大道99号
Public Transportation: 
Metro line 3, Longqiao Road Station
Didi/Taxi cost from the city center: 
About 55 RMB
Pros: 
A wide selection of brands and convenient transportation
Cons: 
It can be really crowded during national holidays
Part of discount info:
MaxMara: 70% off
Under Armour: 20% to 50% off
Calvin Klein: 30% to 50% off
Lacoste: 30% to 50% off
Michael Kors: 75% off
Tommy Hilfiger: 30% to 60% off
SWAROVSKI: 20% to 70%
……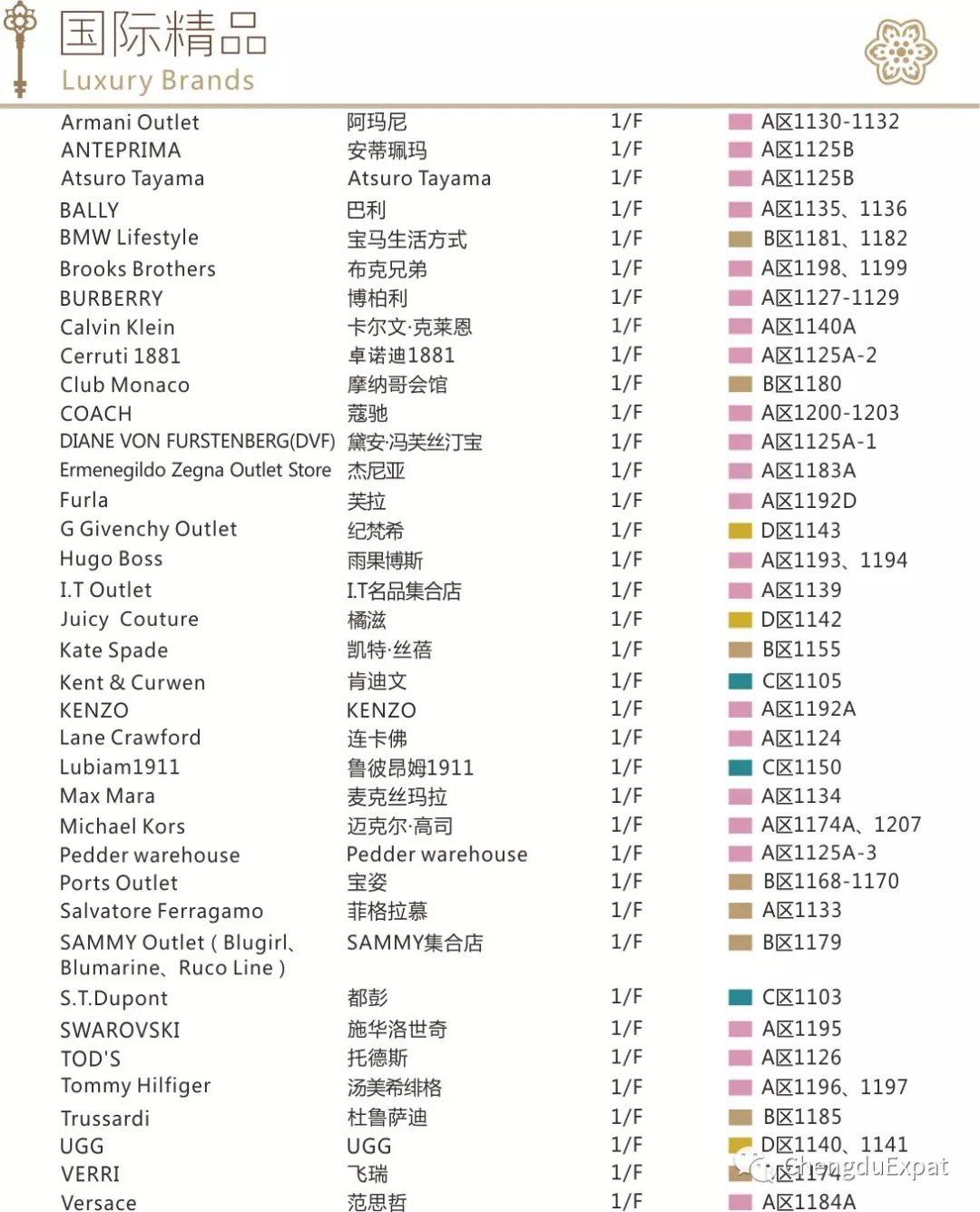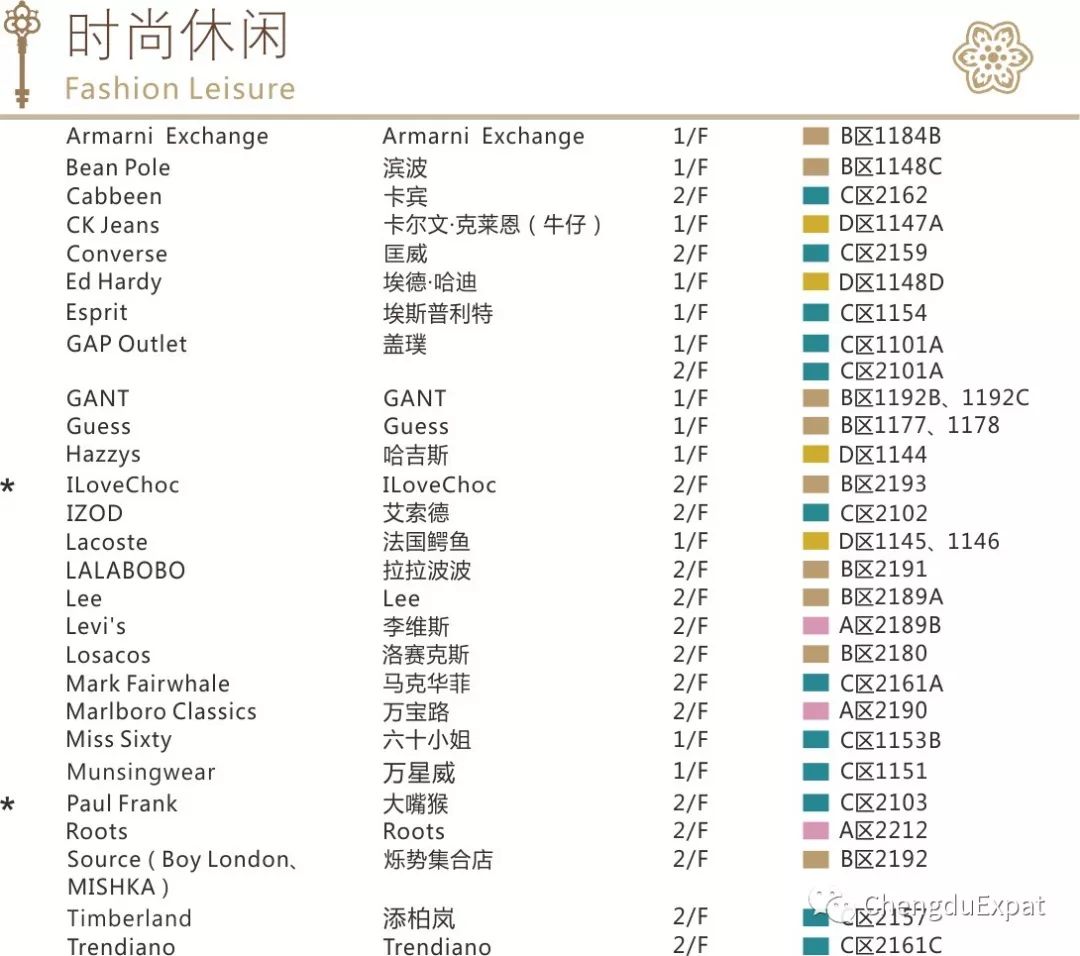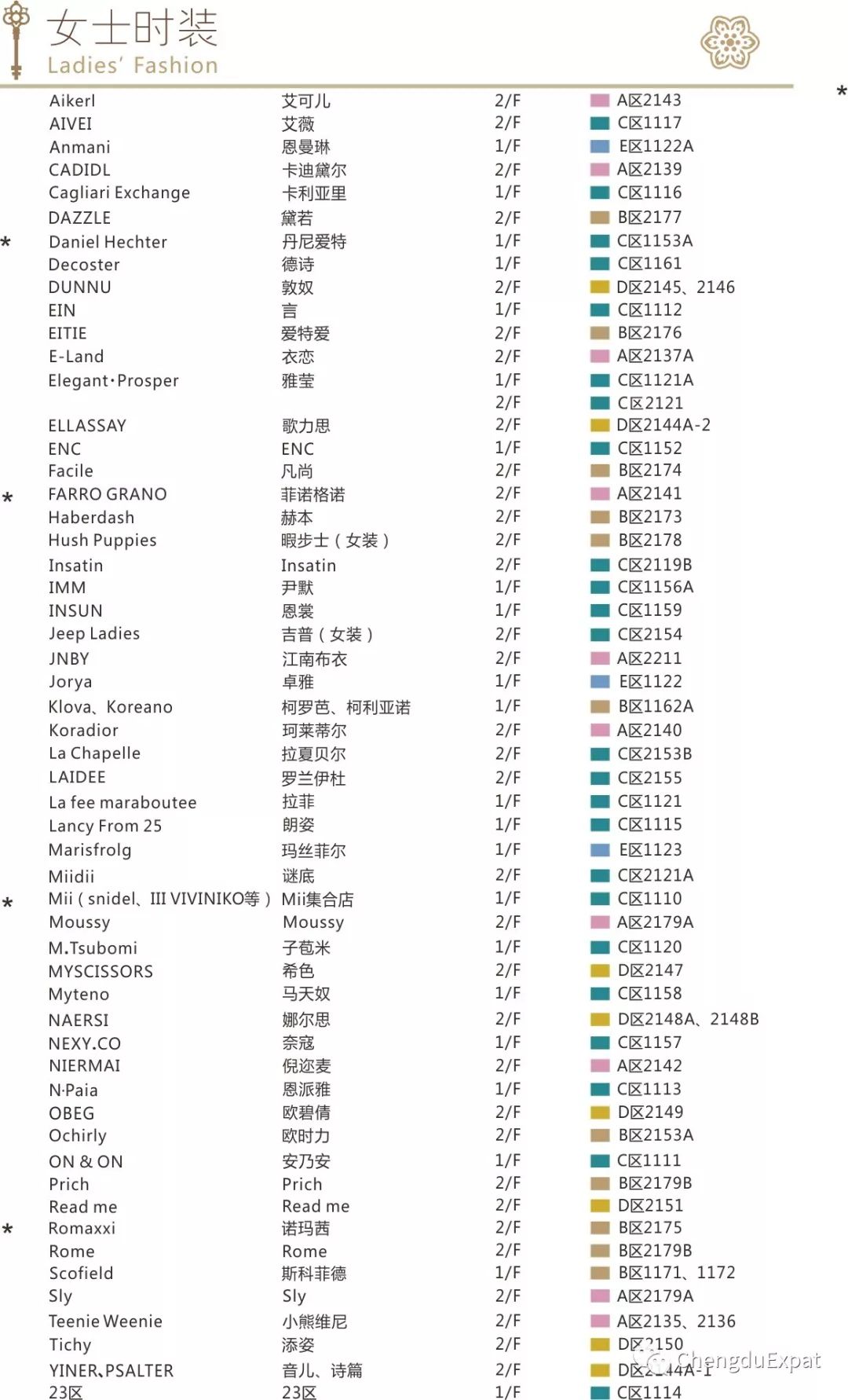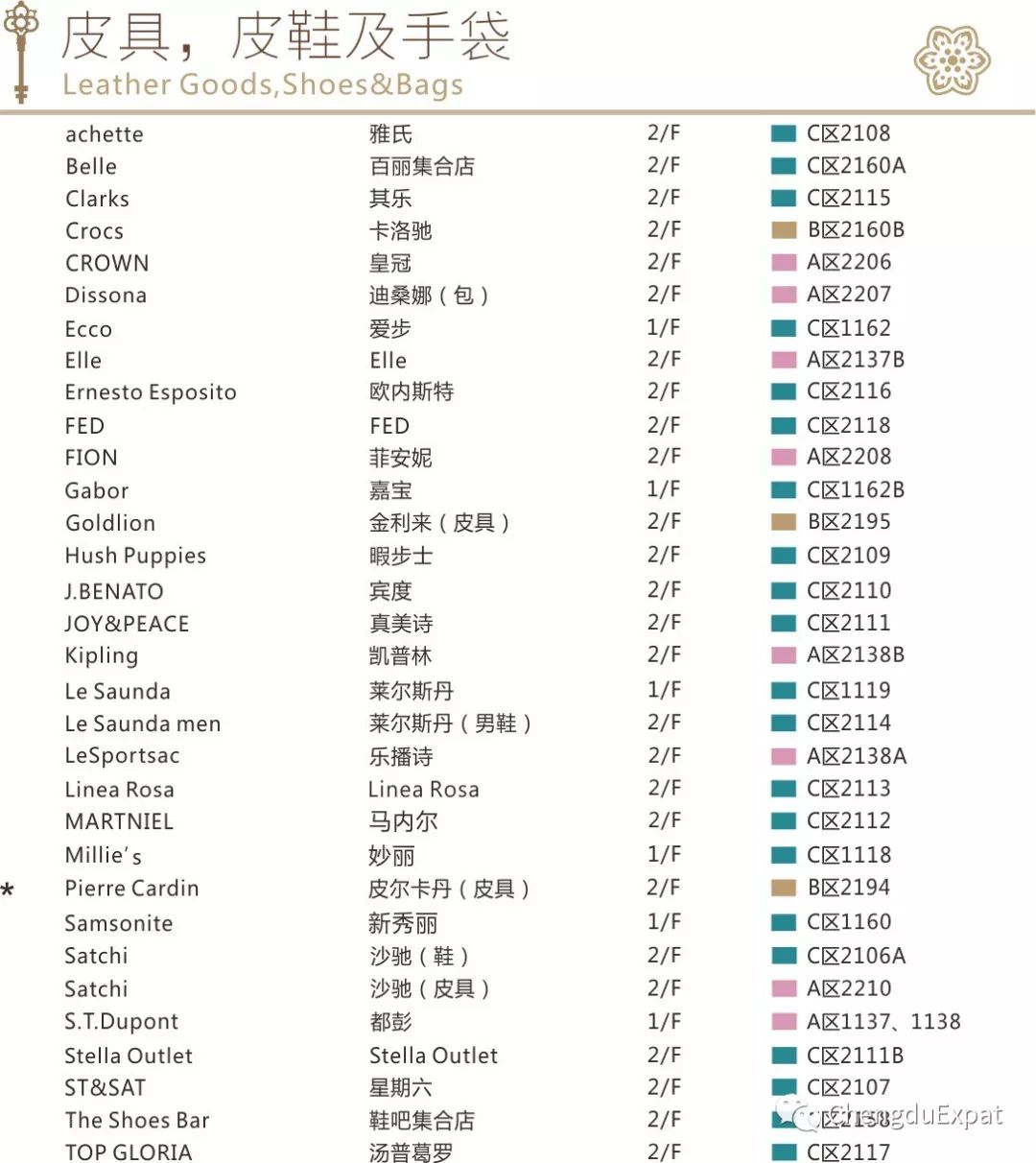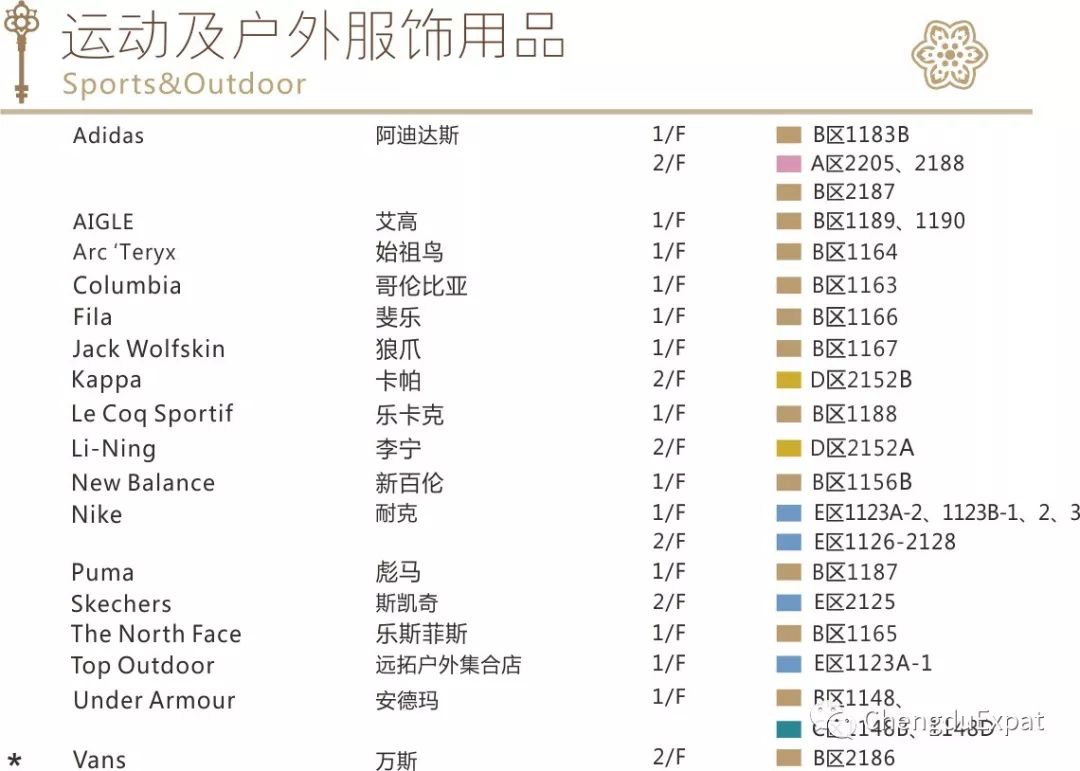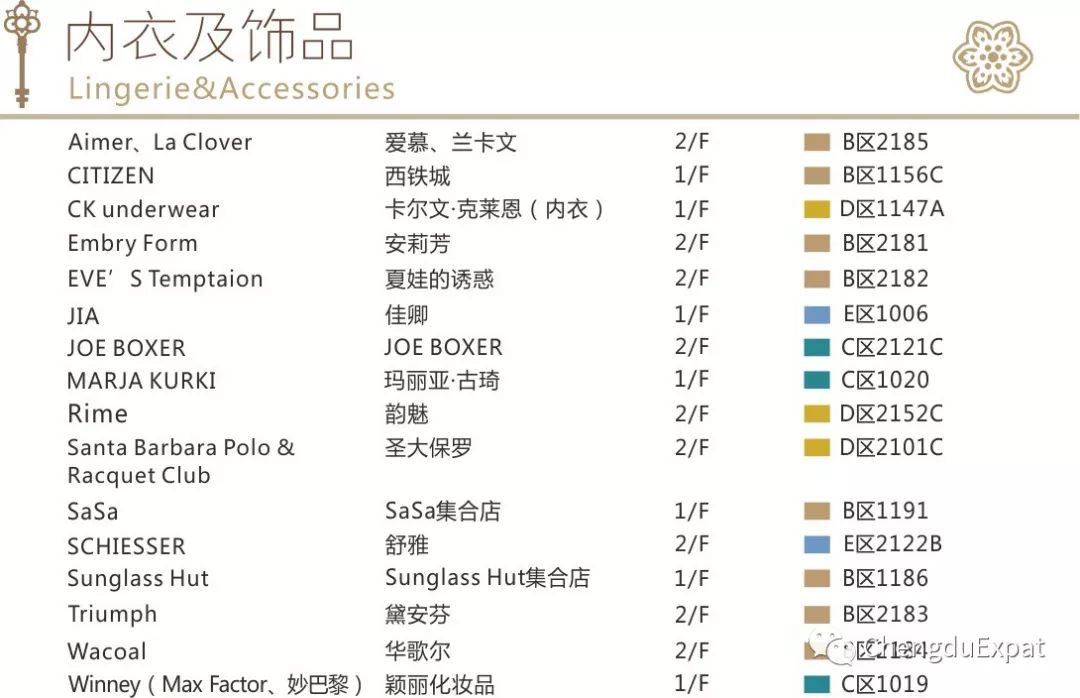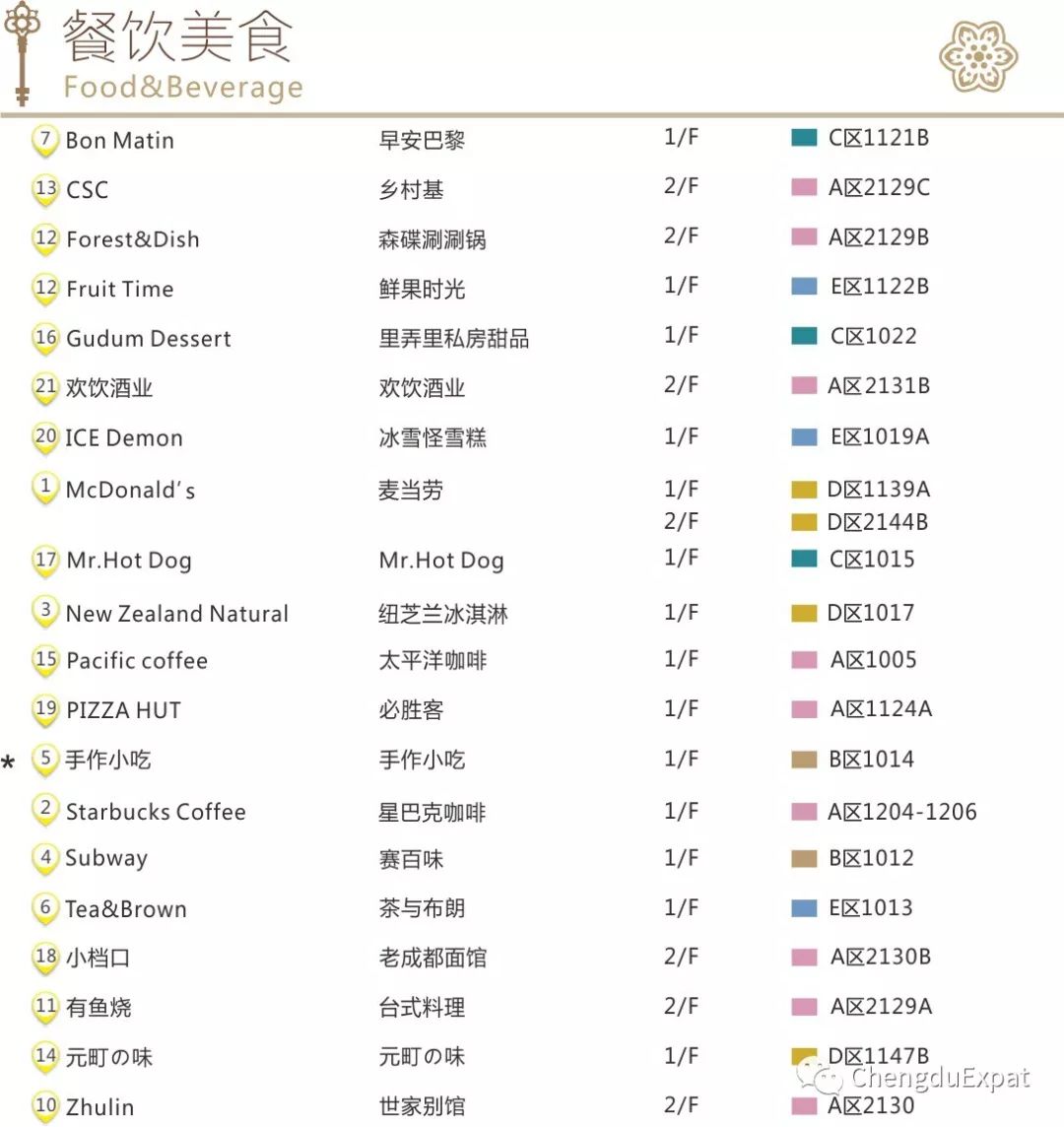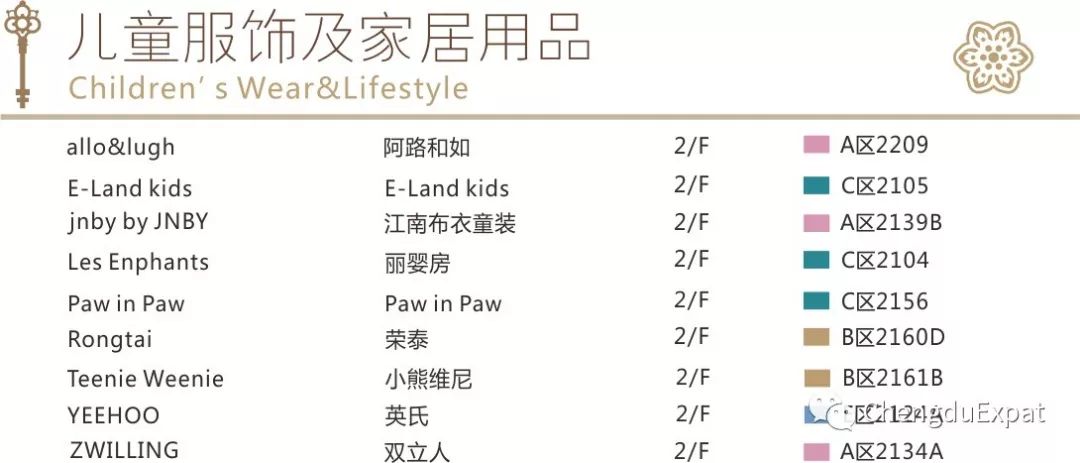 3. Florentia Village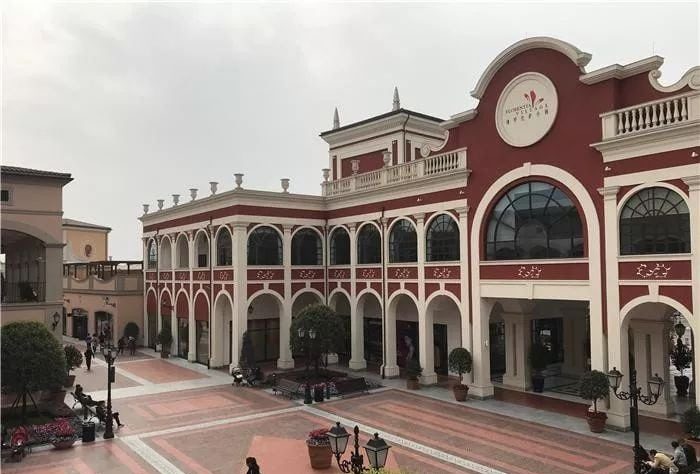 Opened in December 2017, the Florentia Village is the newest outlet mall in Chengdu. It is also the biggest one in terms of the floor space and parking space. However, the location of this outlet mall makes it difficult to reach for people who without a car, in spite of the shuttle buses provided by the mall.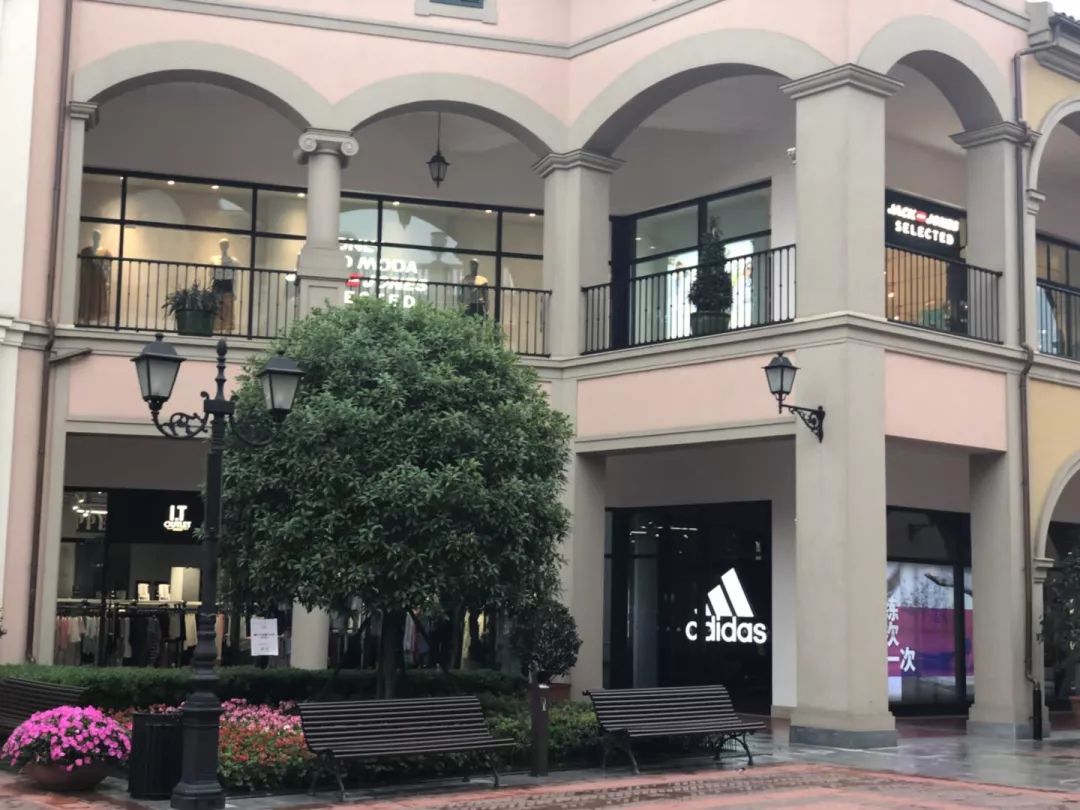 The timetable of the shuttle buses is not convenient enough for travelers since only one bus is set out from Xipu metro station to the shopping mall every hour.
However, Florentia Village is the only outlet mall that supports online shopping, which makes up for its inconvenient location. The entire shopping process is as easy as scanning the QR code below and you can start buying at once: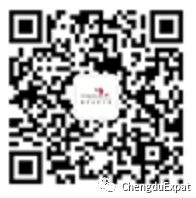 As for the brands sold, Florentia Village is unable to offer the same level to that of Times Outlet Shopping mall yet. The full list of the brands and their discounts are attached at the end of this section.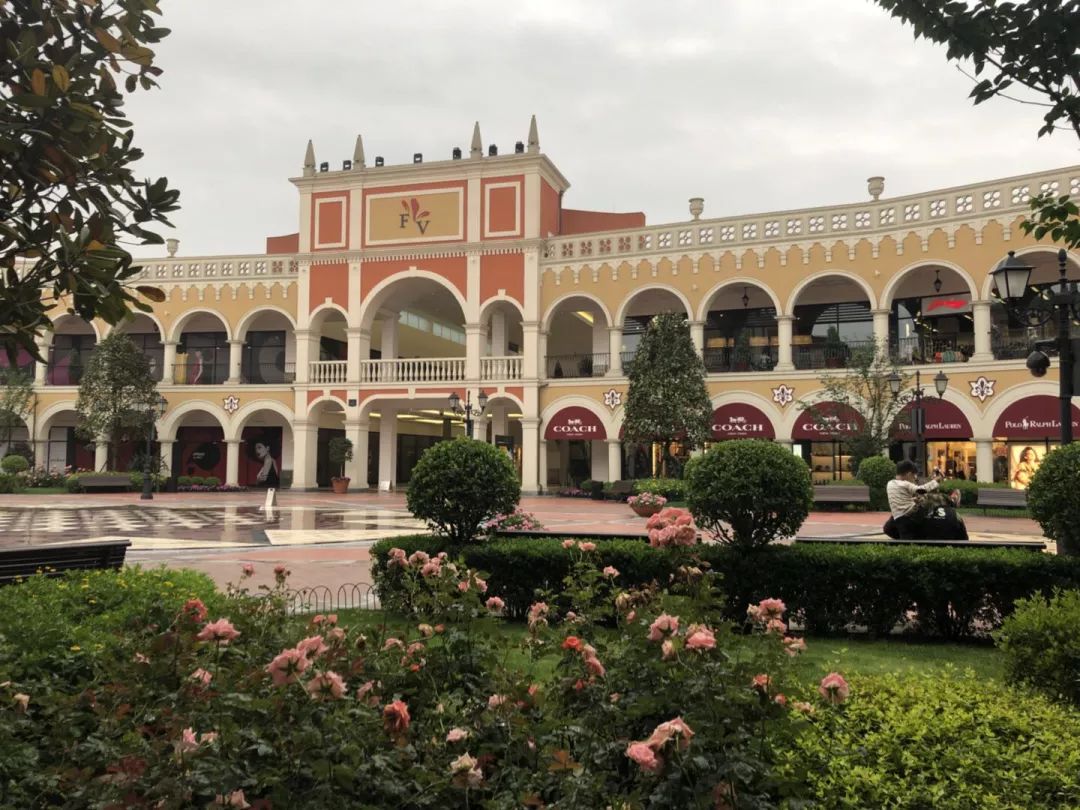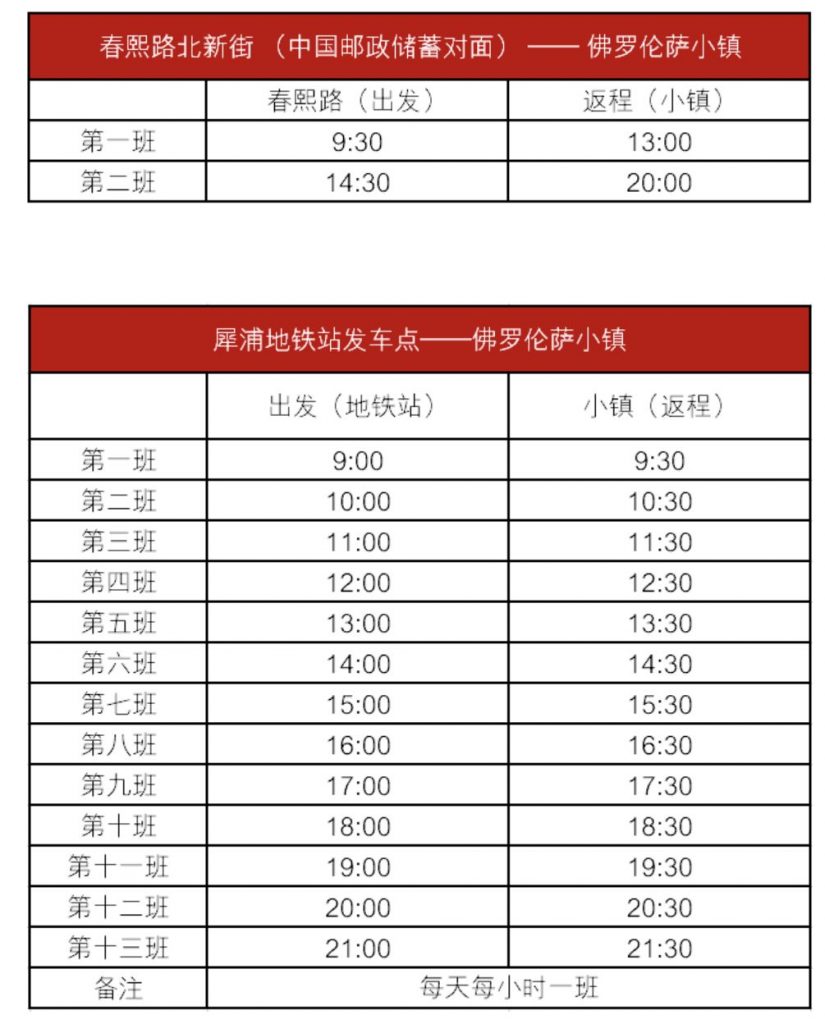 To summarize, Florentia Village outlet shopping center is a good destination if you are planning on having a day trip escape to look for some good bargains with your family, but we strongly advise going by car.
Florentia Village Outlet Mall 佛罗伦萨小镇名品奥特莱斯
Address:
No.888, Yinxing Road 银杏路888号
Public Transportation: 
Metro line 2 to Xipu station + Shuttle Bus
Didi/Taxi fee from the city center: 
80rmb
Pros: 
Good surroundings and new facilities
Cons: 
Inconvenient location