Chengdu River Boat Tours
You might have seen it on your Moments, the Jinjiang river boat tours are back, so locals and tourists alike can take in some of Chengdu's best sights from the water. Currently there are two routes in use, with more coming in the future.
Each river cruises takes around 40 minutes. You can just show up at the piers, purchase a ticket, and jump in one of the boats (you can't choose the kind of boat, or will have to wait). The small boats can carry 6-8 people, and the bigger boats can carry up to 30 people. You won't usually have to wait more than 15 minutes before setting off.
The cruises are on every night, for you enjoy to enjoy ride and several light shows. There also seems to be an afternoon option, but when we asked the company,  we got a very Sichuan "not sure which day" answer to that question…
---
Dongmen Wharf ↔ Anshun Bridge
A roughly 2.5km route from Dongmen wharf to Anshun Bridge and back will take you past landmarks such as the lit-up Dongmen Bridge, Lan Kwai Fong, Hejiang pavillion and more. In the evening you can enjoy several light shows.
Operating time:
Monday to Sunday
19:45 – 22:00
 Children under 1 meter: Free
Tickets:
On-site purchase
98RMB/ pp
Location:
Dongmen Wharf, Binhe Road, Jinjiang District
(near Dongmen Bridge Station of Metro Line exit D)
锦江区天仙桥滨河,  东门码头 (九眼桥)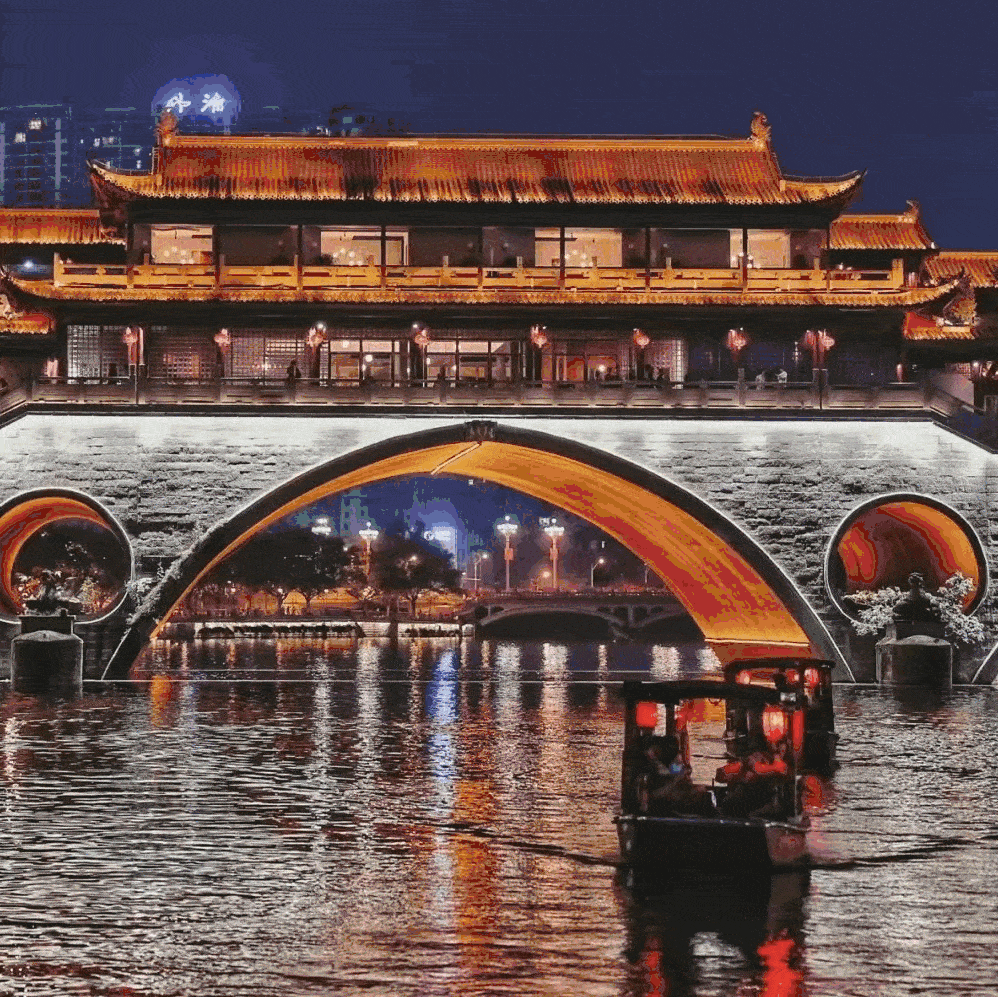 ---
Music Wharf ↔ Dongmen Wharf
A roughly 2.5km route from Music wharf, passing by Anshun bridge to Dongmen wharf and back.
Operating time:
Monday to Sunday
19:45 – 22:00
 Children under 1 meter: Free
Tickets:
On-site purchase
98RMB/ pp
Location:
Music Wharf, near Sizhu road bus stop, Jinjiang District
锦江区丝竹路公交站,  音乐码头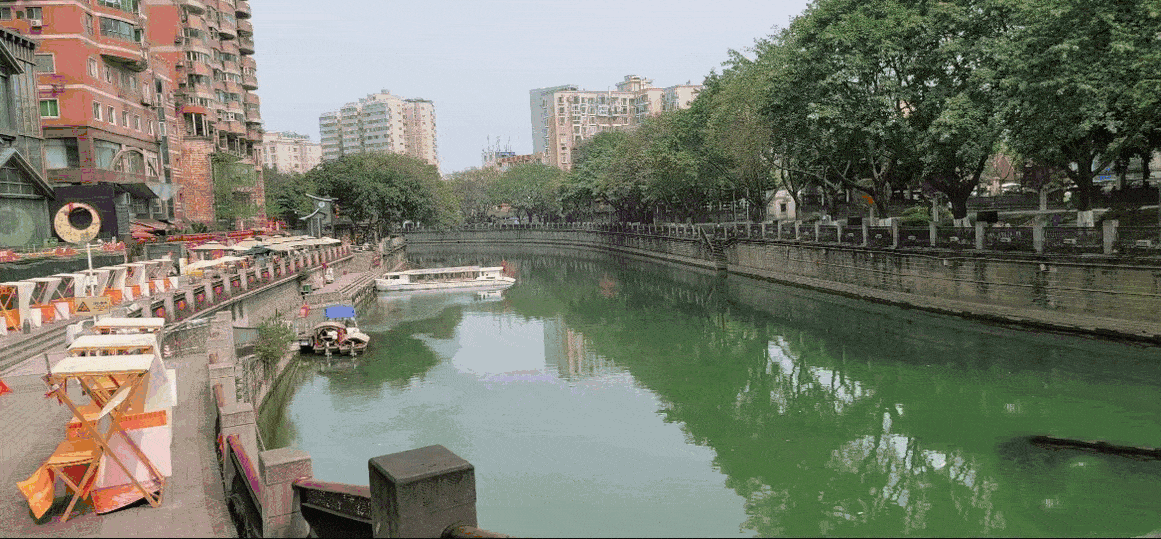 ---
More information & online ticket booking (Chinese)
028-84542250